Getting Marketing Help: Five Reasons Your Business Needs an Apprentice
Opening your business to provide valuable lessons to young professionals while they help you with your marketing strategy is just smart—and you might learn something too.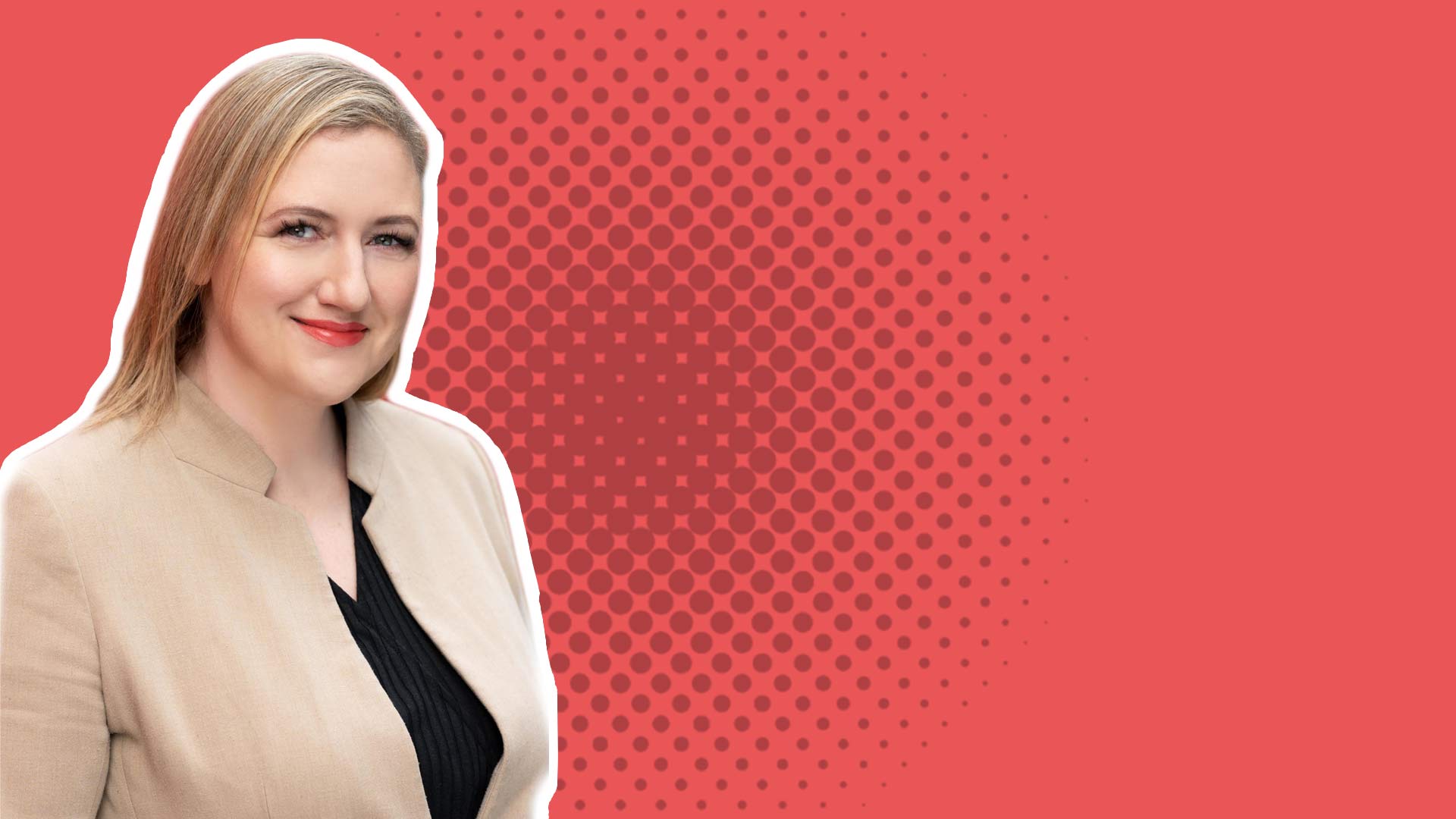 What business owner doesn't need a little marketing help?
After the monkey wrench 2020 threw and the new challenges in 2021, business owners are under more pressure than ever. Your business may be struggling to move into a digital business model where you now have to reach customers online rather than in person. This can be particularly hard for brick-and-mortar businesses. They need marketing help—digital marketing help, that is.
Hiring an agency to get your business up and running online may be out of the question, but there are more affordable solutions to get the marketing help you need. Consider a marketing apprentice.
What Is a Marketing Apprentice?
"As more and more jobs move online, Acadium exists to help people transition into and launch their digital careers."
Acadium matches online business owners with aspiring digital marketers for three-month remote apprenticeships to help them launch or grow their careers in marketing. The apprenticeships offer accessible training for anyone to launch their careers with no prior experience and are the most affordable solution for businesses to build digital marketing teams.
Why you as a business owner should mentor an apprentice
A marketing apprentice can be an amazing tool to help you affordably gain the flexibility to offload time-consuming tasks and refocus on your business's big picture, all while helping someone early in their career learn the ropes of marketing and sales in a hands-on, real-world way.
Ideally, this partnership is a win-win for both the business owner and the marketing apprentice. But if one or both parties have any reservations or hang-ups, the relationship doesn't work in the mutually beneficial way it's designed to, and no one is happy.
I myself have used five different marketing apprentices through Acadium.
Through my five past apprenticeships, I know when it's time to employ them to your advantage to really boost your business—and when you aren't quite ready to take the leap. Here are five reasons you may not be ready for an apprentice as a business owner.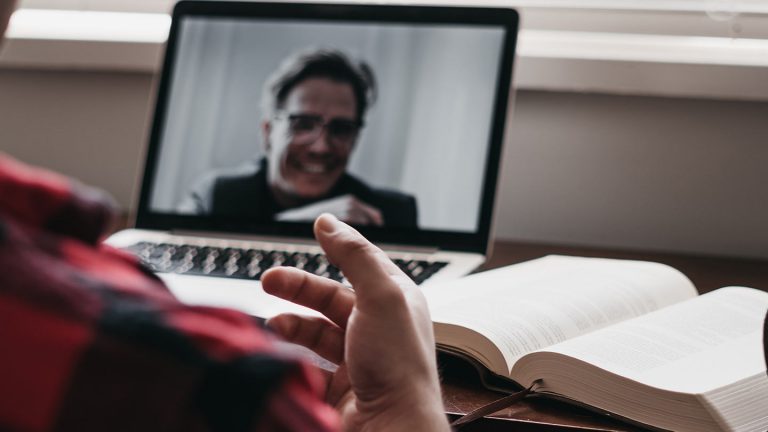 Five Reasons You May Not Be Ready for an Apprentice as a Business Owner—But Could Be
Reason 1: You Don't Know Your Brand
If you're the kind of person who's gone through six rebrands over the last six months, you likely have some soul-searching to do before you even think about taking on a marketing apprentice.
We have all been there during the early (or even not-so-early) stages of our business growth: through trial and error, we learn that one or more of our branding components just don't fit the vision we originally imagined, and we need to retool.
This is a natural and beneficial re-examination of your business needs that I encourage leaders to embrace. However, if brand uncertainty is an issue you're managing at the moment, you're going to have a difficult time communicating that brand and your expectations to a marketing apprentice.
When you have a clear picture of where you're trying to go with your brand, and what aligns, a marketing apprentice can then really help you refine that and project it forth in all aspects of what you do.
When you can communicate to your apprentice what your brand stands for and everything they do is build on that understanding, they will be an asset to your business.
Reason 2: You're Not Ready To Share and Trust
I get it—handing over the keys to your business, whether they come in the form of social media passwords or access to private documents, can be a really scary exercise in trusting and letting go, especially if you've just begun your relationship with the person you're giving that special control. However, the only way a marketing apprentice can help you is if you trust them to make moves, decisions, and yes, sometimes mistakes, in your name.
The trouble is, if you find yourself clutching too tightly to ownership of every little task, you are headed for an inevitable burnout crash.
Try to remember the first person who ever trusted you with a new tool or responsibility at work; you probably didn't have it all perfect right away, and if you're lucky, they were there to guide, coach, and mentor you until it became second nature.
One of the many gifts of taking on a marketing apprentice is giving someone else the space to learn by doing while simultaneously teaching yourself a lesson in stepping back.
Reason 3: You Just Want Free Help
What business owner couldn't use affordable help these days?
With client expectations higher than ever, and a year of uncertain budgets behind us, saving valuable capital is a strategy any financial advisor would recommend.
Like anything in life, the marketing apprentice program is about getting back what you put in.
While, yes, a marketing apprentice can provide a lot of great, affordable assistance, you owe them mentorship and career guidance in return. The apprentice wants to learn from you, so if you aren't ready to devote the requisite time to pass them on, you really can't afford a marketing apprentice's help.
If you're the kind of person who really feels you have insights and advice to share, a marketing apprentice might be the perfect match for you and your goals as a leader and as a mentor.
Reason 4: You're Not Organized
This one is tough because it speaks to a vicious cycle I know many of us can relate to. You have so much on your plate, and each thing has its own background and context that you've been keeping track of in your own head.
Therefore, to offload these tasks, you'd need to spend the time to fully explain and provide relevant resources for each list item, and by the time you're able to finish that, well…you may as well have just done it yourself.
If this sounds like you, some internal organization may be a block you need to clear before taking on a marketing apprentice.
Taking an afternoon to create silos where your workflows can live, as well as clearly labeling documents and folders, can give you a clearer picture of where the "messiest" parts of your business are—focusing on the complex stuff allows you to offload those tasks that are less in the weeds, but still important, to a marketing apprentice.
Reason 5: You Don't Think You're Ready
If you found yourself agreeing with my reasoning as to why you aren't ready for a marketing apprentice, I'd like you to take a minute and ask yourself if these things really apply to you.
Sometimes it's hard to see our own work objectively, as we get bogged down in self-doubt and tricky details. For example, if you're worried your brand identity isn't strong enough, yet you love your clients and feel that the people who choose to work with you are aligned with your overall vision, you're probably on a much better track than you think you are.
If the idea of handing your company's Twitter account login to a marketing apprentice makes you feel queasy, consider why that may be, and how trusting the judgment of someone else can actually provide a lot of freedom to you as a business leader.
You may be someone who feels like you'll never get out from under the mountain of highly-specific tasks you need to accomplish. Instead of imagining this is the worst time to hire someone new, entertain that it might just be the best time for that very reason.
If you can trust your own judgment and vision, you can bring others along with you—it might just be the best thing you do for yourself and your brand.
You can also always use a social scheduling tool like Buffer or Hootsuite to let an apprentice draft posts, while still having oversight before they're published.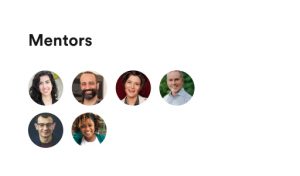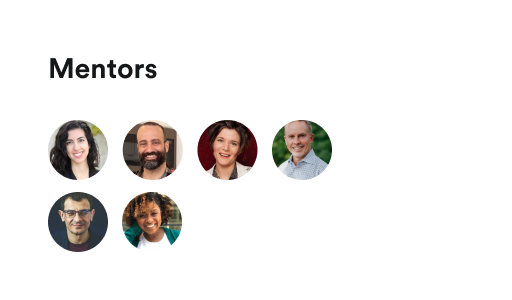 Are you ready to get marketing help by mentoring the next generation of talent?
Whether you've reached the end of this list confident about signing up for a marketing apprentice or not, I'd encourage you to consider the program for a great experience with smart, talented young people who can really get your business where you want it to go.
Regardless of whether or not your brand has a specific marketing element, when you find you do have the bandwidth, opening your business to provide valuable lessons to young professionals while they help you with your marketing strategy is just smart—and you might learn something too.
---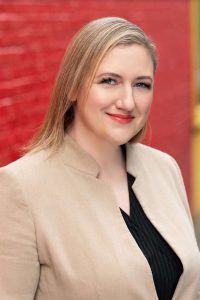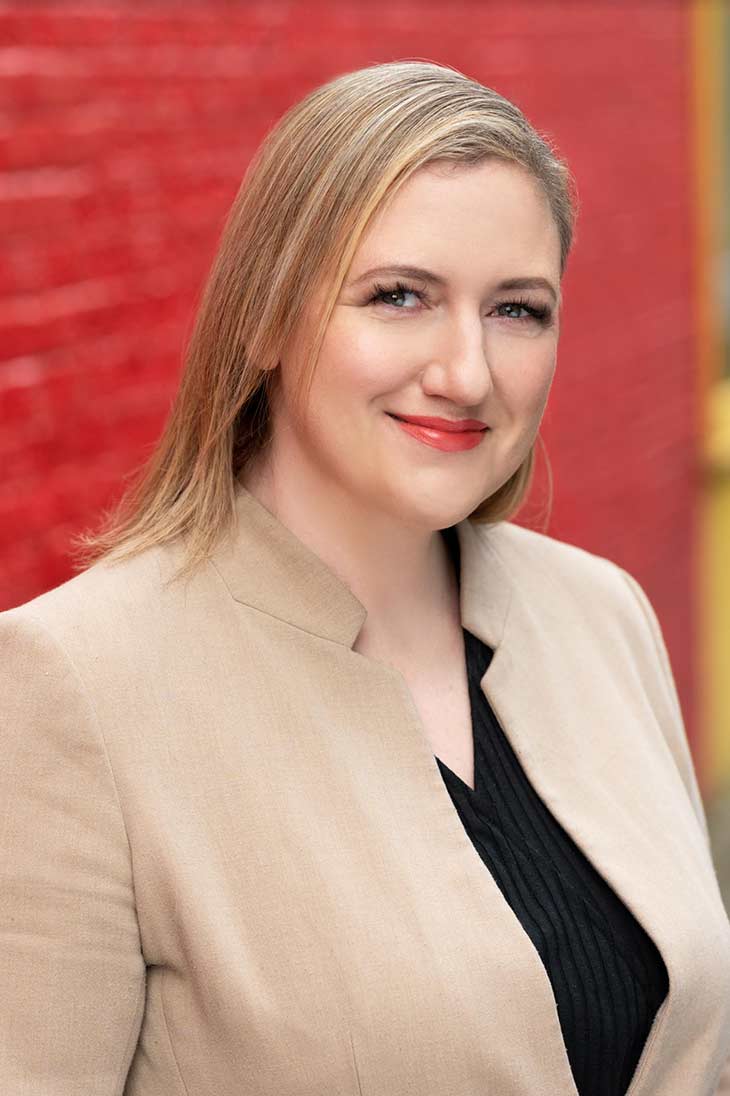 Riah Gonzalez is the founder and CEO of Linq Consulting Services, a female-focused, heart-centered client re-engagement and virtual assistant matchmaking company designed to help business owners build strong connections and help up-leveling entrepreneurs clone themselves, and improve productivity.
In addition to her professional expertise, she holds her Bachelor's Degree, Magna Cum Laude, in Administrative Management and InformationTechnology, as well as decades of in-person connection experience of Administrative Management in a variety of industries.  Riah is a wife and mother of 3 incredible young women and is passionate about providing mentorship and opportunities for professionals of all stripes both at home and abroad.
Business Growth, Career Prep

What is an SEO landing page & How to Build One? [Step-by-Step Guide]

Learn the ins and outs of SEO landing pages and how to build one with our step-by-step guide. Discover the key elements and best practices for creating a high-performing landing page that drives conversions and improves your search engine rankings.

Introduction to Transactional Emails in Email Marketing

Have you ever heard about transactional emails? Do you know they are different from marketing emails? This article is your complete guide to transactional email definition and best practices to send such emails. We have also shared real-life transactional email examples for better understanding.

Subscribe to our newsletter for digital marketing resources
Become a better marketer with our digital marketing resources and tips shared weekly in your inbox.

Build your marketing career for free or find marketing talent on any budget — fully remote.