How to Build Your Web Design Portfolio and Get Your First Clients
The point of your web design portfolio is to show your abilities, and also help potential clients envision what their website would look like if they hired you.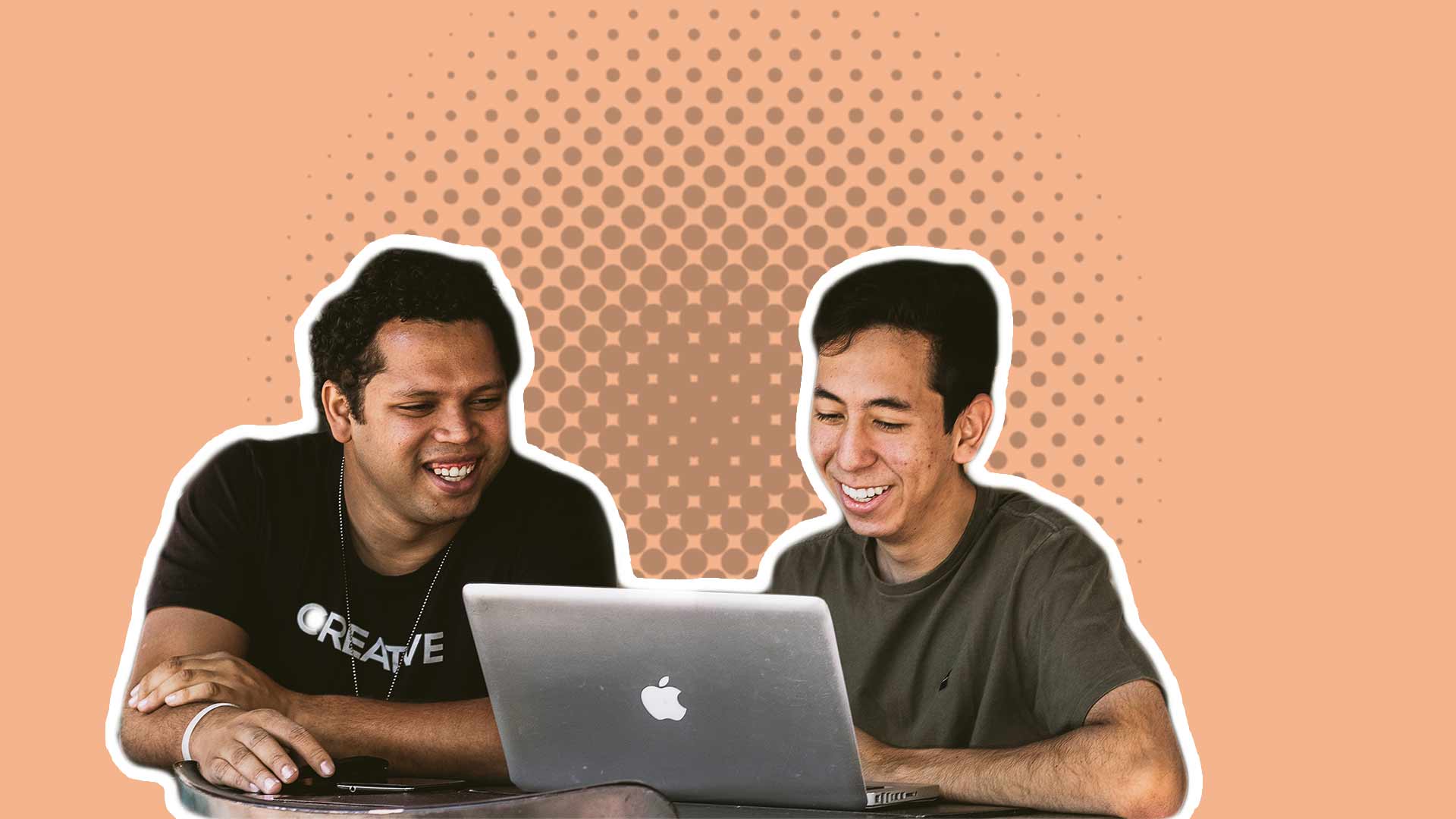 This is a guest post by Andy Cabasso, co-founder of Postaga.
If you want to make a living by creating amazing user-friendly websites then having a web design portfolio is non-negotiable. In this article, we're going to break down why you need a portfolio, how to determine your niche, and where you can start finding your first clients by getting experience that will make you stand out. Let's begin.
How to get your first digital marketing clients and build a portfolio
When I started my digital agency, I had zero clients.
I wanted to build up an agency focusing on clients in a specific industry, but I didn't have anyone who wanted to pay me. 
And, I had no real portfolio to demonstrate that I would do a good job for those prospective clients.
But, I implemented a strategy to get my first three clients, build a web design portfolio of work, and start attracting the kinds of paying clients that I wanted to get.
In this article, I am going to break down the strategy of how to get your first digital marketing clients and build your web design portfolio.
Why Do You Need a Portfolio?
First, let's talk real quick about your web design portfolio, and why it's important to have one.
The point of your portfolio is to show your abilities, and also help potential clients envision what their website would look like if they hired you.
Think about the client's perspective here: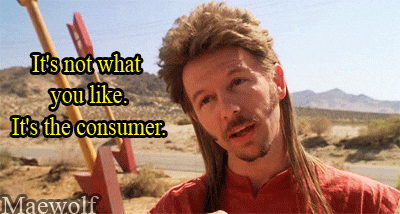 A scary thing for a potential client when hiring a web designer is they want someone who has experience. They don't know what the website is going to look like until they have hired someone, paid them money, and invested time in the process. 
Your future clients don't want to be making an expensive mistake.
They might hate the website you build.
But, if you have a web design portfolio, they can rest assured that their website can look similar to your previous work.
The portfolio sells the client on your abilities and competence.
Without being able to see relevant samples of your work, the client is taking a big risk.
This is particularly the case when you don't have examples of work relevant to the client's industry.
Speaking of which…
Figure Out Your Niche and Ideal Customer
Critical to making your portfolio successful is for it to have examples of work relevant to your ideal clients.
You want to be able to demonstrate to your ideal clients that you can do amazing work for them so that they will want to hire you.
It is easier to demonstrate your abilities to a potential client in a particular industry when you can show examples of work for that industry.
A related recommendation here to consider for your web design business is to focus your design business on a specific niche. 
Finding a niche means that you can attract a certain type of client repeatedly.
It's easier to market a web design business in a niche as compared to a generalist web design agency because you can show expertise in a field and stand out from the millions of other web designers.
It makes it easier to sell your services to that client type since you will have a portfolio of work to showcase your abilities for that type of client.
Think about this: 
If you are a business in construction, looking to hire a web designer for your construction business – are you going to want to hire any random web designer, or one with specific knowledge and experience doing web design for construction businesses?
So, if you want to regularly get work for startups, you will want to build a web design portfolio of startup websites.
If you want to create a web design business for real estate agencies, the portfolio should have examples of sites for real estate agencies.
And so on.
How to Build Your Web Design Portfolio – The Game Plan
Okay, so now what's the plan?
How are we going to actually get websites for your portfolio?
Easy
To build your web design portfolio, you're going to do your first few projects for free.
Yes. Free.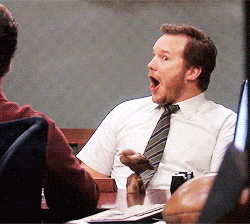 Why?
By offering your services for free – you will find tons of eager customers.
But, more importantly, you are going to assert your creative control over the project.
In exchange for the customer getting a brand new free website, you are going to insist that they let you design the website as you would want to design it.
After all, you are only offering a free website design because you are building your web design portfolio.
As you design more websites, you are going to encounter customers who disagree with your design inclinations.
Some of them, many of them, may take your design concepts and insist on a direction that you think is a worse look.
But, for the paying customers, you can give them what they want. And that's fine. 
They're paying for your expertise, you offer it, and if they reject it, you go with their direction.
But, that's not the case for your free portfolio customers.
For these free customers, you will need to insist that you be able to design a site that you think is suitable for your portfolio.
These expectations need to be clear from the outset so the client does not give you a hard time. 
You might feel anxious about having this conversation with a prospective customer, but you need to be upfront with them, otherwise, you might end up doing a free project that you hate and would not want to show on your portfolio.
For your portfolio, I would recommend having three website examples to start.
These three websites should all be different from each other, showcasing your range of abilities and talents, and providing inspiration for potential future paying clients.
Where to Find Portfolio Clients
Is a free client easy to find?
Yes. Most definitely.
Here are a few places you can look.
First – start with your immediate network of friends and family.
Do you know any businesses that serve your target market? Reach out to them, explain your idea and what you're looking for, and see if they're interested in a free website.
Once you exhaust that, look beyond your immediate network to acquaintances.
Post on social media that you are looking to build a web design portfolio, and see what responses you get.
And after that, if you are still looking for portfolio clients, I would recommend posting publicly on social media groups, or doing cold outreach to some businesses.
For example, join a Facebook community or subreddit related to a given industry. There, post about your portfolio project, and you'll be sure to get some positive feedback.
For cold outreach, I would recommend using a tool like Postaga which can help you find relevant businesses, get their contact information, and email them to pitch your idea.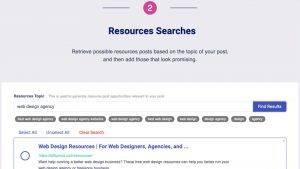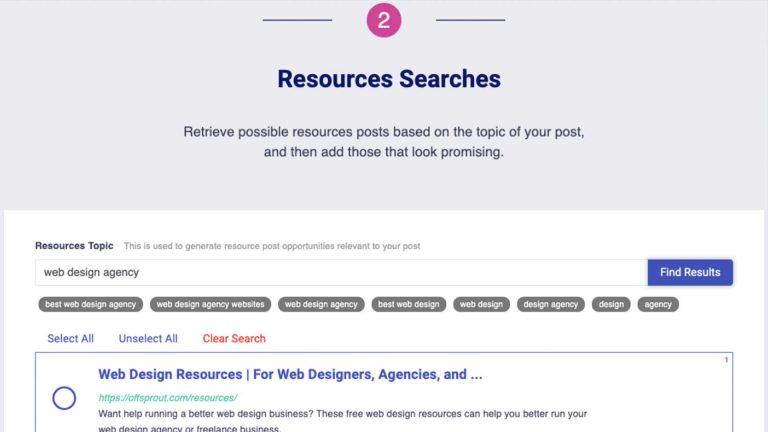 Working With a Web Design Portfolio Client
Once you sign the client on, what's next?
As mentioned before, you should absolutely make sure that expectations are clear from the beginning:
You will design them a great-looking website. 

You are doing this for free. 

Normally, you would charge great sums of money for this but are waiving that fee specifically because you are building a portfolio of work. 

Because of this, the client needs to give you free rein to build a website you believe is suitable for their business, and will look good on your portfolio page.

The client needs to be responsive and promptly provide you with any images, text, or other assets you may need to complete the project in a timely manner.
For me, the biggest bottleneck in client projects is always in getting necessary content from the client – most often images like headshots, as well as text copy for pages. So, I would recommend using a tool like Content Snare to help you get the content you need and save you time from having to constantly bother and email the client. Content Snare 
With Content Snare, you can create workflows to request necessary content from the client, allow them to upload it to your portal, and follow-up with them automated reminders if they do not get you what you need, saving you from having to constantly manage them.
Once you have gotten the assets you need from the client, it's time to build the site.
Once your site is ready, I would recommend putting together a "design brief" – basically, a document that "sells" your website to the customer.
This is something I've done in my agency, in part because sometimes clients forget what they originally asked you for, and then change their mind and are unhappy with the design you give them.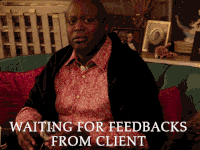 So, in my design brief, I like to highlight:
What we discussed in our collaboration conversation

What the client asked for

How we executed on that
This helps stave off any potential complaints you get from the client – because you're explaining that you are delivering exactly what the client asked for.
Now, with a portfolio piece, this will be a slightly different situation since you did not give the client much of a say in the design, but nonetheless, you should absolutely "sell" the website to the client.
In my experience, just sending a link sharing the mock-up to the client results in less client satisfaction as compared to sending the link to the site along with an explanation of how and why you made the design choices you did.
Ultimately, this will lead to much better client satisfaction, and they will be more likely to be able to give you a glowing recommendation.
Next Steps
Once you have finished your first project, do it for two more clients.
As you launch each website, take screenshots of the homepages and key interior pages.
This is important because those websites can change over time, and a screenshot preserves the website as it was when you designed it.
Also, get the client to provide a testimonial as well as be a reference for you in the future. 
Get feedback from them on their projects, to see what went well for them as the customer, and what could be improved for the future as you start working with more clients.
Some clients in the future will ask for references, and if you can provide contact information of satisfied customers, they can vouch for your work to those prospective clients.
Once you have your portfolio websites, it's time for you to build your own website with a portfolio page that showcases your work.
And now, you have a beautiful website for your web design business that showcases your talents and relevant industry expertise. 
The portfolio will impress potential paying clients. 
And, you should have testimonials and references that can better help you pitch your services.
---
Starting your career in digital marketing can be a daunting and overwhelming journey. Don't let that stop you from joining an industry that offers variety, excitement, and endless growth opportunities. Check out The complete guide to starting a career in digital marketing if you want to get everything you'll need for your journey.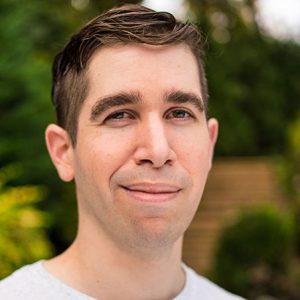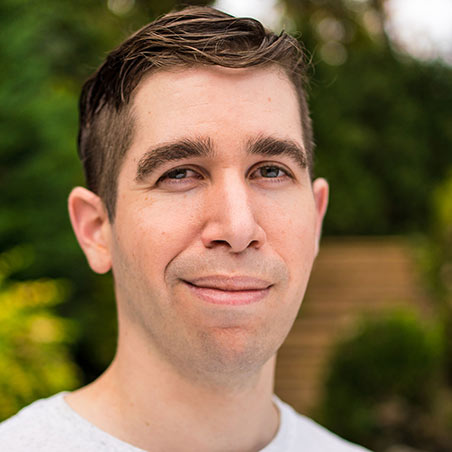 Andy Cabasso is a digital marketing professional, speaker, and lawyer. He is the co-founder of Postaga, an all-in-one platform for link building and email outreach. Prior to Postaga, he started, grew, and then successfully sold a digital marketing agency.
Personal Twitter: @andycabasso
Company Twitter: @PostagaApp
Ryan Carruthers is the Content Marketing Manager at Together Software, a company that builds software to help enterprise companies run effective mentorship programs within their organizations. Ryan was an Acadium apprentice and leveraged his apprenticeship experience to get a job at Together.
Top Marketing Webinars for Digital Marketers in 2023

By attending these webinars, you will have the opportunity to learn from industry leaders, gain insider knowledge, and stay ahead of the competition.

9 Types of Digital Marketing to Choose From in 2023

Digital marketing is a dynamic field that offers diverse career opportunities. From search engine optimization to social media marketing, there are many specializations to explore. Whether you're just starting out or looking to switch careers, this guide will help you find your ideal digital marketing niche.

Subscribe to our newsletter for digital marketing resources
Become a better marketer with our digital marketing resources and tips shared weekly in your inbox.

Build your marketing career for free or find marketing talent on any budget — fully remote.