How to Get a Job after College with No Experience
It's a Catch 22 for new graduates: How do you get a job after college with no experience when entry-level jobs require work experience? In this post, we share five things you can do to become more employable, and a practical 8-step job search plan.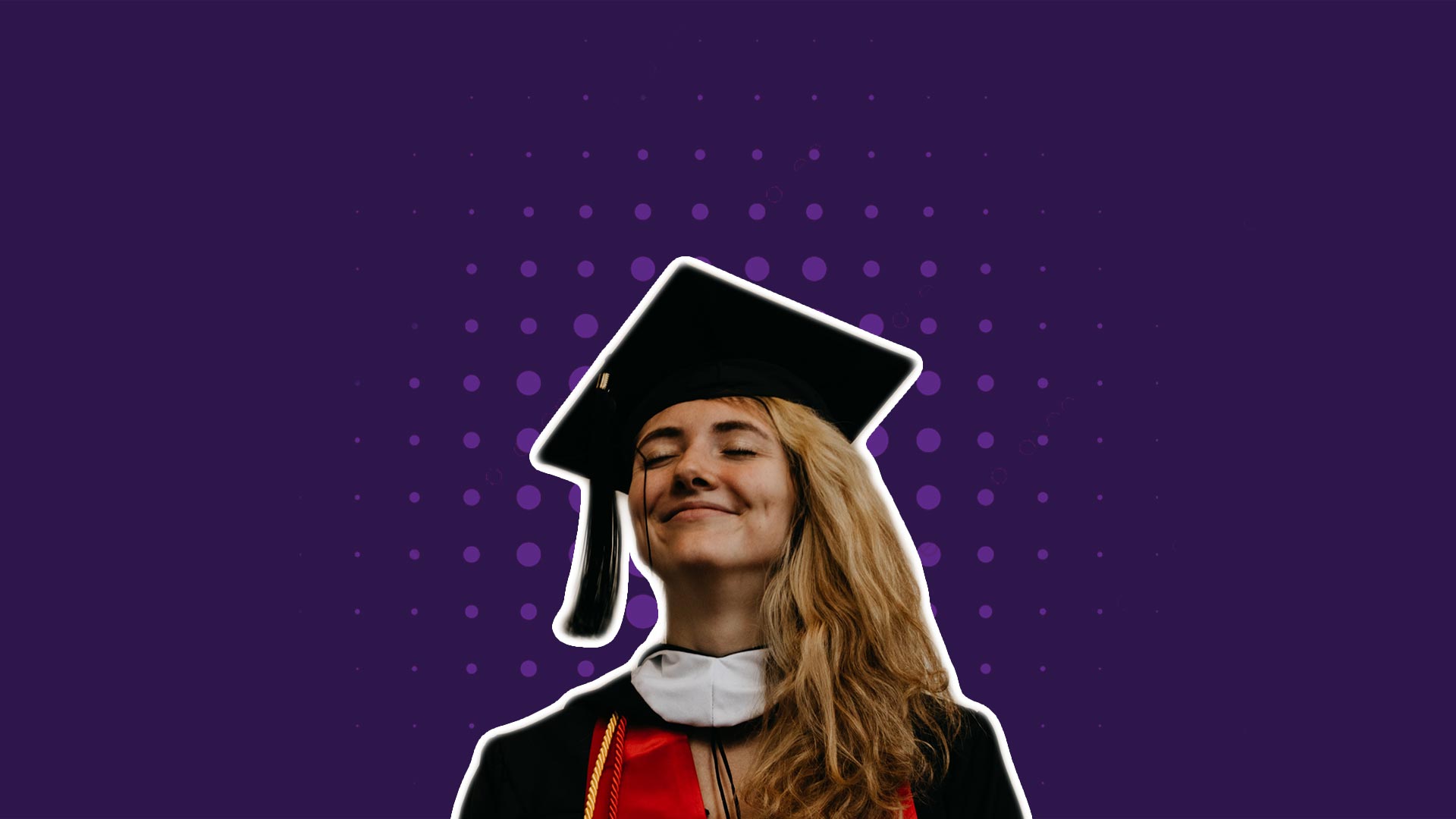 If you're a recent graduate, you're probably feeling the pressure from the urgency to get a job after college.
Whether you took some time off to celebrate finishing school or dove into trying to get a job after graduation, we can relate to the existential crisis of wondering how to get a job after college with no experience. These feelings make you question if you didn't make the cut and you'll have to settle for a job you won't like out of desperation. It can lead you into a spiral of pessimism and negative self-talk.
It's time to get rid of self-doubt and learn the practical details. Many fresh graduates like you are getting a leg up on the competition by completing marketing apprenticeships. For just 10 hours per week over three months, you can also get the hands-on training and real-world experience that set you apart from other job candidates. And with 55% of mentors hiring their apprentices, your first job could be with your mentor! Submit your profile on Acadium for free to get started.
But we agree that until you find a job, the situation remains confusing and overwhelming. It doesn't help that there are a ton of "how to's" and 'get a job' guides online, telling you that they know the best way to get your first job. Despite their differences, what they all have in common is that they emphasize having a plan or structure for your job search.
If you're having a hard time getting a job after college with no experience, or even that first interview, it's time to start taking a more active approach.
To get a job after college with no experience, your approach should go beyond passively submitting your resume and cover letter to job boards hoping to get a response.
How to get a job with no experience: 5 things to do after graduating college
1. Get hands-on experience with real-life projects
There are a lot of ways to find side projects that you can use to hone your skills and have something to talk about during interviews. You can do freelance work, reach out to a local store owner who could use your help, complete online design challenges, or look for apprenticeship opportunities.
Oftentimes, you'll have to do these things for little to no money, and it can be challenging to convince the business owner to trust you or get your first client on a freelance platform.
These projects, however, will be the foundation of what sets you apart when landing that interview. Leverage the real-life results you get from these projects to make your resume more impressive. Track your results and give hard numbers when applying for a position as well as during the interview.
There's nothing like practical experience applied to actual businesses to give you an edge over other job applicants—even if you are fresh out of college or university.
Acadium has made it easier for you to match with business owners and get started on real-life projects to build your experience and skills. 
2. Find a mentor who will guide you to get a job
Another benefit of taking on side projects is that you will connect with people who could potentially become your mentors. Having someone there to give you direction as you navigate the first steps in your early career can help you overcome the confusion and stress of finding that first job.
A mentor will also give you valuable feedback on your work. This feedback is gold because it elevates your learning. Getting the guidance of someone who's in the trenches can't be matched by classroom learning. Some things can be learned only through experience, and mentors allow you to learn from them.
3. Learn how others like you got a job after college
It helps to learn from those who have been in similar positions to where you are now. Learning about the process that others followed, the projects they worked on, and the critical connections they made can be instructive for you as well as inspirational. You're not alone in how you feel and it's important to remind yourself that.
At Acadium, you can find a lot of success stories about people paving their own ways and getting to where they want to be. Some are fresh college graduates who found their first jobs or launched their own marketing businesses through apprenticeships. Others have decades of experience in another field and switched to digital marketing. And then others who have work experience in another country and leveraged their apprenticeships to launch careers in a completely new location.
In case you're curious about my own story, I tell it in this video:
4. Tell your story — show your drive through your experiences
Chances are, if you've already done all the things outlined, you have a pretty interesting story to tell, as well. These things take work and effort. Showing recruiters that you had the enthusiasm and drive to work on yourself and your network while looking for that job will always be more interesting than a list of skills on a resume. People will have questions to find out if you're the right person and these experiences will give you a wealth of examples to draw from.
5. Expand your network
"It's not what you know, it's who you know that matters," the saying goes. Sad but true. Put yourself out there and meet people in different positions and levels in the industry you're interested in. This is important because some open positions aren't publicized at all.
"Depending on the source, between 70% (Forbes) and 85% (LinkedIn) of jobs are not posted online at all—these positions are filled via networking and internal referrals." – Glassdoor
Your connections can also introduce you to potential employers and give you insider tips that can give you an edge.
Incidentally, building relationships with business owners is another benefit of Acadium apprenticeships. Mentors have been where you are now and can offer advice for what you should be doing. They can also connect you with their network, which can open doors for you in the future.
The above steps are more proactive than just submitting resumes to tons of job boards. Each project you complete will introduce you to new people, hone your skills, teach you new ones, and move you forward so you don't get stuck searching online.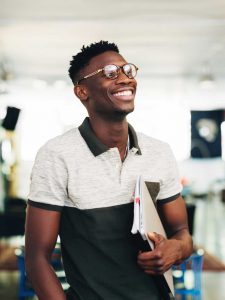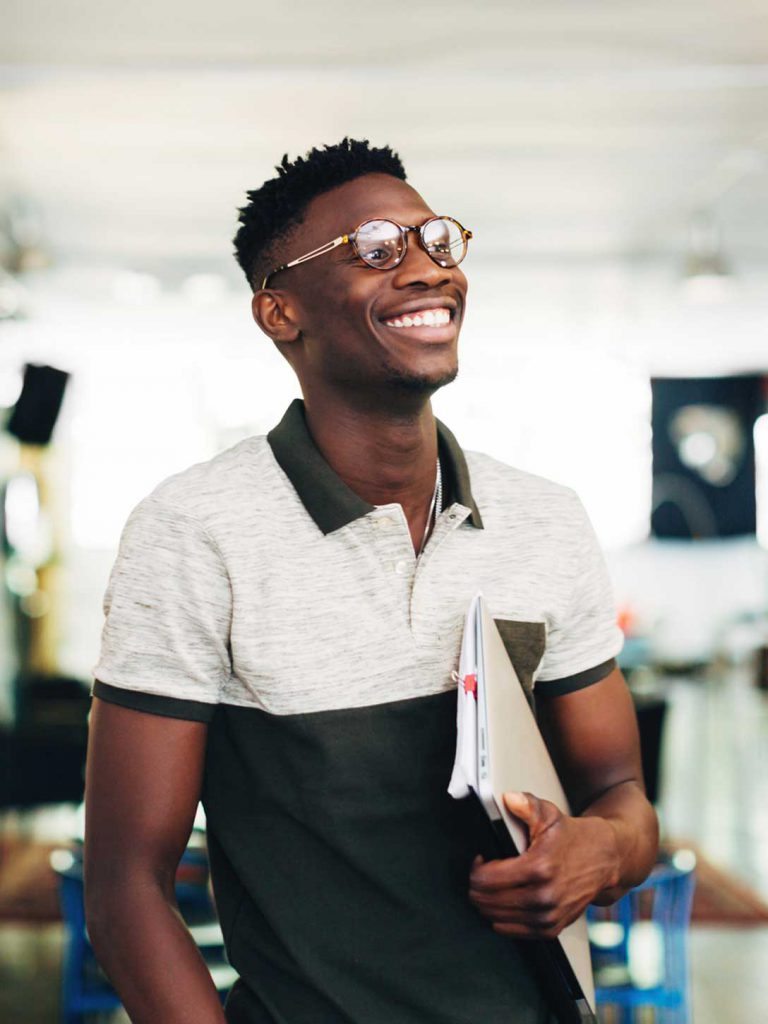 Frequently asked questions on how to get a job after college:
1. How long does it take to get a job after college?
On average it takes three to six months for new graduates to find their first jobs. That can feel like a lifetime to someone who used to complete entire semesters in the same amount of time.
2. Why does it take so long to get a job after college?
You may feel like you're in no position to be picky with what jobs you want to take, but it's important to evaluate yourself, your skills, your desires, and what you want to spend your time doing.
A little soul searching won't hurt and there are activities like the IKIGAI or The Big 5 Personality test to understand yourself better and what you'll find fulfillment in.
The majority of recruiters say their biggest challenge is finding candidates with the skill and quality they need for the open positions. With this in mind, it's up to you to acquire the skills and qualifications for the job you're aiming for.
Also Read: The Hard and Soft Digital Marketing Skills of Rockstar Marketers
Here are the most common reasons why fresh college grads have a hard time finding a job:
Finding your first job requires checking off some non-negotiable requirements like having your resume up to date with relevant experiences, a cover letter, an online portfolio, and being interview-ready. Having your ducks in a row will give you more confidence when you start applying to your first few dream jobs.
Speaking from personal experience, being able to have a professional portfolio that showed my resume, cover letter, and recent projects made a lot of a difference when trying to stand out.
Applying only to job boards
By this point, you should have the foundation to start applying for jobs. You can still get caught in the loop of sending the same resume and slightly altered cover letter to job postings on all kinds of different platforms like Lensa without hearing anything back. It's tough to be in that position because you don't get any feedback on what to change. This is a passive approach to applying for jobs, and there are more active ways to start getting more experience, building your network, and moving towards that dream job.

Using only traditional ways
Did you know many job candidates today are building creative resumes including video resumes to stand out in the crowd? Creating a resume that reflects your personality and job sector can make a huge difference. There are many tools to create impressive and unique resumes such as Canva.
What's the quickest way to get a job after college (Even with no experience)?
Landing that first job is a job in itself. It takes endurance and consistent work.
Here's an 8-step job search plan from the JohnLeonard employment agency:
Set your goals. Have a clear idea of the type of job you want, including the work environment, culture, salary, location, and specific tasks. Set a goal for when you'd like to begin working as well. Having clear goals helps you get and stay focused in your job search.
Update your information. Keep your resume, professional portfolio, and social media profiles updated. As you complete each project or apprenticeship, add the results to your resume.
Schedule a dedicated time. Set a regular time for your job search, and steer clear of distractions during that time. This will help ensure that you give the job search the time and energy it requires for you to be successful.
Dive into your network. Tell everyone you know that you're available and looking for a job. Begin with your family and friends, and remember people you met in school, church, volunteer activities, and online communities.
Create a list of references. Don't wait until a potential employer asks for your references. Go ahead and approach people who may be willing to be a reference. You may wonder who'd give you a reference when you don't have work experience. Think back to your volunteering experiences. Former professors may be references as well. And, of course, if you've completed an Acadium apprenticeship, your mentor will give you a reference that will act as a solid social proof for you.
Connect with a recruiter. Don't be shy about reaching out to recruiters. It's their job to find the right candidates for jobs, and they're only too willing to connect with job seekers.
Stay organized. I've heard of job hunters tracking their efforts with a spreadsheet. If that's your style, go for it!
Be mentally prepared. Stay positive and motivated. Rejections are part of the process. Don't let them discourage you.
Three to six months can feel like a long time if you're just sending out resumes and hoping they catch someone's eye.
But if you spend that time building your skills, expanding your network, and working on real–life projects, then that first job will seem like a natural progression of what you're already doing.
Also Read: Job Search Strategy: 5 critical habits to develop
Need help finding real-life marketing projects to showcase on your resume?
Acadium has made it easy to match you with mentors online and find projects that will grow the skills you need to kickstart your career. Learn more about Acadium here.
Interested in launching a career in digital marketing?
Starting your career in digital marketing can be a daunting and overwhelming journey. Don't let that stop you from joining an industry that offers variety, excitement, and endless growth opportunities.
Check out this complete guide to starting a career in digital marketing if you want to know everything you'll need for your journey. 
And if you're ready to immerse yourself in real-world marketing projects, then become an apprentice on Acadium today. The skills, results, work samples, and network you develop will make it much easier for you to get your first—or next—job.
This post was first published in October 2020. We've updated it with contributions from Lexi Rodrigo and Alisha Sharma, Content Manager at Acadium.
Ryan Carruthers is the Content Marketing Manager at Together Software, a company that builds software to help enterprise companies run effective mentorship programs within their organizations. Ryan was an Acadium apprentice and leveraged his apprenticeship experience to get a job at Together.
Top Marketing Webinars for Digital Marketers in 2023

By attending these webinars, you will have the opportunity to learn from industry leaders, gain insider knowledge, and stay ahead of the competition.

9 Types of Digital Marketing to Choose From in 2023

Digital marketing is a dynamic field that offers diverse career opportunities. From search engine optimization to social media marketing, there are many specializations to explore. Whether you're just starting out or looking to switch careers, this guide will help you find your ideal digital marketing niche.

Subscribe to our newsletter for digital marketing resources
Become a better marketer with our digital marketing resources and tips shared weekly in your inbox.

Build your marketing career for free or find marketing talent on any budget — fully remote.