How to get experience in digital marketing in 2021?
You need work experience to get a job, but you can't get a job without work experience. It is a catch 22. But, you are not alone.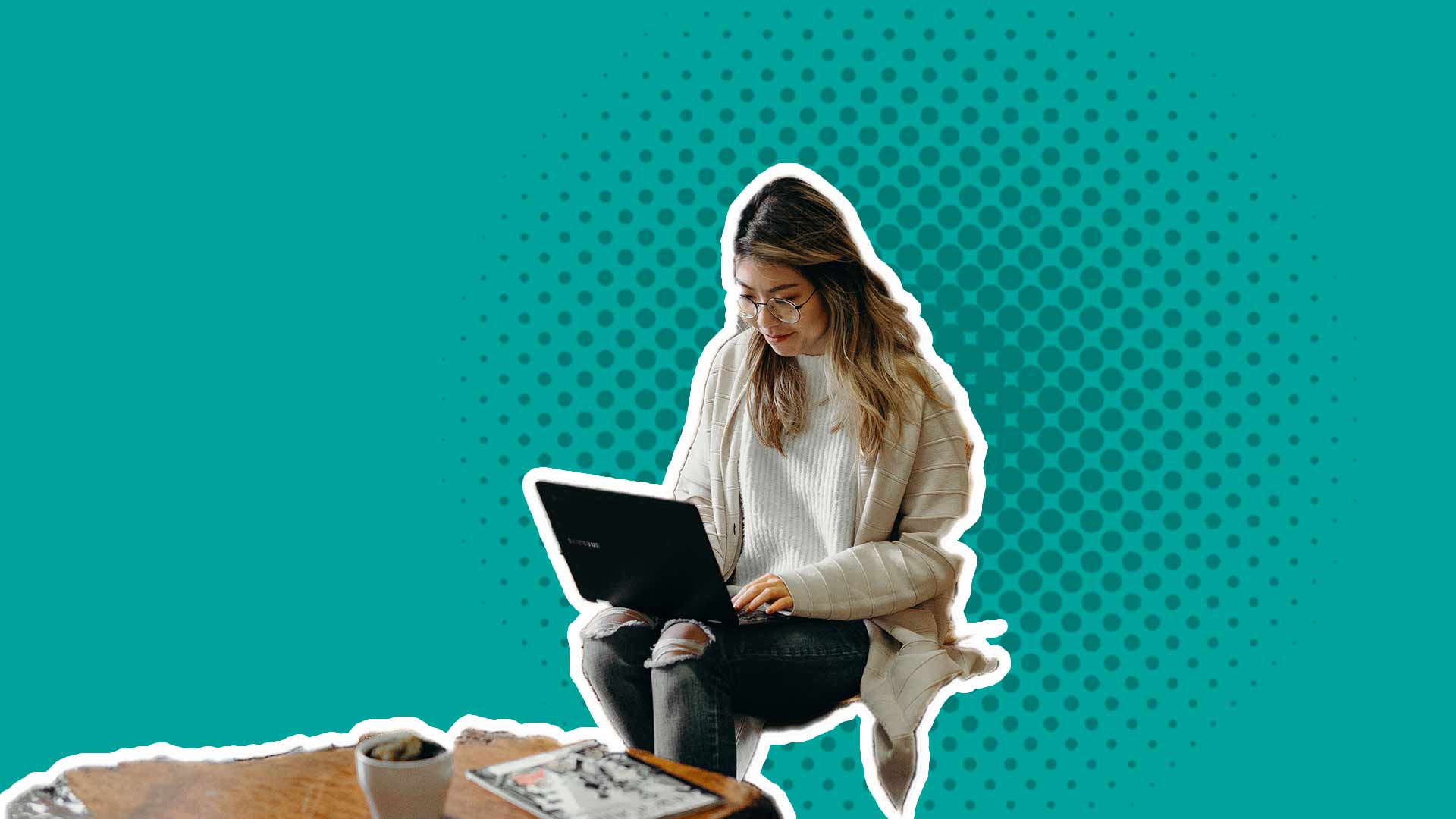 Tables of contents
According to Better Proposals' Petra Odak thinks you can get a job in digital marketing without a degree: "Don't rely solely on formal education. Marketing has become a very busy, popular branch, which makes it highly competitive. Thus, I strongly recommend exploring informal education opportunities. In other words, work on your skills on top of your university education and find out which area of marketing interests you the most. After you find the one that suits you best, invest your resources to gain knowledge and experience in that scope."
Stop me if this has ever happened to you…
You need work experience to get a job, but you can't get even an entry-level job without work experience. It is a catch 22. But, you are not alone. You and I have dealt with that same hardship. But what if I tell you that you can start building your experience in digital marketing right now? And no, you won't pay $1,000s of dollars to get started. All you need is a laptop and an internet connection. 
So keep reading…
What is your specialty in digital marketing?
The first thing you need is clarity. When you learn the basics of digital marketing, you might be overwhelmed. This is why you need to know what career you want.
Keep reading! I'll give you a list of digital marketing skills, and you can choose which one you want to pursue for your future career. 
SEO

– (

Search engine optimization) It is a great skill to help businesses rank their website organically on any search engine website. If you love analytics or technical work, then this is the career path for you. 
Need to know: Basic coding skills (HTML and CSS), Keyword research tools (SEMRush, Ubersuggest, keyword planner), WordPress, Yoast SEO, ScreamingFrog, and Search Engine Console. 
Content Marketing

– Okay, so I separated this from SEO. If you love writing blogs and creating a story, this is your career path. Your responsibility will be writing, but you will still have to abide by the rule of SEO.
Need to know: Basic coding skills (HTML and CSS), Keyword research tools (SEMRush, Ubersuggest, keyword planner), WordPress, Yoast SEO, ScreamingFrog, and Search Engine Console.
Web Development

– You are responsible for the maintenance of the website. That includes how fast the website loads, amazing designs, and user experience. If you love technical work, this is the right career path.
Need to know: Coding, WordPress, Shopify, Magento, and Drupal
Social Media

(

Facebook

,

Instagram

, and

Linkedin

)- Yes, businesses will promote their brand on social media like Facebook, Instagram, and Linkedin. Why? Because over a billion people a day will be on social media. So it makes sense. This position is for people who love creativity, analytics, communicating with new people, and having a positive impact.
Need to Know: Facebook ads / Instagram ads, Google Analytics, Facebook pixel setup(Analytics), WordPress, or any CMS tools.
SEM

– (

Search Engine Marketing / PPC

) It is a great skill to help businesses bring new high-quality traffic to their website and potentially buy something. You will be a valuable asset. But it is very analytical. You need to understand the numbers and interpret that data for opportunities. 
Need to know: Google ads, Google Analytics, Google Tag Manager, and CMS tools (WordPress, Shopify, Drupal)
Email Marketing

– You probably received emails from your favourite clothing store. It is a way to communicate with your customers. If you love writing and building relationships, this is the right career path. 
Need to know: Email provider (Aweber, Mailchimp, and klaviyo)
So, where to start?
I recommend learning the basics of SEO, PPC, social media marketing, and email marketing. Then pick the one you like the best and become an expert in it. 
Do you need certifications to get hired in digital marketing?
No! What you need is hands-on experience in digital marketing. But the reason why I took certifications is to improve my digital marketing skills and building self-confidence. Also, some companies will hire candidates with credentials. So it doesn't hurt to get certificates. 
What certificates do I need?
Good question. I recommend some certificates to improve your overall knowledge of marketing. It'll improve your confidence to approach business owners with the skills you learned. These are just some of the free and paid certifications to get you started. 
So let's begin.
These certifications will help you learn different skills to get an entry-level digital marketing job. 
How to start building your own experience without a client?
If you don't have a client, do not panic. There's a way to build your own digital marketing experience without a client. It is easy to start with a low budget.  
The first step will be to start building your website. You can start using WordPress and start developing your SEO, Google Analytics, Email Marketing, Content Marketing, and Paid Advertisements skills. You can use your website to show off your portfolio too. Overall, it is a win-win scenario—no excuses to start now. Don't you agree?
How do I begin?
Follow these steps to start building your first website.
Buy your domain – You can use

Godaddy

, for example,

to purchase your first domain.

Web hosting – You need a web host for your website. You can use either

Hostgator

,

Bluehost

, or

Siteguard

. 

Install WordPress – Any web hosting sites will help you set up WordPress. But it is a simple install feature. 
Is that simple? And if you need more help, here's the tutorial on how to set up your first website.  
How do you create your online presence?
Let me ask you! Do you buy a $1000 product without doing your own research? I'll say no. You won't buy something that expensive without doing intensive research. 
That is the same mentality that recruiters and hiring managers are doing to you right now. Businesses are investing $1,000s of dollars to find the right candidate. That is why it is essential to start building your online presence and appeal to the right people.
So no further ado… Let's get started!
Social media

– Yes, recruiters and hiring managers look at your Instagram and Facebook. And it affects the process of getting hired. For example, I worked with clients who hire candidates in their college curriculum. My client told me they look at their candidate's social media accounts, and if they find something that is not a good look for their brand, they'll not accept them in their college. 
It is about how you position yourself. Ask yourself the question? How do I attract business owners? They are investing in you, not the other way around.
Linkedin

– According to

Hubspot

, "With nearly

700 million active users

in 2020, LinkedIn's expanded from

a networking site

for professionals to one of the top social media platforms. "In 2019, recruiters hired more than four million LinkedIn members. (

LinkedIn

)." It is crucial to start building your Linkedin profile. 
You want to position yourself in front of a business owner, correct? Then it makes sense to use Linkedin for that same purpose.
Online Resume – Business owners will type your name on Google and let Google tell them who you are. Is that simple! So, make sure to build your website with your name because it'll help tremendously, especially SEO. You want to make sure business owners are looking at your best work. And add your portfolio and other work experiences. We'll discuss more of that later…
In fact, according to a new survey, 90% of employers find social media important when they evaluate candidates. What's more, 79% of HR professionals have denied a job to a candidate due to inappropriate social media content. 
Find a marketing apprenticeship/internship
.
In the beginning, you'll feel overwhelmed, but you'll get so much experience working with a business owner. Apprenticeships are the best way to build your digital marketing skills and work on real marketing projects. You may also have a higher chance of getting hired after your apprenticeship. So it is a win-win. 
But you are probably asking, how do I start? 
Acadium is a digital platform that connects you, an aspiring digital marketer, with a vetted business owner that will teach you digital marketing through one-on-one mentorship, hands-on experience, and real-world projects for their business.
Final Thoughts
Digital marketing is a fantastic career for people who are eager to learn, motivated, and passionate then this is the career for you. 
If you follow these steps, you should get an entry-level digital marketing position. Find your specialty in marketing, get certified, and build your skills, start building your experience without a client, start working for free with vetted business owners, and build your social media presence professionally. 
---
Starting your career in digital marketing can be a daunting and overwhelming journey. Don't let that stop you from joining an industry that offers variety, excitement, and endless growth opportunities. Check out The complete guide to starting a career in digital marketing if you want to get everything you'll need for your journey. 
Top Marketing Webinars for Digital Marketers in 2023

By attending these webinars, you will have the opportunity to learn from industry leaders, gain insider knowledge, and stay ahead of the competition.

9 Types of Digital Marketing to Choose From in 2023

Digital marketing is a dynamic field that offers diverse career opportunities. From search engine optimization to social media marketing, there are many specializations to explore. Whether you're just starting out or looking to switch careers, this guide will help you find your ideal digital marketing niche.

Subscribe to our newsletter for digital marketing resources
Become a better marketer with our digital marketing resources and tips shared weekly in your inbox.

Build your marketing career for free or find marketing talent on any budget — fully remote.