How to start with freelancing – an easier way
How to start with freelancing? The traditional way is to seek out local businesses or compete on large platforms. There is an easier way to get started.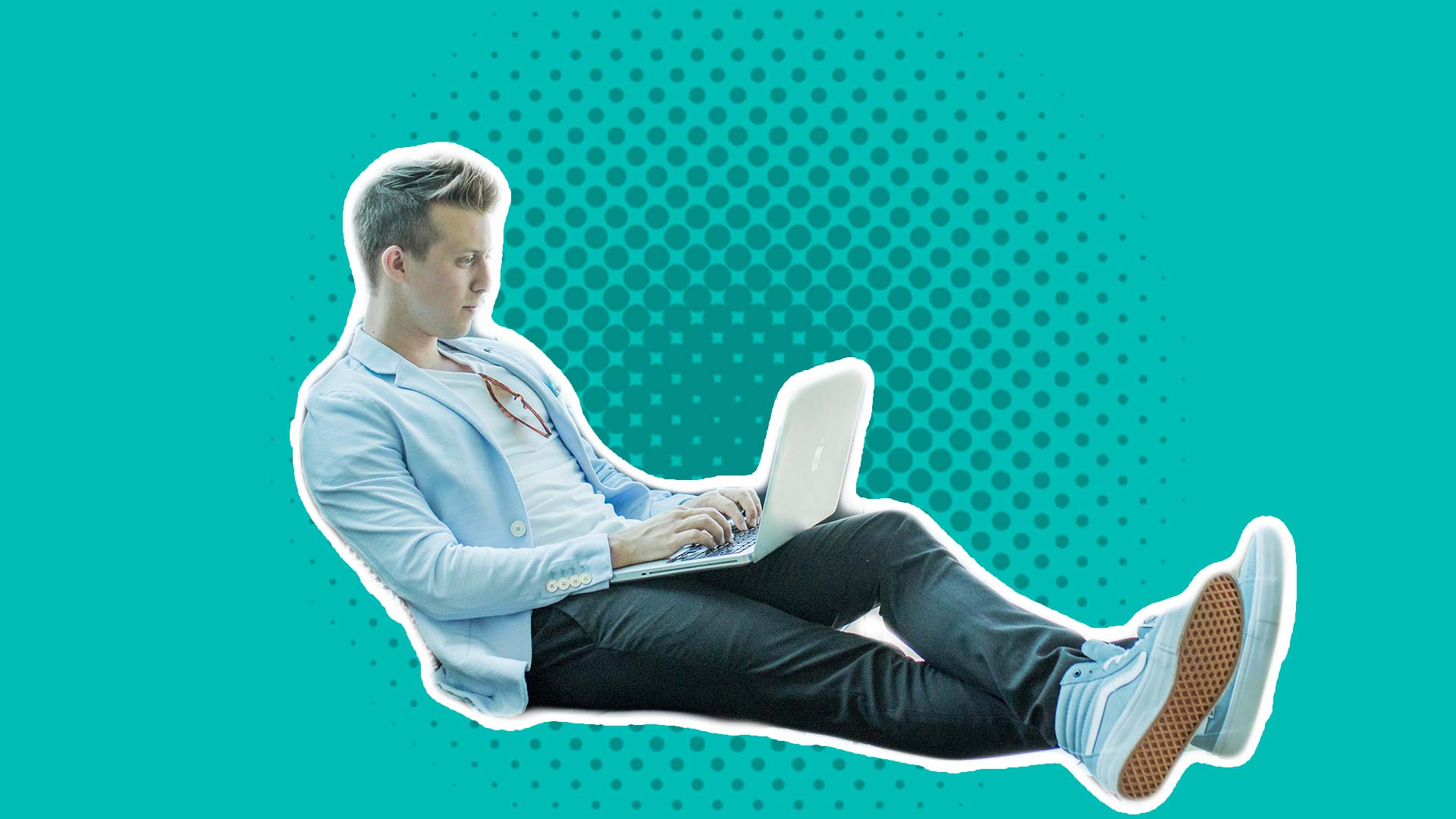 It's hard to start freelancing. It's like starting your own mini business – you may have to:
Build a personal brand

Market yourself on social media

Build a website and portfolio

Message potential clients

Run ads?

and a whole host of other things all in the hopes of getting your first client.
It's a lot of work. The first client is always hard to find and platforms like Upwork and Fiverr cater towards more experienced freelancers. They want freelancers with reputations, portfolios to show, reviews, and other credentials that you may not have.
Why so many are asking h

ow to start with freelancing now
Despite the fact that there are barriers to starting freelancing, the appeal is still strong for a lot of people. You can decide your own hours, pick the projects that you work on, and work for yourself. Additionally, with the rise of remote work and learning in 2020, people are realizing that working from home is now a viable option and will remain so going forward. In fact, a study by IBM found that: 
"more than 75 percent [of their respondents] indicate[d] they would like to continue to work remotely at least occasionally, while more than half – 54 percent – would like this to be their primary way of working."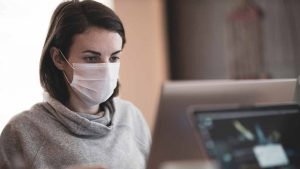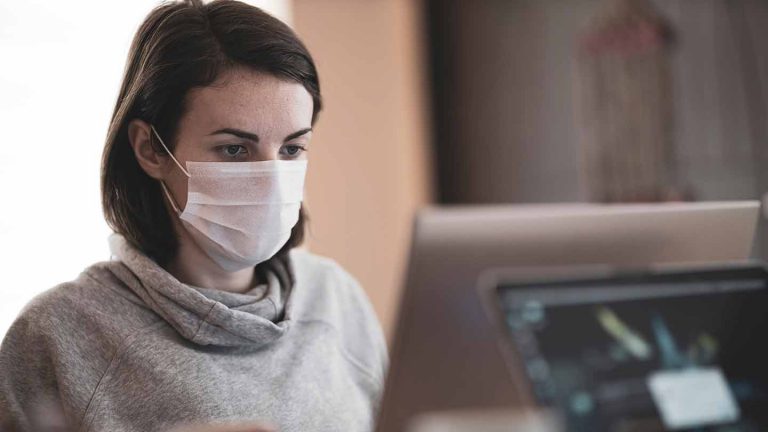 The COVID-19 pandemic has given rise to freelancing
The COVID-19 pandemic has led many people to turn to freelance work out of necessity because they lost their jobs when it started. In the past freelancing would have been more of a side hustle. Now it is a primary source of income for people. Despite all of the challenges, some people are seeing a dramatic change in our society as an opportunity. This is a chance to change their careers, their habits, or explore new interests.
People are trying to make the most of their current situation. The pause that the COVID-19 pandemic created has given some a chance to reevaluate their careers and consider a switch. 
The career switch that was once a fantasy has now become an option to seriously consider for many professionals. On the other hand, recent graduates are seeing freelancing as the "new normal". They are looking to replace what would be their first job out of school with a freelance business.
But you probably know this already since you're reading this article! You've decided that you want to break into freelancing, you're just wondering how to get started. 
As we mentioned above, finding your first client is always an uphill battle. You don't have to follow the traditional path to become a freelancer. Read on to find out how to get started freelancing without traditional freelancing sites, or old school door-to-door sales.
Here's our list:
How to start with freelancing

 with no experience? – the traditional way
If you want to start freelancing you probably have tons of energy, ambition, and excitement. You're ready to hit the ground running and get your first clients right away. Getting started when you don't have any experience yet is very hard. There are things you can do to start building the skills you'll need. 
Treating yourself as your first client
Treating yourself as your first freelance client can be helpful because you'll do a lot of the work for others that you do to build your own personal brand.
Start small – find friends and family that need help with a website, social media, etc., and help them for free to gain experience and build your portfolio

Take online courses

to develop the skills you'll need when you start freelancing

Build your own website to showcase your work and brand

Learn the mechanics of using website builders like WordPress and develop design skills for your future clients

Start your own blog – learn to write well, document what you're learning, and show that you know what you're doing

Start side projects on your own to further develop the skills you'll employ working with clients and to add to your portfolio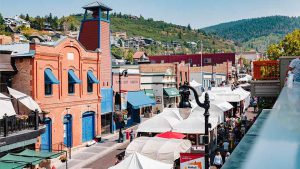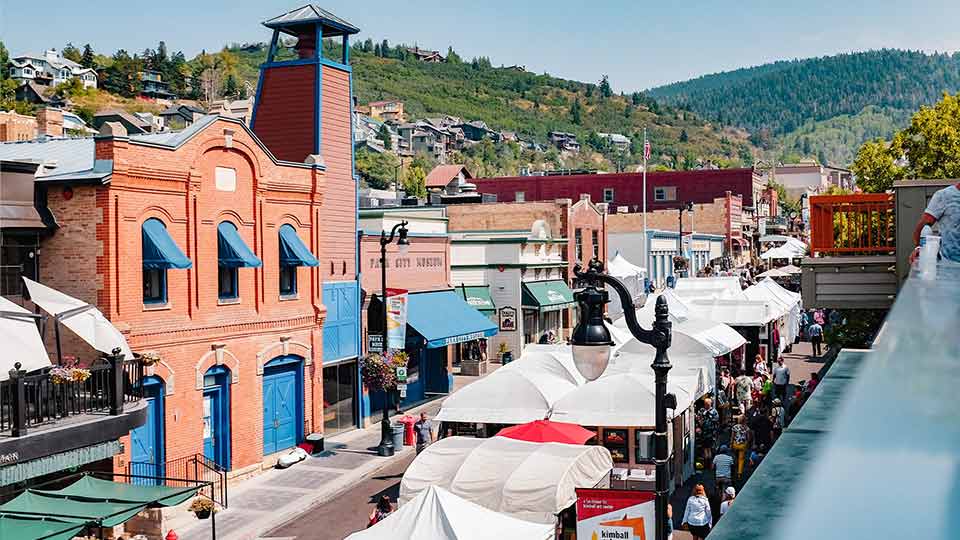 By treating yourself like your first client and going through these steps you'll begin to gain confidence in your skills and abilities which will be necessary when selling your services to future clients. These foundational projects are worth the personal time investment and you should continue them even after you start attracting paying customers.
You can also try the old-school way to get your first client and go door-to-door to local businesses – the mom-and-pop shops, and small business owners who you could help with web design, marketing, etc. But with the current state of the pandemic restricting in-person outreach and cash flow being tighter than ever, this option doesn't seem promising.
How to find freelance clients? – The problem with freelance sites
Because you're actively looking for ways to start freelancing you've probably come across the large freelancing sites and explored getting started there. The problem with these big sites is that they are geared towards more experienced freelancers. It is in the platform's best interest to match their customers with the most experienced freelancers that they can.
Furthermore, the intense competition for projects starts a race to the bottom in terms of price, so it may not be a reliable way to supplement your income in the long term.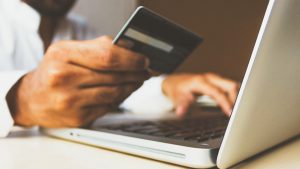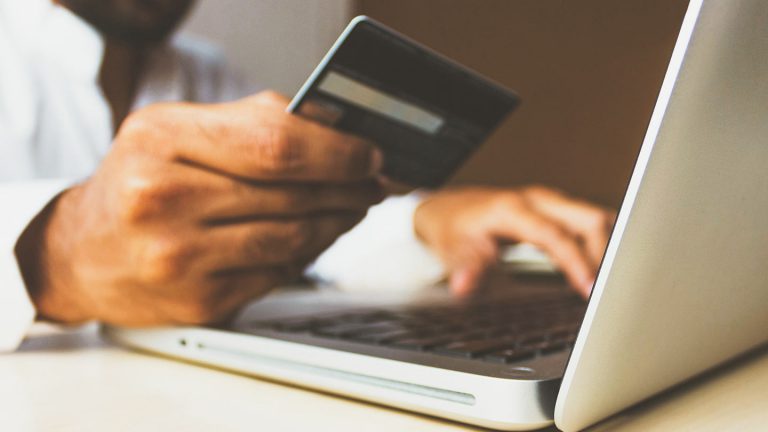 Unnecessary fees for freelancers
It's not uncommon for Freelancer platforms to charge a small fee to the freelancer when they find a client through their platform. The fee depends on the type of work completed as well as the amount (hourly vs project-based for example). 
There has been, however, a change in how some of the more notable freelance platforms charge freelancers to even submit bids on projects that clients post. 
What this means is that as a freelancer, you used to only give a percentage of your earnings from a project back to the platform; now you have to pay just to try and get a client. You're being charged before you start and after you finish as a freelancer. Is this fair?
Freelance platforms make it clear that they don't want the new, eager to learn users bidding for projects on their platforms. They want professionals.
It reinforces the age-old problem of "I can't get a job because I don't have the experience, but how do I get experience if no one will give me a job?"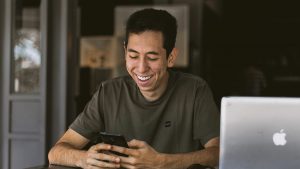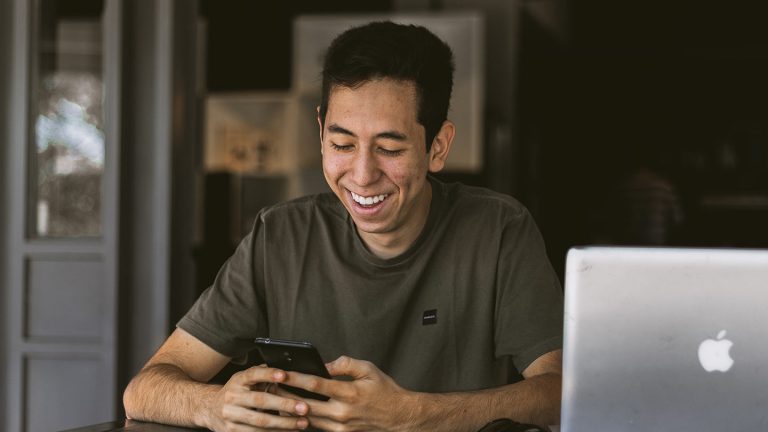 How to start with freelancing – a

n alternative way to start freelancing
If you've read this far you have been evaluating your options and you want to find the quickest way to kick-start your freelance business. You now know that exploring opportunities within your local area is an option, but limited and the pandemic hasn't helped. You've also learned that large freelancing platforms create barriers to entry for new freelancers like yourself.
The traditional methods of finding your first clients may look like this:
Build your skills and brand through being your own first client

Reach out to friends and family and offer your services

Go door-to-door pitching local businesses

Put the word out about your services in online communities

Explore freelance platforms to find clients
Is there a better way to start freelancing? A way that is easy for someone trying to get started and low risk for someone exploring a career switch? What would it be?
Acadium has provided a solution for early-stage freelancers to make the jump from just starting to getting their first clients. Acadium's marketplace is providing them the necessary ability to build their skills and networks necessary to becoming a freelancer or starting their careers. A digital apprenticeship with real businesses is what many freelancers need to get started.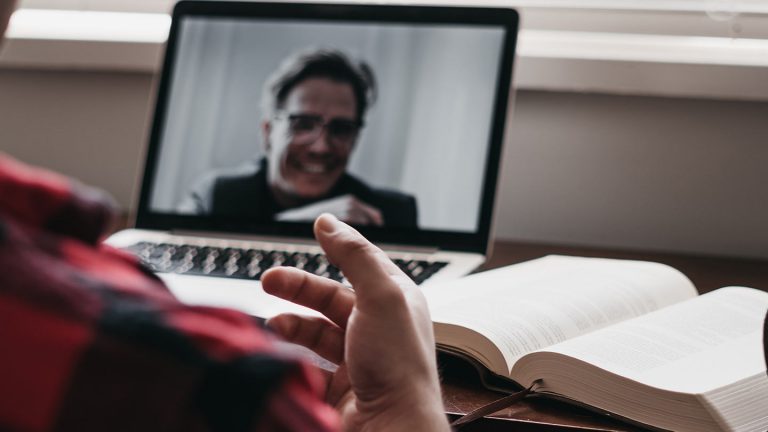 Matching with people, stop bidding on projects
By following a similar model of matching talent with business needs, Acadium is allowing the recent grads and the inexperienced to get started.
The early-stage freelancers (referred to as apprentices) start their digital apprenticeship by creating a profile. Their profile showcases their experience and interests. In contrast to other freelancing platforms, instead of bidding on projects apprentices match with a business based on interests and skills they have or want to develop. They also aren't charged to connect with these businesses – it's entirely free for apprentices.
It's free on the condition that the apprentice agrees to work for 10 hours a week for 3 months unpaid with the business they match with.
The necessary first steps to

start with freelancing
In exchange for the value, the apprentice provides they receive mentorship, network connections, and (most often) the possibility of paid work after the 3 months. Most importantly they are gaining the hands-on experience and skills needed to succeed in today's job market.
Who has successfully used Acadium?
Acadium fills the gap between those who are just getting started with little experience and more experienced freelancers who use the traditional freelancing sites. Many early freelancers have the skills and energy to succeed, but just need a way to connect with potential clients.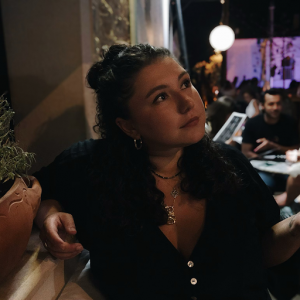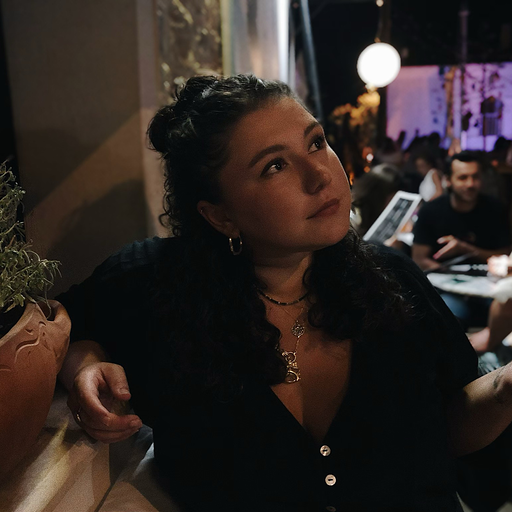 An example of a freelancer succeeding on Acadium is Iklim is from Turkey. Last year around this time, she was working in the European Union Intellectual Property Office in Alicante, Spain. She was not enjoying what she was doing because it was not digital marketing.
After finding Acadium and creating her profile she found her mentor. Her mentor would help her improve her content marketing and social media skills.  After three months of working with Goldfinch and BirdBox.Film, they offered Ilkim a freelance contract to stay with them as a social media marketing strategist. Now, five months later Ilkim is still working with them. She says every day feels unique and there is still so much to learn and discover in her role.
Next steps
You can learn more about what 10 things you should know before signing up for Acadium by reading this blog.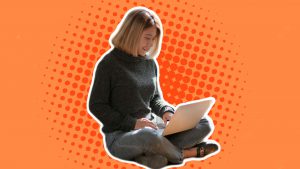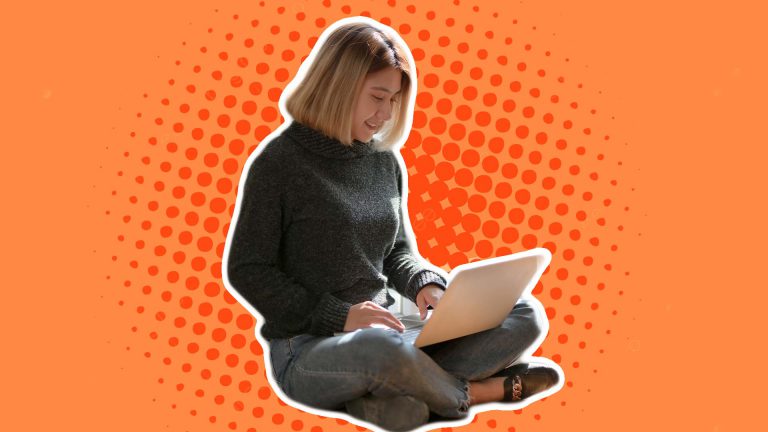 This solves the "need experience to get a job, but can't get a job" problem mentioned above.
Acadium has moved to help the underserved market of recent grads, early freelancers, or career transitioners with taking the first steps necessary to kick-start their careers.
Starting your career in digital marketing can be a daunting and overwhelming journey. Don't let that stop you from joining an industry that offers variety, excitement, and endless growth opportunities. Check out The complete guide to starting a career in digital marketing if you want to get everything you'll need for your journey. 
---

Ready to start your digital marketing apprenticeship?
Are you ready to kick-start your career and get more hands-on experience? There are hundreds of businesses ready to mentor you and give you real-world experience.
If you want to build the in-demand skills necessary for today's market learn more about Acadium digital apprenticeships. Create a profile to begin matching with mentors. 
Ryan Carruthers is the Content Marketing Manager at Together Software, a company that builds software to help enterprise companies run effective mentorship programs within their organizations. Ryan was an Acadium apprentice and leveraged his apprenticeship experience to get a job at Together.
Top Marketing Webinars for Digital Marketers in 2023

By attending these webinars, you will have the opportunity to learn from industry leaders, gain insider knowledge, and stay ahead of the competition.

9 Types of Digital Marketing to Choose From in 2023

Digital marketing is a dynamic field that offers diverse career opportunities. From search engine optimization to social media marketing, there are many specializations to explore. Whether you're just starting out or looking to switch careers, this guide will help you find your ideal digital marketing niche.

Subscribe to our newsletter for digital marketing resources
Become a better marketer with our digital marketing resources and tips shared weekly in your inbox.

Build your marketing career for free or find marketing talent on any budget — fully remote.