QR Code for Business: How to Get Started
Since they became scannable with a smartphone camera, QR codes have made a comeback. They're everywhere! Want to use a QR code for business? This post covers the basics to get you started.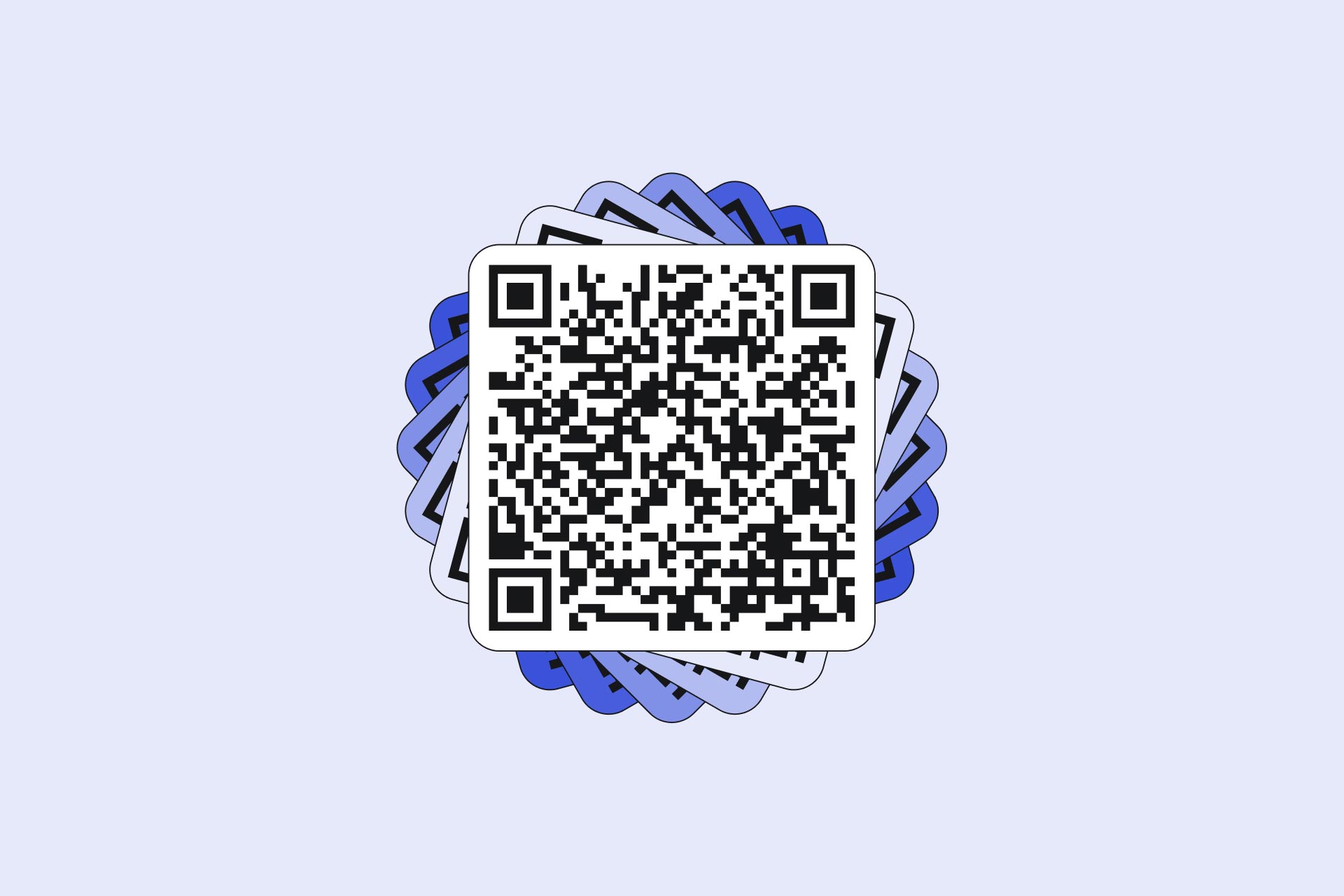 A QR code is a powerful marketing tool that can be used to create brand awareness, drive traffic to your website, increase sales, and make customers happier. QR codes are easy to use, but you need to know how they work before you can get the most out of them. This blog post will give you everything you need to know about using a QR code for business so that your organization can benefit from this technology.
Need extra hands to implement QR codes in your business? Consider getting a digital marketing apprentice on Acadium. When you become a mentor, you'll get matched with an apprentice who'll work on your marketing projects up to 10 hours per week for 3 months. In return, you'll give them mentoring for a maximum of 2 hours a week. It's a win-win for you both!
AFFORDABLE MARKETING HELP
Get marketing help, handpicked for you
In 1–5 business days, we'll connect you with a vetted marketing apprentice who can help you implement QR code marketing for your business.
Why would a business use a QR code?
The QR code has been around since 1994 in Japan but only recently have they become popular with marketers because of how seamless they make accessing information for a product or service.
"QR" stands for "quick response." A QR code is a special barcode that can be scanned by the camera app on most smartphone devices.
If you're reading this, you may be asking yourself, "Do I need a QR code for my business?"
To help you answer that question, consider the many reasons why a business would use a QR code.
A QR code makes it easy for businesses and marketers to quickly show more information or begin a transaction with their target audience, without having to share complicated URLs. And the best part is, some QR code generators give businesses detailed tracking on how many people have been scanning the code.
QR codes allow you to share a lot of information in a small space. When businesses use QR codes in their marketing materials, it's much more convenient for the user because they don't have to search through websites or call different numbers just to get the information they want.
QR codes can be used as part of event promotion on flyers, posters, and other printed marketing materials. QR codes can also be used for social media marketing or digital advertisements. It's easy to include in an email signature too!
Anywhere you want people to go on the web, QR codes are the way to get them there quickly.
QR codes are great for sharing information when your target audience is on the move and you need that message delivered fast and creatively.
You can also include a QR code on a physical product. Basically, any surface that can be printed on can be a medium for a QR code.
For example, one business that used QR codes in an interesting way is the West Egg Cafe. They put QR codes on table blocks that will show the entire restaurant menu once scanned with a smart device. The café started doing this to help prevent the spread of COVID-19.
Starbucks is another example. The coffee chain allows customers to use QR codes to pay for their drinks with their app. Customers can easily add a pre-paid balance to their personal Starbucks account. This lets them conveniently order their coffee without having to pay with cash or a physical card.
Scandinavian furniture and houseware chain, Ikea, uses QR codes to help provide more value to their customers. The company noticed that some customers were having difficulties checking out large furniture. IKEA created a way to make life easier for their customers by introducing the scan and checkout feature. Customers can quickly scan product QR codes in-store, and proceed to checkout. This prevents customers from having to cart around massive furniture in the store.
These real-life examples of how QR codes can be used for business may have sparked a few ideas for how you can implement QR codes in your own marketing and sales.
Now you're convinced that you want to try a QR code for marketing. Next, you need to learn how to make a QR code. Getting started is easier than you think.
How do I create a QR code for business?
Creating QR codes for your business is pretty simple. You can make one for free. All you need to do is just plug in the information that you want and that's it! The QR code is generated and ready to use.
Now that you have your new QR code, you need to decide where you want to place it.
Think about where your target audience congregates. Does your audience frequent shopping malls? If yes, consider putting a big QR code on a digital sign like the Burbank shopping mall as shown below. If a shopper scans the QR code, they will get instant access to all the best deals in the mall.
Static vs. dynamic QR codes
QR codes are a great way to get your content out there. But, like all things in life, not all QR codes are created equal. There are two types of QR codes: static and dynamic.
Static QR Codes are just that: static. Once generated, they cannot be overwritten. You also can't track how many times the static code has been scanned.
However, the biggest strength of static QR codes, is that generators will create you one for free. If you are just trying to do a one-time campaign and don't care about tracking features, consider using a static QR code.
Dynamic QR codes, on the other hand, have extra capabilities. This makes them perfect for promoting special offers, contests, or limited-time discounts. They can also be used to track how many times a particular offer has been redeemed. As a bonus, dynamic QR codes can be further customized to fit your brand's look and feel. You will typically have to pay to create a dynamic QR code. You can brand a dynamic QR code with your logo and/or branding colors.
So, which type of QR code is right for your business?
That ultimately depends on what you're trying to achieve. Static QR codes are great for providing general information, while dynamic QR codes are perfect for promoting special offers with tracking capabilities. Static QR codes are typically free, whereas you'll have to pay for the features that a dynamic QR code offers.
QR code generator recommendations
There are many tools available for creating QR codes. Here are two to consider:
Beaconstac
Beaconstac offers up to five different pricing plans and is seen as the most trustworthy QR code generator. They also make great educational content on QR code best practices, which will help you get started with using QR codes for your business. Beaconstac has a free QR code generator if all you want is a static QR code. Or, choose one out of the five different pricing plans for dynamic codes. They provide 24/7 live support.
Scanova
Scanova offers up to three pricing plans and is a good alternative to Beaconstac. They let you create a free static QR code, and they will make you dynamic QR codes with more features, depending on the pricing plan you choose. However, unlike Beaconstac, they do not provide 24/7 live support.
You can't go wrong with either of these QR code generators. Just make sure you go with the generator that fits your budget and has the features that can help you achieve your business goals.
How do I get customers to use QR codes? 3 best practices
QR codes are a powerful marketing tool. Marketers use them in billboards, magazines, web pages, and other types of marketing material to provide more information about the product or service without any sweat. The QR code quickly goes into their phones which enables businesses to transfer information instantly.
But just because you start sticking QR codes everywhere doesn't mean your audiences will use them. Not all people use QR codes because it can be hard to promote QR code use and get people interested. People will only use QR codes if they're motivated enough and comfortable enough with the technology. If your audience members aren't avid users of QR codes yet, you'll need to create a successful strategy to educate them and engage them in QR codes.
Here are three best practices when it comes down to QR code marketing:
1. Make sure your content is engaging
The QR code should be directed to a website, video, or social media account that is highly interesting. People will be more inclined to use QR codes if they get rewarded for doing so by bringing them to an interesting site, video, or social media post. Reward your audience for using your QR codes!
2. Be strategic when you place your QR codes
If you want as many people as possible to see your QR code, look for the highest traffic areas such as billboards in busy streets or magazines with a high readership rate.
Alternatively, you can be more selective with your placement and target a specific audience within your niche. Let's say you want to advertise your app, which helps people with food allergies find restaurants that cater to them. In this case, it would make sense to put your QR code in a coeliac-friendly restaurant (only if you have their permission, of course), or magazines for readers with food allergies.
3. Make your QR code easy to scan
Make sure the code is clear and legible so consumers can scan the code as quickly and easily as possible. This is very important because it's annoying when QR code readers are trying to scan the code, but it's too small for their smartphone to read.
For example, if you put your QR code on a poster, make sure to have it in a big enough size so that passersby can scan even from a distance.
Get started with QR codes for business today
QR codes are an excellent way to increase your business's exposure among potential customers… Or even improve the existing experience of your current customers!
With the basics you learned in this post, you can create the very first QR code for marketing your business, or review and improve the one you already have.
And if all of this seems overwhelming and you want some extra marketing help, Acadium is here for you! Whether it's manual work like running QR code campaigns, creating content, designing graphics, blogging about topics relevant to your brand, or working on social media accounts, you can get affordable marketing help. Become a mentor for a digital marketing apprentice who's committed to getting hands-on experience under your guidance.
HIRE A FREELANCER
Hire Acadium's top marketing talent
Let us find you an affordable marketing freelancer, vetted to start immediately and help with your QR code marketing.
Or, if you prefer to work with someone who already has marketing experience, then tap into our marketplace of freelancers. We've vetted our pool of apprentices and freelancers and will match you with the most promising candidate to meet your needs.
Christian Sapp is the marketing director for What'sUp24/7 and the head of operations for Foodini. Christian received his MBA in digital marketing and advertising from Liberty University and is an Acadium Plus graduate. He is primarily focused on marketing for SaaS startups as he loves the challenge of helping new businesses grow. You can find him on LinkedIn.
Business Growth, Career Prep

What is an SEO landing page & How to Build One? [Step-by-Step Guide]

Learn the ins and outs of SEO landing pages and how to build one with our step-by-step guide. Discover the key elements and best practices for creating a high-performing landing page that drives conversions and improves your search engine rankings.

Introduction to Transactional Emails in Email Marketing

Have you ever heard about transactional emails? Do you know they are different from marketing emails? This article is your complete guide to transactional email definition and best practices to send such emails. We have also shared real-life transactional email examples for better understanding.

Subscribe to our newsletter for digital marketing resources
Become a better marketer with our digital marketing resources and tips shared weekly in your inbox.

Build your marketing career for free or find marketing talent on any budget — fully remote.