Social Media Manager Resume Guide 2022
A top-notch social media manager resume is your only weapon when trying to showcase all your talents and get the prospective employer's attention. In this blog post, you will learn the best tips to write a social media resume that will land you the desired job.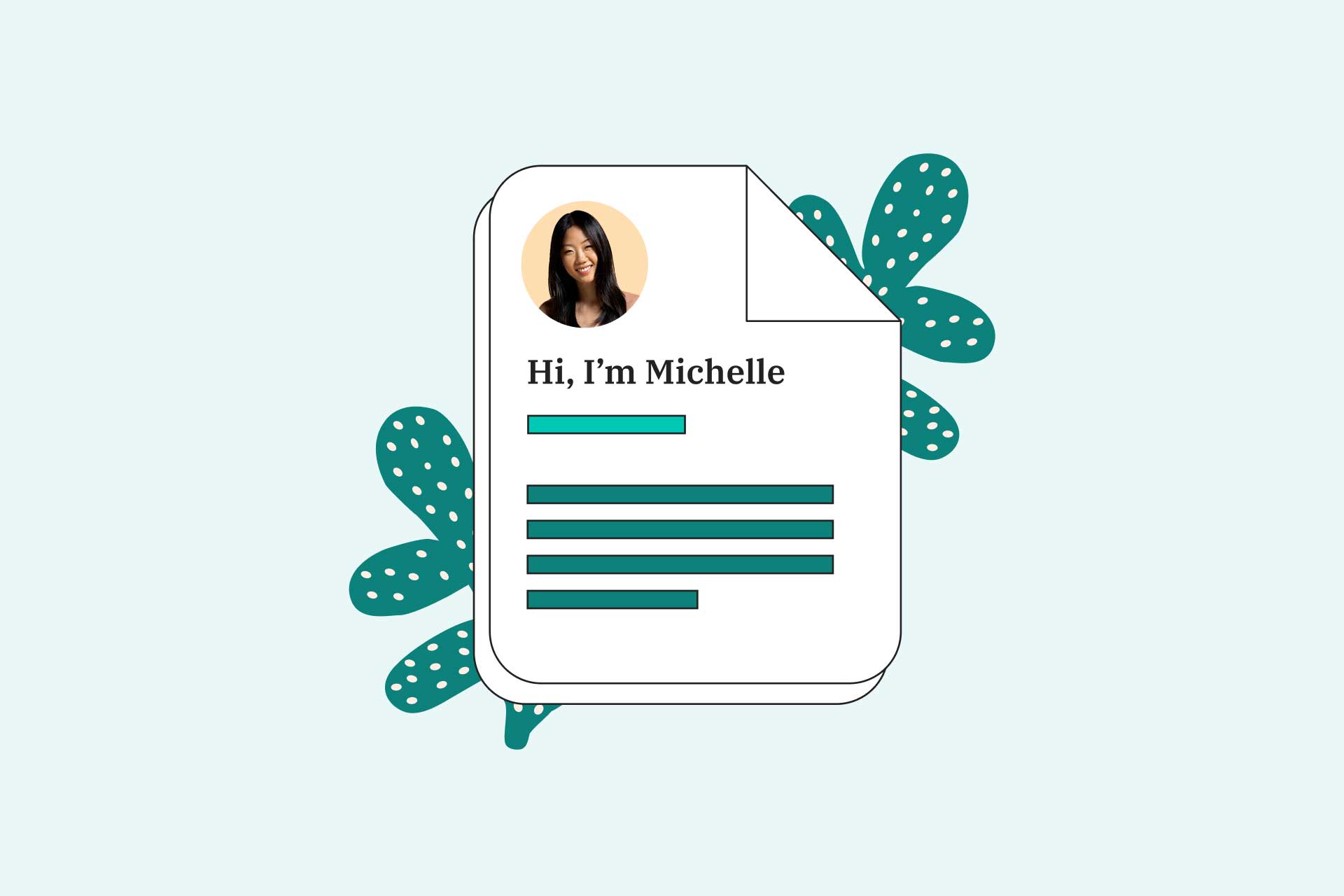 The main task of a social media manager is to promote a product or service on social media, yet it requires a person to be a jack of all trades to do it successfully.
While other job postings get 250 resumes on average, the SMM job posting is much more popular. The entry barrier is very low, thus sometimes your social media manager resume competes with thousands of others.
This article explains what makes an excellent social media manager resume that stands out from the crowd. Who knows, perhaps it is high time to update your resume and win a new role for yourself. Take a minute to look through these tips.
Acadium Apprenticeships
Learn how to use social media marketing tools
Discover how to use marketing tools in real-world scenarios, and gain work experience. Train with a mentor, for 3 months, completely for free
What makes a good social media manager resume?
A resume gives the employer basic information about the applicant and allows the employer to form an opinion about the applicant for the position of the social media manager.
A good resume will increase your chances of winning a vacancy if you fill it out correctly.
The primary information that is indicated in the resume is as follows:
Contacts for communication
Career objective
Professional competencies
Educational base
Previous experience
Relevant skills and competencies.
Best social media resume format
1) Format and design
To keep recruiters hooked on your resume, you need to keep it simple and compelling to read and comprehend. For these reasons, you should always use a tried and tested resume format to keep it looking neat and organized.
Below, we have listed the main points that you should follow when creating a resume:
Number of pages: no more than 1 page
Fonts to use: Standard fonts such as Times New Roman and Arial
Fonts to avoid: Punquin Crazy Pants and Dream Script
Margins: 1 inch on all sides
Line spacing: 1 or 1.15
Title size: 14-16 point size
Text size: 11-12 point size
The correct choice of all resume formats would be the reverse chronological order.
Simply speaking, you place the Employment History section prominently on your resume and also list each of your jobs in reverse chronological order.
Using this format, the recruiter's attention will immediately get attracted to your career growth and achievements.
2) Education section secrets
Recruiters pay attention to the candidate's qualifications, the reputation of the educational institution, and any professional degree in the specialization.
For social media managers, the most common degree is a bachelor's degree. About 79% of SMM specialists have this degree. In second place is an associate's degree with 9%, followed by a master's degree with 7%.
However, it is a sad truth that after graduation, many students still lack practical knowledge and skills in IT technologies.
To get the missing information and gain professional confidence, you can complete a marketing apprenticeship. With this free apprenticeship, you will learn to use marketing tools in real-world scenarios, train with a mentor, and gain work experience. All this by just devoting 10 hours per week for 3 months.
This will also show you as a responsible and erudite specialist who is ready to develop and learn something new.
3) Listing your social media skills
To impress recruiters, you must be ultra-selective and strategic about which skills you feature in your resume. Specifically, you should strongly emphasize the skills you possess that align with those the recruiter is looking for.
Therefore, compiling an impressive skills section may require some research and profound revision of the knowledge base and technical skill level.
Consider using the following phrases to describe what competencies you dispose of:
creation and maintenance of pages in social networks, filling them with content;
developing a strategy for promoting goods and services, creating media and content plans;
promotion of goods or services in social networks;
development of creative special projects and competitions, marathons, and webinars;
preparation of reports on account and promotion;
analysis of the activity of competitors in social networks;
monitoring and analysis of the information field, tracking industry news, trends, and tendencies;
working on feedback with subscribers, service consumers, or product buyers, engaging them in a dialogue, and maintaining activity in the social network: likes, comments, etc.
Pro Tip 1: It is good to have actual figures that will emphasize your work experience and productivity and focus on results to make it more transparent. For instance:
"Increased the KPI of the sales department through social platforms by 30% over the year."
Pro Tip 2: If you have technical skills that might not be directly related to the profession but will be useful in your future job, be sure to describe them in your resume. You can write about your experience with some technically complex programs or other tools. For instance :
Use of spreadsheets and word processing programs (Excel, MS Word, Notepad++, Adobe Brackets, Impress);
Confidently working with WordPress, WooCommerce, and Joomla to create websites;
Extensive experience in SMM management using Sprout social, Buffer Reply;
Such information will give the employer even more confidence and interest in you as a future employee.
In the later sections, we will talk about the top social media skills to mention in your resume.
4) Additional sections
An additional section on any resume is another opportunity to showcase your best self. However, additional information should be adapted to the social media manager's work so that it seems relevant and interesting to the recruiter.
You can add the following categories of information to your resume:
Certifications: Information about relevant certifications in the resume serves two essential purposes: firstly, each certificate that corresponds to the position increases the salary potential (+increases confidence in one's own skills); secondly, it confirms your interest in professional growth and the desire for self-development.
Training or continuing education: When compiling a resume, continuing education courses and pieces of training can become your competitive advantage over other applicants, as they confirm your motivation to grow in your career.
Special awards or commendations: When describing your awards and personal achievements, make sure that these facts are related to the profession that interests you or to the skills that the employer wants to see in their employees.
Publications: This information will demonstrate to a potential employer your competence and abilities in the chosen field as well as your professional achievements in the past.
Testimonials from clients: Customer reviews show how they perceived your work and what makes you a unique candidate. Remember, people tend to believe other people's thoughts.
Job performance reviews: If you have references or praise for work from previous employers or clients after completing the project, you may want to include them on your resume.
Hobbies: Applicants are primarily evaluated based on their experience and acquired skills. But personal hobbies allow the recruiter to understand how you fit the open vacancy and the company's culture.
Languages spoken: Knowledge of foreign languages will be a definite plus, even in cases where professional duties do not involve communication with foreign partners and clients.
Charity or volunteer work: Experience and skills gained through socially significant activities will help you stand out from other candidates and show your advantages.
A correctly added additional section can make the recruiters change their minds for the better, even if some resume blocks did not showcase you in a positive light.
As mentioned above, we will discuss more about the top skills to add to your resume.
It is important to dedicate an equal space to both hard and soft skills as the profession requires both a solid knowledge of software and tools as well as the ability to communicate the idea to the audience.
Top social media manager soft skills 
Soft skills are just as crucial for a social media specialist as professional qualities. They are necessary to interact with people effectively, find non-standard solutions, quickly adapt to changes and be open to everything new. Let's see what these skills look like:
1) Communication skills
A social media manager or specialist must maintain activity in social networks: communicate with the target audience in its language, answer questions, engage in dialogue, respond to negatives, and interact with bloggers and opinion leaders.
And, of course, it is essential to build relationships with customers correctly: defend your opinion, convince, be able to listen and listen to the client, convey your point of view and admit mistakes.
2) Creativity
This quality is one of the fundamental ones in the profession of a social media manager. It takes creative vision and good taste to make social media visually appealing to the audience. Plus, you always need to follow trends, respond to changes in time, come up with new creative ideas and bring them to life.
3) Responsibility and organization
A social media manager needs to be able to prioritize and properly allocate their time. He constantly works in multitasking mode, so you will have to think about optimizing your work schedule seriously.
4) Visual skills
It's good to know that each social media platform has slightly different style requirements. Online content is a mixture of written (short posts, image descriptions, long texts, etc.) and visual (photos, infographics, videos, memes, etc.) content. Therefore, a good social media professional should be good at any type of content creation and have a sense of visual esthetic.
5) Aptitude to learn
You need to constantly monitor updates, and study and implement new features, tools, techniques, and approaches to stay in trend. Constant improvement of knowledge and skills will help you quickly grow in the profession.
6) Agility and adaptability
The online world moves forward at lightning speed, so it is vital to be flexible and adapt to new requirements, trends, and tools. Working on adaptability and the ability to work under pressure will help to avoid burnout or excessive stress.
An effective social media manager combines soft skills and hard skills, both of which take time and effort to develop.
Top social media manager hard skills
Social media managers connect brands with their audience, promote business, and provide significant long-term benefits. Therefore, this work requires a deep understanding of the business process and specific hard skills.
Here belong:
ability to create and post content
advanced social strategy abilities
knowledge of social media tools
ability to write in the company's voice and defend the company's interests
research skills and fact-checking
practice in handling social media budgets
understanding of analytics and reporting
strong planning abilities
knowledge of social PPC campaigns.
The key task of a resume is to convince the employer that the candidate is a professional who knows how to use social networks as a practical marketing channel. However, only an accurately filled resume can increase your chances of winning a vacancy.
Also Read: How to Become a Social Media Manager: Skills, Salary, and Tools
Social media manager resume writing tips 
Now that you have a clear idea of what a good social media manager's resume should look like, let's move on to some practical tips on how to write the document correctly. Take a look at the following actionable writing tips to increase your chances of getting a callback.
1) Avoid keyword stuffing
If you want to land the position, your resume must be attractive to employers, recruiters, and the applicant tracking system. A large number of companies use ATS to automatically sort, scan, and rank resumes for keywords, and most resumes don't make it past this software.
Therefore, you need to include relevant information for the selected position and relevant keywords to make sure it will get spotted.
Try to use as many as it is necessary for the context and where appropriate. However, if there are too many keywords on a resume, it will look spammy.
To maintain balance, at first, add all the keywords from the job you are interested in if you have these skills and knowledge. If you decide to add more, make sure they fit seamlessly into the text.
2) Keep it short
According to recent research, an ideal resume needs 475 to 600 words. Your resume is not a diary describing in detail all the positions and responsibilities you have had. Think of a resume as a summary of your current career and future potential. It should clearly and objectively describe your achievements and strengths and create a positive impression.
3) Reinforce your experience by numbers
Approximately 40% of hiring managers spend less than a minute reviewing a resume. Therefore, you do not have much time to catch their attention, and convenience you are a good fit.
The numbers stand out in a sea of text, making your resume easier to read and comprehend. Add numbers, statistics, percentages, metrics, or ranges to any skill or achievement on your resume to make it more specific.
4) Tailor your resume for each position
To properly write a resume, you should not list all your jobs. 54% of job applicants do not tailor their resumes to each position or employer, this signals a red flag to recruiters.
Remember that the ideal resume length is one to two pages, so places are limited. Show only recent and relevant positions you have held. This makes room for other skills, achievements, or certifications.
5) Make your resume stand out
A person from the company where you want to work should notice you among hundreds of profiles. It would be best if you do something that will make the employer remember you. You need to stand out.
Here is an example of a quote from a real resume that caught the attention of a recruiter:
"I perfectly understand that I still have a lot to learn, but I am open to new information. Ready to learn with you, develop with you! I want to be part of your SMM family."
It often happens that, from a professional point of view, candidates are approximately on the same level. But the emotions that one of them evokes make you pay attention to it in the first place.
Also Read: How to Build an Impressive Social Media Portfolio
Conclusion 
Certain items should definitely be on your resume. The most necessary information is your contact details, desired position, work experience, skills, and education. The rest of the information is not required, but it will be a plus if such information emphasizes your professionalism.
Additional information may consist of certificates and awards, a list of internships, and volunteer activities.
Resume writing is a process that needs to be taken seriously. Sometimes this can take longer than expected because you need to think about how to describe yourself in a profitable way and structure the information in the document.
Editor's Note: This post is authored by guest contributor, Tania Doshko, content creator at WikiJob.
Alisha spearheads content strategy for Acadium Blog. She has a background in digital marketing and an extensive experience in SEO and content marketing. Her entrepreneurial and creative side led her to open up an Etsy shop to help small businesses with their social media efforts. Connect with Alisha on LinkedIn.
Top Marketing Webinars for Digital Marketers in 2023

By attending these webinars, you will have the opportunity to learn from industry leaders, gain insider knowledge, and stay ahead of the competition.

9 Types of Digital Marketing to Choose From in 2023

Digital marketing is a dynamic field that offers diverse career opportunities. From search engine optimization to social media marketing, there are many specializations to explore. Whether you're just starting out or looking to switch careers, this guide will help you find your ideal digital marketing niche.

Subscribe to our newsletter for digital marketing resources
Become a better marketer with our digital marketing resources and tips shared weekly in your inbox.

Build your marketing career for free or find marketing talent on any budget — fully remote.