Three Reasons to Hire a Digital Marketing Apprentice at Your Agency
Ever feel like agency life is way too busy? Read on to learn how an apprentice could be the solution you're looking for.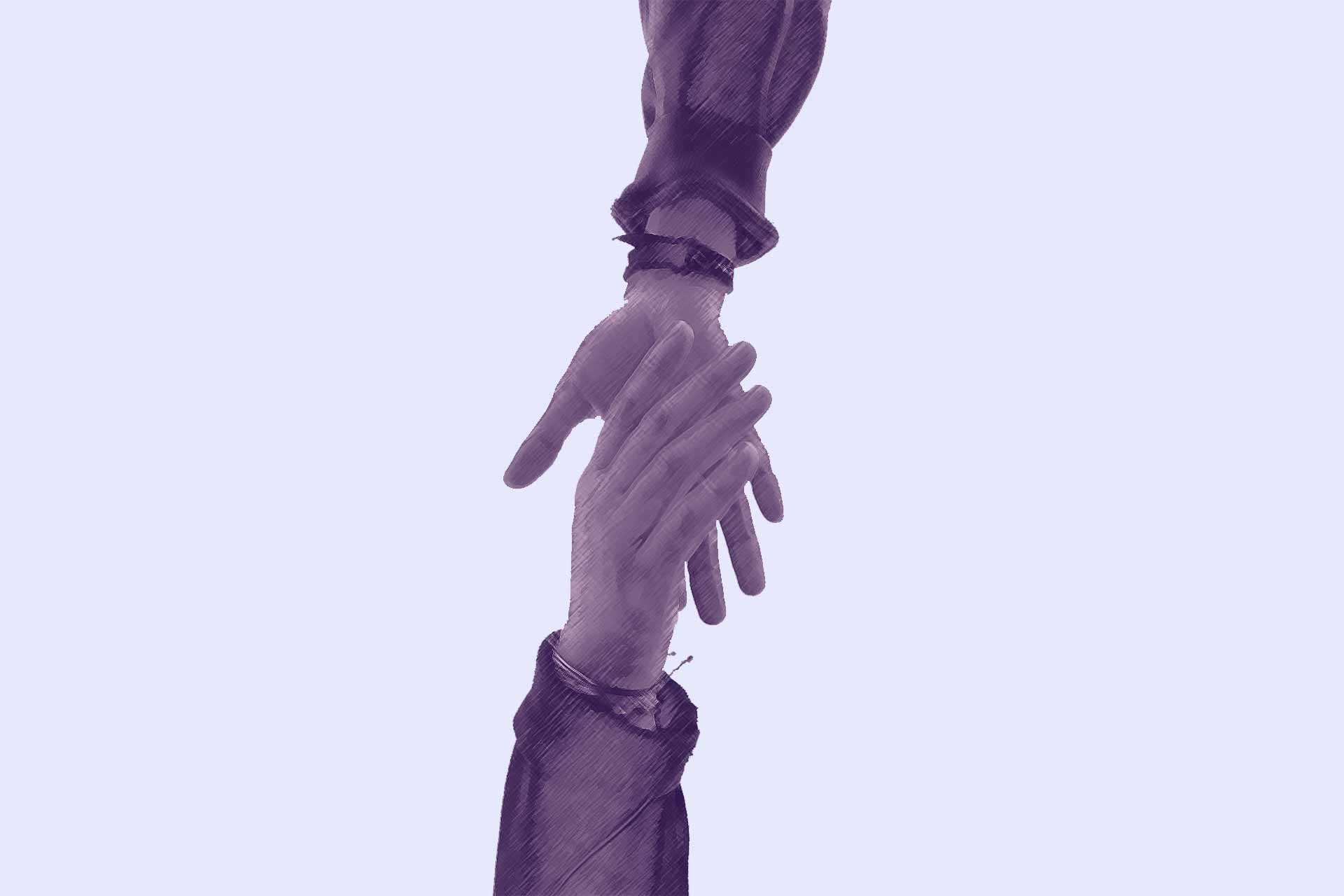 As a digital marketing agency owner, you have more on your plate than you can handle. A digital marketing apprentice can help.
What can you do?
You can outsource work to freelancers, hire new full-time employees, or ask your current employees to be more productive—all valid options, but not the only ones. One option that people don't often consider is hiring an apprentice.
Digital marketing apprentices are an excellent way to get new talent at a low cost. Further, you get access to this talent while helping launch a new digital marketer's career. In this article, we'll look at three reasons why your digital marketing agency should consider hiring an apprentice in 2021.
What's an apprentice?
An apprentice is a young professional who acquires new skills from on-the-job training within a specific trade, craft, or profession. 
Apprentices aren't interns
An apprentice isn't the same as an intern. While some interns might receive education and guidance from employers, this is a core part of every apprenticeship. An apprentice's goal is to learn the skills they need for the career they want. Therefore, an apprenticeship requires commitment from a mentor to develop their skills in exchange for work. 
Why a digital marketing apprentice can help your agency
Delegate your tasks and increase your productivity
For an agency owner with more tasks on their to-do list than they're capable of executing in a day, a digital marketing apprentice allows you to delegate tasks, so you have more time to spend on those that matter, which increases your productivity.
The goal of working with an apprentice isn't to give them meaningless work. Rather, it's to provide them with practical, meaningful work experience. In this sense, a digital marketing apprentice works similarly to a freelancer: you outsource your digital marketing efforts to someone else who's willing to do it for less than an employee.
How to delegate
To delegate your tasks, you need to have a clear strategy with defined goals. Jenny Blake, a career and business strategist, recommends conducting an audit of your tasks to find out what you should delegate:
Tiny:

Tiny tasks only take a small amount of time to complete, but on an aggregate level, they take a lot of your time. For example, you could ask your apprentice to create your next social media post.

Tedious:

Think of data entry, answering simple emails, and scheduling a call. Since they are simple in nature, they are easy to delegate. However, because tasks like this don't offer much in the way of learning, they are

not

the right tasks to delegate to an apprentice.

Time-consuming:

These could be valuable or not, depending on their nature. However, you could break these tasks down and delegate the most tedious and tiny ones to your apprentices.

Teachable:

These are the ideal tasks for apprentices because, as the name suggests, they offer a learning experience.

Terrible at:

If you often execute tasks that you know you are terrible at, why don't you delegate them? Your apprentice may just be the perfect complement to your skills.

Time-sensitive:

When you have a task you know you have to execute quickly, but you lack the time, you could delegate them to your apprentice.
The benefits of delegation
According to Jack Zmudzinski, senior associate at Future Processing, "Delegation is a skill that every manager should learn. It's not about just palming off unwanted tasks on others. To do this successfully, you need to work out which tasks can be successfully delegated and, most importantly, which employees have the skill and experience to complete the task without constant supervision".
For Milosz Krasinski, managing director at Chilli Fruit Web Consulting, "Hiring an apprentice can be really rewarding for both parties. It can result in an employee who becomes highly valuable to your company, having been trained internally. However, remember that your apprentice is not just cheap labor for boring tasks —they are with you to learn."
Your goal isn't to micro-manage but to delegate and let others do the work for you. As long as they get the job done and learn something new, you should be satisfied with the results.
"The only way to improve your digital marketing apprentice's skills is to offer them hands-on experience," said Robb Fahrion, founding partner at Flying V Group. "There are so many variables and ways of thinking on how to perform digital marketing-related tasks that can only be validated or disproved through practice. Apprenticeships can create a long-term relationship for both the apprentice and the agency. The apprentice will build and develop skills and the agency will get a motivated employee who can provide real value."
You lower your costs while building a long-term asset
As a professional-in-training, an apprentice won't get paid as well as a full-time, experienced employee, if at all. For that reason, apprentices are a great way to lower your costs while building relationships with new talent. Tanishq Agarwal, Outreach Strategist at Beaconstac, says hiring apprentices to assist them in building quality links for their QR Code Generator has been a big success. An apprentice gets free training, while the business gets to work with a new employee for a low cost.
To develop a successful apprenticeship program, however, you need to invest both time and money. You need to be willing to teach your apprentices everything they need to know about marketing at your company. Also, you will need to prepare the teaching materials to use and define the people involved with teaching the apprentices.
Neal Taparia, the founder of Solitaired.com, suggests starting small.
"For the best results, it's a good idea to start with one small project at a time. This helps to build up the apprentice's confidence as well as his or her skills and knowledge. Give them too much too soon and they're likely to become overwhelmed and disillusioned."
For Iryna Bilyk, content marketing manager at YouTeam, one of the benefits of hiring an apprentice is perspective. 
"Sometimes teams are using their favorite automation solutions for years, while there are many other innovative options on the market. If new apprentices have difficulties with some of the tools, it is the right sign to admit it and look for better alternatives, like hiring a software developer to create your personalized solution. The apprentice can then learn how to use that tool properly."
Think of your apprentices as a long-term investment.
You improve your company's morale
One unseen benefit of working with apprentices is that they may be more likely to stick around after they are trained, which can increase your company morale. A study conducted by the UK government found an average of 73% of former apprentices kept working with the company that trained them.
Strange as it may seem, an apprentice can be a part of a broader team-building strategy. Having your employees train and help new employees will increase their commitment to your company, which can decrease your employee turnover and boost their team collaboration skills.
Millennials don't care just about their paychecks. They want something else to motivate them; an ambitious mission, a great team, and perks for the goals they hit.
Wrap Up
If you are planning to grow a digital marketing agency for the long haul, hiring marketing apprentices is a terrific idea to consider.
With the help of a platform like Acadium, you will be able to find aspiring digital marketers to work on three-month remote apprenticeships that help them launch and grow their careers in digital marketing. 
Business Growth, Career Prep

What is an SEO landing page & How to Build One? [Step-by-Step Guide]

Learn the ins and outs of SEO landing pages and how to build one with our step-by-step guide. Discover the key elements and best practices for creating a high-performing landing page that drives conversions and improves your search engine rankings.

Introduction to Transactional Emails in Email Marketing

Have you ever heard about transactional emails? Do you know they are different from marketing emails? This article is your complete guide to transactional email definition and best practices to send such emails. We have also shared real-life transactional email examples for better understanding.

Subscribe to our newsletter for digital marketing resources
Become a better marketer with our digital marketing resources and tips shared weekly in your inbox.

Build your marketing career for free or find marketing talent on any budget — fully remote.