What's a sales funnel and why should you care?
A sales funnel, or "customer journey model," is used to identify that steps customers take to purchase your product or service. It is all the various interactions that they had with your company before deciding to convert. There are many different types of sales funnels and goals behind each one. Ultimately, the goal behind your sales funnel is to produce customers.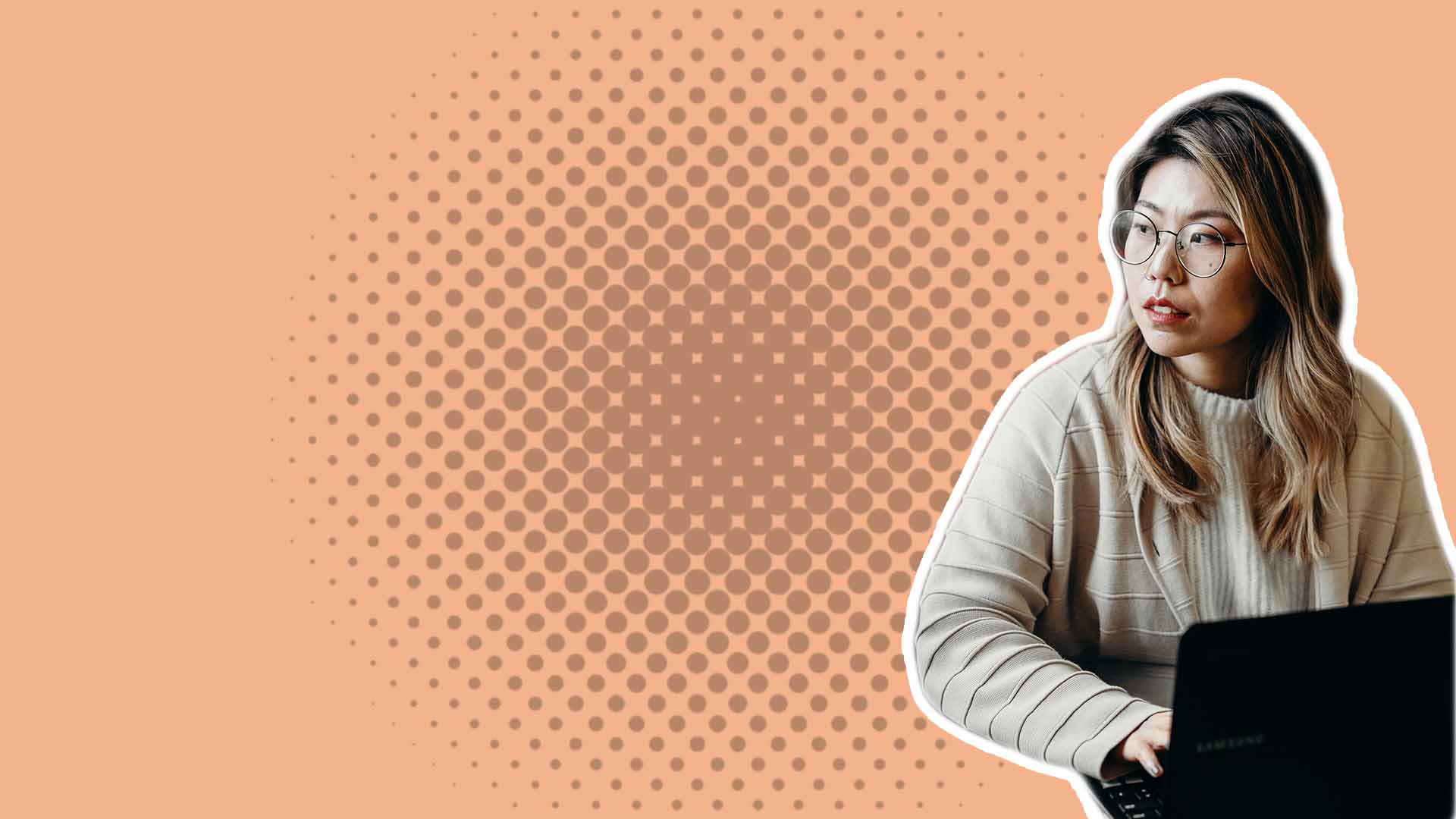 Tables of contents
68% of businesses fail to identify their sales funnels. That means they are failing to measure their success. If you don't know what your business's sales funnel is, you're missing out on valuable opportunities to get more customers.
Has this ever happened to you?
You reached out to what feels like 500 people in your network. Many are interested, but it's not the right time. So you follow up, but they never respond. How do you close the deal?
As a business owner, you are probably managing everything from daily operations, strategy planning, sales and marketing, finance, and more. 
You can't do everything. 
But what if there's a way to take simplify how you turn prospects into customers?
This article will dive into what a sales funnel is, why you need one, and how to build one for your business so you can systematize your sales and marketing. 
Need help with marketing? Acadium is a digital platform that connects you, the business owner or agency, with emerging digital marketing talent for three-month apprenticeships. Build your talent pipeline today, or chat with us to learn more. 
What is a sales funnel?
A sales funnel, or "customer journey model," is used to identify that steps customers take to purchase your product or service. It is all the various interactions that they had with your company before deciding to convert.
An example – selling hot sauce
SEO or ads?
For example, if you're selling hot sauce, how do you get someone who has never heard of your product before to become your customer? To start, you could decide to write blog posts about your hot sauces and try to get featured in a reputable food blog. The blogs you write could slowly bring in traffic as they rank for keywords like "hot sauce". Traffic would also come to your site from those popular blogs that featured you as well. 
If you don't want to wait for results, you could run Facebook ads that promote your products. 
Capture their email
After you have them on your site, you could offer them a discount on their purchase in exchange for signing up for your newsletter. After they sign up, you could build several automated emails to be sent to them over a month to educate them on your product and encourage them to purchase your product again. 
As the customer moves from blog posts or Facebook ads to your website and email newsletter, they follow your sales funnel steps. 
You can't go straight from awareness to sale
You may feel that you can skip the steps and go straight to a sale, but how many people need a little more time, or reminders before they become a customer? Not everyone sees an ad or blog and immediately buys. Most customers need to be reminded again and again that your business exists and that what you offer is worth buying. 
That's why you need a sales funnel. If you try to make a sale with your marketing efforts immediately, you'll be missing out on a large percentage of customers who may have just needed a little more time in your funnel to decide.
There are stages of the sales funnel you need to have successful, measurable, and consistent sales.
Stages of a sales funnel
Each stage will have a different goal. As a marketer, you have determined what the right goal for each stage of the funnel is. 
So, let's get to it…
Stage 1: Awareness
The awareness stage is prospecting the right audience by catching their attention and increasing engagement. Although this is the first stage, it is not an easy one. There is a multitude of tactics to catch the attention of your potential customers. 
In the example above, using a content marketing strategy or social media advertising campaign are both ways to generate awareness for your brand and products. 
Stage 2: Interest
After you get the attention of your prospect, the next stage is to keep them interested. Our attentions are short, especially online. There's so much information online competing for your prospects' attention; give them a reason to pay attention to you. 
To keep your audience interested, you need to educate them. Not with facts and figures, but with what they'll get from you. If you can catch their attention, you can keep it by telling them you'll give them something they want. 
That leads to the third stage in your sales funnel. 
Stage 3: Decision
After you have caught their attention and kept their interest by showing that you have something they want, you now get to show them how to get it. The decision stage is where you direct your prospect to the pricing page, the add-to-cart button, or contact form. Don't forget the purpose behind your funnel. It isn't to only generate awareness or website traffic. The decision stage is all about convincing your prospect that you're worth their time and money.
Stage 4: Action
The action stage is the hardest stage, and no matter how impressive you were in getting their attention and keeping it, many prospects will hesitate. Some prospects will decide that they don't have to decide right now and try to leave. Don't let them abandon their cart without one last-ditch effort. Many websites will trigger a pop-up with an offer or discount if they purchase now. This is a small tactic to convince your prospect to follow through. You've proven yourself. Now you just have to assure them that they're making the right decision. 
A bonus stage: reengagement 
Do you know what the lifetime value of your customer is? Would you jump at the opportunity to increase it? Of course, you would. Keeping customers coming back is the goal behind every rewards or referral program, discount, and other tactics that reengage people. 
Running retargeting ads to your website on Google or Facebook is a cost-effective way to keep you top of mind in your customers' mind. 
Strategies for your sales funnel
There are many different types of sales funnels and goals behind each one. Ultimately, the goal behind your sales funnel is to produce customers. To build a strategy for your sales funnel, decide on your users' steps before they become a customer. 
Get into their mind and think about what it would take to convert you. Where would a customer drop off in each of those steps? How can you minimize the number of people that drop off there? Would an exit pop-up work? Maybe an email? By putting in the time to think through your sales funnel, you'll create a better user experience and a higher converting funnel. 
Building a sales funnel can be a tiresome task and require a lot of tedious building of automated emails, pop-ups, copy, landing page designs, and retargeting ads. It requires you to have a keen eye for details while also keeping a high-level, strategic view of the overall funnel. It can be challenging to do both. 
For that reason, consider bringing on an apprentice who can help build out your funnel while ensure it's aligned with the overall strategy. In exchange for mentorship and experience, an apprentice will work with you for three months to help you with projects like building a sales funnel. 
Tools to build and track your sales funnel
When you need help to build your sales funnel, consider bringing on an apprentice who will help execute your strategy. Once you have help, you will still need to build your sales funnel on various platforms. You'll need to build landing pages on a website builder, create ads using ads managers, email software to capture leads, and a host of other tools. 
It can be overwhelming. For that reason, services that provide full-service sales funnel design are available. Here are two tools that make building a sales funnel easy.  
ClickFunnels gives you the tools and strategies you need in one convenient spot. This full-service software will allow you to build all your landing pages, automate emails, track visitors, and measure results. 
Kartra is another online sales funnel builder. If you want to build landing pages, capture leads, automate emails, this platform is a great place to start. You can also build an affiliate program through their software and help others build their funnels through their agency option. 
These tools are a great way to execute the strategies you develop to convert your users. Both platforms also have great tons of resources on building high performing sales funnels. 
Final thoughts
Sales funnel can identify how a customer purchases your product or service. It simplifies the steps your prospects follow. By putting thought into your sales funnel, you'll capture more customers than you would if you just had a website with a buy now button. 
Your customers are inundated with information when they're online. You can't expect them to go straight to your website and check out. Instead, build out the steps to keep them engaged with your business, so you're top of mind when they do decide to purchase. In this way, you'll leverage simple strategies online that grow your bottom line.
Business Growth, Career Prep

What is an SEO landing page & How to Build One? [Step-by-Step Guide]

Learn the ins and outs of SEO landing pages and how to build one with our step-by-step guide. Discover the key elements and best practices for creating a high-performing landing page that drives conversions and improves your search engine rankings.

Introduction to Transactional Emails in Email Marketing

Have you ever heard about transactional emails? Do you know they are different from marketing emails? This article is your complete guide to transactional email definition and best practices to send such emails. We have also shared real-life transactional email examples for better understanding.

Subscribe to our newsletter for digital marketing resources
Become a better marketer with our digital marketing resources and tips shared weekly in your inbox.

Build your marketing career for free or find marketing talent on any budget — fully remote.