8 Digital Marketing Tips for How to Grow Your Business Online
Many new business owners think "build it and they will come," but successful businesses are the result of many years of hard work and effective digital marketing. Here are eight tips for entrepreneurs who are wondering how to grow their business online.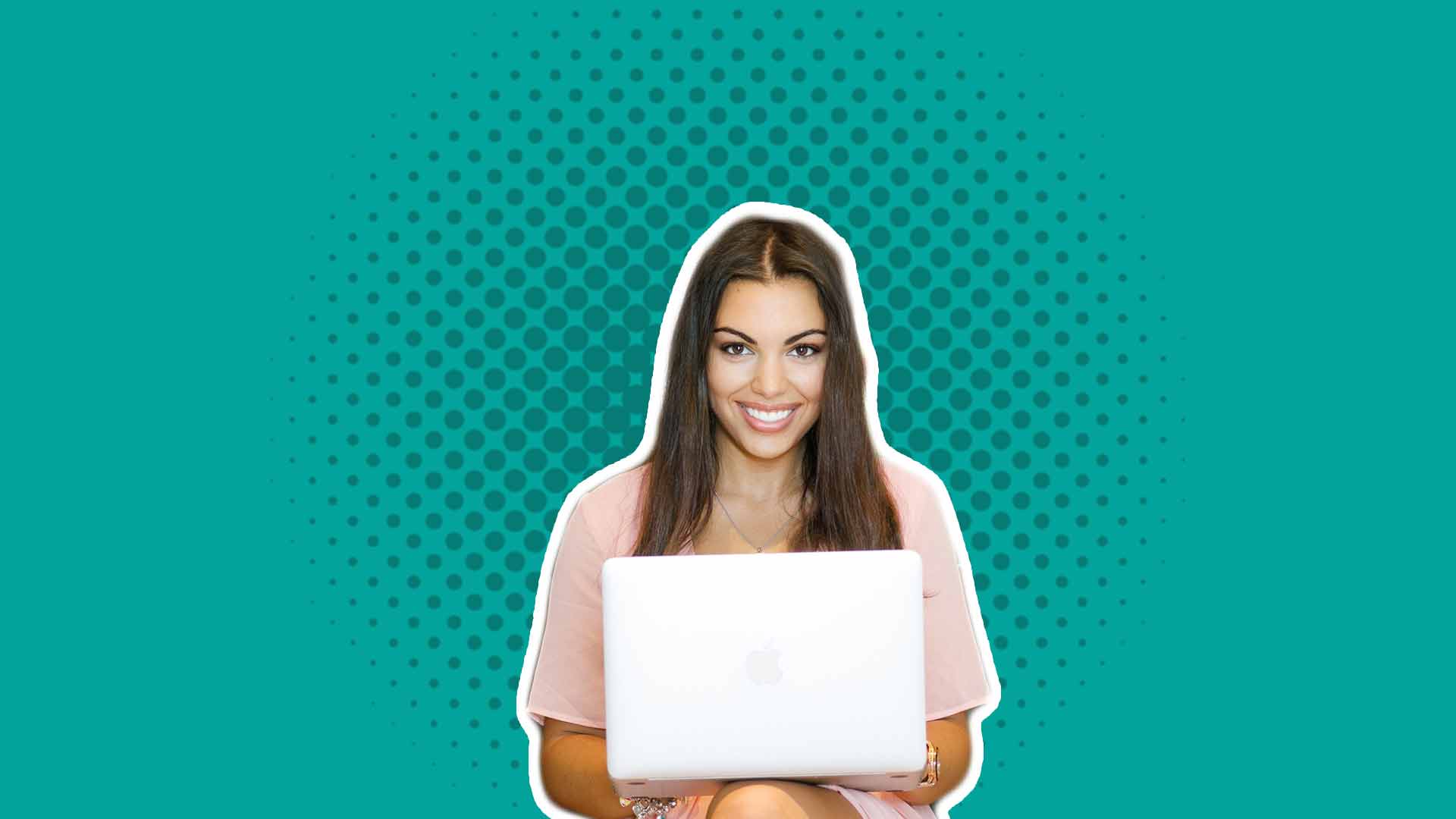 This is a guest post by Michael Krieger, an Acadium mentor and the owner of Prime Marketing Experts.
Many early entrepreneurs are overwhelmed with trying to learn how to grow their businesses online. Starting a new company can be a challenging endeavour, but it comes with many rewards. Many new business owners think "build it and they will come", but successful businesses are the result of many years of hard work and the deployment of an effective digital marketing strategy. Meanwhile, you have limited resources when you start, and you should learn to manage them effectively.
8 Tips for Entrepreneurs Wondering How to Grow Their Businesses Online
As an Acadium mentor and a digital marketing agency owner, I connect with many hopeful entrepreneurs who want to learn more about digital marketing to ensure their new venture will be successful.
Therefore, I have composed a list of my top tips to help out entrepreneurs who are just beginning their journey of growing their businesses.

1. Focus on specializing.
Focus on learning fewer skills very well, rather than becoming a generalist with shallow expertise in many skills.
When you focus on learning fewer skills more deeply, you can become more successful. I suggest learning how to create social media posts that effectively build your audience and brand. To fill in the gaps and create an effective marketing campaign throughout the entire marketing funnel, reach out to the best digital marketing agency to help you with other initiatives, such as creating a new website, managing SEO initiatives, and more. 
2. Don't wait to start marketing.
Prioritize your marketing initiatives accordingly. We recommend advertising on relevant social media platforms and search engines to develop your clientele sooner rather than later.
After all, you have fixed costs to pay to continue to operate your business, and taking other tactics can take more time to develop a good level of business. Once you can accomplish that, focus on driving results through an effective SEO campaign, as it offers the lowest cost of customer acquisition of any marketing strategy.
Additionally, you should implement an email marketing strategy that offers the best cost of acquisition once you have developed a list. 
3. Become your own best salesperson.
Learn how to sell. Sales skills, especially in a B2B focused company, will come in handy as many businesses require that you connect with others. In turn, this is the toughest function to delegate if you think that you will be able to successfully grow your business without having sales skills or experience. 
Learning how to sell will enable you to get tremendously greater mileage from your digital marketing initiatives. You're marketing efforts may bring traffic into your business, but you will have to be the one to convert them much of the time. This is particularly true for agency owners because the nature of their work is based on relationships. So if your business involves relationship building you need to know sales.
If you have never sold anything before, you may want to gain some relevant experience so that you can develop your craft. Knowing how to turn someone into saying "no" to your product or service to a "yes" through uncovering their needs a bit more closely can often be a successful strategy. 
4. Manage your time effectively.
Budget your time. After all, a good part of business success is based on knowing there is only so much time during the day.
Therefore, planning properly is essential to effectively manage your business processes. Here's how you can better manage your time.
Ask yourself what activities you enjoy most, and delegate what you wish to your marketing team. After all, it would do you no good if you overly focused on building your social media accounts at the expense of servicing your current customers.
A good way to ensure you're not spending too much time on one part of your business is to time organize your week using a calendar app or planner. Plan how much time you will spend on each function of your business. This will hold you accountable to make sure things get done and reveal some things that could probably be delegated to your team or an apprentice. 

5. Unlock the power of referrals.
Learn about the power of running a referral program. When you have a referral program, you allow customers to promote your product or service for you in exchange for an incentive. While this is a simple strategy to implement, not many businesses have such a program.
After all, most people trust a personal recommendation from others to do business with others. You can integrate a variety of tools to properly attribute customers who originate from referrals and award them accordingly.

6. Connect with influencers in your industry.
Get an influencer to feature your business. When you get an influencer to feature your business, you are building your brand especially when their community is closely related to the target market of your business. Research complementary influencers thoroughly before reaching out to them and understand the value they can bring to your business. A simple idea is to give tee shirts away to your influencers, and then you can ask them to post a picture of them wearing them on social media. Even after you give them away, they will then usually continue to wear them, which provides free marketing for your company. It's the small things that count. 
7. Run a contest.
When you run a contest in a way that requires your target audience with your brand, you are building virality in spreading the visibility of your business economically. You then can award prizes for your business according to your budget, and your cost of the prizes is then aligned with the wholesale cost of your own product or service rather than the retail cost.
8. Budget your financial resources.
You would not want to overspend in advertising your business such that it affects your business operations, in which issues with paying rent, covering employees' salaries, or procuring more inventory may be an issue. After all, you need to have the right amount of money to advertise to fill your gym to a reasonably good level, or sell the initial amount of inventory that you buy.
Some people will try to build their company only through organic social media, SEO, and word of mouth. While that is a legitimate route to take, you have to consider the opportunity costs of spending more time to scale up your business.
As you can see, composing the right business plan is essential to the viability of your business as it will help you understand the right scale each element of your business process should be. You can then adjust it over time based on the progress of your business growth.
Next Steps
Plan your digital marketing campaigns to start growing your company effectively, and don't forget to ask for help in your marketing campaigns to ensure the success of your business.
One of the best ways to get help in growing your business when you don't have the resources to hire an agency or employee is to bring on a digital marketing apprentice. For three months you can mentor the next generation of marketing talent while leveraging them to help execute your marketing projects. Get help with projects like growing your social media presence, building an automated email campaign, running social media marketing advertisements, and more. 
Learn more about how you can grow your business affordably by becoming a mentor.
Or chat with us now!
---
Michael Krieger is an Acadium mentor and the owner of Prime Marketing Experts, a full-service marketing and technology solution agency that offers customized services that help you more effectively attract, convert, and retain customers.
"We scale our services to help independent consultants, small businesses, or augment an existing enterprise marketing team."
Ryan Carruthers is the Content Marketing Manager at Together Software, a company that builds software to help enterprise companies run effective mentorship programs within their organizations. Ryan was an Acadium apprentice and leveraged his apprenticeship experience to get a job at Together.
Business Growth, Career Prep

What is an SEO landing page & How to Build One? [Step-by-Step Guide]

Learn the ins and outs of SEO landing pages and how to build one with our step-by-step guide. Discover the key elements and best practices for creating a high-performing landing page that drives conversions and improves your search engine rankings.

Introduction to Transactional Emails in Email Marketing

Have you ever heard about transactional emails? Do you know they are different from marketing emails? This article is your complete guide to transactional email definition and best practices to send such emails. We have also shared real-life transactional email examples for better understanding.

Subscribe to our newsletter for digital marketing resources
Become a better marketer with our digital marketing resources and tips shared weekly in your inbox.

Build your marketing career for free or find marketing talent on any budget — fully remote.