What Digital Marketing Apprenticeships Can Do for You: The Playper Experience
Digital marketing apprenticeships may be for entry-level roles. But that doesn't mean they don't make a big impact. Read how Playper leveraged apprenticeships to hit its targets in email marketing, social media, and brand awareness.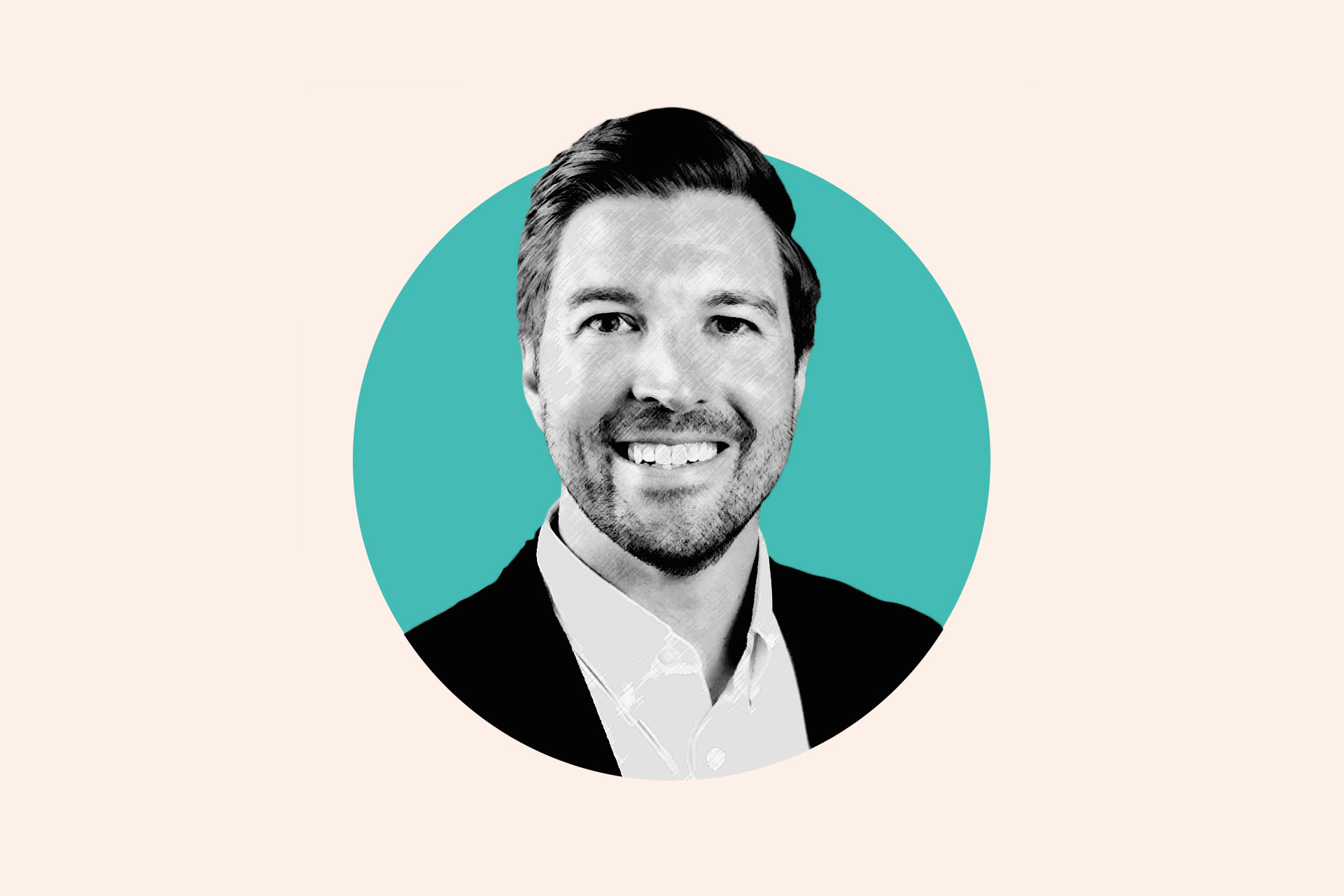 When it comes to digital marketing apprenticeships, seasoned marketers and small business owners have a lot to offer apprentices … but is the opposite true?
Can aspiring digital marketers deliver measurable benefits to their mentors?
Based on the experience of Playper, the answer is: absolutely!
With the help of eager, budding digital marketers, Playper was able to achieve its goals in social media marketing, email marketing, and brand awareness.
Keep reading to find out how they did it.
In the Beginning Was a Startup
Playper is the creator of paper toys that kids build and bring to life through augmented reality. Founded in 2018, like any startup, it needed to reach users and supporters. They knew they needed to carry out marketing to spread the word about their company and products. But they weren't ready to hire a marketing team.
That's when they discovered Acadium and its three-month digital marketing apprenticeships. Given their backgrounds, the founders of Playper knew they had plenty to teach as mentors.
"As seasoned marketers and product developers from big brands like Netflix and Disney, we provided our own apprentices with our own learnings," Webb Knudsen, Playper CEO and co-founder, said.
And so, on the eve of their crowdfunding campaign, Playper created digital marketing apprenticeships with three clear goals:
1. Grow their social media following
2. Increase their email list
3. Improve their brand awareness
5 Digital Marketing Apprenticeships Playper Implemented
To achieve those goals, Playper sought apprentices to help with their digital marketing. Knudsen said:
"We were looking for some avid social media users with marketing experience and an understanding of kids' products," Knudsen said. "At Acadium, we found smart, proactive individuals who are hardworking and hungry to learn and willing to take initiative."
Playper ran five digital marketing apprenticeships on Acadium:
1. Social Media Marketing
The first apprenticeship was for a social media manager. This apprentice was tasked with posting on Playper's Facebook, Twitter, and Instagram accounts. They also responded to comments and messages. And they created art and graphics—an important element since Playper has a strong visual appeal. The social media apprentice also ran contests and quizzes to increase their reach and engage their followers.
2. Outreach and Public Relations
Another apprenticeship was focused on reaching out to influencers and other stakeholders. This apprentice was involved in coming up with a strategy and reaching out to influencers. They managed all the logistics of influencer marketing: from identifying who to connect with, to identifying their deliverables, to working out the best way to incentivize them.
3. Paid Social Media Advertising
Yet another apprentice was focused on paid social media advertising on Instagram, Facebook, and Twitter. "I gave her a budget of a couple of thousand dollars to work with and she did a great job targeting the right people," Knudsen said.
4. YouTube, Snapchat, and TikTok Marketing
A fourth apprentice was devoted to YouTube, Snapchat, and TikTok. This apprentice was involved in planning how Playper would engage the users of those platforms.
5. Blog and Email Marketing
Finally, a fifth apprenticeship concentrated on Playper's blog and email marketing. This apprentice wrote and published blog posts and emails regularly to the company's audience. For this apprenticeship, Playper selected an apprentice with an interest in gaming, of which augmented reality is a key element.
Real-World Results of Playper's Digital Marketing Apprentices
"Our Acadium apprentices helped us accomplish all three of our digital marketing goals," Knudsen concluded. "We had a really productive relationship with our Acadium apprentices."
He further broke down their concrete results like this:
One, when we started out working with Acadium, our social media accounts had just barely been set up, so we barely had any followers. By the time they were done, those had grown to more than 10 times what they previously were.
Number two, our email marketing was a huge success. We started out with about 50 subscribers and by the time the apprentice was done working with us, that had grown to 3,000.
And number three, the apprentices were very helpful in growing our brand awareness online, including getting a number of really great articles written about our product and our brand.
On top of these achievements, there was another benefit to handing off all these digital marketing tasks to apprentices: Playper's executives were able to devote more of their time and energy to higher-value business activities.
"Their help really freed us up to spend more time on other things like product development," Knudsen said.
Based on this, it's clear that Playper accomplished what they hoped to achieve through the Acadium apprenticeships.
It was far from a one-sided relationship, though. Their apprentices learned first-hand from the seasoned founders of Playper and some real hands on marketing experience. As Knudsen put it, "Working at a fast paced and nimble startup, bringing a kid's product to market, we taught and mentored our apprentices along the way and tried to empower them to thrive in their careers and generally make them more employable."
Playper's experience is another demonstration of how mentors and apprentices grow together through the apprenticeship.
Lessons Learned
Other mentors have a lot to learn from Playper when it comes to making the most of apprenticeships. These lessons include:
1. Have clear goals for the apprenticeship.
Begin with the end in mind. Know what you want to achieve with the help of your apprentices. Because Playper had clear goals, they knew exactly what apprenticeships to create, including which digital marketing tasks to assign to them. This also helped them to know what to look for in apprentices. Having clear goals also helped them train and manage their apprentices.
2. Harness the apprentice's strengths.
While apprentices may lack experience, they do bring their own strengths and abilities to the relationship. In the case of Playper, their apprentices' youthfulness was valuable to the company. Their young apprentices have been using various social media platforms for most of their lives. As digital natives, they were familiar and comfortable with using social media, and they knew exactly what gets attention and engagement on social. As a result, Knudsen says, "they helped us find our brand voice and they provided us with valuable market feedback."
3. Provide true learning experiences.
Apprentices learn only if they do real work for you, not meaningless "busy work." For example, Playper gave their apprentices a lot of responsibility, including involving them in coming up with their digital marketing strategies. They even gave their paid ads apprentice a budget to play and learn with. It's a reciprocal relationship: The more trust, training, and resources you give your apprentice, the more enthusiasm, effort, and commitment you'll get from them in return.
Harness the Power of Digital Marketing Apprenticeships
Take the cue from Playper; put digital marketing apprenticeships to work for you and your business. Get some digital marketing tasks off your plate and over to an apprentice who's eager to learn from you and get real-world experience. Like Playper, you'll find the experience rewarding for both you and your apprentice.
Lexi Rodrigo is the former Content Manager at Acadium. As a marketing and communications professional and course creator, she helps remarkable brands get seen, heard, and known. She has been a digital marketer and copywriter since 2008. She's also the co-author of "Blog Post Ideas: 21 Proven Ways to Create Compelling Content and Kiss Writer's Block Goodbye." When she's not reading or writing, Lexi bakes bread, grows food, and takes long walks. Connect with Lexi on LinkedIn.
Business Growth, Career Prep

What is an SEO landing page & How to Build One? [Step-by-Step Guide]

Learn the ins and outs of SEO landing pages and how to build one with our step-by-step guide. Discover the key elements and best practices for creating a high-performing landing page that drives conversions and improves your search engine rankings.

Introduction to Transactional Emails in Email Marketing

Have you ever heard about transactional emails? Do you know they are different from marketing emails? This article is your complete guide to transactional email definition and best practices to send such emails. We have also shared real-life transactional email examples for better understanding.

Subscribe to our newsletter for digital marketing resources
Become a better marketer with our digital marketing resources and tips shared weekly in your inbox.

Build your marketing career for free or find marketing talent on any budget — fully remote.