Build Work Experience to Get Job Ready after College
Find out how to launch your digital marketing career by leveraging online resources, certifications, and real-world work experience opportunities.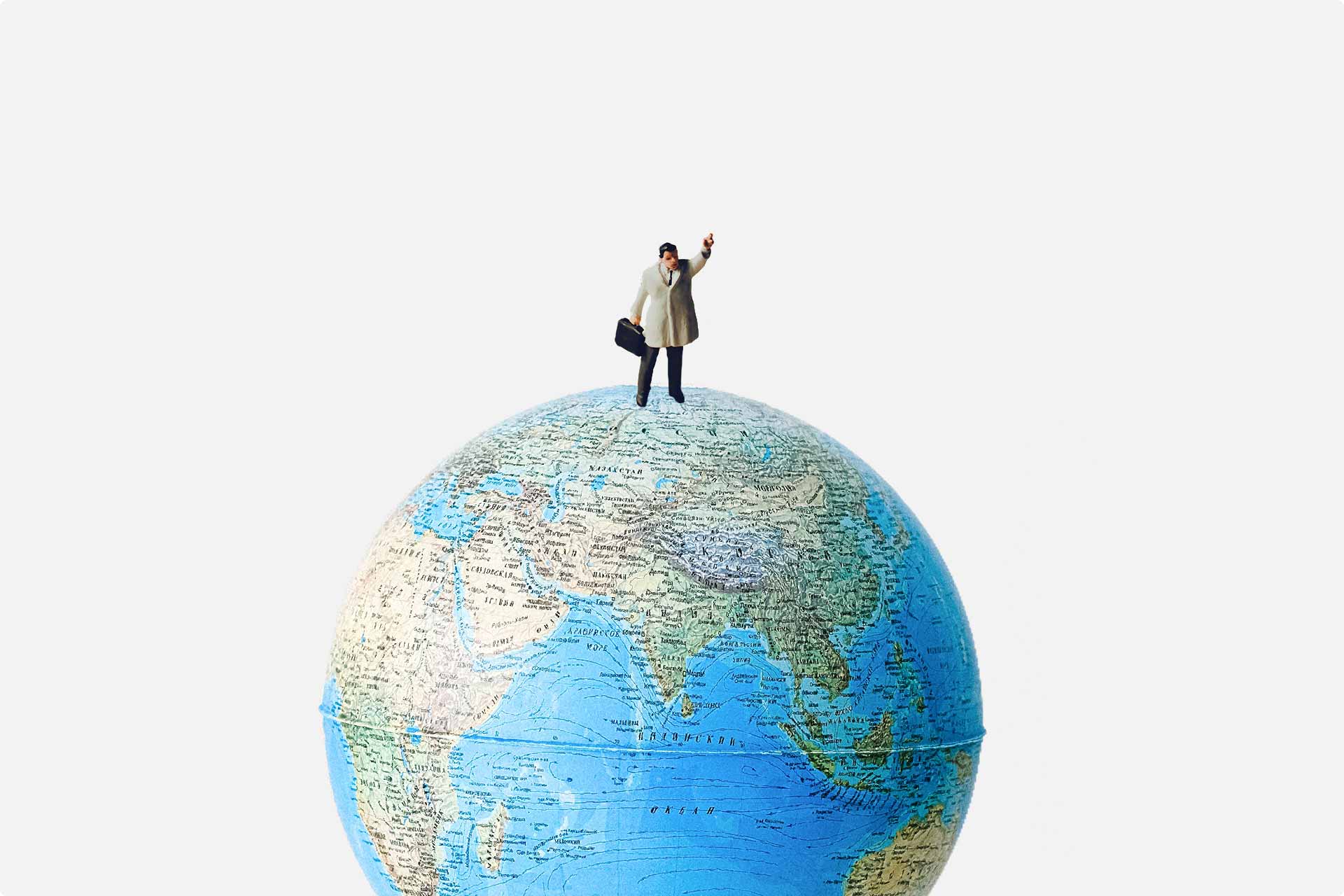 You've thought long and hard about the career path you want to take, enrolled in courses, made a vision board for your dream job, so now what? Representing your strengths to potential employers can be overwhelming, especially if you're a student or recent graduate. Leveraging online resources, certifications, and work experience opportunities can help when launching your career.
Gain Relevant Work Experience
Having relevant work experience on your resume is critical to landing your first job. There are plenty of ways to build work experience into your resume without breaking the bank or wasting valuable time.
Free Online Certifications
Google Ads & Analytics Academy

certifications are beneficial to add to your resume and LinkedIn profile for any avenue of marketing you choose to pursue.

Hubspot

Academy offers a broad array of marketing training and Hubspot badges look great on a LinkedIn profile.

Acadium

offers certifications and a letter of recommendation after only three months of working with a mentor along.
Apprenticeships and Internships
Learning is one thing, but applying your knowledge in a professional setting is a great way to explore career paths and build your skills. The job market is competitive for recent graduates, and having practical work experience is a great way to set yourself apart.
I graduated college with a B.S. in marketing and international business and had the opportunity to complete three internships before graduating. During these digital marketing internships, I wanted to try as many variations of marketing as I could until I found the best fit.
My first internship was in business-to-business sales promoting safety publications for high-risk jobs. While I gained many valuable skills during the internship, I quickly learned that sales wasn't the right fit for me. Next, I had the opportunity to work as an events and promotions intern with the Reading Fightin' Phils baseball team. It was a great experience, but again, not the perfect fit. I knew I wanted to work in the digital space so I focused my search on digital experience and quickly found Acadium. The apprenticeship program at Acadium was exactly what I was looking for and gave me all the tools I needed to pursue the career I wanted.
Work Experience through Acadium Apprenticeships 
Becoming an Acadium Apprentice gave me access to:
Free online courses

One-on-one mentorship

Real-life work experience

A digital portfolio of my work to show potential employers

Networking opportunities & industry connections
Acadium allowed me to choose the aspects of digital marketing I wanted to focus on and begin my search for an apprenticeship that aligned with those interests. I had a lot on my plate as a full-time student-athlete, but apprenticeships only ask for 5-10 hours of your week. Once I interviewed with a few mentors and agreed on an apprenticeship with a start-up company based in Chicago, I was able to begin planning and implementing various tasks that met the company's needs. For this apprenticeship specifically, that included:
Creating and posting content daily on the company's Instagram feed, Instagram stories, Facebook groups, Twitter, and Reddit.

Producing long-form blog content for the company website.

Researching trending topics, target demographics, and industry trends to maximize conversions.
Having assets to add to a resume such as recommendations, certificates, and portfolios can put you ahead of the competition.
Build a Strong Resume, Portfolio, and LinkedIn Profile
Resume
A well-written resume can be the key to getting your foot in the door at your dream job. When drafting your resume, I suggest studying examples of resumes from people within your industry for inspiration and best practices. Here are three tips for writing your resume:
Keep it Simple. Employers don't have much time to review your resume, so readability is key. Resumes should be no more than one page long with a professional font and formatting.
Make it brief.

Including only the most up-to-date and relevant information means employers are able to consume more information about you, and more quickly understand your fitness for the role.



Include metrics

. Employers look for measurable success. Numbers allow them to better understand the value you can bring to the position. For example, someone working in social media might add "Improved social media engagement rate by 35% in 2020".
Showcase Your Work Experience on Your LinkedIn Profile
Building a great LinkedIn profile can increase the chances of being discovered by various companies looking to hire based on your skills and experience.
Let your profile do the work for you

. Employers will contact you if they think you will be a good fit for their organization and

87% of recruiters

find LinkedIn to be the most effective when vetting candidates during the hiring process.

Keep up-to-date on job openings.

With a LinkedIn account, you will be able to keep an eye out for different job opportunities from employers that might interest you. 

Build trust and credibility.

A strong LinkedIn profile will help you stand out as a potential employee. When a recruiter contacts you, you can be sure that they've looked at your profile. 
Digital Portfolio
Creating an online portfolio showcases your talents far beyond what can be included on a resume. Creating a portfolio allows you to share your work with the potential employers you'd like to work for. So whether you're an entrepreneur, freelancer, or social media marketer – displaying your best work in a professional format will enhance your visibility and online presence. 
WIX and WordPress are free website building tools that are useful for creating a digital portfolio to showcase any of your work. With easy-to-use templates and formatting tools, these websites are an great choice for building your portfolio. Having a strong digital portfolio will allow you to: 
Showcase your work.

Make a strong first impression with employers and clients.

Enhance your online presence.
Networking
A professional network can connect you with the right kind of people in your field. In a digital world, networking can be done through LinkedIn connections and mentors, and building your network early will pay off down the line. Think of your network as an emergency fund that you can access whenever you have to. Your connections can introduce you to people from companies you might want to work for.
Thanks for reading! We hope this helps.
Top Marketing Webinars for Digital Marketers in 2023

By attending these webinars, you will have the opportunity to learn from industry leaders, gain insider knowledge, and stay ahead of the competition.

9 Types of Digital Marketing to Choose From in 2023

Digital marketing is a dynamic field that offers diverse career opportunities. From search engine optimization to social media marketing, there are many specializations to explore. Whether you're just starting out or looking to switch careers, this guide will help you find your ideal digital marketing niche.

Subscribe to our newsletter for digital marketing resources
Become a better marketer with our digital marketing resources and tips shared weekly in your inbox.

Build your marketing career for free or find marketing talent on any budget — fully remote.