Great Tools for Freelancers
Freelancers need a variety of tools and gear to deliver the best results. But finding the best programs or equipment is time-consuming. So we've compiled lists of tools for freelancers to help you out! Plus, we've included a platform that can help eliminate the most time-consuming part of freelancing: finding clients.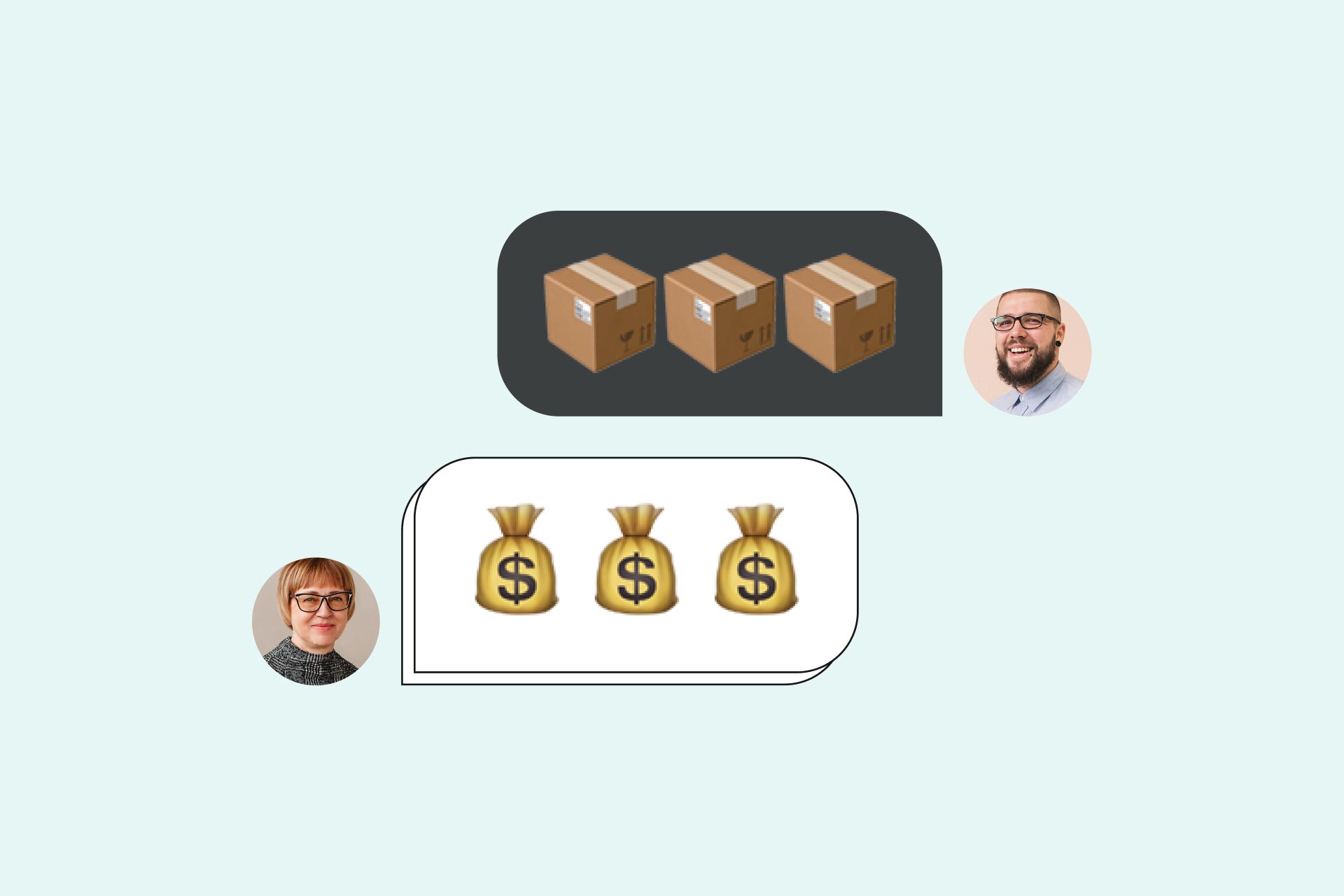 You know what they say: Having the right tools is half the game. The same is true with tools for freelancers. But with new apps coming out every day, finding the best ones for your freelancing work can take up a ton of your valuable time. Not to mention your budget. That's why we compiled lists of tools vetted by other freelancers and remote professionals that you can use anywhere.
Before diving into our lists of freelancing tools, check out the Acadium freelancing marketplace. Once you're accepted, you only have to wait for us to match you with clients who want your services and are willing to pay your fees. We remove the stress of finding clients. And that leaves you with time and energy to work your craft instead, whether it's writing, making videos, or other digital marketing tasks.
Get Matched with Clients
Start getting paid
Skip the tension of waiting for clients. Get matched with vetted clients who will pay the rates you set through Acadium. That way, you can focus on doing what you love, whether it's writing, coding, or graphic design, among others.
In this post, we'll cover:
Which software is best for freelancing?
What are tools for freelancers?
Which platform is best for freelancers?
But first, let's define the terms we'll use per section.
"Software" for freelancers means any program, application, or web-accessible service. You'll find them sorted according to their function, e.g., marketing, project management, accounting, etc.
"Tools" for freelancers refers to hardware. You'll also find ease-of-access gear for persons with disabilities.
"Platforms" concerns gig portals or websites that connect freelancers with clients or projects. We'll mark which ones are friendly to beginners or experienced freelancers as well.
"Man is a tool-using animal. Without tools he is nothing, with tools he is all."

– Thomas Carlyle
Which software is best for freelancing?
You need an array of software to complete your projects anywhere you go. To account for your remote lifestyle, we've chosen mainly web-based and free services you can access on most computers, smartphones, or tablets. Some of these also have downloadable versions you can access offline. What's more, we've categorized them into sections for easy navigation.
Marketing and self-promotion
The following tools will help you promote your services by showcasing samples of your work on an online portfolio or personal website.
Clippings.me
Your writing portfolio can find a home here. Clippings.me focuses its free services on journalists, bloggers, and writers who want to share their work without learning any kind of coding. Additionally, it supports outbound links and images, helps writers find the perfect layout for their work, and is SEO-friendly.
Behance
Behance is a social media platform created to "showcase and discover creative work". Thus, a majority of portfolios on this site fall under graphic design, architecture, illustration, photography, UI/UX, product design, and game design, among others
SquareSpace
Squarespace is a paid option that starts at $12 per month if you purchase the annual personal plan. This service is advertised as an "all-in-one platform" with an expansive website builder and plenty of online store templates. In other words, freelancers can create an independent website on this platform to show off their portfolio, list their services, or sell their products and services.
Yoast
You need to improve your WordPress blog's SEO if you want search engines to bring it up. The Yoast WordPress plugin evaluates your site's on-page SEO and gives recommendations to improve it. Yoast also has the Flesch-Kincaid reading ease test, which means you can boost your content's readability and SEO at the same time.
Communication
The following tools are for communicating with potential clients, current clients, and other contractors.
Slack
A popular office tool, Slack has a free and paid version. And not only is it popular for its simplicity and capability for external collaboration, but it's also preferred for its tight security and compliance features. The free version stores 10,000 of your team's most recent messages, allows 10 apps and integrations, and gives you up to 5GB of files per workspace.
Microsoft Teams
Microsoft Teams is another user-friendly and open workspace for remote workers. It's free and integrates with Microsoft products like OneNote and Office; hence, you can access your apps on the Teams interface. You can also use it to chat and set up video calls with your clients and team.
Zoom
This popular video conferencing app needs no introduction. Zoom is known for its ease of use, scalability, and support of large audiences. You don't need to maintain a workspace either, as you can produce one-time links for meetings.
RocketChat
What if you want an option that's more open about how it secures data? If so, you'll want to try Rocket.Chat. As it's open-source, users can learn how their data is secured through Rocket.Chat's end-to-end encryption of messages and calls. It has a robust free version that can host 1,000 users, possess an unlimited message history, customizable user permissions, and allows guest users.
Collaboration and project management
Once you have paying clients, you'll want to manage several projects at the same time, without dropping any of them. It's also helpful to collaborate with clients on ongoing work. These tools can help you do just that.
Asana
Your can use Asana to track, organize, and manage your work. And you can do so with boards, Gantt charts, and personal task lists that can be commented on. Share specific projects with clients, so they'll always know how their projects are moving along. Designated collaborators can receive alerts on changes to projects, and can also help prioritize tasks with its user experience-optimized interface.
Trello
You might like a more visual way of arranging your work. In that case, Trello will appeal to you with its flexible, Kanban board-style interface. You can divide tasks into cards and break them down further into smaller tasks. Its responsive design and notification system are also superb, and makes it suitable for on-the-go freelancers.
Time trackers
Aside from your output, time trackers help you produce proof of your work. And come tax season, possessing records may also help!
Toggl
Need an easy way to track your work hours and a seamless way to compile this data? Toggl can help! You can add tags and label each time log to sort them per task, project, and client. You can also export your records with ease, and in multiple formats, with breakdowns of hours and other relevant information.
TimeCamp
Feature-rich and free, TimeCamp works for individual freelancers and teams. TimeCamp can be integrated to Trello if you're using that platform too. And when you're labeling your time, you can note the applications and files you used or produced in your tasks.
Invoicing and payment
We all work for our fees, so you have to ensure your method of invoicing and payment is secure. Check your current provider and these options for a better way securing your finances.
PayPal
Easily the most recognizable online payment system, Paypal is supported in multiple countries by large companies and small merchants. You can use it to invoice and receive payments from clients seamlessly. But if you need to do accounting, you have to download data off your transaction history.
Payoneer
An alternative to Paypal is Payoneer. The site prides itself on its online money transfer, digital payment services, and business capital services. But be alert, as Payoneer deducts a fee from your account if you don't make a transaction within 12 months.
Accounting, bookkeeping, and taxes
An important part of freelancing is keeping your financial records healthy. If you have a proper record, you reduce the number of administrative matters you have to sort, so you can focus on what you do best instead.
TaxSlayer
Your tax season doesn't have to be a nightmare. Prepare your tax returns online through TaxSlayer from a computer or mobile device. TaxSlayer offers free tax filing online if you're single or filing jointly with your spouse, with no dependents claimed, choose standard deduction, and if your taxable income is less than $100,000.
Wave
Wave works best for sole proprietors and small businesses. You don't even need a lot of training to use it. On the contrary, you can go through their FAQ or look around their free features to track your income and expenses and export accounting reports. You can even connect your account to your bank and credit card and monitor your transactions.
Software for writers and editors
Writers and everyone who works in text-heavy fields need more than the standard word processor, such as:
Grammarly and Hemingway
You may think your grammar's perfect, but it can always be improved. Grammarly and Hemingway both correct common and complex grammar mistakes, but offer slightly different extras.
Grammarly accounts for your audience, formality, type of content, tone, and intent when offering suggestions. Meanwhile, Hemingway can be used offline and offers useful color-coded suggestions on readability, adverb use, passive voice, and sentence complexity.
Google Workspace
You need a quick way to share and present files to your clients? Google Workspace is completely web-based and ready-to-use anywhere in the world. You can even download files for offline work, and modify permissions to allow clients to leave comments on your deliverables.
LibreOffice
LibreOffice is a free, open-source office suite. It has a word processor, spreadsheets, slideshow/presentation maker, vector graphics composer, formula editor, and database builder. Every program in its suite supports all popular file types, so you can easily work with any file clients send you.
WebFX Flesch-Kincaid Readability Test Tool
Your content must be readable to your target audience. For that reason, you'll find the WebFX Flesch-Kincaid Readability Test Tool useful. This tool uses the Flesch-Kincaid reading ease test to assess your content's reading level. Readable content is easier to work with, and if you're gunning for SEO viability, eases the path to ranking on search results.
Software for graphic artists, photographers, video editors, and other visual fields
The following tools are for freelancers who work with images, visuals, and video.
Canva
Canva makes your design tasks easier by offering a design and publishing tool accessible anywhere. For example, you can make graphics, posters, presentations, templates, and other visual content, such as mock-ups or even finished products. You can do all that, plus photo editing and layout, on their free-to-use website. A premium subscription unlocks even more features, such as automatic resizing for different social platforms and more.
Photopea
You might need to edit a file quickly, but have no editing tool on hand or are experiencing hardware problems. Luckily, Photopea can help you out. This completely free and online program has the functionality of Adobe Photoshop, Illustrator, InDesign, XD, GIMP, Sketch, and CorelDRAW. It also supports files from those programs and can export into multiple file types.
InVision
InVision is a prototyping tool specific to digital product design and development. You can use this platform to create interactive mock-ups that you can easily share with clients and collaborators. And if your team has mismatched experience and devices, you can still collaborate, thanks to InVision's slick workflow and cross-platform capabilities.
Colorcinch
A simple tool that anyone can use, Colorcinch is a browser-based application with robust free and premium features. Formerly known as Cartoonize, this handy photo editor has all the essential tools photo editors need to customize their artwork. What's more, they have AI-powered effects and overlays to instantly change their work's looks. And with over 2.5 million hi-res stock photos and 50,000 hand-picked vectors, this powerful creative platform has everything for photographers and designers.
What are tools for freelancers?
And now, let's go over equipment and gadgets you need as a freelancer.
Tools every freelancer needs
No matter what specialty is, you need the following to get clients and complete projects.
Stable internet connection
A stable internet connection connects you to your clients, essential tools and services, and resources to deliver on your projects. In other words, it's impossible to get anything done without a Wi-Fi or Ethernet connection. Don't hesitate to invest in a reliable internet service provider.
When choosing a reliable ISP, consider the following:
Their performance in your location
The type of connection they have (e.g., fiber optic, copper, etc.)
The real download/upload speed and latency of packages
Fair use policy
Contract flexibility and details like hidden costs
Computing device: Laptop, desktop, smartphone
Your main hardware depends on your needs and level of comfort. If you're a writer, you may find working on a laptop easier. If you're a social media manager, you need a fairly new smartphone to use the mobile-only features of social media apps. And if you're a video editor, you need a beefy desktop unit to render videos.
Decide what kind of hardware you need and which operating system to use.
Battery pack or power bank
You never know when your power will fluctuate. A rechargeable battery pack or power bank ensures your devices have power anytime. Not only that, you'll have emergency power in case of emergencies.
USB camera
You'll want to look your best during video conferences, and the built-in webcam on your computer may not cut it. That's why it's a good idea to invest in a USB webcam. Luckily for remote workers, USB cameras are progressively getting cheaper. You can pick up a decent webcam for as low as $20. High-definition (1080p) quality is within reach if you shell out a few more dollars.
USB mic and earphones or headphones
As with USB cameras, you'll want a decent pair of microphones and earphones to pair with it. A plain pair of earphones usually comes with a mic, and if your desktop or laptop allows it, you can connect Bluetooth headphones and earbuds as well. If you want to invest in it, standalone USB condenser microphones and headphones can go as low as $50.
Virtual private network (VPN)
A VPN hides your online activity. Whether at home or on the go, you can protect your data and devices from security threats by using a VPN. You can also access information on sites blocked due to your location. Finally, if you're working on a project with a client that requires logging on to their personal servers, a VPN is a must to prevent data breaches.
Adequate working space
When working from home, it's easy to blur the lines between your personal and working time. Having a separate, physical workspace from daily spaces helps you focus on work. Your workspace can also house sensitive work equipment or files that only you should have access to.
Equipment for people in visual fields
Freelance artists, graphic designers, and others who work with visual media need specific tools to complete client projects:
Drawing tablet
Graphic designers, artists, architects, 3D modelers, and the like need drawing tablets to do their craft. You select your tablet according to your budget and what helps you produce better works. Pen tablets are the most traditional of tablets, but more artists are shifting to monitor tablets, tablet PCs, and iPads for their display and extra functions.
External hard drives and SSDs
You'll want external hard drives and SSDs if you work in a field that uses a lot of data or data that needs storage in non-internet-capable devices. Without a doubt, your first options for big data are solid-state drives or hard disk drives. Solid-state drives use flash memory to write data faster and more securely. Hard disk drives are proven technology, less expensive than SSDs, and have more storage space.
Studio camera
You need a good quality camera if you work in visual-heavy fields. Compact digital and point-and-shoot cameras work best for beginners, reporters, fashion designers, and other professionals who need a quick but good snap. Photographers and videographers invest in DSLR and Digital Cine, among other specialized types, for top-grade work.
Gear for people with disabilities
The expansion of remote work enabled people with disabilities to work more comfortably at home. Still, some need workplace accessories to help them work longer, or at all, like these tools:
Keyboard and mouse alternatives
You may need keyboard and mouse alternatives if you have physical, sensory, or cognitive challenges that make operating these devices difficult.
A device you'll find helpful is an ergonomic keyboard. These boards are designed to mimic the natural position of hands and wrists to reduce strain and discomfort. Or you might need smaller keyboards or boards with larger or highly-visible keys. Some may need specialist keyboards, such as head/mouth stick keyboards, chording keyboards, or braille displays.
You also have a wealth of choices for computer mice. Vertical mice mimic a "handshake" position to transfer strain onto your shoulders. Trackball mice allow you to move the cursor with as little wrist movement as possible. Similarly, bar mice lets you keep your hands on the keyboard as it's positioned and operated by your thumbs.
Screen reader
Blind and visually impaired people use screen readers to help them access computers and the internet. As screen readers are required for these users to operate these systems, Windows and Apple ship their OS with built-in screen readers. For Windows, it's Narrator, while Apple products use VoiceOver.
If you need more functionality, several free options are available. James Teh, a blind software engineering graduate, created NVDA or NonVisual Desktop Access (NVDA) for Windows. And if you're a Linux user, you can opt for Orca or BRLTTY, a program that works with refreshable braille displays. There's also WebAnywhere, a web-based screen reader that doesn't require any software installed.
Speech-to-text app
Speech-to-text applications help people with ADHD, processing-related disabilities, or working memory deficits put their thoughts into text. As with screen readers, most operating software ships with free options. Windows has Dictate and Apple has Dictation.
Your other free options include Google Docs' "voice typing" feature, Converse Smartly, and Speechnotes.
Desk mount stand or laptop desk
You may experience discomfort if your laptop or keyboard is not correctly positioned, or if you sit at your desk for too long. If so, desk mount stands and laptop desks are the right workspace accessories for you.
Desk mount stands fit laptops, keyboards, and monitors and can be adjusted vertically or tilted back and forth. Laptop desks work similarly can be attached to couches, beds, and other implements. And you can DIY these items by using old boxes and flat items such as trays to adjust your keyboard or laptop to a comfortable position.
Which platform is best for freelancers?
Promote your services, connect with clients, and get paid on these freelance platforms.
Open to beginners and experienced freelancers
You may want to start with platforms that welcome applicants with little to no experience. These platforms allow free sign ups and either allow you to sell your services or bid on projects immediately.
Fiverr
Fiverr is a freelance platform for small gigs. After signing up for free, you can start selling your services immediately. Your prices can start at $5—hence the name—and your services can range from making email templates, quick articles, photo touch-ups, and more.
Guru
Guru helps sign-ups create their profile, which is a plus for new freelancers. You're given only 10 bids to place on projects under finance, marketing, engineering, and other common fields. Potential clients can contact you easily if you make the cut.
Portals for experienced freelancers and professionals shifting careers
Once you've got references and a healthy portfolio, you can try other platforms where your experience matters. And one of them is Acadium's own freelance platform.
Acadium's freelance marketplace
If you're an experienced marketing freelancer, you can apply to Acadium's freelancing marketplace. You're matched with clients who want your skill sets and are happy to pay the rates you set when you sign up. This saves you a ton of time and effort you'd normally need to spend to find clients. This means you can focus on serving clients. And as Acadium only takes 10% on payments from client to freelancer, your bottom line is protected.
It should also be noted that a lot of businesses on the Acadium marketplace are looking for help in social media, social media marketing, PR, graphic design, content creation, video production, and web design. Experts in WordPress, Canva, LinkedIn, and Tiktok are likewise in-demand.
Toptal
You're a shoe-in for Toptal if you work in tech and have a resume that can get past their 3% acceptance rate. In addition, Toptal markets itself as an exclusive network for software developers, designers, finance experts, product managers, and project managers. You're also hand-matched and vetted for clients when you get in their system.
Upwork
You'll succeed in this platform if you have the experience to compete. Employers on Upwork tend to notice people with meaty resumes or good ratings on their profiles. And if you're signing up, bid on projects carefully: some users report getting their accounts banned for sending out applications en masse without replies from clients.
We Work Remotely
We Work Remotely claims to be "the largest remote work community in the world." Their range is revealed by the number of categories for projects on their site. Some of these include programming, design, devops and sysadmin, management and finance, and customer support.
The most important tool of all: The right mindset
"You can have all the tools in the world but if you don't genuinely believe in yourself, it's useless."

– Ken Jeong
These tools will help improve your productivity and effectiveness. However, you still need the right mindset and outlook to succeed in freelancing. And what that means is continually working to improve your skill sets, learning new things, and growing your career to have a steady, high-paying client base.
You also need to consider the pro's and con's of working for yourself, and what you need to prepare for during and after every project. In short, the right mindset is having self-awareness and placing an emphasis on growth.
And, of course, you need to build a steady client flow. If you'd rather focus on doing the work than hustling to get clients, then apply now to freelance with Acadium.
Five years in journalism, two in proofreading, and eight in freelance ghostwriting. Creating content that's entertaining, informative, and actionable shapes my writing. When not scrutinizing my copy, I'm likely watching hockey.
Top Marketing Webinars for Digital Marketers in 2023

By attending these webinars, you will have the opportunity to learn from industry leaders, gain insider knowledge, and stay ahead of the competition.

9 Types of Digital Marketing to Choose From in 2023

Digital marketing is a dynamic field that offers diverse career opportunities. From search engine optimization to social media marketing, there are many specializations to explore. Whether you're just starting out or looking to switch careers, this guide will help you find your ideal digital marketing niche.

Subscribe to our newsletter for digital marketing resources
Become a better marketer with our digital marketing resources and tips shared weekly in your inbox.

Build your marketing career for free or find marketing talent on any budget — fully remote.