Work Readiness and You: Why You Need It, and How to Improve It
Wondering how to get a foot in the door to your dream jobs or projects? Take a look at your work readiness! Read what work readiness skills will help you find—and keep—jobs and clients here.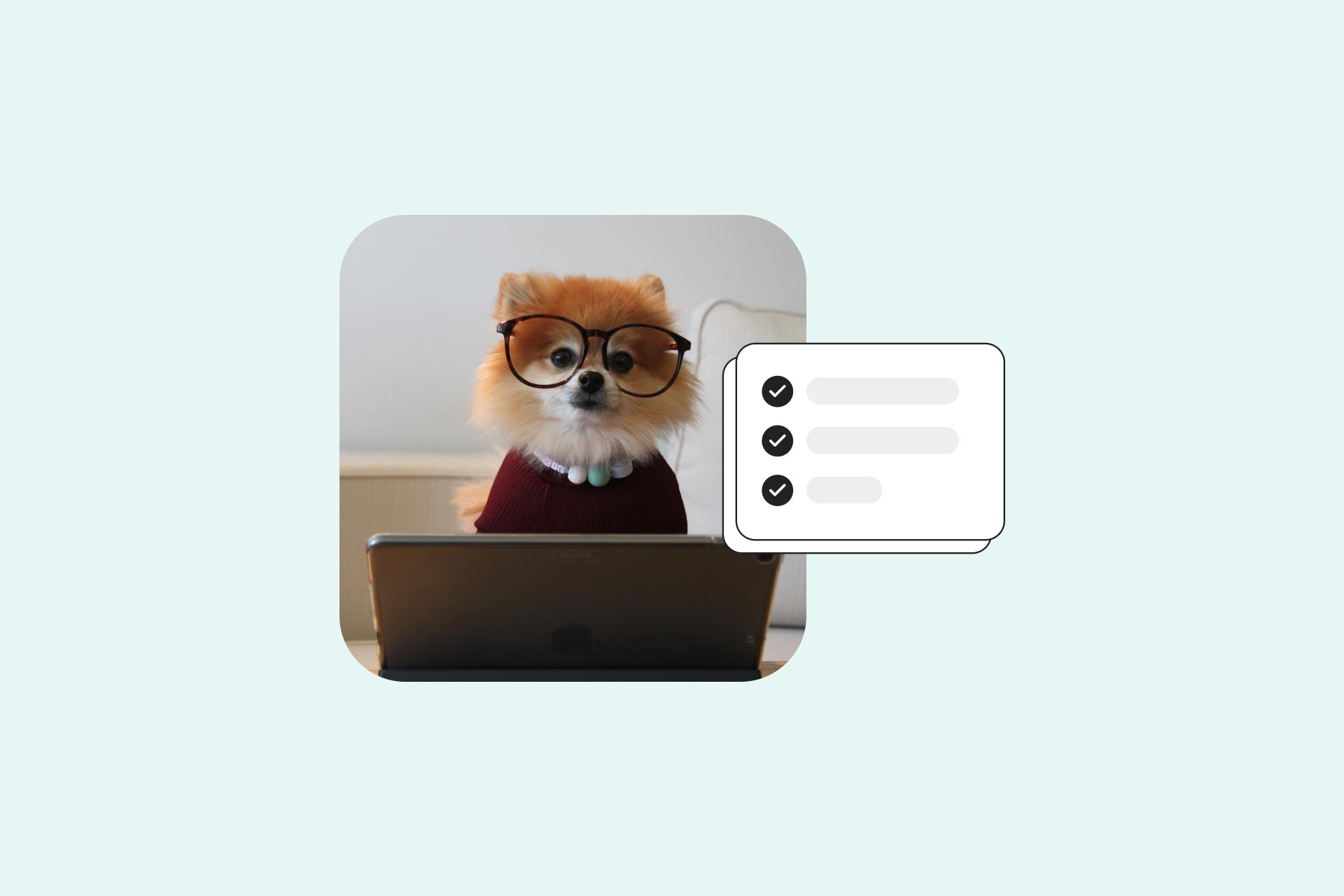 Work readiness is a hidden, yet important, factor in securing clients or jobs. In a nutshell, work readiness measures your preparedness to qualify for a job opening or project. You're "work-ready" if you have technical and soft skills—with an emphasis on the latter—to perform tasks and work with others in your role.
So how exactly can you develop these foundational skills to qualify for the work you want to do? Sign up for an Acadium apprenticeship to develop your work readiness skills. You'll work with a mentor and develop your skills by accomplishing real-world tasks. What's more, you'll have access to the tools your mentors have, so you can improve your proficiencies in industry-standard software.
Acadium Apprenticeships
Build your work readiness
Improve your job readiness with a three-month apprenticeship. Gain work experience and skills to get your foot in the door. 100% remote and always free.
Your job readiness is essential for fostering a career path. Hence, you need to learn as much as you can about it.
Start by reading this blog! You'll find out more about work readiness, why it's crucial to land jobs, and what skills will help you become more job ready. Moreover, you'll learn the best ways to acquire these skills.
To start off, let's answer these vital questions:
What is work readiness and why is it important?
What work readiness traits will I need to be successful in my career?
How can I build my work readiness skills?
You know what work readiness means in broad terms from the intro. Let's define it more concretely, and figure out why it's crucial for your career.
What is work readiness and why is it important?
Work readiness involves your preparation to enter the workforce, or pivot to another career.
You are work ready if you have the skills to: firstly, carry out work tasks; and secondly, do these independently and dependably. Think of it this way: You can code in Java, SQL, and C++. But can you complete projects in a consistent schedule, within the budget, and keep your teammates or clients updated?
Of course, you'll have different criteria depending on your stage in life. The list of job ready career skills for new graduates is different from people with work experience. And if you don't have a degree, your workplace readiness needs are also distinct.
New graduates, people with no degrees, and experienced professionals need to assess their work readiness.
You may have a degree, but does that mean you're ready to enter the workforce?
New graduates and people with no degrees both need to prove that they're job ready. That means having practical experience to deal with the day-to-day challenges of employment.
Remember the example of the coder? You need to match up to job or project requirements. You also need to show that you can handle everything around your work. As you read on, you'll learn the skills nvolved in this whole process.
Experienced professionals will likewise benefit from improving their work readiness. You'll find that a lot of skills that new job seekers need are applicable to you, too! Like new school leavers, you'll need to cultivate a positive mindset, and be proactive about acquiring skills.
Unlike new graduates, however, you'll also have to think about why you're changing careers. Finding out your "why" can help narrow down what you want out of your new career. You can create a game plan easier, and figure out which of your skills apply to your new role.
What work readiness skills will I need to be successful in my career?
You need to cultivate a lot of skills to get work-ready.
But one thing to keep in mind is no one starts as a purple squirrel. You're a purple squirrel if you have the precise education, training, and qualifications sought for a role. And by definition, it's almost impossible to find a candidate that fits that mold!
That's why instead of wasting their time, HR recruiters and clients look for candidates who fill the primary needs of their roles and are switched on, or ready to be engaged, for work. So what do you need to do to catch their attention?
You need to hone your technical and soft skills—or as Harvard Business Review puts it, your timely and timeless skills. Your technical skills are "timely", meaning it's knowledge that will change or grow as time moves on. For example, graphic designers need to keep up with updates to their design software. That keeps their skills relevant and timely for the current job market.
Soft skills, on the other hand, are part of "timeless" knowledge that will always be valuable. You can also call these abilities transferable skills. They're not only used in every job, but are needed to land those positions in the first place. And if you're a freelancer, you'll need these to acquire clients.
Let's break these proficiencies down, starting with technical skills.
Technical skills
As you can imagine, technical skills involve the hard skills needed for each job. If you work in infosec, that means certification in cybersecurity. Similarly, you'll need to show that you're a proficient video content creator if you're handling social media marketing, like this guy:
You can scroll down to find out how to acquire these skills. But before you do so, you have to learn about soft skills.
Soft skills
You may notice, if you've looked through other sources, that soft skills are emphasized in work readiness modules. There's a reason for that!
As mentioned, soft or timeless skills are used in every industry, and every stage of the job process. Talking to recruiters, looking around job boards or speaking to acquaintances for opportunities, negotiating contracts—you may not know it, but you're exercising your soft skills.
Your primary soft skills are:
Interpersonal or social skills
You need to communicate effectively to accomplish anything. Whether you're talking to recruiters, teammates, or leaders, you need to build good relationships for a long and good career. This also affects your personal life!
As an individual, you need to develop your sense of empathy, conflict resolution, teamwork, and negotiation. You can assert your opinions eloquently, and with respect to others, and understand their side. Effective communication is also a part of:
Critical thinking or problem solving
You don't have all the information you need to make a sound decision 100% of the time. Listening to and acquiring data from others, then interpreting it to solve problems, are all critical skills. Your ability to think logically, but with an emphatic eye for everyone involved in difficult situations, is a valuable soft skill.
Independent living skills
How you live, and how much you know about living individually, affect your ability to work. You can't show up to work with poor hygiene, nor can you hold on to work if you don't know how to manage your workload. Take time to learn basic time, money, and project management skills, along with some practical life basics.
Job searching and keeping skills
You need to learn how to find and keep jobs. Freelancers need to learn how to find and keep their clients too! Finding and keeping jobs or projects means being diligent, responsible, and capable of meeting expectations.
Career management
Your career needs structured planning, so you can remain on track for your goals. Goal setting by itself is an ability, and so is creating action plans to achieve those objectives. Communication, decision-making, and research are also key components of successful career management.
Networking is also part of developing your career. You need to network to find mentorship, feedback, resources, and work opportunities.
You can find other ways to network for work. For instance, Acadium Plus cuts out the painful application process by introducing you directly to hiring managers. You're matched with leading agencies and startups interested in your skills.
If you want to look for your own sources, you'll also have access to templates for outreach. You can also take part in group coaching sessions to practice your networking skills. Finally, you can improve your chances of a callback with a guidebook of proven questions to ask hiring managers.
How can I build my work readiness skills?
There are a number of ways to gain the experience you need without incurring student debts. Firstly, you can supplement your experience with courses. Secondly, you can ply your technical know-how and practice your soft skills through freelancing. And lastly, you can look for apprenticeships to upgrade your employability.
Courses
Your options for free online courses are boundless—but are you sure they're the right one for you?
A lot of courses promise that you'll walk away with the knowledge you need at the end. But most are either incomplete, reuse material you can get anywhere on the internet, or only give you lectures with zero opportunity to apply what you've learned.
You need courses that are truly 100% free and built with the job market in mind. Select courses that allow you to apply your skills on real projects. Your choice should also have mentors who give you feedback to help you improve on that task. That way, you can build a portfolio with concrete samples of your work. You'll also gain social proof—recognition of your valued expertise.
Certification is another thing you should consider when looking for courses. Your prospective client or employer will appreciate knowing that your skills are validated by an authority on the subject matter. Take certificate courses that are relevant to your field, and if it will help you make up for a lack of experience.
Freelancing
There are pros and cons to freelancing. Your freelancing schedule is flexible, and you get to do tasks you like. In exchange, you constantly need to find clients and work out how to get benefits that usually come with a job.
Your soft skills are put to the test when you work freelance. You're always hustling to avoid the feast-or-famine cycle comment among freelancers. Beyond that, learning remote work skills becomes imperative. Then, you need a trustworthy list of tools for freelancing
And because freelancing is often a lonely profession, you're adapting remote work skills to remain productive and motivated by yourself.
You'll want to get organized and formulate a working process when starting out. You should also figure out the tools you'll need for freelancing, and how you can transition smoothly to your target industry.
You can find several primers on this blog, including:
Apprenticeships or internships?
At a glance, apprenticeships and internships may seem the same. But the two cannot be any more different. Whereas internships are short-term and give you exposure to working conditions, apprenticeships equip you with proficiencies that make you job-ready.
Sergio Felix didn't have a college degree when he started looking into marketing. He discovered apprenticeships while searching for ways to improve his employability. Through these apprenticeships, he practiced his skills in real-world scenarios. He also built proficiency in expensive software his mentor's business used after they gave him access so he can accomplish his tasks.
"Just results—that's all I had on my resume. I did this, it helped get this result. I used SEMRush to help with organic search—specific examples of what I did for every apprenticeship. Numbers really helped, percentage increases, that impressed the manager."
You complete apprenticeships with stronger credentials, the start of a business network, functional skills and knowledge, and concrete proof that you're a great fit for the role or project you're applying to.
After all that, you're likely asking: How do I find these apprenticeship opportunities?
Finish an apprenticeship to improve your readiness
Acadium apprenticeships match you with a vetted mentor upon sign up. You're matched with a mentor who wants to work with you and want your skills. Sign ups are free, and your apprenticeship will only take up ten hours a week for three months.
You'll take on tasks related to your area of interest during these three months. All these tasks are real-world assignments that reflect what you'll actually do with clients or in a job. You'll also use software that your mentors use, such as ahrefs, SEMRush, MailChimp, and Adobe CC, among other products.
Aside from gaining work experience, samples for your portfolio, and measurable results, you'll also receive a certificate you can put in your resume or social accounts, such as LinkedIn.
So what are you waiting for? Bookmark this post, make a checklist, and start your work readiness journey now.
Five years in journalism, two in proofreading, and eight in freelance ghostwriting. Creating content that's entertaining, informative, and actionable shapes my writing. When not scrutinizing my copy, I'm likely watching hockey.
Top Marketing Webinars for Digital Marketers in 2023

By attending these webinars, you will have the opportunity to learn from industry leaders, gain insider knowledge, and stay ahead of the competition.

9 Types of Digital Marketing to Choose From in 2023

Digital marketing is a dynamic field that offers diverse career opportunities. From search engine optimization to social media marketing, there are many specializations to explore. Whether you're just starting out or looking to switch careers, this guide will help you find your ideal digital marketing niche.

Subscribe to our newsletter for digital marketing resources
Become a better marketer with our digital marketing resources and tips shared weekly in your inbox.

Build your marketing career for free or find marketing talent on any budget — fully remote.