3 Reasons Why You Need Digital Marketing Apprentices in Your Agency
Digital marketing apprentices for an agency can become invaluable members of your team. Read on to learn what tasks you can delegate to leverage apprentices for you and your clients.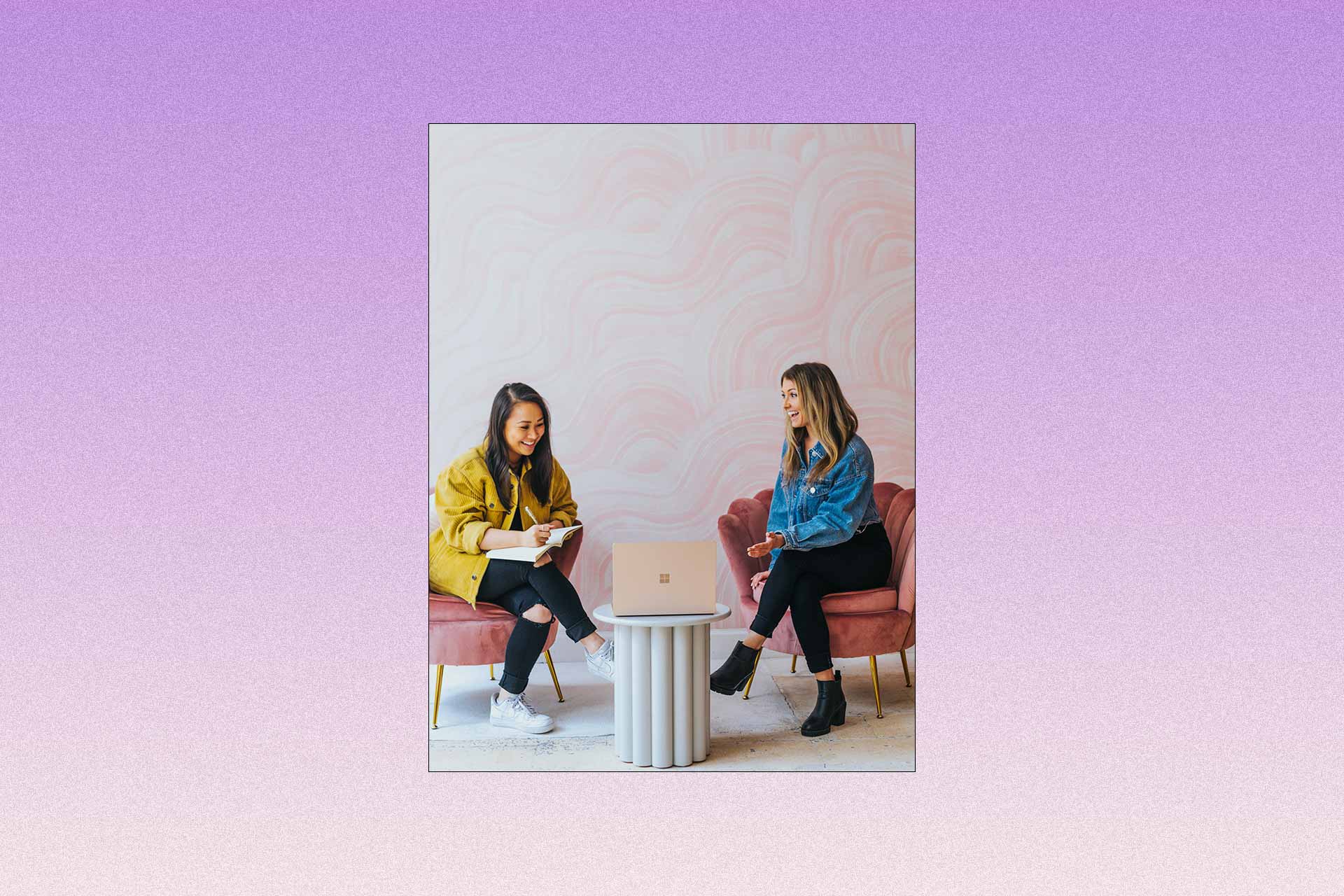 As a digital marketing agency owner, you have more on your plate than you can handle.
What can you do?
You can outsource work to freelancers, hire new employees, or ask your current employees to be more productive—all valid options, but not entirely the only ones you could use.
Yet another option to consider is hiring an apprentice.
Apprentices are an excellent alternative to get new employees at a low cost while increasing your company's morale and long-term employment options.
In this article, we'll look at three reasons why your digital marketing agency should consider hiring an apprentice.
What's an Apprentice?
An apprentice is a young professional who acquires new skills from on-the-job training within a specific trade, craft, or profession. 
Most apprentices mix part-time work under a professional's tutelage (or group thereof) with theoretical studies in an educational institute. However, this may not apply in every case, and it depends on the specific trade, craft, or profession.
It's important to note that an apprentice isn't the same as an intern. Here are a few key differences:
An apprentice has a relationship with the company that employs them, while the employer's interaction with an intern is more transactional. In an apprenticeship, the employer is expected to train and mentor the apprentice. This expectation doesn't exist in an internship.
Apprenticeships are geared towards skilled roles in a specific trade or industry. Internships tend to be more generalized.
An apprentice is there for hands-on training. In contrast, interns are usually given menial jobs (fetching coffee, for instance) that may not necessarily make them more valuable in the job market.
Why a Digital Marketing Apprentice Can Help Your Agency
1. You Delegate Your Tasks and Increase Your Productivity
If you're an agency owner with more tasks on their to-do list than they're capable of executing on a day, you'll be able to delegate your lowest-value tasks to a marketing apprentice, so you have more time to spend on those that matter. This increases your productivity.
The goal of working with an apprentice isn't to give them meaningless work, but to provide them with tasks you'd rather not be doing, while teaching them how to execute them properly.
In this sense, a marketing apprentice works similarly to a freelancer: you outsource your digital marketing efforts to someone else who's willing to do it for less than an employee.
To delegate your tasks, you need to have a well-thought strategy with clear goals. Jenny Blake, a career and business strategist, recommends conducting an audit of your tasks to find out what tasks you should delegate.
These usually fall in one or several categories:
Tiny:

Tiny tasks only take a small amount of time to complete, but on an aggregate level, they take a lot of your time. For example, scheduling social media posts for clients takes almost no time at all. By letting an apprentice do that, n

ot only will you save time, but you'll also train them how to use a social scheduling app and the strategy behind the publication schedule.

Tedious:

These tasks are what we call "mindless" tasks as they require little brainpower to execute. Think of data entry, answering emails with templates, and scheduling calls. Since they are simple in nature, they are easy to delegate.

Time-consuming:

These could be valuable or not, depending on their nature. However, you could break these tasks down and delegate the most tedious and tiny ones to your apprentices.

Teachable:

These are the ideal tasks for apprentices because, as the name suggests, they are teachable and thus great to delegate.

Terrible at:

If you often execute tasks that you know you're terrible at, why don't you delegate them? While these tasks may require some skills that you lack, your apprentices could acquire the skills you lack and execute them more effectively than you do.

Time-sensitive:

When you have a task you know you have to execute quickly, but you lack the time, you could delegate them to your apprentice.
Jack Zmudzinski, senior associate at Future Processing, says:
Delegation is a skill that every manager should learn. It's not about just palming off unwanted tasks on others. To do this successfully, you need to work out which tasks can be successfully delegated and, most importantly, which employees have the skill and experience to complete the task without constant supervision.
One last example of a task ideal for delegating to your apprentices is one that you love doing but can't do anymore. For example, you may love jumping in on customer research for your clients, but you're better suited for higher-value tasks. You could teach your apprentice to execute this task for you, effectively delegating it while teaching them a new useful skill.
Milosz Krasinski, MD at Chilli Fruit Web Consulting says:
Hiring an apprentice can be really rewarding for both parties and can result in an employee who becomes highly valuable to your company, having been trained and nurtured by yourself. Always keep in mind, however, that your apprentice is not cheap labour for the tasks that you don't enjoy—they are with you to learn.
Your goal isn't to micro-manage but to delegate and let others do the work for you. As long as they get the job done and, especially for an apprentice, learn something new, you should be satisfied with the results.
As Robb Fahrion, founding partner at Flying V Group, puts it:
The only way to improve your apprentice's digital marketing skills is to offer them hands-on experience. There are so many variables and ways of thinking on how to perform digital marketing-related tasks that can only be validated or disproved through practice. Utilizing an apprentice breeds a relationship that will provide long-term success for both the apprentice and the agency. The apprentice will build and learn expert skills through actual practice and the agency will reap the rewards of someone providing more value than just completing busy work.
2. You Lower Your Costs While Building a Long-Term Asset
As a professional-in-training, an apprentice won't get paid as well as a full-time, experienced employee. For that reason, apprentices are a great way to lower your costs while building a long-term asset—in this case, a motivated, well-educated professional. 
Tanishq Agarwal, outreach strategist at Beaconstac, says hiring apprentices to assist them in building quality links for their QR Code Generator has been an absolute success. Getting started with an apprentice takes little time and helps them save costs while training valuable long-term assets with strong foundations.
You can't expect apprentices to execute on a marketing strategy as well as an experienced employee, but you can still be safe to delegate work to them. Slowly, they will build their skills and confidence, increasing your agency's productivity while saving some money in the process.
To develop a successful apprenticeship program, you need to invest both time and money (mostly to cost the apprentice's mistakes). You need to be willing to teach your apprentices everything they need to know about marketing, including SEO, social media optimization, and more. 
You will also need to teach them how to handle your marketing automation tools, web analytics, content marketing tools, and more. As you know, managing these tools successfully plays a big role in the work proficiency of any digital marketing professional, and thus you can't ignore it in your teaching materials.
You must define what you want to teach them and how you will do so. Also, you will need to prepare the teaching materials to use and define the people involved with teaching the apprentices.
Neal Taparia, founder of Solitaired.com, suggests avoiding overwhelming the apprentice with too many tasks at once. He says:
For the best results, it's a good idea to start with one small project at a time. This helps to build up the apprentice's confidence as well as his or her skills and knowledge. Give them too much too soon and they're likely to become overwhelmed and disillusioned.
For Iryna Bilyk, content marketing manager at YouTeam, the benefit of hiring an apprentice is to define what works in your marketing team and what needs to be changed. She said:
Sometimes teams are using their favorite automation solutions for years, while there are many other innovative options on the market. If new apprentices have difficulties with some of the tools, it is the right sign to admit it and look for better alternatives, like hiring a software developer to create your personalized solution. The apprentice can then learn how to use that tool properly.
During an apprenticeship, you want to think of yourself as a mentor of the digital marketing apprentice and not a manager. A mentor will guide the apprentice during the early phases of their career, teaching them new skills while they manage real projects and build their confidence. 
Think of your apprentices as a long-term investment; you will reap the benefits after several months of working together, but the costs will be worth your while.
Finally, remember to have patience. You need to be prepared for some mistakes on their part. As long as these mistakes are within a certain limit—for example, they can't create a report because they don't know how to use a particular tool—you need to see them as part of the apprentice's learning progress.
3. You Improve Your Company's Morale
One unseen benefit of working with apprentices is that they'll be grateful to your company and may be more likely to stay longer after you trained them. This can increase your company morale.
A study conducted by the UK government found an average of 73% of former apprentices kept working with the company that trained them.
Strange as it may seem, an apprentice can be a part of a broader team-building strategy. The fact your employees train and help new practitioners will increase their commitment to your company, which can decrease your employee turnover and boost their team collaboration skills.
Millennials don't care just about their paychecks. They want something else to motivate them; an ambitious mission, a great team, and perks for the goals they hit.
That's why you should consider developing an employee incentive program to inspire and encourage your team's morale even further. This type of program will involve giving rewards, perks, and recognition to your employees.
Such type of program should include:
Rewarding exemplary work

: You can incentivize your apprentices by rewarding them for a particularly great work done, like exceeding the goals for one of your clients.

Offering perks

: Perks are a well-known tactic to reward employees, but in an employee incentive program, these would be included for achieving certain tenure benchmarks. For example, you could give your employees a new computer after staying for two years in your company. The same could be applied to your apprentices.

Providing professional development opportunities

: An apprentice's goal isn't just to learn but also to grow professionally. Your employee incentive program can include new work opportunities for both your apprentices and your employees.
Reap the Short- and Long-Term Rewards of Working with Apprentices
If you're planning to grow a digital marketing agency for the long haul, hiring marketing apprentices is a smart and affordable way to do it.
With the help of Acadium, you'll find aspiring digital marketers to work on three-month remote apprenticeships that help them launch and grow their careers in marketing. The apprenticeships offer accessible training for anyone to launch their careers with no prior experience.
At the same time, they're the most cost-effective solution for businesses to build digital marketing teams.
Ryan Carruthers is the Content Marketing Manager at Together Software, a company that builds software to help enterprise companies run effective mentorship programs within their organizations. Ryan was an Acadium apprentice and leveraged his apprenticeship experience to get a job at Together.
Business Growth, Career Prep

What is an SEO landing page & How to Build One? [Step-by-Step Guide]

Learn the ins and outs of SEO landing pages and how to build one with our step-by-step guide. Discover the key elements and best practices for creating a high-performing landing page that drives conversions and improves your search engine rankings.

Introduction to Transactional Emails in Email Marketing

Have you ever heard about transactional emails? Do you know they are different from marketing emails? This article is your complete guide to transactional email definition and best practices to send such emails. We have also shared real-life transactional email examples for better understanding.

Subscribe to our newsletter for digital marketing resources
Become a better marketer with our digital marketing resources and tips shared weekly in your inbox.

Build your marketing career for free or find marketing talent on any budget — fully remote.