Top 25 Digital Marketing Books for New Digital Marketers
Digital marketing books give powerful insights into the world of digital marketing. They're invaluable to new or aspiring digital marketers who need a crash course into this wide field, or need deeper insights. Take a look at these top choices and build your knowledge base.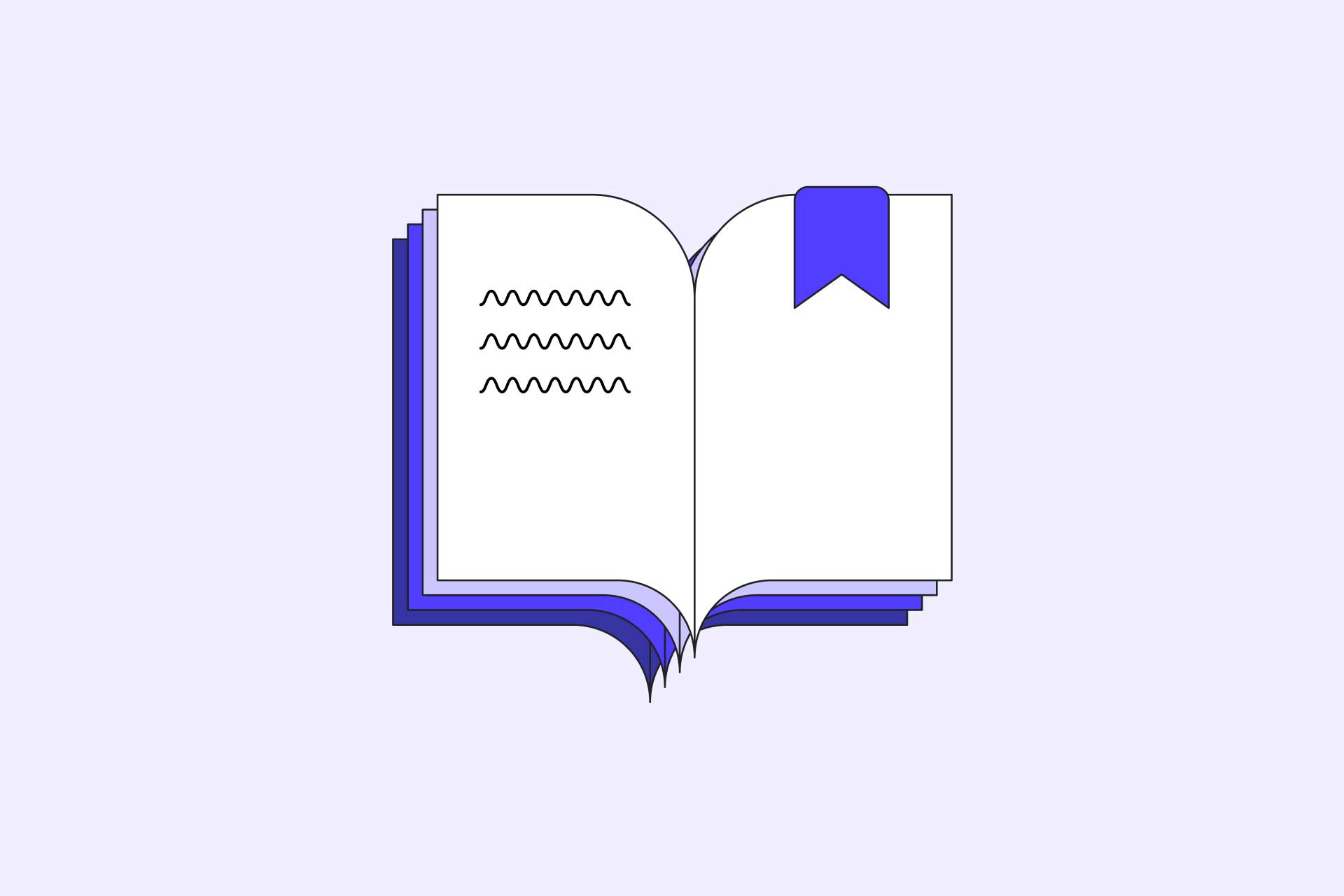 Digital marketing books are still one of the best ways to learn about the industry. Books on digital marketing contain unique insights from pros with years of credible experience. They contain information that can't be replicated by any tutorial or courses you'll find online.
That's because digital marketing books focus on concepts that can't be easily explored in a random blog post. Marketing psychology, how new channels of communication affect marketing, maintaining relevance in a digital space—these are core concepts at the heart of digital marketing that need long, in-depth explorations that books can provide.
You can find 25 of these top digital marketing books on this list. We split our recommendations into five categories:
general digital marketing
entry-level digital marketing
social media marketing
content marketing
SEO
Every book is either published or updated in 2022, or considered a must-read by digital marketers. Once you're done with our recommendations, we'll introduce a practical way of applying this knowledge to gain valuable work experience.
Acadium Apprenticeships
Practical digital marketing experience
Apply your digital marketing knowledge in a practical, real-world apprenticeship. Work with a mentor in their business for 3 months and gain certification.
To start, let's dive into general marketing books that every digital marketer, regardless of their experience and niche, should check out.
Top digital marketing books in 2022
1) Influence: The Psychology of Persuasion by Robert Cialdini (2021 update)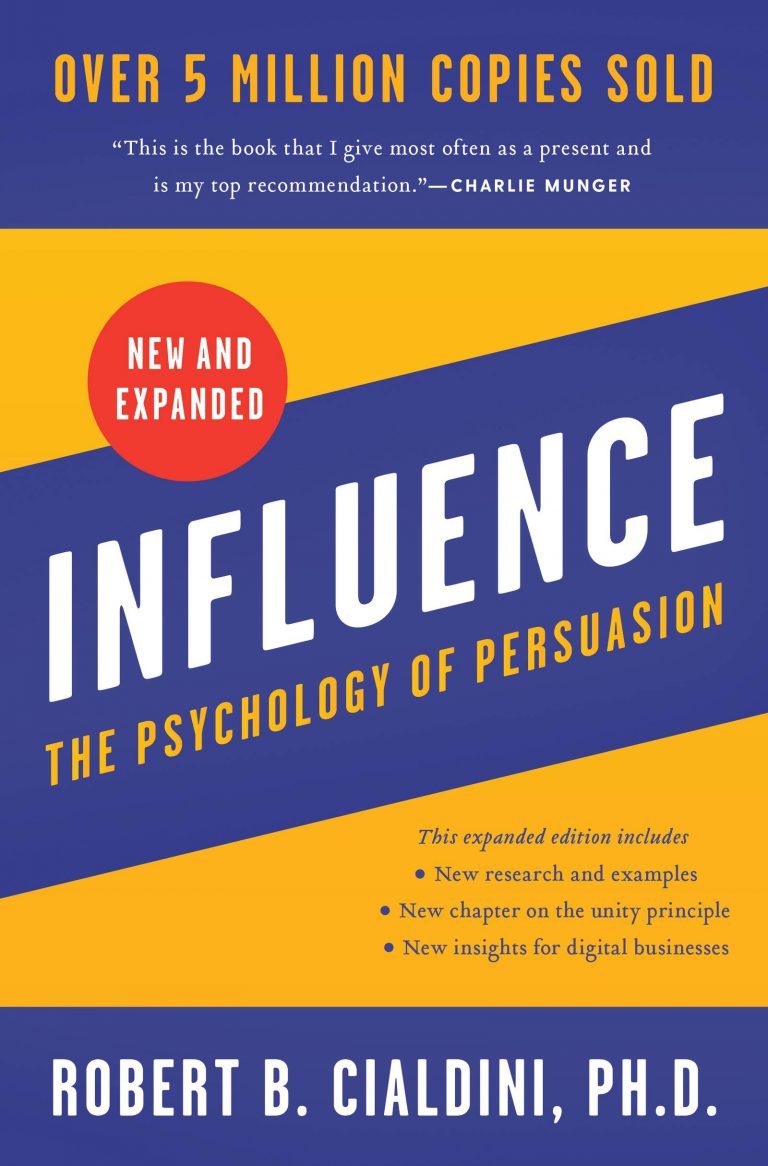 "Influence" has been considered a classic by digital marketing professionals since it was first published in 2006. As for why, Dr. Robert Cialdini's tome on the psychology of persuasion has taught digital marketers evidence-based, informed techniques for influencing their audience. On the flip side, it also teaches marketers how to defend against unethical persuasion.
Cialdini originally outlined six principles of persuasion, namely:
Reciprocation
Commitment and Consistency
Social Proof
Liking
Authority
Scarcity
He added "unity" in the 2016 edition to account for the shared identity of the influencer and their audience. To quote:
"It's about the categories that individuals use to define themselves and their groups, such as race, ethnicity, nationality, and family, as well as political and religious affiliations. A key characteristic of these categories is that their members tend to feel at one with, merged with, the others. They are the categories in which the conduct one member influences the self-esteem of other members. Simply put, we is the shared me."
2) Moving To Outcomes: Why Partnerships Are The Future of Marketing by Robert Glazer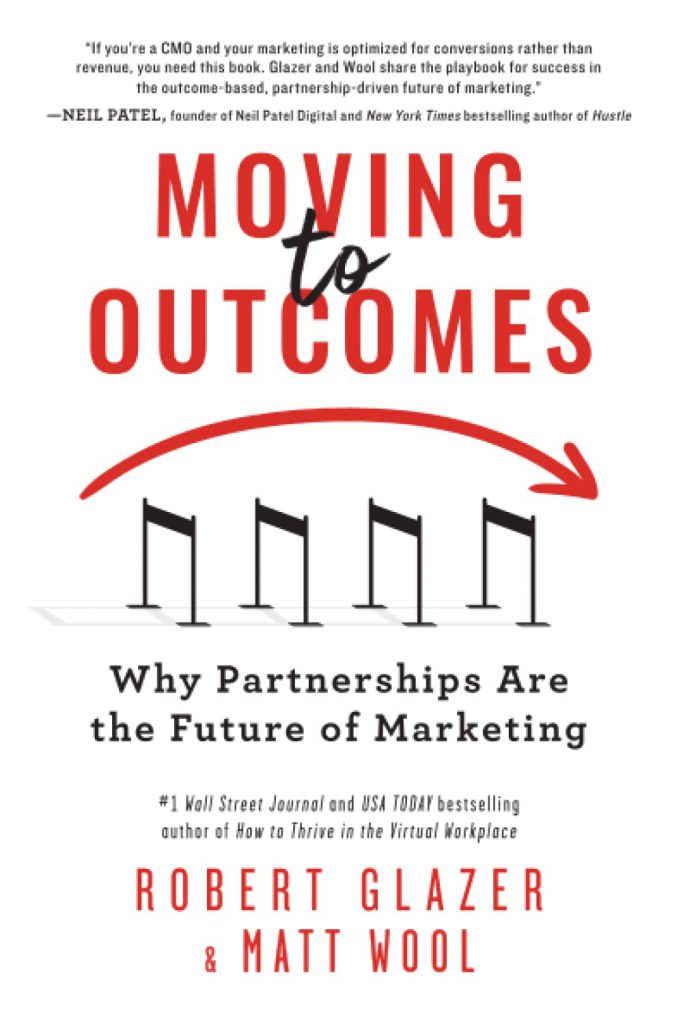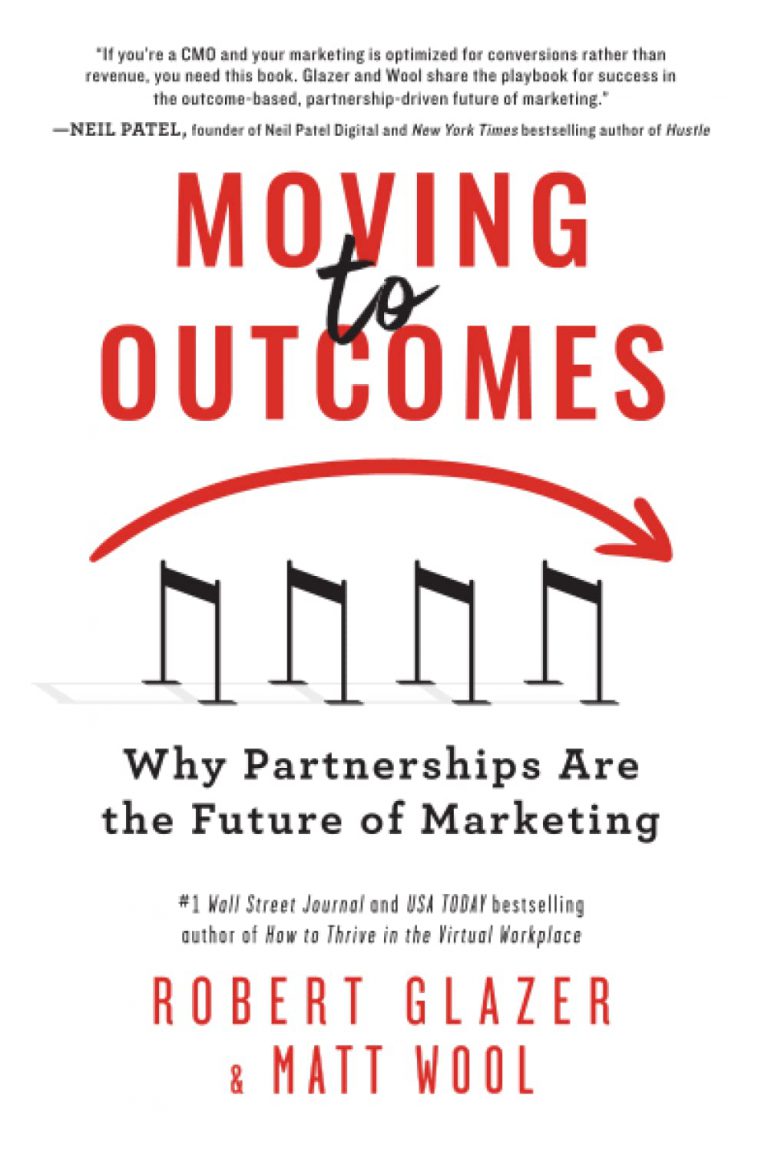 Published just this year, "Moving to Outcomes" makes an argument why diversifying into partnership or affiliate marketing can help marketers jump to outcomes and better returns on investment.
Through partnership marketing—a viable, and highly profitable, marketing channel—Glazer and Woll reason that marketers can tap into an underused resource rather than continue to hedge bets on oversaturated channels.
Glazer says of jumping the hurdle into outcomes, or spending to produce results directly instead of paying into inputs that may bring about the same effects:
"But if we're measuring all this stuff (data)…why are we still paying for inputs? Why are we paying for impressions? Why are we paying for clicks? Why are we paying for other things that are not the old outcome that we want, when we have the ability to do that? And I think as budgets continue to move…there's a lot more budget available for channels that prove the right outcomes than just the inputs."
Glazer also authored "Performance Partnerships: The Checkered Past, Changing Present and Exciting Future of Affiliate Marketing". Check it out if you want to have a better understanding of the importance of affiliate marketing in direct-to-consumer digital marketing.
3) Stories That Stick: How Storytelling Can Captivate Customers, Influence Audiences, and Transform Your Business by Kindra Hall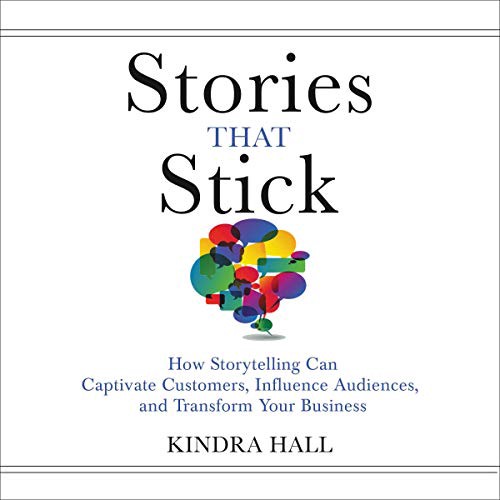 As expected of the title, "Stories That Stick" weaves marketing principles into a captivating flow that sells the importance of storytelling in digital marketing. Business storytelling, Hall espouses, wins customers away from competitors, forms the basis of good sales strategies, and can change the image of a company in a snap.
Hall details her three-step Find-Craft-Tell technique to deliver these four kinds of business stories:
Value Story—convinces customers they need what you provide
Founder Story—persuades investors and customers your organization is worth the investment
Purpose Story—aligns and inspires your employees and internal customers
Customer Story—allows those who use your product or service to share their authentic experiences with others
4) What Customers Crave: How to Create Relevant and Memorable Experiences at Every Touchpoint by Nicholas J. Webb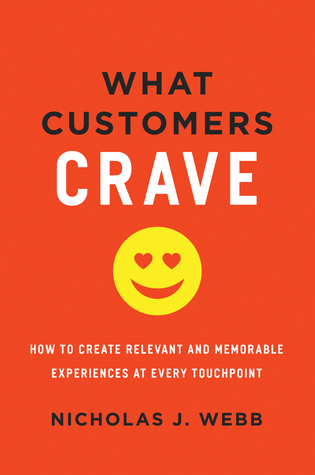 Predicting what customers want and will need in the future is a key part of digital marketing. Webb breaks down the task into two questions: What do your customers love? What do they hate? Confidently answering these questions will help companies reach—and surpass—customer expectations.
Better customer experience means better data, and bad moments drive customers away. Minimizing this discomfort should always be on your mind as a digital marketer.
Webb notes of customer experience:
"Remember, whether you're selling a product or a service, you are in the customer experience business. Customer experience is not just a function of training your staff; it's a design function. If you want to design something that's going to succeed, it needs to deliver value to customers across each and every touchpoint."
5) Hacking Growth: How Today's Fastest-Growing Companies Drive Breakout Success by Sean Ellis & Morgan Brown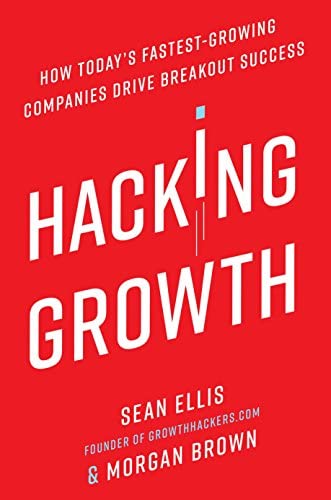 Growth marketers are also known as growth hackers for their ability to increase and retain customers through creative strategies. Brown and Ellis lays down the playbook of successful growth hackers in "Hacking Growth", an expansive look at what it takes to grow like Uber, Facebook, and LinkedIn.
The authors market it as a toolkit for creating custom-made growth hacking strategies. To do so, marketers are walked through methodologies used by start-ups—and now, industry giants—to increase their customer base and market.
"Growth hacking is a team effort, that the greatest successes come from combining programming know-how with expertise in data analytics and strong marketing experience, and very few individuals are proficient in all of these skills."
Best introductory books for new marketers
1) Digital Marketing for Dummies by Ryan Deiss & Russ Henneberry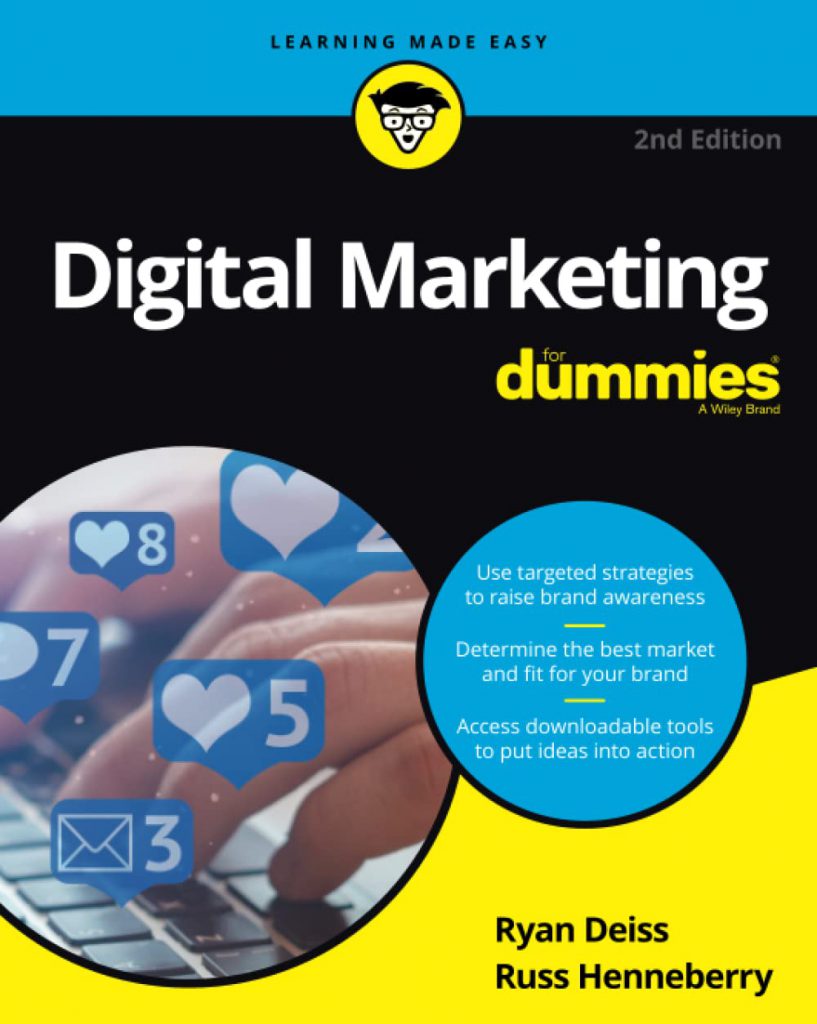 As someone starting out in digital marketing, you want a full scope of the industry. "Digital Marketing for Dummies" outlines the basics with a casual, easy-to-understand language. By the end of the book, you can create tailored digital marketing campaigns, effective lead magnets, and improve your social media presence.
2) Duct Tape Marketing by John Jantsch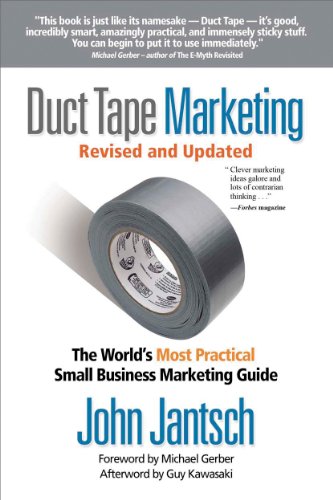 Jantsch used his years of experience in coaching businesses to create this updated, practical guide for small business marketing. What makes this relevant to new marketers is the plain, hands-on, actionable information in this book. You can apply these insights regardless of a business' size.
3) Digital Marketing: Strategy, Implementation & Practice by Dave Chaffey & Fiona Ellis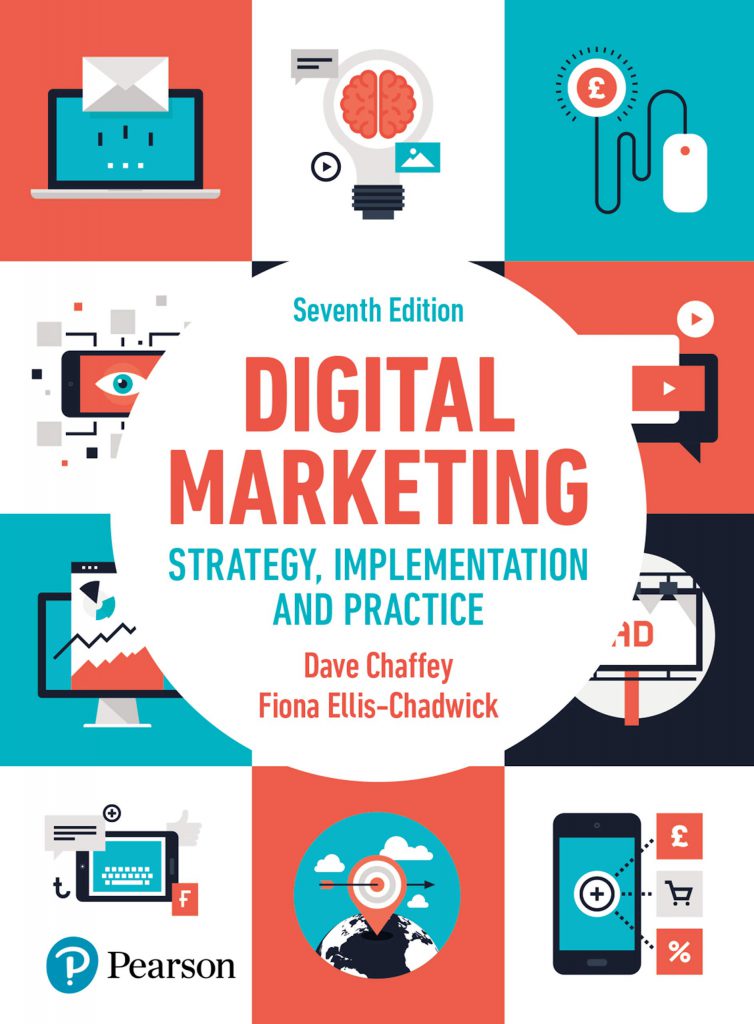 Theory and practical business experience meet in the seventh edition of "Digital Marketing".
Chaffey and Ellis teach the basics of digital marketing, digital marketing strategy and campaign planning, online marketing platforms, providing positive customer experience, and performance evaluation. As the book is catered towards university students, every concept is structured and well-covered.
4) Permission Marketing by Seth Godin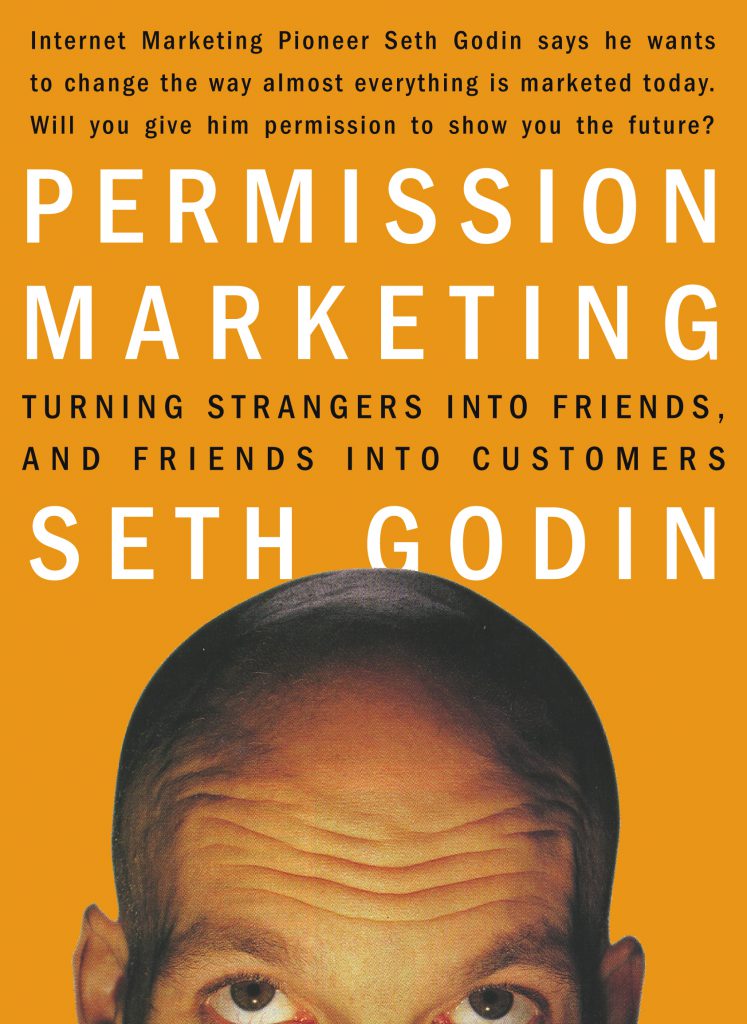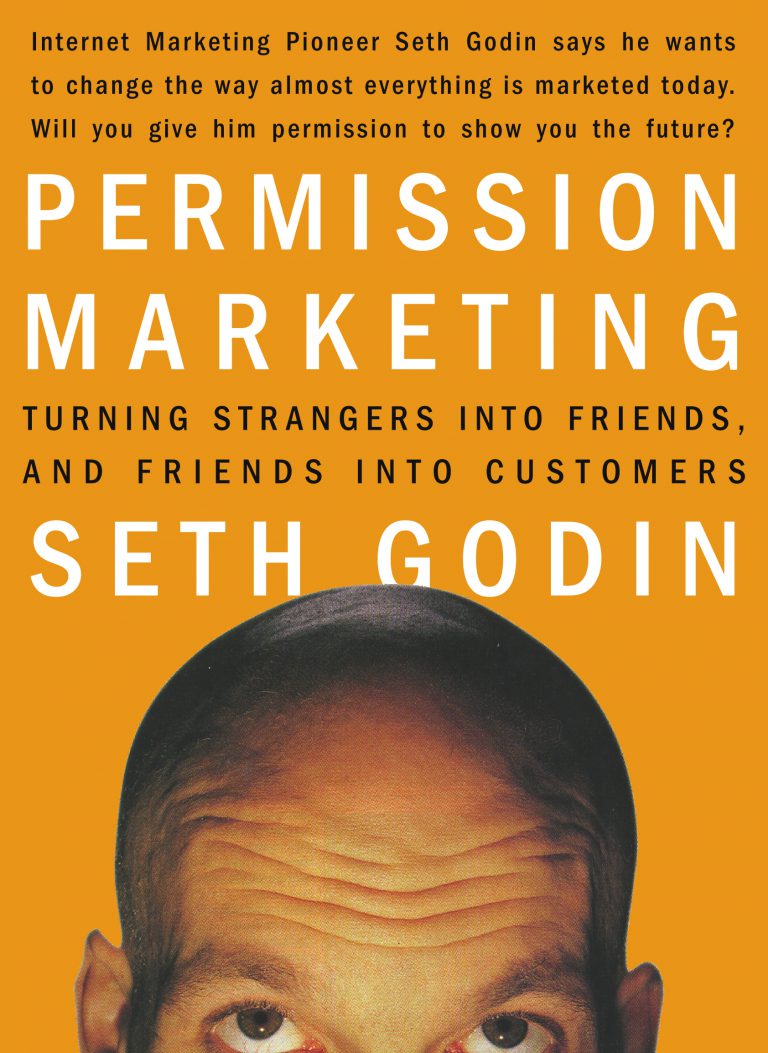 Seth Godin is a well-respected figure in digital marketing for a reason. "Permission Marketing" answers the common problem of getting strangers to pay attention to a brand through case studies and thorough explanations.
Godin seamlessly explains why reaching out to audiences already susceptible to your brand's message can lead to long-term customer relationships, and higher chances of conversions.
5) Contagious: Why Things Catch On by Jonah Berger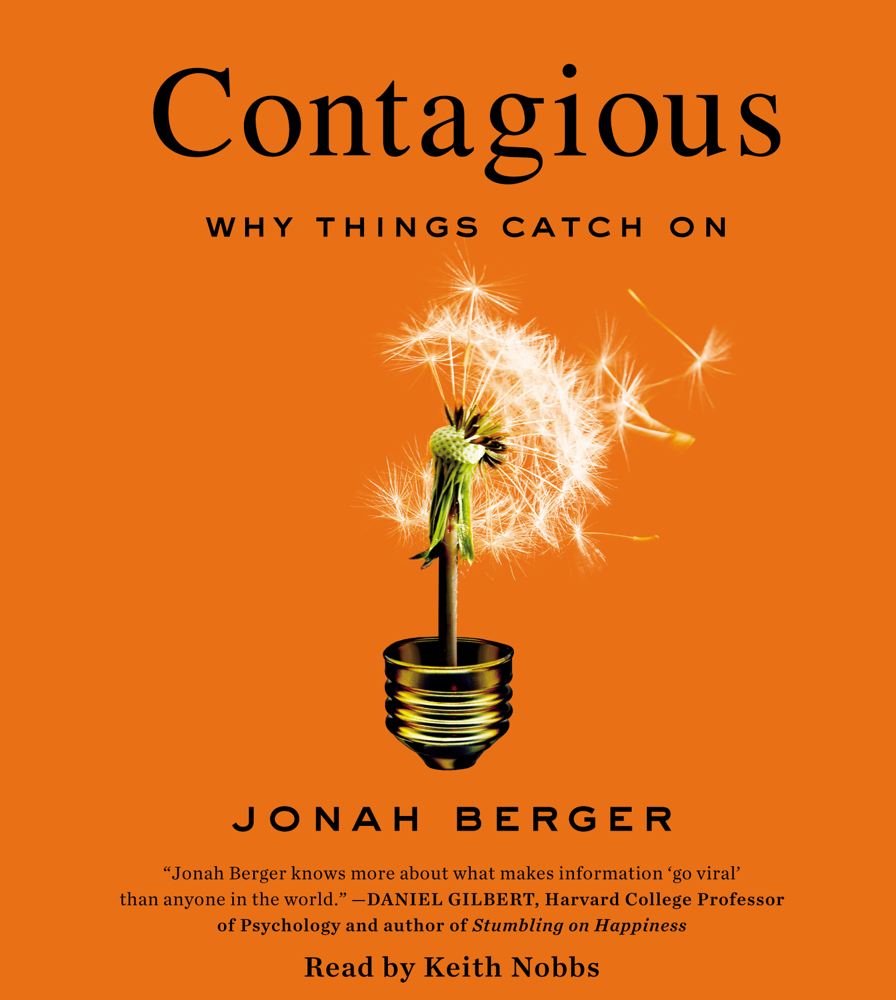 Campaigns that leave a mark on the audience are what aspiring marketers want to create to find success in the field. Learning how to create those campaigns, and making people talk about your brand above everyone else, is exactly what New York Times bestseller Jonah Berger's book touches on.
Using specific research and anecdotes, Berger illustrates why certain ideas are transmitted via word of mouth more than others. He explains how these ideas caught on, and the consequences of that awareness. The Wharton School professor also provides a set of actionable techniques that will allow you to create your own contagious content.
Best social media marketing books
1) Jab, Jab, Jab, Right Hook: How to Tell Your Story in a Noisy World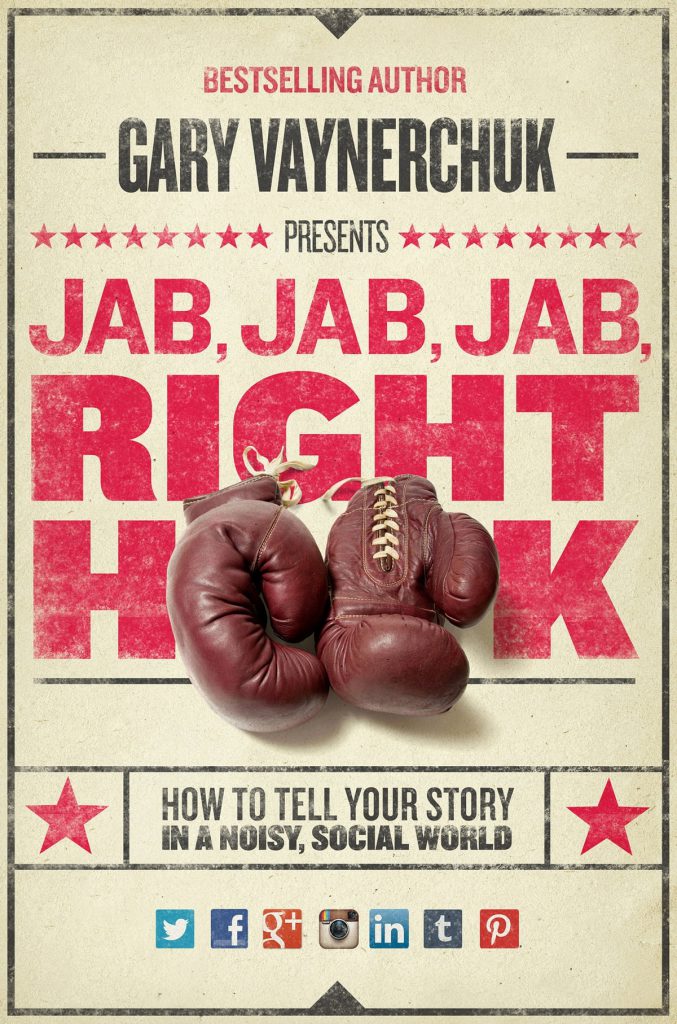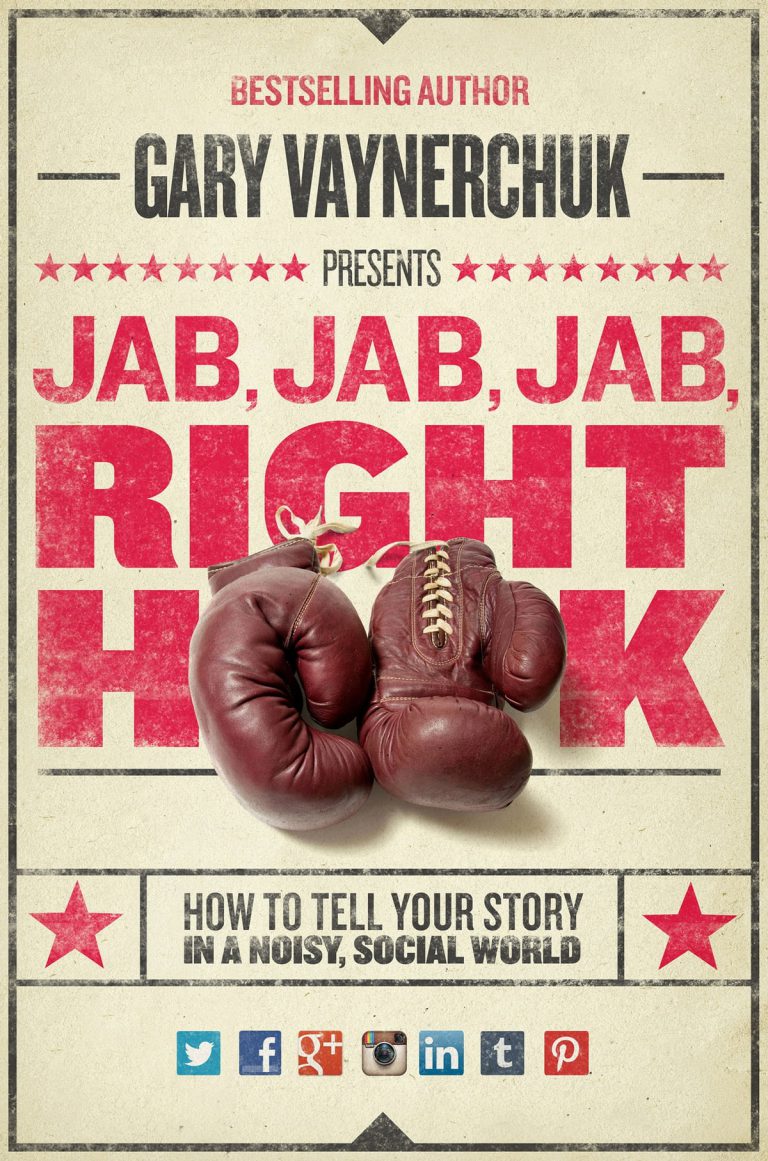 "Jab, Jab, Jab, Right Hook" is easily one of the most recommended books on social media marketing. It takes its name from Vaynerchuk's common sense approach to drawing out the right emotional response from a target audience: jabs that provide value to your customers, and the hook that seals the deal.
The social media expert presses the importance of patience in building relationships with a brand's audience. Your brand's story should feel like a natural step in a customer's purchase journey, and something that builds goodwill. Vaynerchuk says:
"Your story needs to move people's spirits and build their goodwill, so that when you finally do ask them to buy from you, they feel like you've given them so much it would be almost rude to refuse."
2) The Social Media Bible: Tactics, Tools, & Strategies for Business Success by Lon Safko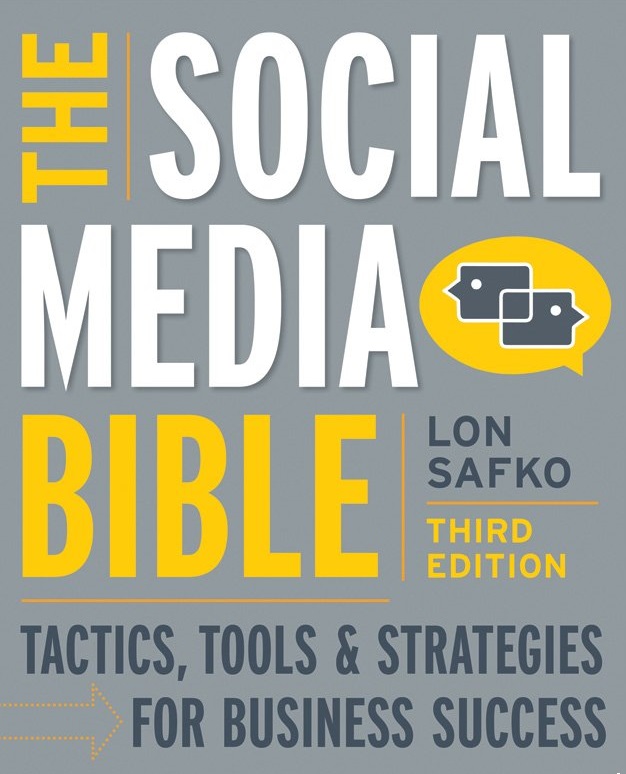 Safko's 700-page work is a comprehensive resource that aims to help businesses of all sizes create cost-effective and efficient social media strategies. Not only that, but it evaluates social platforms and tools according to their usefulness to your business strategy.
The updated version features changes to Google, Twitter, Yammer, and Google+, mobile marketing, and plug-in integrations.
3) Social Media Marketing Workbook: How to Use Social Media for Business by Jason McDonald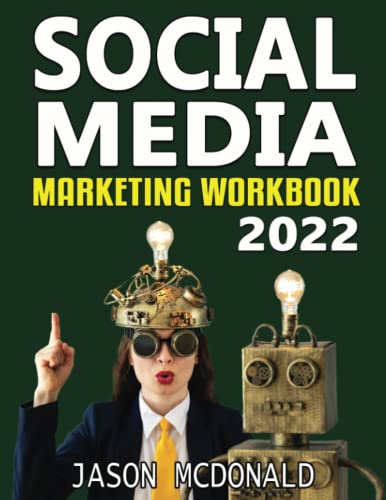 McDonald updates his digital marketing workbooks yearly to keep them relevant. For this edition, he discusses content creation for social media platforms and planning with a purpose. It purports to have moire than 500 hands-on marketing tips on how to market a business on social media.
4) Influencer: Building Your Personal Brand in the Age of Social Media by Brittany Hennessy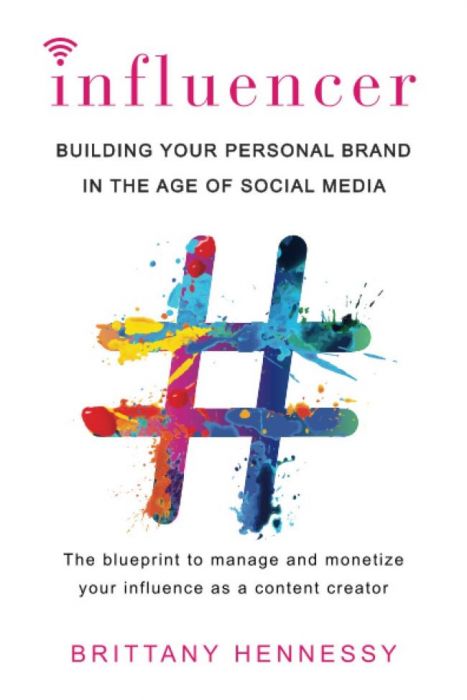 Influencers almost feel synonymous with social media marketing. But that kind of synergy isn't wholly natural.
Hennessy walks readers through the process of brand development, business management, post pricing, media kit development, and what brands want out of influencers. Most reviewers agree this book is geared toward individuals with zero to little social media knowledge, and who want to create a prominent online presence that aims for brand deals.
5) The Age of Influence: The Power of Influencers to Elevate Your Brand by Neal Schaffer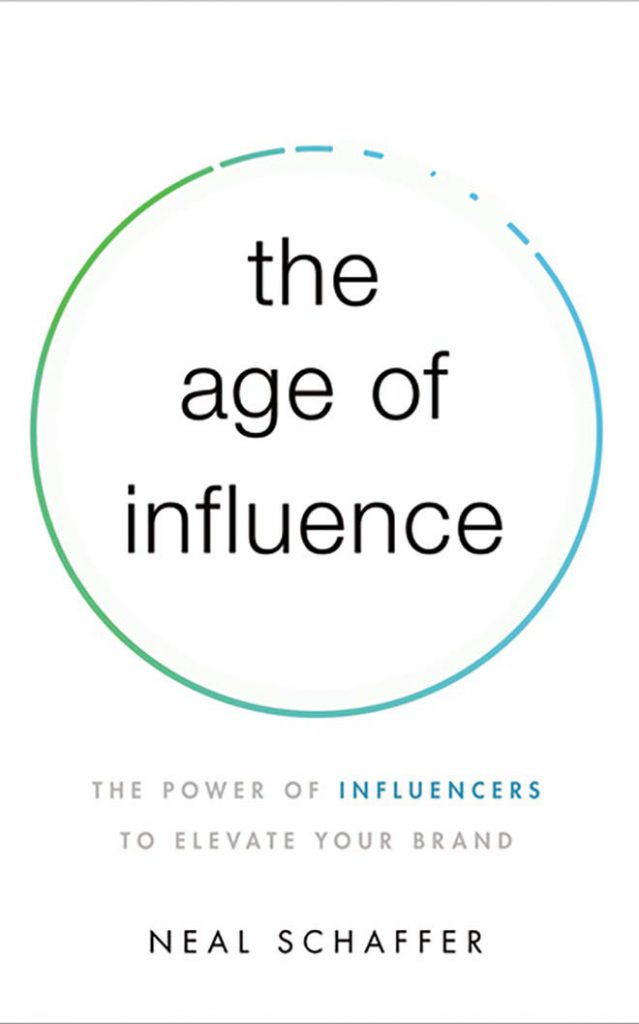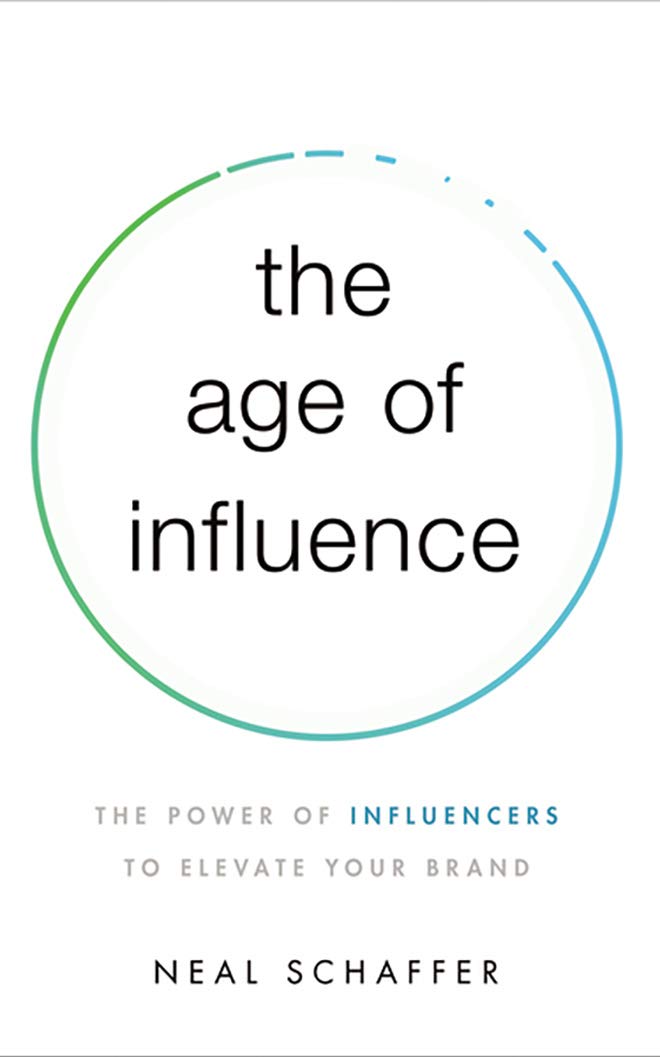 Whereas "Influencer" heavily relies on the author's anecdotes, "The Age of Influence" takes a more data-driven approach to creating a playbook for an influencer program.
Schaffer takes a look at both the B2C and B2B sides of an influencer program to explain what influencer marketing does. Beginners can take a lot more from this overview than experienced marketers.
Top books on content marketing
1) Epic Content Marketing by Joe Pulizzi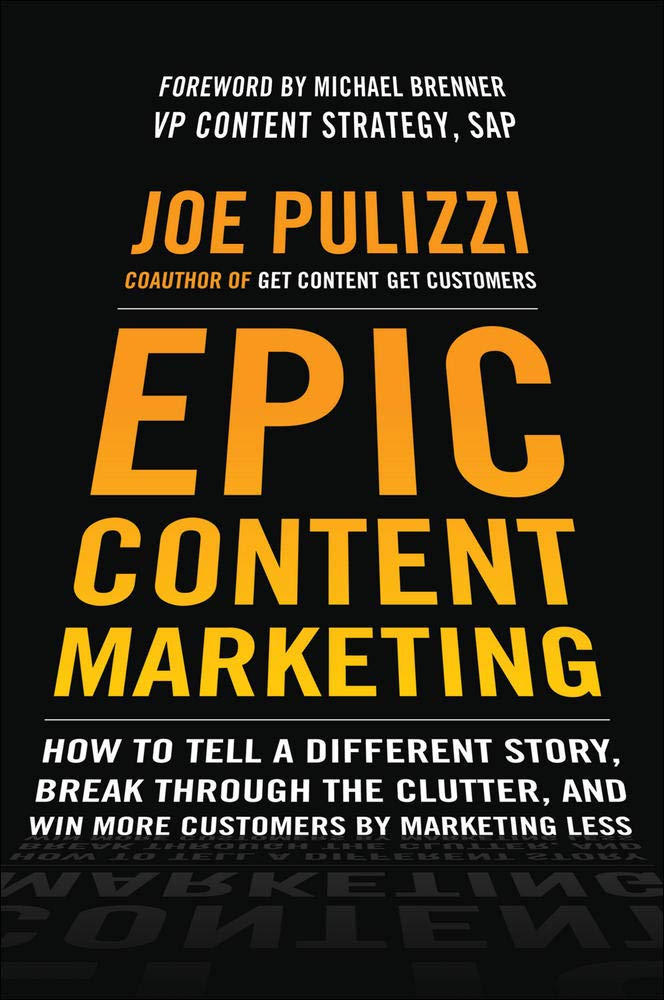 The name isn't a brag. "Epic Content Marketing" is used to teach content marketing in several marketing courses through universities, including Nova Southeastern University in Florida.
And the seed of its effectiveness is simply creating content prospects want to engage with. To grow that seed, marketers are taught how to create and curate content that "compel customers to act–without actually telling them to."
2) Practical Content Strategy by Julia McCoy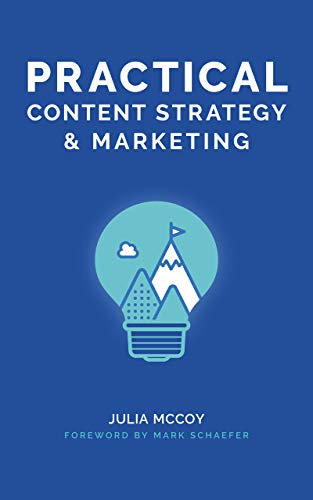 You can't get more precise than the title. McCoy's content strategy and marketing course guidebook contains a lot of exercises and checklists to supplement the reader's journey through content marketing. These cover:
Creating an ROI-driven content strategy
Making cornerstone content
Internal linking
Brand awareness and brand awareness topic research
Auditing and monitoring results
3) Everybody Writes: Your Go-To Guide to Creating Ridiculously Good Content by Ann Handley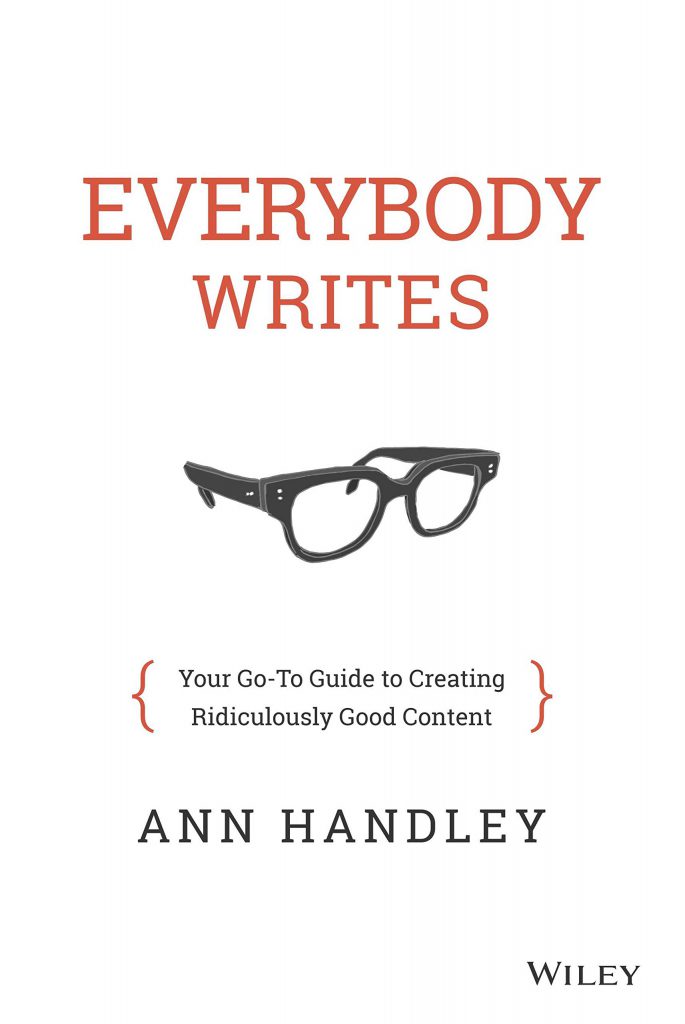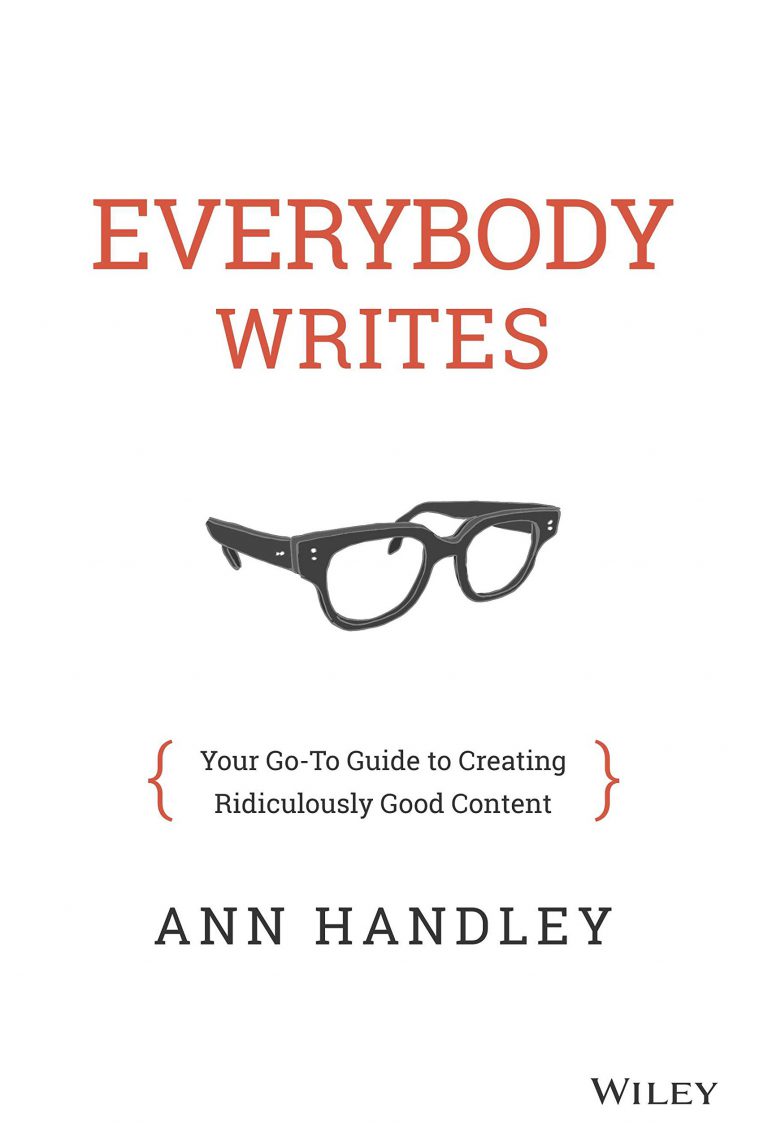 Here's one universal truth about content marketing: everyone writes. Copywriting is the basis of many forms of content, even visual ones! Handley handholds through scaffolding techniques for better thinking and writing, business grammar, story and publishing rules, and tactical views on typical marketing tasks.
4) Content Machine by Dan Norris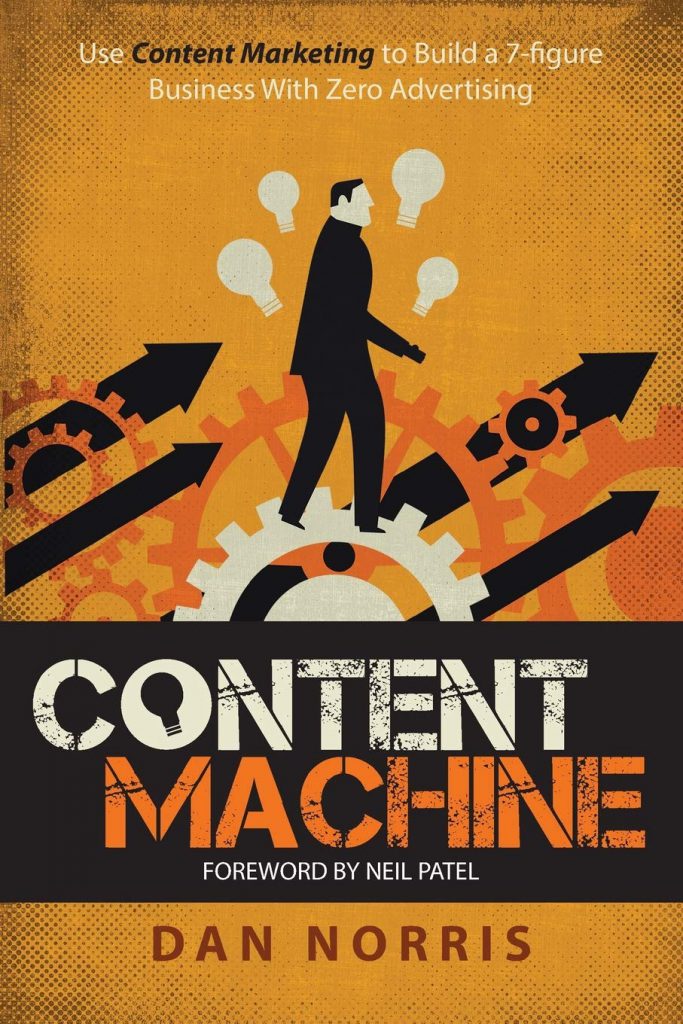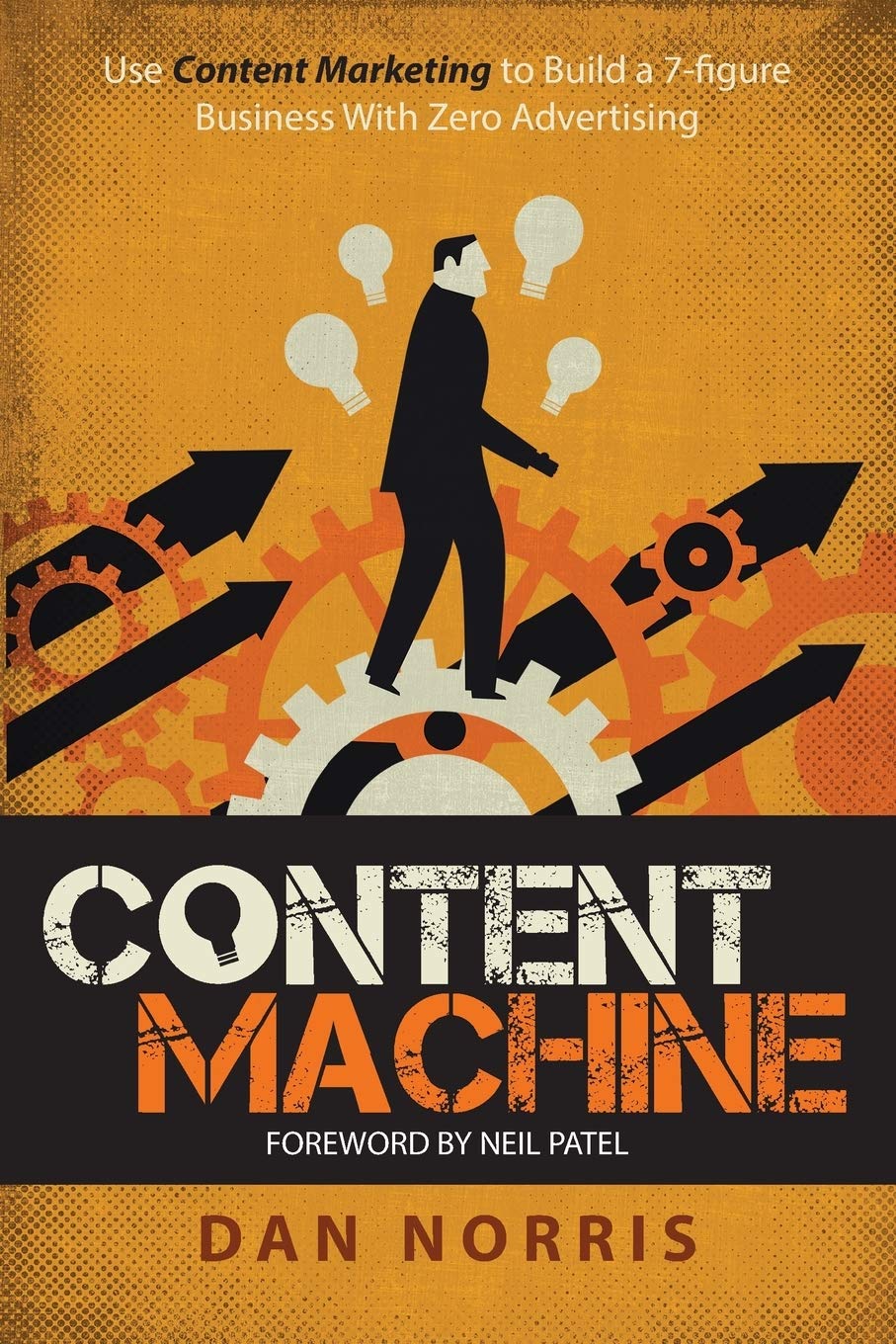 As said in the previous book, copywriting is essential in content marketing. This ethos is the same for "Content Machine", which focuses on writing content. With plain, blog-like language, this quick read has lists of valuable resources for bootstrappers who need help with generating content ideas.
5) Building a Story Brand: Clarify Your Message So Customers Will Listen by Donald Miller
"Building a StoryBrand" aims to help any brand to tell their audience their story and connect with them in order to grow their business. Miller guides readers on how to simplify their brand message for the audience, and helps them understand why they make the purchases they do.
Miller explains in Forbes, "People don't buy the best products and services. They buy the ones they can understand the fastest."
Top books on SEO
1) Art of SEO (3rd edition) by Eric Enge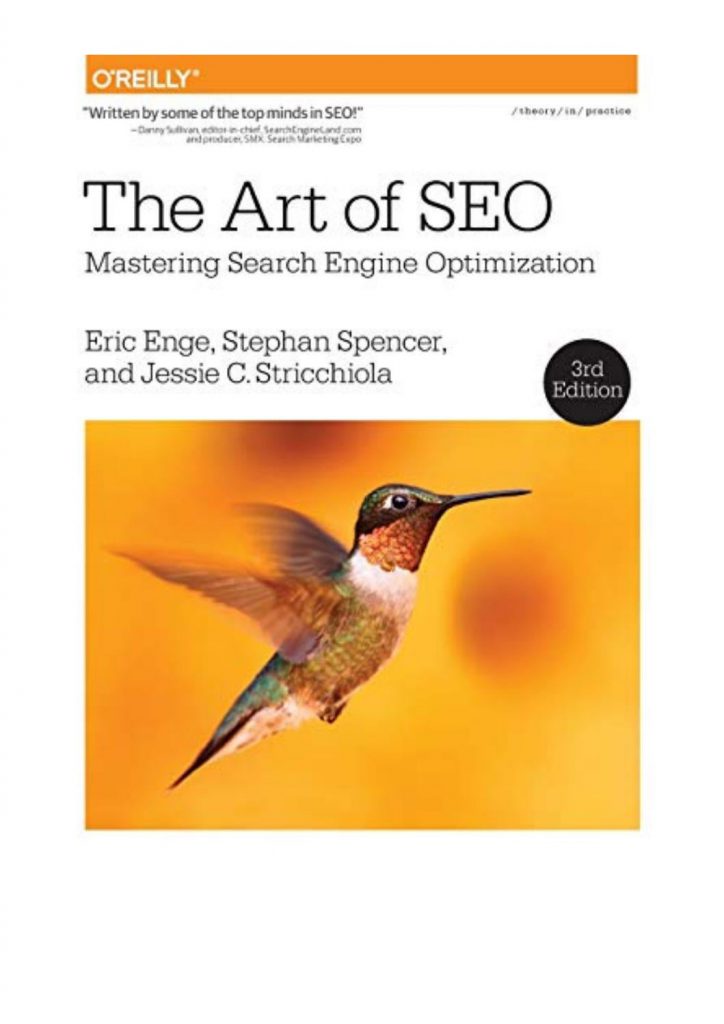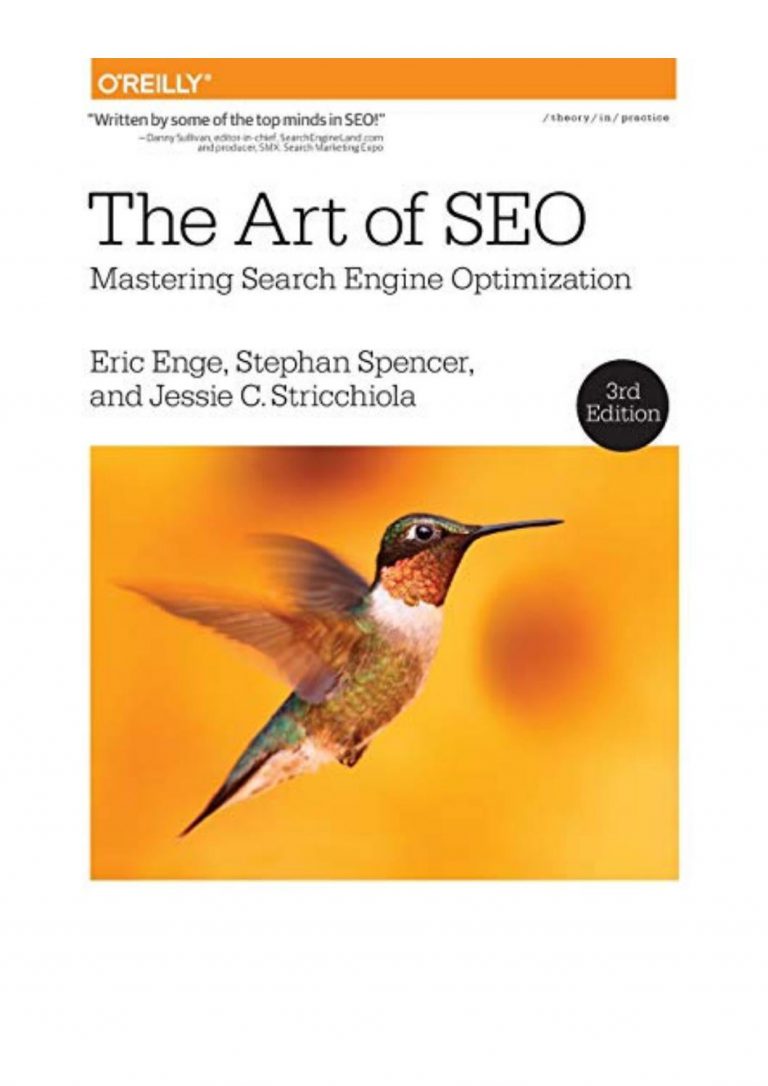 While search engine algorithms have changed since the last edition, "Art of SEO" still has valuable insights on SEO. Certainly, if it's your first time trying to rank pages on search engines, this book will explain how search engines work, what tools can be used to measure your success, and other nitty-gritty basics.
Enge and his co-authors also provide a step-by-step, intimate guide on planning an SEO strategy.
2) Product-Led SEO by Eli Schwartz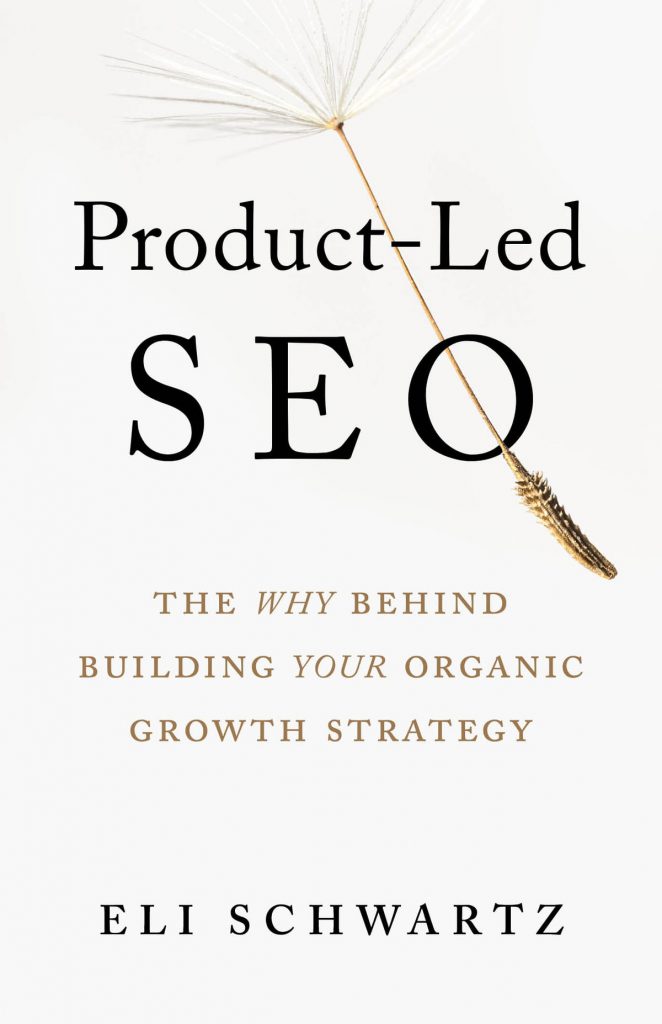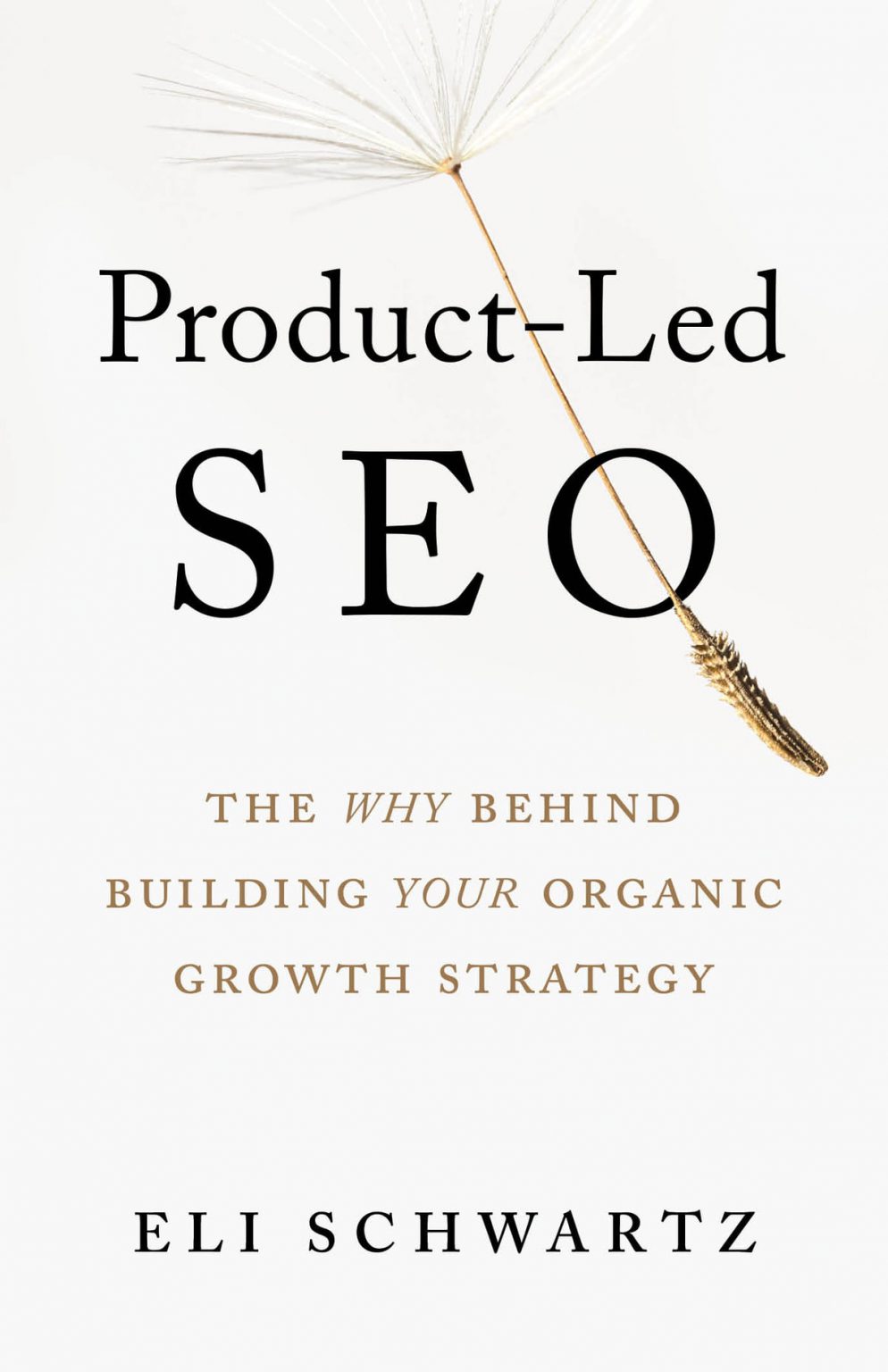 Schwartz' guide is another book for beginner SEOs and marketing managers with not much experience in SEO. Beyond the basics, it provides step-by-step guidelines to achieve SEO goals through user-centered design.
It's also worth reading if you plan on working with larger businesses, as it also provides a company-wide view of implementing SEO strategies.
3) Ultimate Guide to Link Building: How to Build Backlinks, Authority and Credibility for Your Website, and Increase Click Traffic and Search Ranking by Eric Ward & Garrett French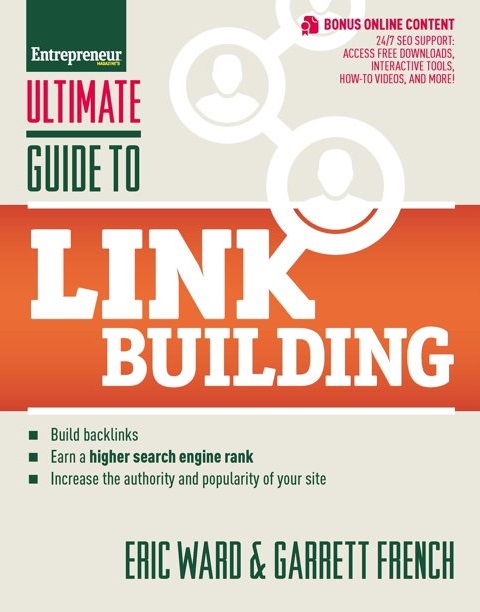 Coombe's guide is structured for people who want to skip around and learn about parts of SEO relevant to their work. It also points out SEO strategies that no longer work. The step-by-step, week-by-week SEO blueprint and checklist Coombe provides should also serve as a baseline for complete beginners.
4) How To Get To The Top Of Google in 2022: The Plain English Guide to SEO by Tim Cameron-Kitchen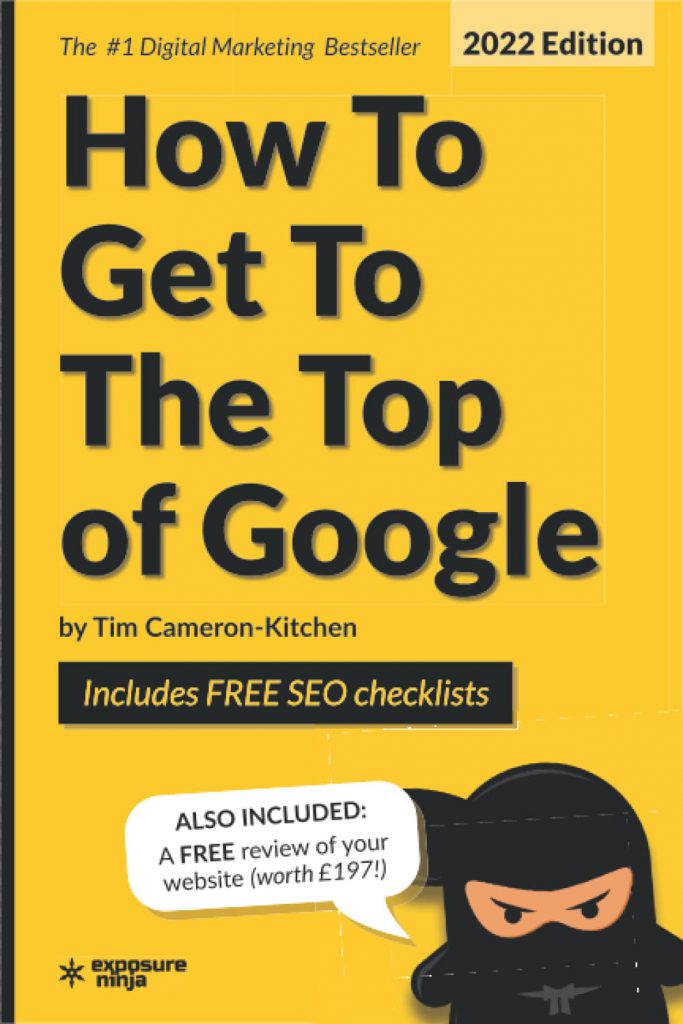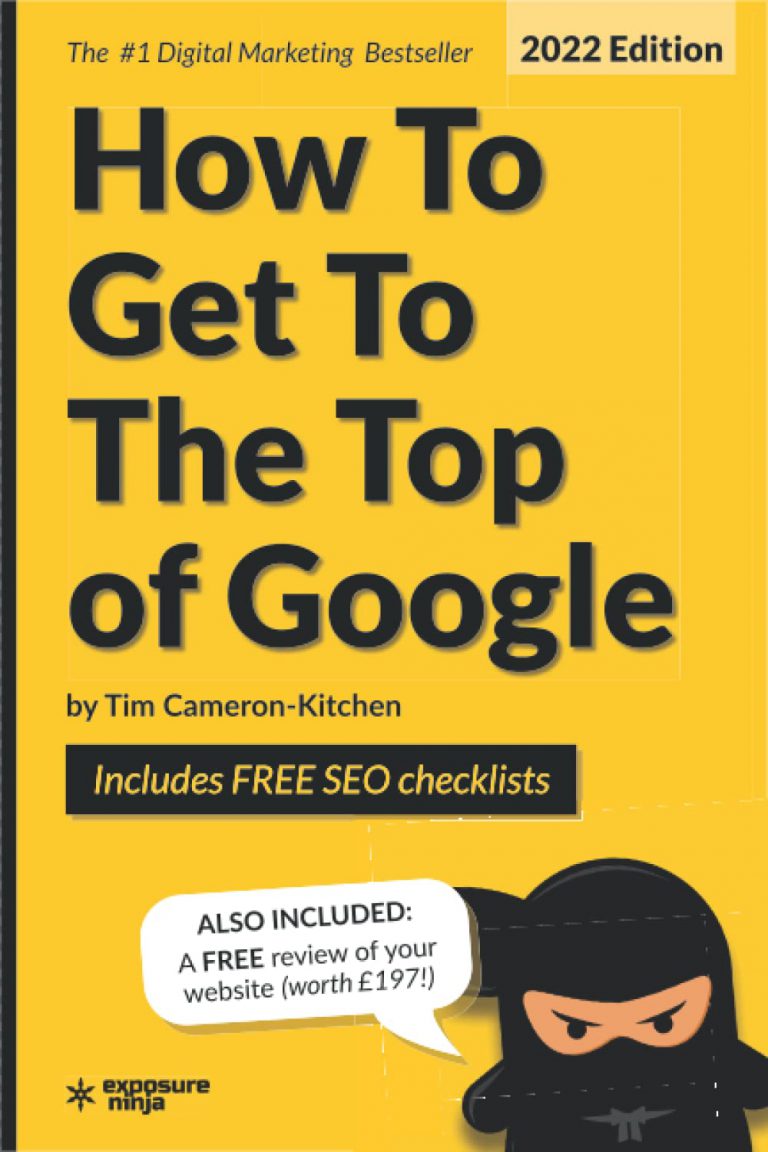 A guide updated yearly, the book prides itself on its use of plain English and simplification of SEO jargon. Like the entry above, it features step-by-step instructions to boost a page's ranking, how that works, and how to stay safe from Google penalties.
5) The SEO Blueprint: How to Get More Organic Traffic Right NOW by Ryan Stewart and David Krevitt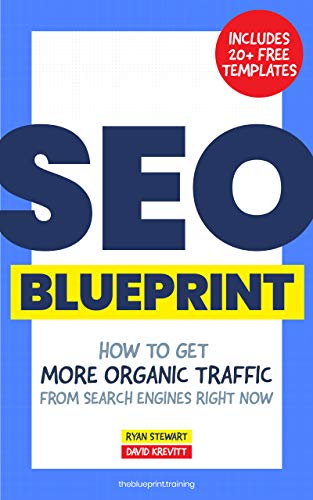 Another SEO blueprint, but this time, with a great emphasis on organic traffic. "The SEO Blueprint" takes an agency-wide approach to running SEO campaigns for clients. That doesn't stop it from being a valuable resource for individuals, as they provide free templates and a thorough explanation of how profitable SEO campaigns are made and run.
A practical way to apply digital marketing knowledge
With all this digital marketing knowledge, surely finding employment or clients is easier?
Not exactly. You still need to prove to prospective employers that you know how to apply these concepts in real-world situations. But how do you get those chances if these openings require work experience in the first place?
Acadium offers apprenticeships, a practical way of gaining marketing experience.
Practical experience at your fingertips
You'll learn how to carry out market-relevant tasks with experienced mentors. All of your output will have an effect on real-world businesses. And over the course of three months, you'll grow your portfolio, and receive testimonials, certification, and social proof—evidence that your skills benefit businesses.
You can go through your apprenticeship while taking on courses. These free modules provide a complete look at digital marketing and other important marketing techniques. By the end, you'll get opportunities to complete tasks using what you've learned, and the chance to earn certification.
Need more resources to help expand your digital marketing knowledge? Take a look at these posts:
Five years in journalism, two in proofreading, and eight in freelance ghostwriting. Creating content that's entertaining, informative, and actionable shapes my writing. When not scrutinizing my copy, I'm likely watching hockey.
Top Marketing Webinars for Digital Marketers in 2023

By attending these webinars, you will have the opportunity to learn from industry leaders, gain insider knowledge, and stay ahead of the competition.

9 Types of Digital Marketing to Choose From in 2023

Digital marketing is a dynamic field that offers diverse career opportunities. From search engine optimization to social media marketing, there are many specializations to explore. Whether you're just starting out or looking to switch careers, this guide will help you find your ideal digital marketing niche.

Subscribe to our newsletter for digital marketing resources
Become a better marketer with our digital marketing resources and tips shared weekly in your inbox.

Build your marketing career for free or find marketing talent on any budget — fully remote.