What Is Inbound Marketing & 7 Strategies to Implement in 2022 [+ Examples]
Are you still chasing customers? Here, you'll learn how to implement inbound marketing--a long-term strategy to attract and convert customers--and the top inbound marketing tasks to outsource.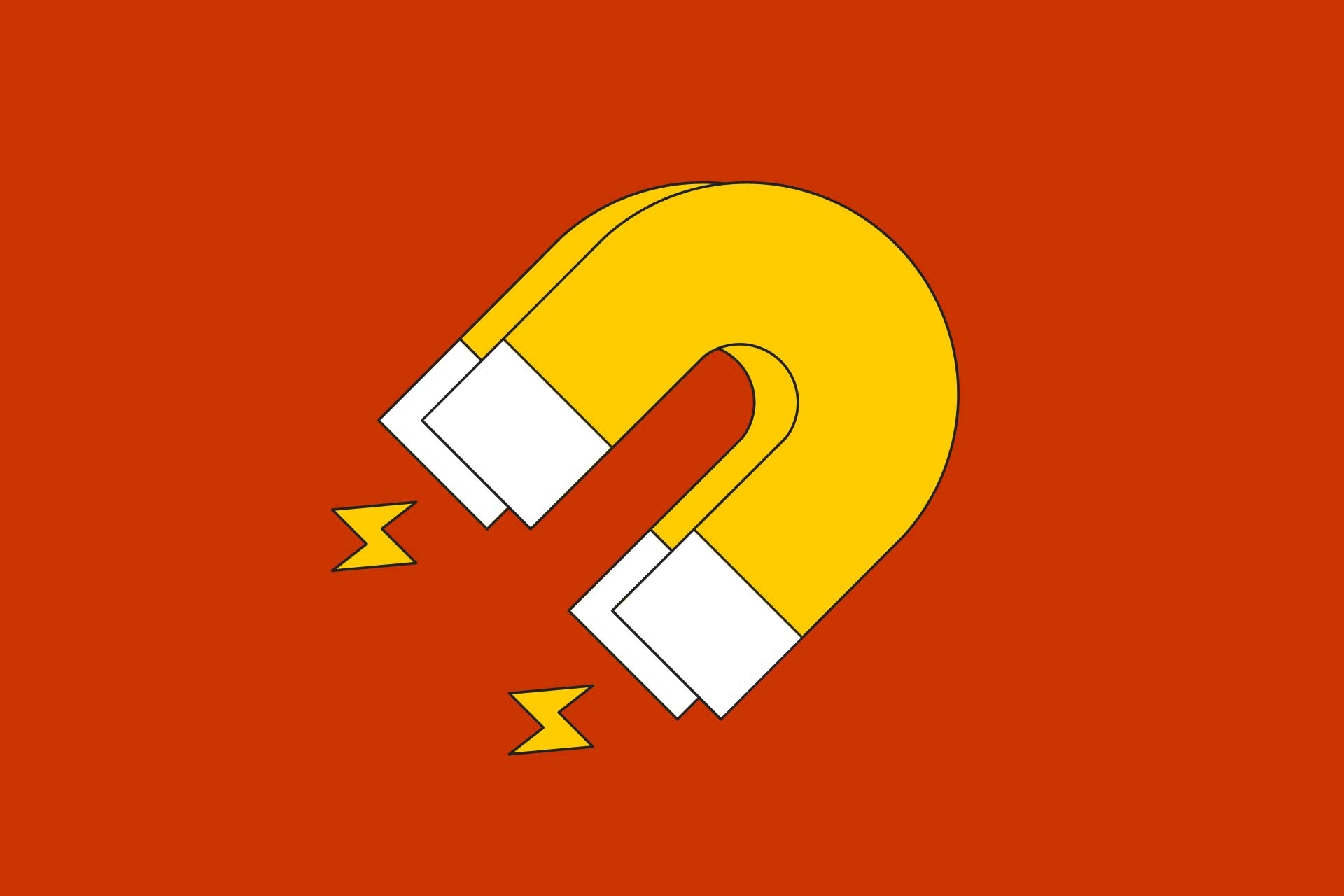 You gave Facebook Ads a shot only to have a handful of views but no conversions. Or the other scenario is that you've been posting consistently about your offers on social media, but no one is making a purchase. If this sounds like you, inbound marketing has some answers for you.
In this article, we'll discuss what inbound marketing is, the 7 inbound marketing strategies you can implement (with examples), the tasks you should outsource, and where to find vetted marketers to help you achieve your business goals.
What is inbound marketing and why is it important?
Inbound marketing is the method of growing your business through a range of marketing activities that pull in customers and foster relationships.
These marketing activities involves 4 stages:
Attract – Ways to help customers find you
Convert – Ways to motivate customers to take action
Close – Ways to "close" gaps
Delight – Ways to be a continuous source of value
Inbound marketing is all about attracting the right audience to your business with valuable content and conversations that establish you as a trusted advisor with whom they want to engage.
Rather than blasting your message out to as many people as possible, it's about targeting the right people with the right content and engaging them in a way that builds trust and credibility.
The best way to do this is to think of yourself as a resource, not a salesperson. When you provide valuable information and insights, people will start to see you as an expert in your field. They'll be more likely to want to do business with you–and that is how the perspective of inbound marketing is born.
Inbound marketing tactics utilize content marketing, social media, search engine optimization (SEO), and lead nurturing to attract potential customers to a company's website and convert them into customers.
When done correctly, inbound marketing can help you:
Build trust and credibility with your audience, which can result in more leads and sales over time.
Attract more qualified leads that have better chances of converting into customers
Better track the results of marketing efforts, as you can better see which tactics are working and which aren't.
Inbound vs. outbound marketing
Inbound and outbound marketing are marketing methodologies that both seek to convert customers but differ in the method.
They differ in terms of the following:
The relationship of the customer to the business, e.g., potential customers vs. familiar customers.
The stage the customer is in the buying process, e.g., Awareness, Interest, Desire, and Action
The techniques used
However, to remember the difference between the two, remember P.I.M.O.: PULL IN vs. MESSAGE OUT.
Outbound marketing pushes "out" your marketing message to potential customers with the hope of direct conversion, a.k.a. sales.
Outbound marketing is excellent for tapping audiences in the "Action" stage, specifically those who already know what to look for and find value in your offer.
Outbound marketing examples
Radio and T.V. ads
Print and online ads
Direct mail
Cold-calls
Selling at a booth at a fair
Door-to-door sales
Social media sales campaigns
4 Small business problems that inbound marketing can solve
Here are some of the most common problems small businesses face and what inbound marketing offers to your business to increase brand awareness and revenue.
Problem #1 My audience sees my products/services, but they don't take action.
42% of small businesses fail because of a lack of demand. Still, more often than not, it isn't about demand but a lack of brand recognition and value. In other words: They don't trust you or believe in the value of your offer just yet. Create trust and value through free content such as relevant blogs, videos, and social media marketing.
Problem #2 My audience chooses other businesses over my own.
Through social media, email marketing, and even a blog, you can:
Educate
Entertain
Interact with potential customers
Build trust so they will choose you when they are ready to buy.
They may also not be seeing you in search results, or perhaps your branding and offer aren't clear. It can also be necessary to make the buying process easier and more intuitive through forms or chat automation.
Problem #3 I need to generate more leads, but I only get them through ads. Otherwise, silence.
Investing in SEO will help you achieve leads to you naturally and over time. When your site is SEO optimized, potential customers can find you through their search queries.
Having several relevant SEO blogs on your website creates a path for customers looking exactly for your knowledge to find you.
Problem #4 I need staff but don't have the budget.
Are you looking for a trained entry-level marketer to help you grow your business? Consider our Apprentices.
Apprentices can help you organize and give valuable feedback to re-examine your business needs. Having an apprentice can also be the start of your development as a business leader, giving you more knowledge and insight to run your business more efficiently.
Freelance For Business
Hire Acadium's top marketing talent
Let us find you your next affordable marketing freelancer. Vetted to start immediately and meet your marketing needs.
7 Inbound marketing strategies (with examples)
In this section, we'll help you narrow down the inbound marketing strategies at each stage:
Attracting strategies
The first stage of inbound marketing. This stage is concerned with finding and attracting your audience.
Blog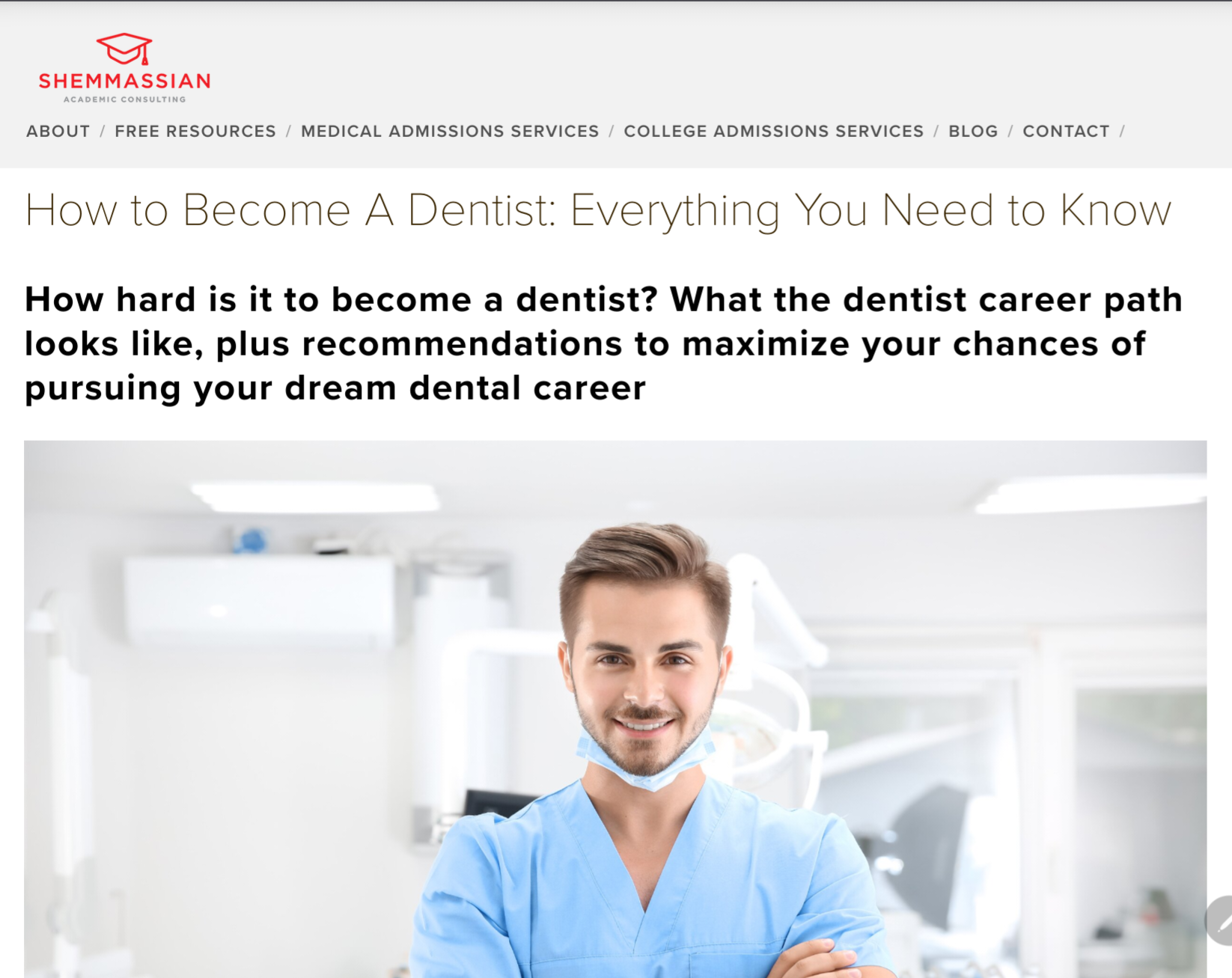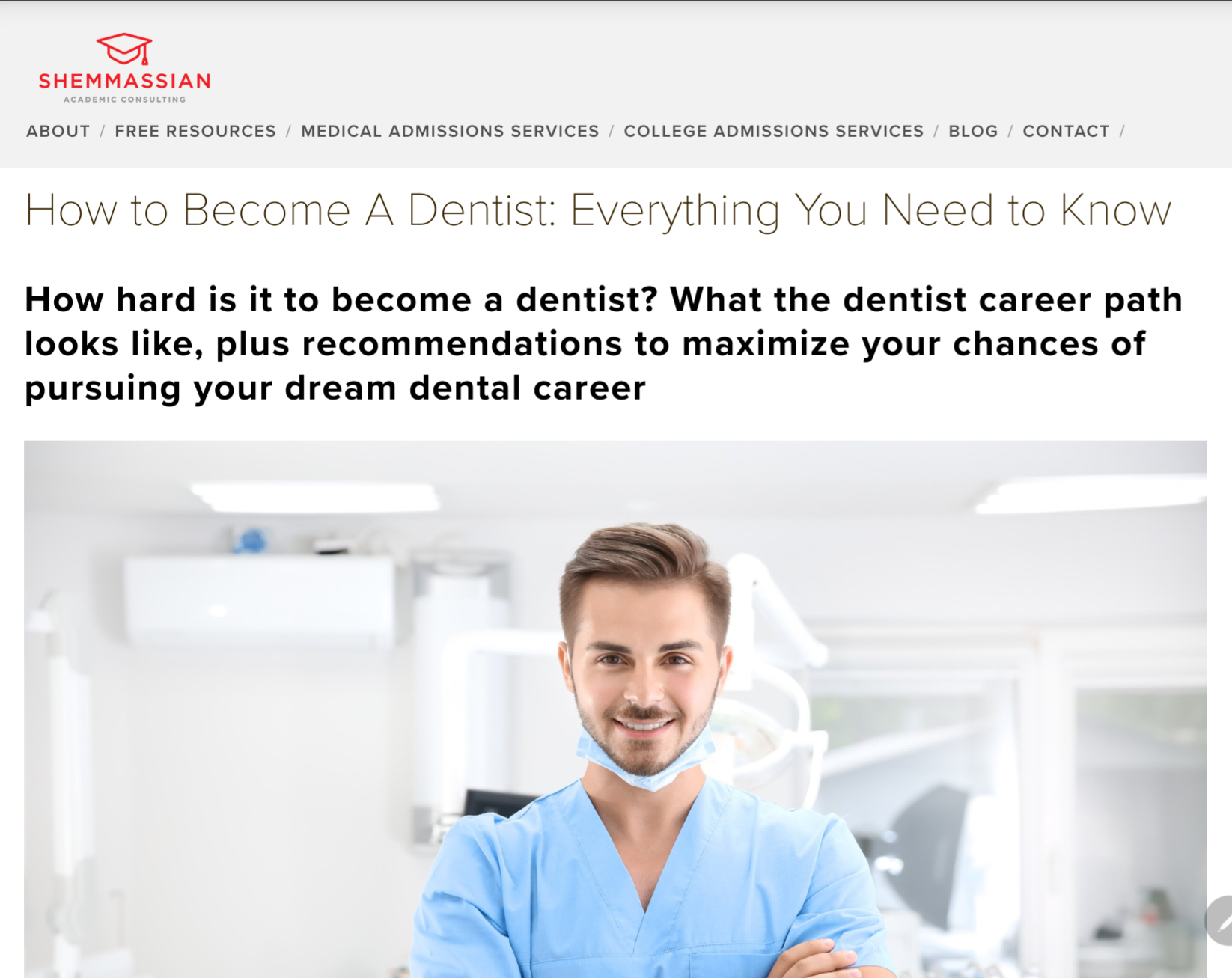 Your blog is your prospects' doorway to your brand, offers, and expertise made even better with SEO.
Let's look at the academic consulting website Shemmassian Consulting from the perspective of a future dentist.
Enter the search query "How to be a dentist U.S.A."
Their blog post "How to Become A Dentist: Everything You Need to Know" appears as the top search result on Google.
They offer academic consulting. As someone considering being a dentist and finding value in their blog, I'd consider booking an appointment with their academic consultant.
You can learn more about blogs and SEO here.
Social Publishing
Besides blogs, it's essential to have good content on social media, where 4.62 billion people are logged on.
Let's do a quick audit on GrubHub's Facebook Page, for example: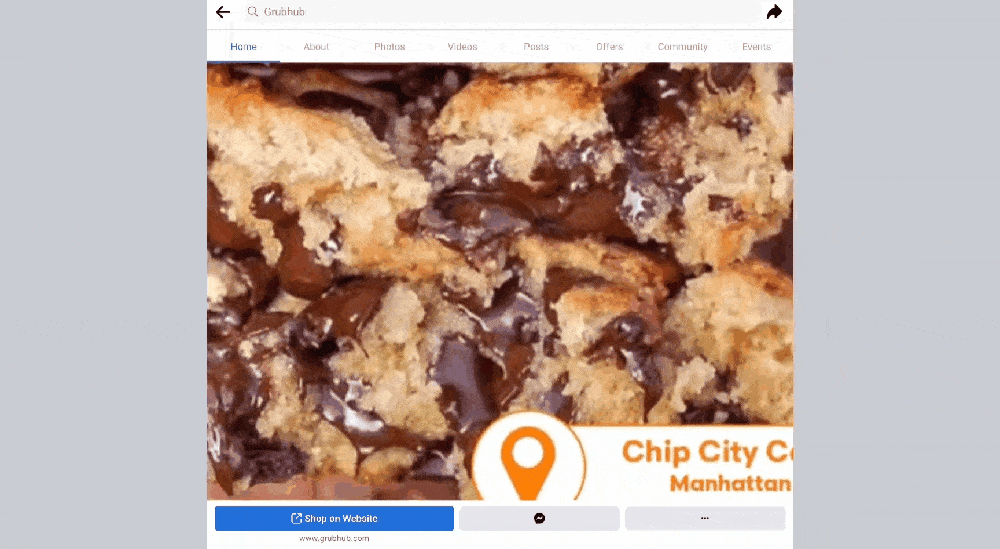 At first glance of their logo, you can tell their brand color is orange. They incorporate orange and sunny hues to their photos, making them recognizable.
Their posts are valuable with news on fund-raising efforts, discounts, promotions, and new food to try.
They're actively engaging with their followers in the comments.
Also Read: I Hate Social Media (But I Need it For My Business)
Converting strategies
The second stage of inbound marketing is what businesses want their audiences to do: Finally, make that purchase.
Forms and Landing Pages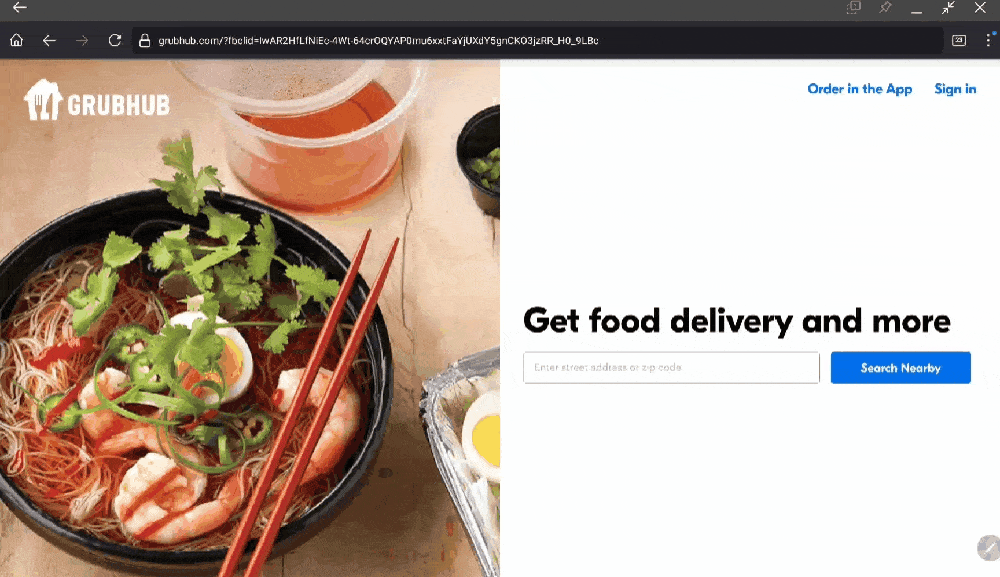 These two are distinct from one another, but here's a perfect example of using both on the same page:
When you click on GrubHub's Facebook page link, you'll see a particular version of the main website called a "landing page."
This landing page helps customers understand the offer quickly and take action without leaving the page.
While reading the content, a "form" will pop up offering you a discount you can access through email.
Closing strategies
The third stage of inbound marketing. This stage is concerned with closing the gaps to inaction or hesitation.
Automation
Through automation, the system in charge of check-outs can detect abandoned carts and offer a means to motivate customers to finalize their purchases.
Let's look at Sephora, for example.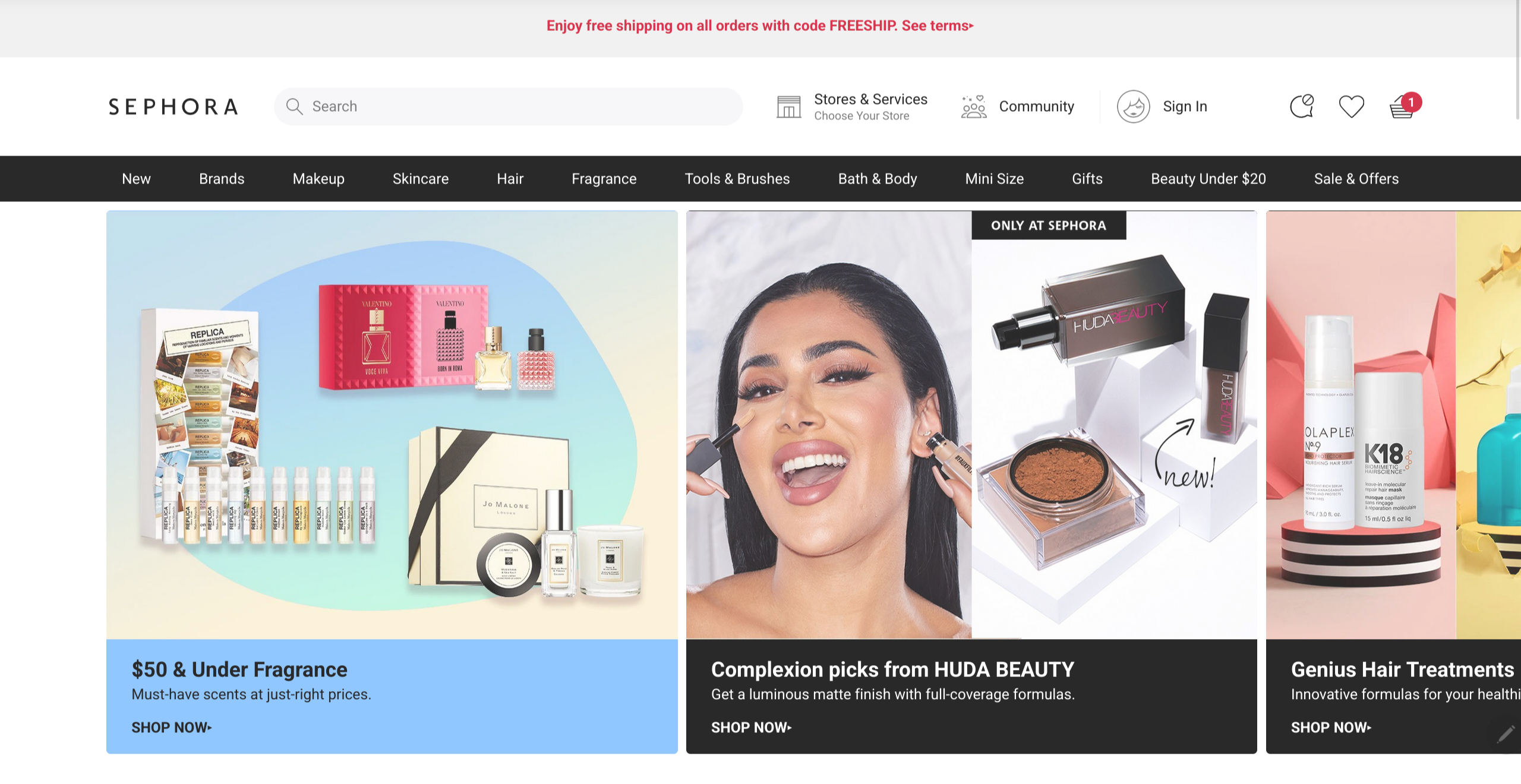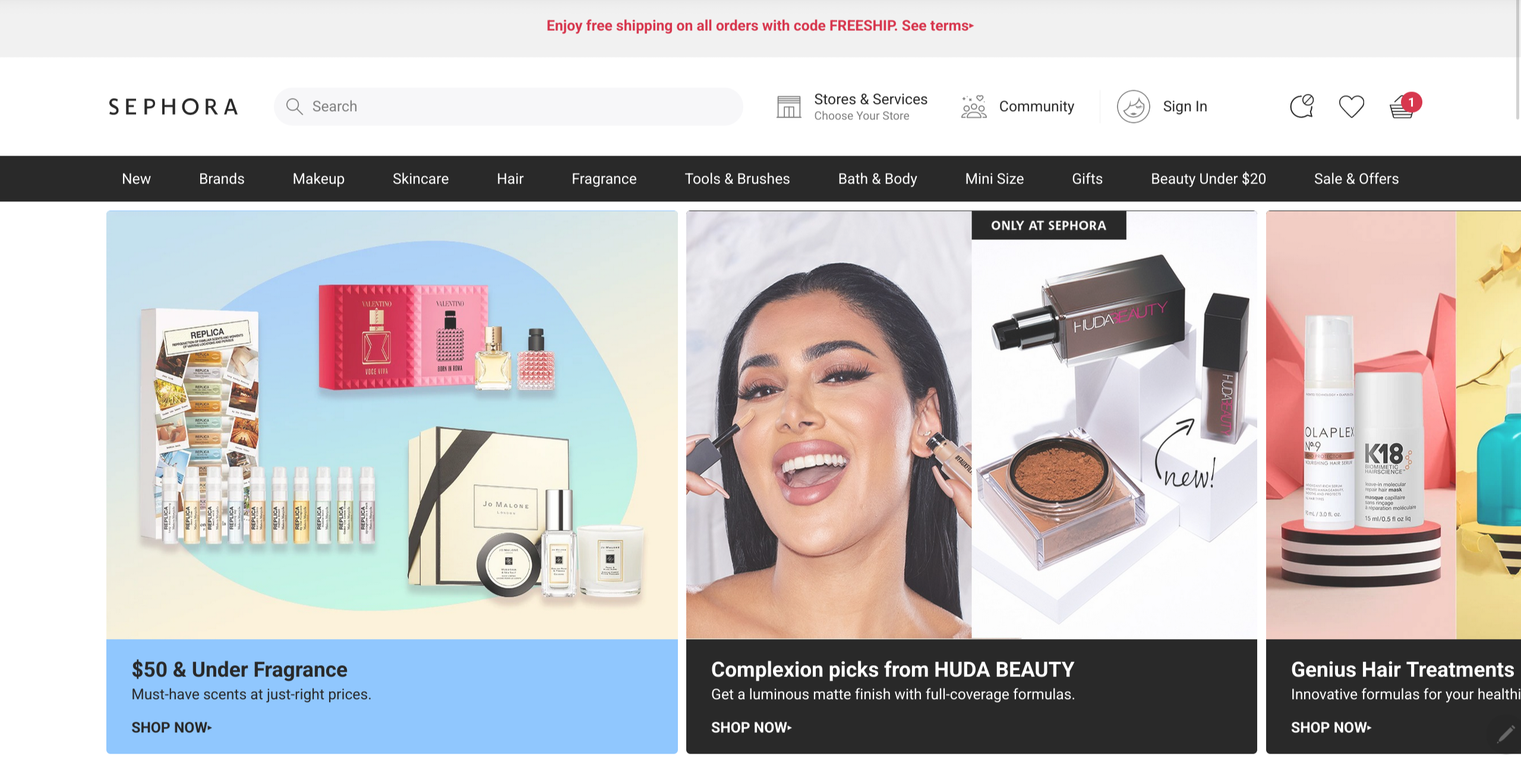 Since we're abandoning carts, no card is needed! Add what you want to the cart ("basket" in this case).
Click "Check out," and you'll be greeted by a form asking you to log in or make an account.
This is a crucial stage for the closing automation to work: To convince customers to spend a few minutes on setting up an account, they offer a free birthday gift, seasonal savings, and free rewards for those who sign up.
Once logged in, attempt to check out. Then, abandon the basket by leaving the site.
A voucher will be waiting for you in your email to use at your check-out.
Delighting strategies
The last stage of inbound marketing. As the name suggests, these strategies ensure customers continue having positive experiences with your band.
63% of marketers observed how personalization increases interactions and improves conversion rates. This makes sense because a customer of 5 years will have different needs than someone visiting your website for the first time.
Smart content (or dynamic content) adapts and changes depending on its viewer. It "knows" how to do this by referencing your CRM or marketing automation platforms and other software to find out more information about the viewer.
You can send surveys to customers through email and social media inboxes.
MailChimp, for example, sends surveys every once in a while to MailChimp users. Continuous asking and applying feedback gives their users confidence in improvement and dedication to progress, encouraging users to trust the service.
6 Inbound marketing tasks you can outsource
Marketing is time-consuming and as a business owner, you do not want to get bogged down by doing numerous marketing tasks by yourself. You would rather want to focus on other essential aspects of growing your business. The smart approach is to outsource certain marketing activities. Here are 6 inbound marketing tasks you can outsource to vetted entry-level marketers.
1. SEO Content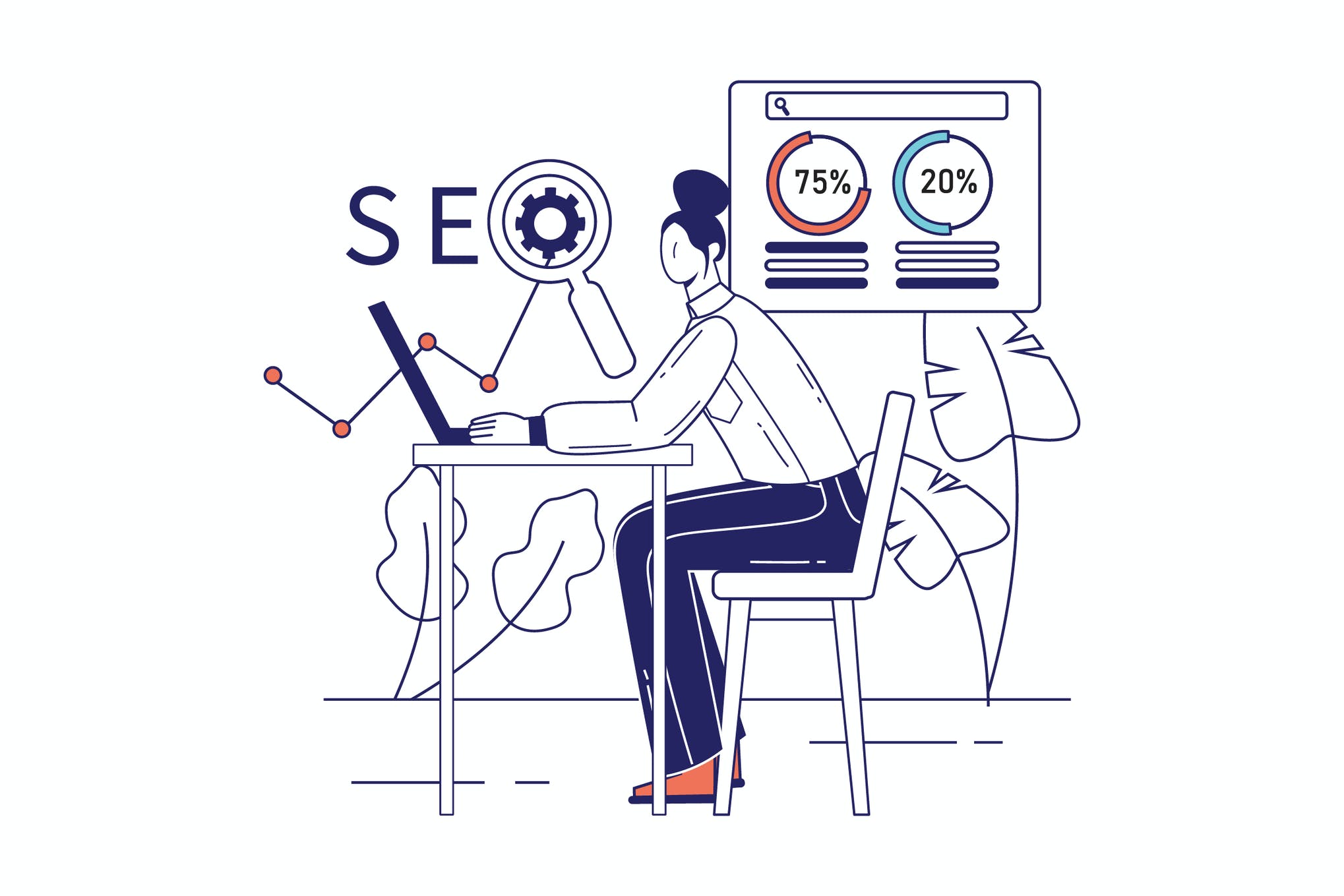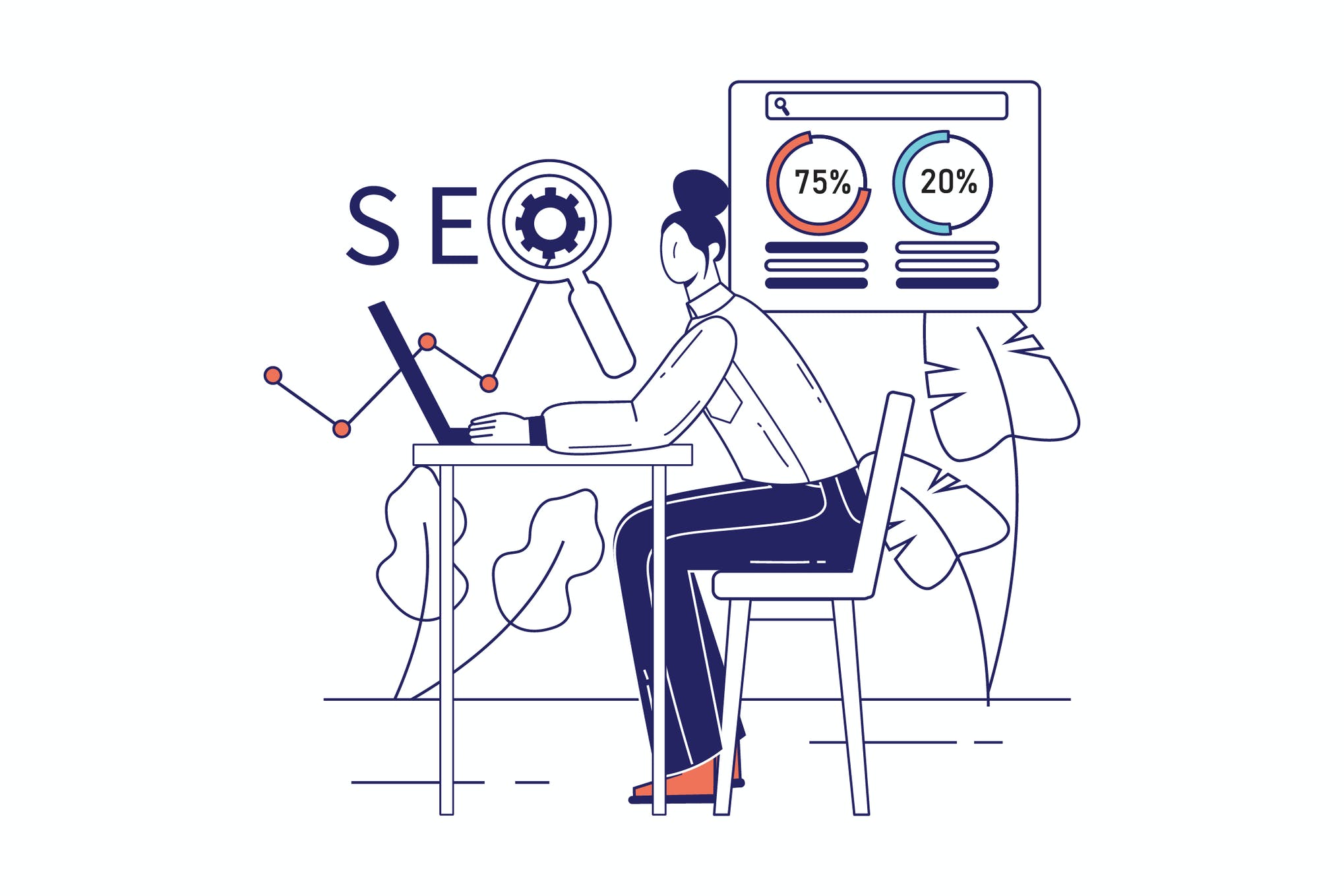 SEO is the process of optimizing a website or web page for higher rankings on search engines for relevant keywords. SEO marketers do this by creating the right keyword strategy improving the title, metadata, content, and on-page optimization.
Benefits of outsourcing SEO content writing:
Produce blog content consistently
Improve search results ranking
Increase web traffic over time and not just once
Increase qualified leads
2. Email and Marketing Automation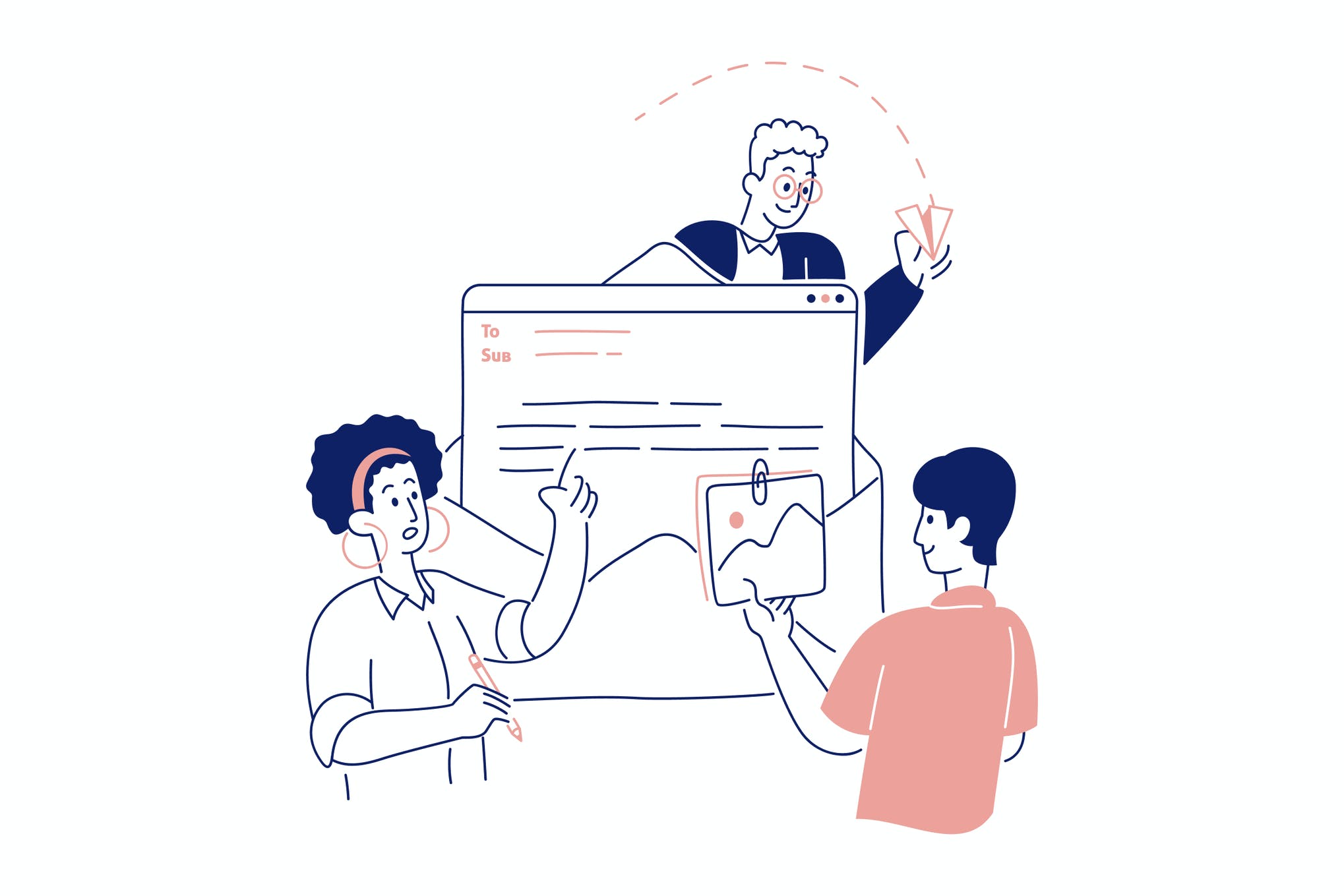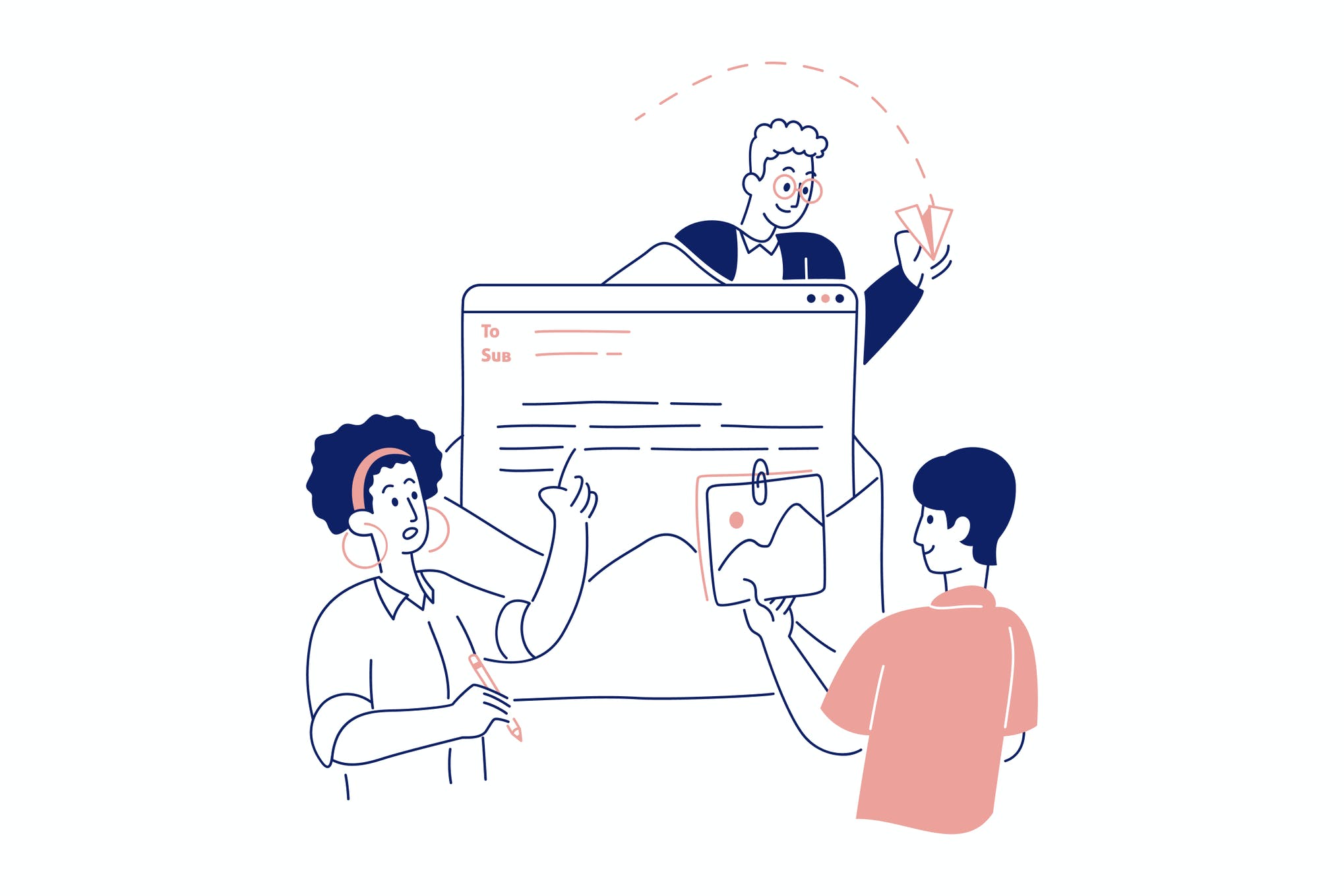 Have you ever tried making your own free MailChimp account only to be greeted by a slew of options and nowhere to start? A marketer skilled in automation can help set up these systems for you.
Benefits of outsourcing email and marketing automation:
Automated, simplified, and streamlined business processes
Set up and scheduled promotional and transactional emails and newsletter
Lead nurturing on auto-pilot
3. Social Media Management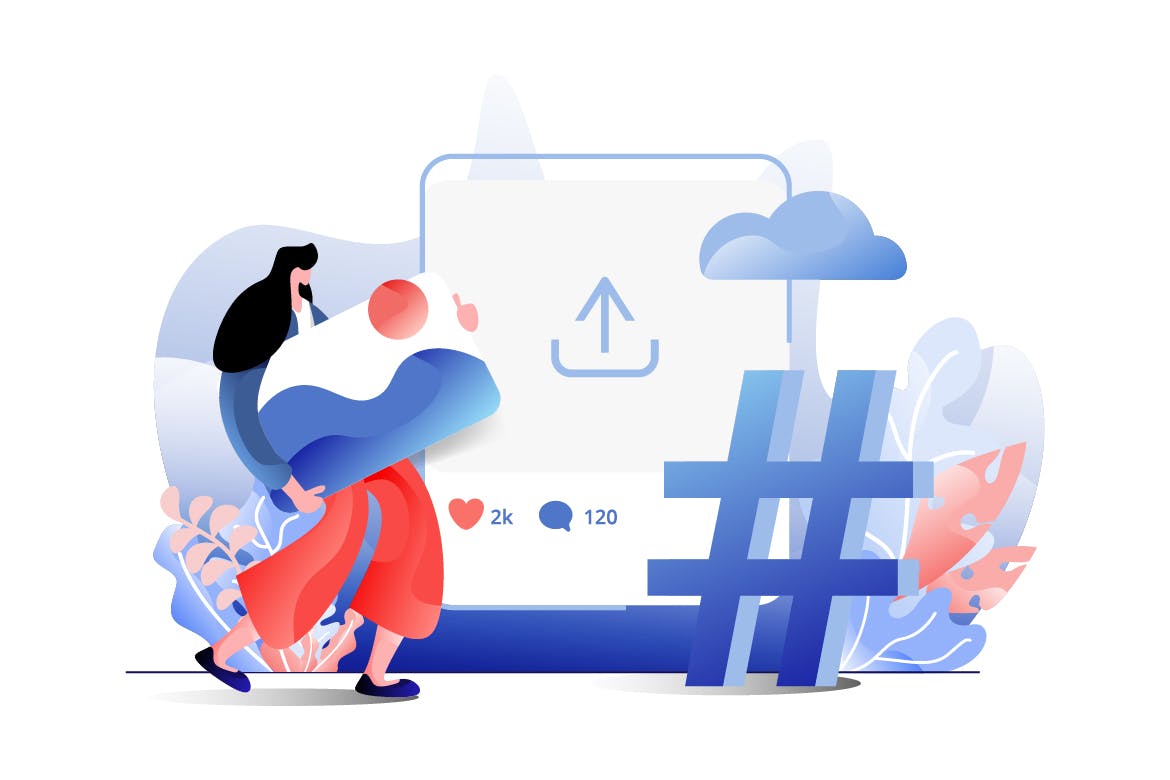 Each social media platform calls for a different strategy. Not to mention, you have your social media inbox and comments to clear while engaging with other creators' content.
Benefits of outsourcing social media management:
Consistent posting of content
Scheduled content for increased professionalism
Increased brand recognition
Relationship building and engagement
4. Copywriting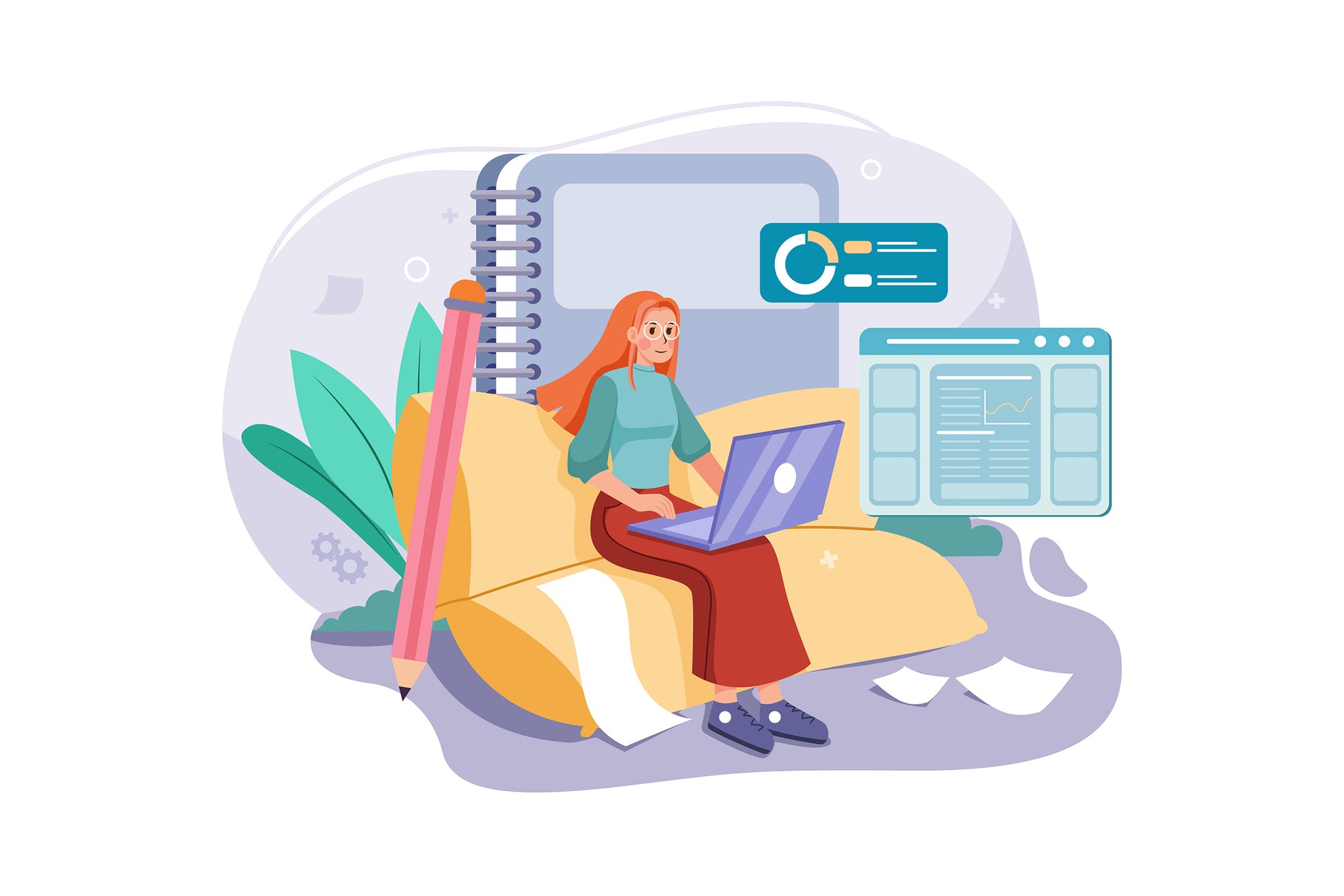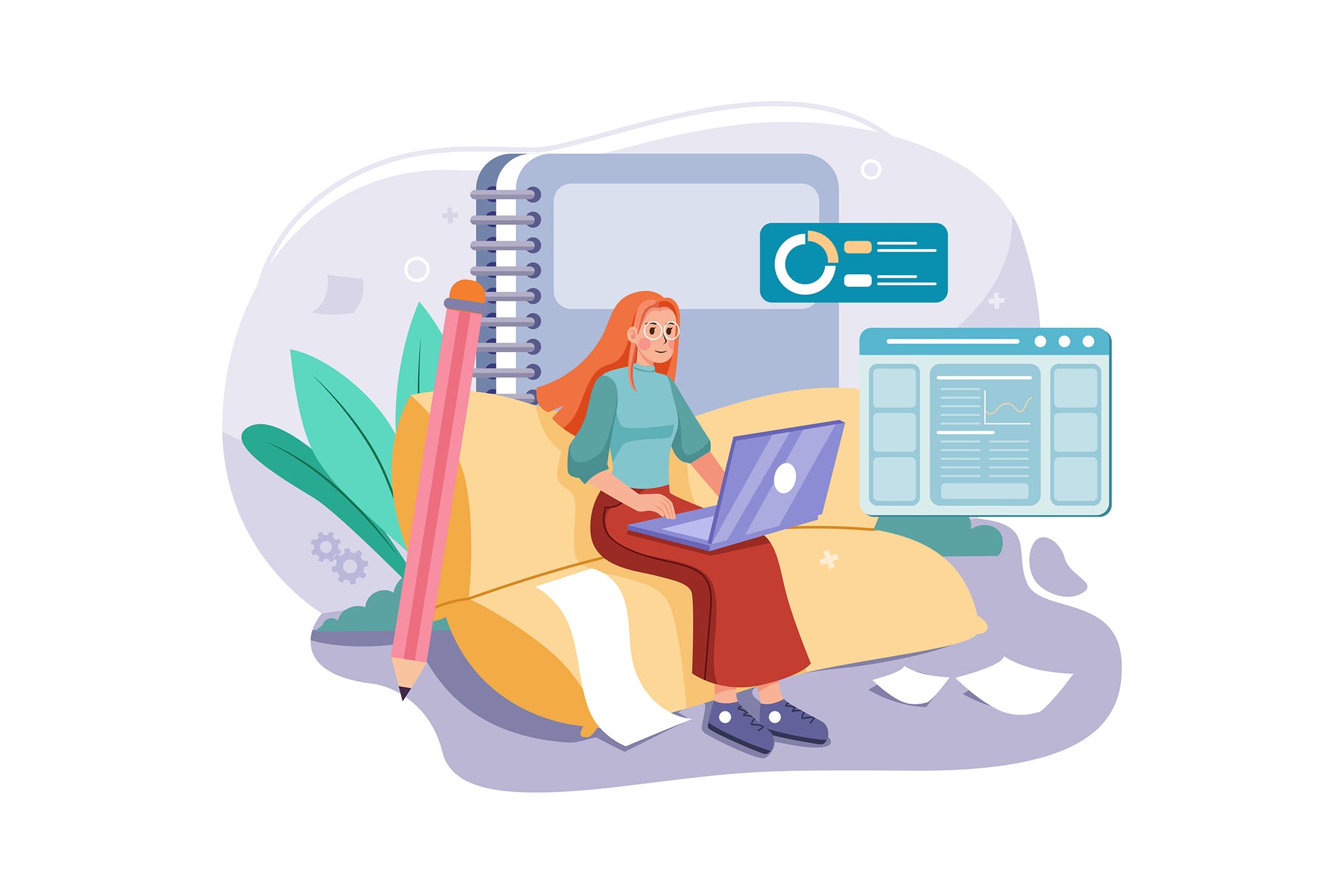 While an SEO content writer gets the search engine algorithm to show your content to more people, the copywriter helps your content sound irresistible to pass up and recognizable as yours. Copywriters can write your social media captions, email subject headlines, and email body content.
Benefits of outsourcing copywriting:
Increased engagements
Increased conversions
Identifiable and unified brand "voice."
5. Graphic Design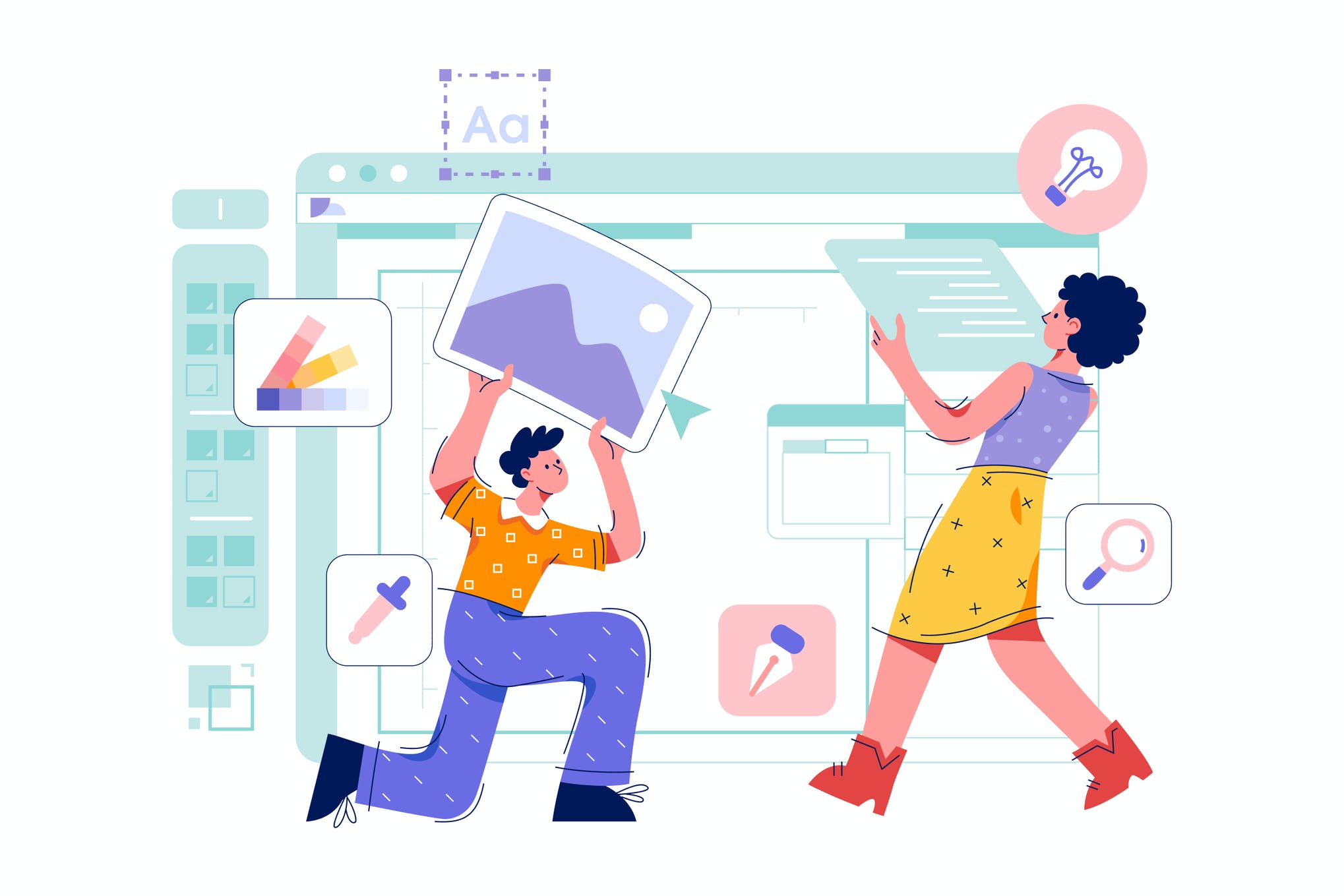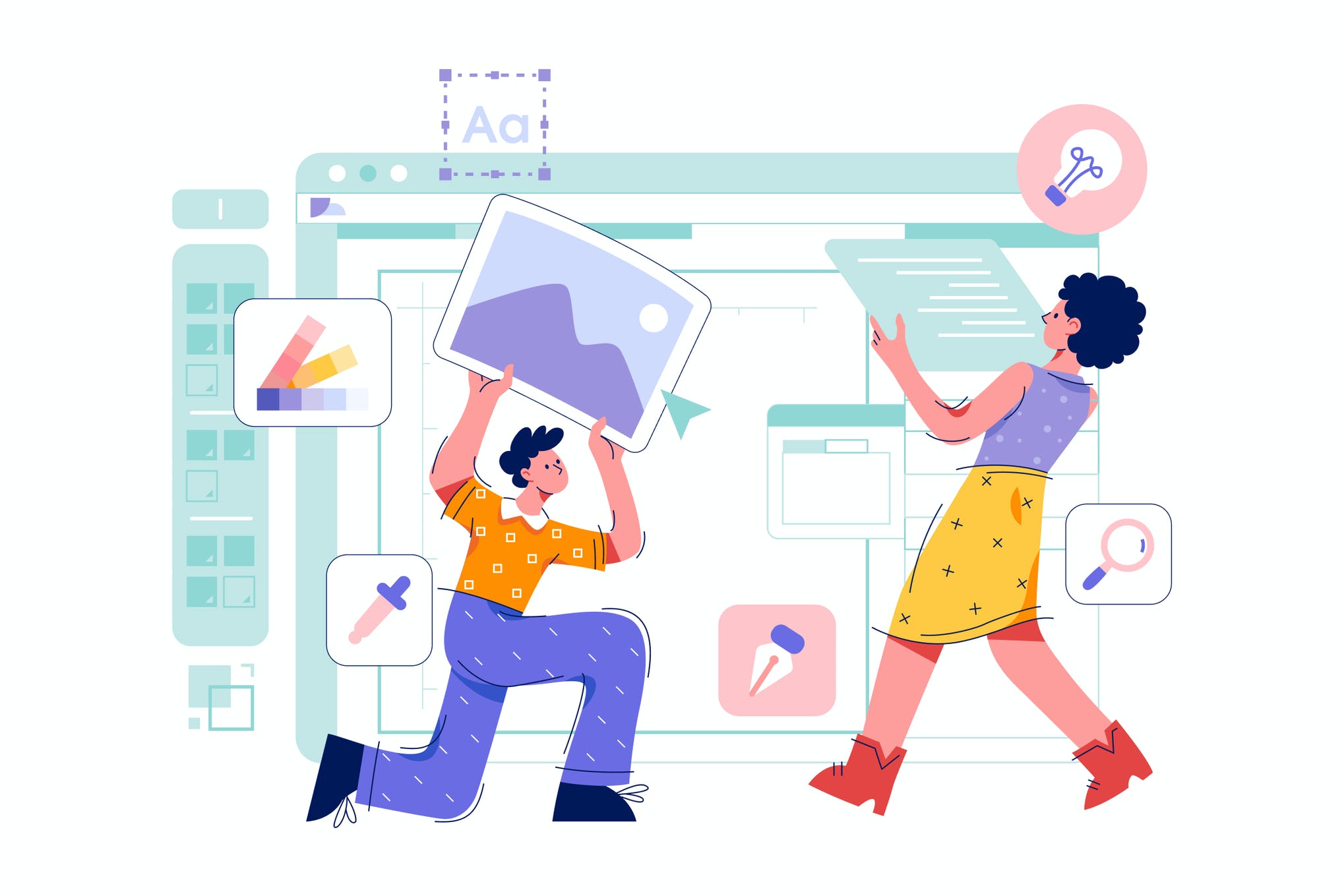 It's not enough to have well-written text. Only 20% of audiences will read an entire web page but will view every image. Graphic designers can help you create an appealing and cohesive brand your target audience will want to click on, be it social media or website layouts.
Benefits of outsourcing graphic design:
Immediate brand recognition
Better target audience attraction
An increased perceived value of the brandVideo marketing
6. Video Marketing
Videos build confidence and connection to your brand in ways texts, images, and graphics cannot. 74% of marketers say video marketing has a better return on investment than static imagery and even out-performs Google ads. Samples of videos to make are behind-the-scenes vlogs, an introduction to your brand story and offers, expert tips, and
Benefits of outsourcing video marketing:
Increased brand trust
Rack up shares
Increase traffic
Where to find inbound marketers
With so many inbound marketing strategies, it can be hard to know where to start and the right solutions for your small business.
In that case, an entry-level marketer could be the right choice for you. You can find these candidates through Acadium's apprenticeship program!
At Acadium, an apprentice is an aspiring digital marketer who is looking for work experience. As a business owner, you can be the mentor who guides them through real-world tasks that you need help with.
The case of Playper:
Playper, co-founded by Webb Knudsen, creates paper toys that kids build and bring to life through augmented reality. As a startup company, they needed to expand their reach but weren't ready to hire a marketing team.
While looking for options, they came across Acadium's 3-month apprenticeships and were drawn to the opportunity to mentor apprentices in exchange for labor in carrying out valuable marketing tasks.
Playper implemented 5 apprenticeships:
Social media marketing
Outreach and public relations
Paid social media advertising
Youtube, Snapchat, and TikTok marketing
Bog and email marketing
Real-World Results of Playper's Digital Marketing Apprentices
"Our Acadium apprentices helped us accomplish all three of our digital marketing goals," Knudsen concluded. "We had a really productive relationship with our Acadium apprentices."
He further broke down their concrete results like this:
"One, when we started out working with Acadium, our social media accounts had just barely been set up, so we barely had any followers. By the time they were done, those had grown to more than 10 times what they previously were.
Number two, our email marketing was a huge success. We started out with about 50 subscribers and by the time the apprentice was done working with us, that had grown to 3,000.
And number three, the apprentices were very helpful in growing our brand awareness online, including getting a number of really great articles written about our product and our brand."
Here's how we match small businesses to verified marketing talent in 3 easy steps:
Let us know what you're looking for.
Get matched with a verified candidate.
Start your apprenticeship.
Feedback from other business owners
He's not the only mentor who found success with Acadium. Look at these reviews on TrustPilot from real business owners who found growth through apprentices:
"Interns gain needed experience, exposure, and gain valuable skills. You get a vetted intern that supports your purpose and passion, while the intern receives solid mentoring, support, and hands-on education."—Elise Marie Collins
"I'm a soloprenuer looking to build my team. I dislike social media intensely. On the recommendation of another business owner, I signed up, was matched with the perfect intern for me to help me with social media, and have been consistently posted on social media ever since…I've had a great experience so far and am even considering taking on TWO interns next quarter!"—Stephanie Slocum
"As a small business owner, I was trying to do everything myself. Now thanks to my two wonderful apprentices, I have a fully functioning customer email marketing journey, an Ambassador Program, and SEO for my website."—CottonCrab Clothing
Related blogs
Therese is an SEO content writer with 7 years of experience in digital marketing. Her work has been featured in prominent publications such as Manila Standard and Thrive by HuffPost. She advocates for mental health, LGBTQIA+/SOGIE, and disability rights and vlogs about her journey as a neurodivergent, queer person of color. She enjoys collaborating on HitRECord as a talent or consultant to scratch that creative itch or lend her insight as an International Studies, Development, and Gender studies graduate. She has spoken about discovering her voice in a communications documentary with Zappos. In her spare time, she enjoys playing video games, food trips, pretending she can swim, watching documentaries, playing bass and "lute"kelele, and finding new VRChat worlds to meditate in.
Business Growth, Career Prep

What is an SEO landing page & How to Build One? [Step-by-Step Guide]

Learn the ins and outs of SEO landing pages and how to build one with our step-by-step guide. Discover the key elements and best practices for creating a high-performing landing page that drives conversions and improves your search engine rankings.

Introduction to Transactional Emails in Email Marketing

Have you ever heard about transactional emails? Do you know they are different from marketing emails? This article is your complete guide to transactional email definition and best practices to send such emails. We have also shared real-life transactional email examples for better understanding.

Subscribe to our newsletter for digital marketing resources
Become a better marketer with our digital marketing resources and tips shared weekly in your inbox.

Build your marketing career for free or find marketing talent on any budget — fully remote.