Copywriting Vs. Content Writing: Which Career is Best for You & How to Choose?
Both copywriting and content writing have their place in marketing and advertising. They are not interchangeable. The main difference between copywriting and content writing lies in the goal. Copywriting is persuasion, while content writing is education.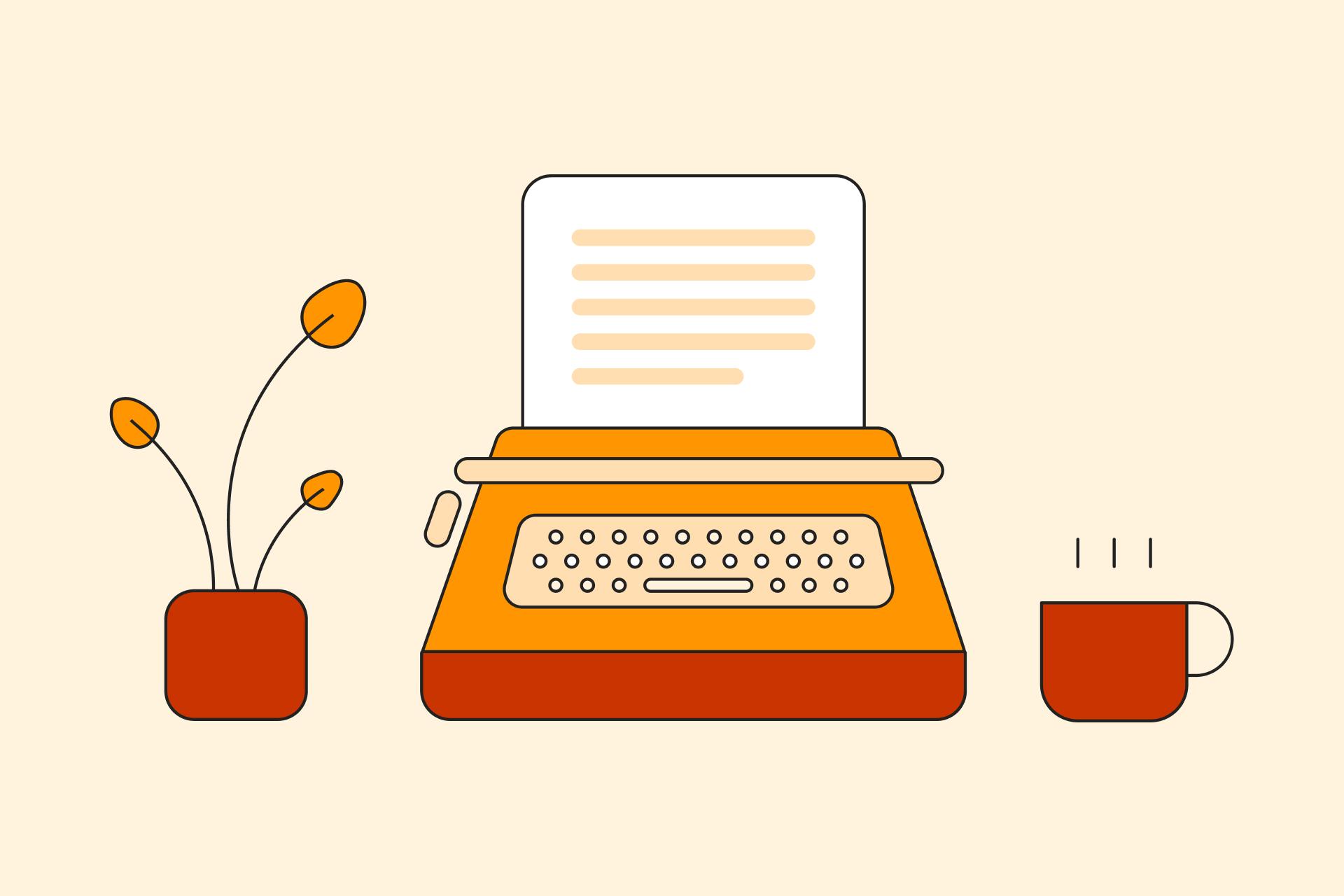 Copywriting and content writing are usually mistaken to be one and the same things, especially by those who are new to digital marketing. However, there are some key differences between both the job roles and responsibilities.
In this blog post, we will talk about these key differences to help you learn more about what careers in both fields look like. It will help you understand which career or job role is more aligned with your interests and aptitude. So let's get started!
What is copywriting?
Copywriting is the art of crafting words to persuade the target audience to take action. It is written with a clear goal in mind such as persuading a reader to buy a product or sign up for a service.
Copywriters write persuasive short-form copies such as sales letters, emails, ad copies, web copy, slogans, taglines, landing pages, social media posts, etc.
Copywriters can work as freelancers or with a marketing, advertising, public relations, or journalism agency or company.
Examples of copywriting jobs
Some popular copywriting jobs include:
Conversion copywriter
Marketing copywriter
Technical copywriter
Online product copywriter
Communications copywriter
Freelance copywriter
Also read: What Does a Copywriter Do?
5 Features of great copywriting
What makes a great copy? Below are some main features of great copywriting.
1. Persuasive
The goal of copywriting isn't just to write good words; it's to persuade readers to take action. Copywriters often use a variety of techniques to achieve this goal. Some of these include telling a story (evoke emotion), using a clear call to action, creating a sense of urgency, etc. A great copy is not a sales pitch, it is like story-telling.
2. Solution-oriented
As discussed above, copywriting involves a clear goal of generating conversions. So you won't necessarily find yourself sitting down at a desk to write. Instead, you'll likely spend time researching your audience and understanding how your copy can solve their problems. Copywriting is driven by consumer psychology.
An outline of great copywriting could look something like this:
This is your problem
This is the benefit of solving it
This is why your past attempts to solve the problem failed
And oh, this is the product that will help you solve it.
3. Conversational
If you want to become a successful copywriter, you'll need to learn how to communicate effectively with clients. You'll also need to understand what makes them tick.
This involves using conversational and jargon-free language to be able to engage with them on an ongoing basis while keeping in mind the goal at the same time. You may include data, numbers, and examples to back up your copy with facts.
Don't confuse conversation with style though. The style of your copy (e.g. formal, funny, etc.) will depend on your brand voice and audience. However, irrespective of the style, your copy should always be conversational and engaging.
4. Creative
A lot of copywriters work in advertising agencies, where they create ads and descriptions for products and services. This calls for creative thinking. Having said that, it takes more than just great ideas to produce an effective copy. You'll need to work closely with the product, design, and marketing teams.
5. Short and sweet
A great copy is to-the-point and straightforward. At the same time, it is also effective and relatable. A copy that goes on and on without getting to the purpose will only leave the readers confused.
What is content writing?
Content writing is the art of crafting words with the goal of informing and educating the readers. As a content writer, one is responsible for creating informative guides, blogs, articles, white papers, e-books, reports, newsletters, infographics, etc.
A content writer generally works in the marketing department of a company, media or journalism industry, or as a freelancer.
Examples of content writing jobs
Some popular content writing and related jobs include:
Web/digital content writer
SEO content writer
Content strategist
B2B content writer
Technical writer
Freelance content writer
Also read: What is Content Writing? 5 Steps to Becoming a Pro Content Writer
5 Features of great content writing
1. Informative and engaging
The best content writers are those who take pride in their work. They strive to create high-quality content that is both informative and engaging. They know that quality content doesn't just look good—it also helps readers learn something new,  solve problems, and feel inspired.
For instance, when it comes to the topic of marketing, Acadium's blog is full of informative content to help its readers, i.e. new digital marketers.
2. Unique and trustworthy
To stand out in the crowded world of search engines, content writers need to make sure what they're saying is unique and fresh. As a content writer, your job is to create content that not only captures the interest of the audience but also helps them trust the brand.
3. Well-researched and descriptive
A good content piece will educate and provide in-depth information. This means it is focused on providing accurate details with relevant examples.
You may think that you already know what your audience wants, but if you want to really connect with them, you need to dig deeper than that. You need to find out what their problems are, what motivates them, and what makes them tick. Only once you know these things can you start to craft content that speaks directly to them.
4. Search engine optimized (SEO)
Just being unique won't cut it too! In today's time, digital content is driven by keywords.
Search engine optimization (SEO) is the practice of increasing the number of visitors to a website by ensuring that the site appears high up in search results. How do you that? By optimizing your on-page and off-page SEO and building an impressive content marketing strategy.
As a copywriter, SEO may not be an essential skill but as a content writer for a digital medium, SEO is imperative.
Depending on the structure of the team, you may work closely with an SEO editor and/or content strategist.
5. Strategic
A great content writer knows how to talk about the brand's product or service organically in his writing and generate leads.
For example, if you are a food blogger, you may write on topics such as 'vegan desserts' and then organically include a link to your '50 unique recipes for vegan desserts' book within the article to further engage, educate, and inspire the reader, while at the same time generating a sale of your book.
Copywriting vs. content writing at a glance
Now that you know what makes up for a great copy and great content, let's summarize the difference between the two.
1. Goal
To summarize, content tells while copy sells. A copywriter persuades and convinces the reader to perform a certain action, while a content writer informs and educates about a topic to help the brand establish as a thought leader and generate awareness.
2. Format of content
Copy is short form, while content is usually long-form. In copywriting, you need to write creative content such as ad copies, slogans, taglines, and social media captions to attract and entice readers.
Content writing is a broad category of work that encompasses many different kinds of content such as articles, ebooks, video scripts, etc. that aims at informing and educating the reader.
3. Buyer journey
Although a content writer serves to create content pieces that are most relevant at the top of the funnel, i.e. in creating brand awareness and engagement, the role of a content writer is important in the complete buyer journey.
Content writers serve to do the groundwork for generating leads. On the other hand, a copywriter almost always serves at the bottom of the funnel to help generate conversions from leads.
4. Strategy
Copy is a part of the short-term strategy, while content is a part of the long-term marketing and business strategy.
The effectiveness of copywriting can generally be measured in a short span of time and sometimes even immediately such as with ads or social media posts.
On the other hand, it can take anywhere from 3 to 6 months to see results from SEO content writing.
5. Knowledge
A copywriter may not need an in-depth understanding of SEO, while a digital content writer needs a good to advanced level of SEO understanding.
Copywriting vs. content writing: How to choose which career is best for you
Both copywriting and content writing jobs have significant differences and yet each type of writing has its own place in the world of marketing and advertising.
Before you decide whether to focus on copywriting or content writing, think about what kind of work you'd prefer to do. Then, look at the pros and cons of each type of writing career, and career growth aspects, and figure out which one best fits your personality and interests.
Here are 5 factors to consider when choosing a career between copywriting and content writing:
1. Inclination
To choose the right career between the two, you need to know what kind of writing you enjoy.
For example, if you like creating meaty, informative, and strategically targeted articles, content writing may be the right choice for you. Your job will be to help brands build authority over time
But if you would rather enjoy creating concise, actionable, and goal-driven copies, copywriting might be a better choice for you. Your job would be to convince and pursue the consumers to take immediate action. However, copywriting is more than just that. Think of it as a fun wordplay to entice the audience.
2. Strengths
Figuring out your interests may not be enough. You also need to identify and analyze your strengths as a writer and understand what you are good at.
Do you understand how SEO works? Does driving organic traffic float your boat? Then content writing may be a better career choice for you.
But if you are good at coming up with creative and catchy one-liners or slogans, copywriting may be the right career for you. However, it is not as simple as it sounds. These copies must also be able to strengthen the bond between the brand and the audience.
3. Career growth
A degree in journalism, mass media, communications, and marketing is considered most suitable for both these careers. However, it is not a requirement.
As a content writer with some experience, you will also have the option to transition into other related careers such as becoming an SEO specialist, social media manager, or content creator. On the other hand, as a copywriter with some experience, you can see further growth in becoming an email marketer or UX copywriter.
The options are immense. It totally depends on what you enjoy doing and what you are good at.
Also read: What is a Copywriter: Copywriter Career Path
4. Money
Of course, money matters! The salary for both jobs varies depending on experience and location, which we will also discuss in the next section. However, over time, you will earn more as you gain experience.
Also Read: 2022 Average Digital Marketing Salaries in Canada
5. Practical experience
It is always a good idea to gain some real-life experience to support your decision and make progress before making it a full-time career.
One of the best ways to gain experience is through an apprenticeship. Apprenticeships give you a chance to work with a business owner and receive guidance.
Also, as an apprentice with Acadium, you get free access to various digital marketing courses like content marketing, email marketing, SEO, etc. to help you grow in your copywriting or content marketing career.
Acadium Apprenticeships
Gain real-world marketing experience
Discover how to work as a content writer or a copywriter in real-world scenarios, and gain work experience. Train with a mentor, for 3 months, completely for free
Copywriter Vs. content writer salary
If you think you have an aptitude and inclination for both careers, then salary and career growth opportunities could be the main factors to decide the path ahead. Let's look at the average salaries in both these professions.
Content writer average salary in US and Canada
The average content writer salary in the US is $58,358 with the lowest starting salary being $43,875 and the highest being $95000. On the other hand, in Canada, the average content writer's salary stands at CAD 53,625 with the lowest starting salary being CAD 43,475 and the highest being CAD 81,657.
Copywriter average salary in US and Canada
The average copywriter salary in the US is $65,000 with the lowest starting salary being $50,083 and the highest being $96,447. On the other hand, in Canada, the average copywriter's salary stands at CAD 50,000 with the lowest starting salary being CAD 42,900 and the highest being 69,945.
Check out how much marketers make in general.
Can you become a copywriter or a content writer without experience?
The good news is if you do not have a relevant background to become a content writer or a copywriter, you can still enter the industry.
In such a scenario, your best bet is to gain real-world experience. But how do you do that without any experience?
You can enroll in a marketing apprenticeship and work with a real-life business owner. This will help you apply your copywriting or content writing skills to practical use and gain certification and social proof for a full-time job.
It will also help you learn more about your strengths and weaknesses as a writer and work on them accordingly.
At Acadium, you can become an apprentice and work with a business owner who will also mentor you and provide career guidance. For 10 hours per week over a period of three months, you will be able to complete the apprenticeship and get ready to apply for a paid copywriting position. You might even end up landing a full-time job with your mentor.
You can begin with where you are right now and carve your own copywriter or content writer career path. Are you ready?
Alisha spearheads content strategy for Acadium Blog. She has a background in digital marketing and an extensive experience in SEO and content marketing. Her entrepreneurial and creative side led her to open up an Etsy shop to help small businesses with their social media efforts. Connect with Alisha on LinkedIn.
Top Marketing Webinars for Digital Marketers in 2023

By attending these webinars, you will have the opportunity to learn from industry leaders, gain insider knowledge, and stay ahead of the competition.

9 Types of Digital Marketing to Choose From in 2023

Digital marketing is a dynamic field that offers diverse career opportunities. From search engine optimization to social media marketing, there are many specializations to explore. Whether you're just starting out or looking to switch careers, this guide will help you find your ideal digital marketing niche.

Subscribe to our newsletter for digital marketing resources
Become a better marketer with our digital marketing resources and tips shared weekly in your inbox.

Build your marketing career for free or find marketing talent on any budget — fully remote.