Social Media for Coaches: How This Coach Doubled His Social Following
Social media, for coaches, is an ideal platform to attract prospects and increase the know, like, and trust factor. In this post, find out how a career coach doubled his social following—without taking time and energy away from serving his clients.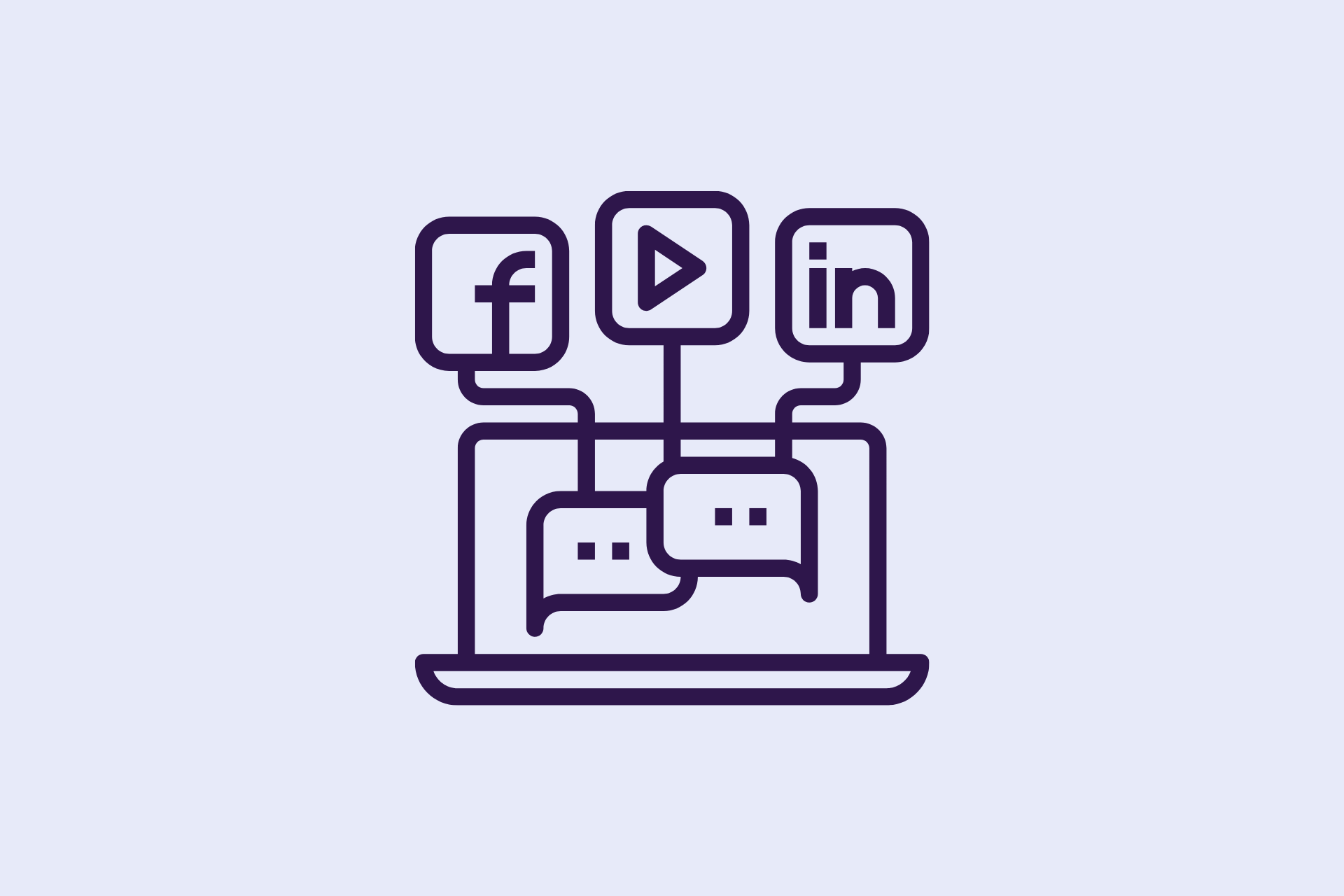 With its ability to build connections and rapport, social media for coaches is a natural platform to promote their life or business coaching services.
That's why when career coach Nader Mowlaee wanted to scale his business, one of the things he focused on was his social media presence. But like most coaches, Mowlaee wanted to spend more time serving clients than doing social media tasks.
Fortunately, he discovered an affordable solution that gave him the bandwidth to grow his business, while raising his social media presence: digital marketing apprenticeships at Acadium.
Acadium apprenticeships let you work with budding digital marketers on specific projects, including social media marketing. They devote 10 hours per week for three months on your marketing activities. In return, you provide 1-2 hours per week of mentoring to give them guidance and feedback.
In this post, you'll learn how Mowlaee was able to double his social media following while spending less time doing social media marketing.
But first, let's learn more about Mowlaee's coaching business.
You can't scale a business on your own
Navigating today's job market is no small feat. It's more cutthroat and dynamic than ever — being qualified isn't always enough. Few people know this better than Mowlaee. With years of experience working in recruitment and consulting, he wanted to help engineers early in their career overcome the roadblocks they faced when looking for work.
He found that many engineers had a hard time developing their personal brand, communication skills, and professional network so they can land interviews and job offers. That's where his career coaching business, Engineer Your Mission, came in.
Tapping into his background, Mowlaee aimed to build a process for end-to-end job search support that would get those early in their career to where they need to be as fast as possible. This comes in the form of assistance developing their personal branding documents, online presence, and building that presence through networking strategies on LinkedIn. He also helps them practice preparing for interviews and negotiating job offers.
When his business started taking off, Mowlaee quickly learned that no matter how hard he worked, scaling Engineer Your Mission on his own simply wasn't possible. Thankfully, he found Acadium. He says:
Social media for coaches: How to leverage apprentices
After getting on the platform and browsing the pool of budding marketing talents, Mowlaee found an apprentice with previous marketing training—but no experience marketing to a U.S. audience. Despite this, Mowlaee recognized their passion and drive to succeed and brought them on to his team.
That apprentice was able to assist with an entire marketing campaign, end-to-end. The apprentice tackled tasks like:
market research
collecting and validating data
writing copy and creating graphics for social media
using that content for automating their social media channels
synthesizing social media analytics and identifying areas for optimization
The results were so positive that Mowlaee says:
Since then, Mowlaee has taken on a total of nine Acadium apprentices, helping him grow his business's digital presence and freeing him up to focus more on how he can scale his product, without having to worry as much about growing the business itself.
As a result of the apprenticeships, Mowlaee managed to double his social media following in under 3 months and now sees a steady increase in engagement on his social media content.
Effective work processes with apprentices
Despite the success Mowlaee was finding with his apprentices, the sheer number of people he was managing forced him to develop a new set of processes for finding, onboarding, and working with an apprentice.
The process begins by speaking with a student and learning about who they are as a person, what they're looking for in their career, and whether or not the work Engineer Your Mission has for them will help them achieve their career goals.
After selecting a new candidate for an apprenticeship, Mowlaee would have a one-hour call with his apprentice to review their work and give them feedback before giving them new tasks and assignments.
Mowlaee quickly learned that he was more of a "leader than a manager," and found that managing people was slowing down his own workflow. To solve this, he brought on an operations manager to handle managing the apprentices. That person developed a new, streamlined onboarding process that would allow him to work with multiple apprentices at once more smoothly.
One of those processes involves pairing apprentices together as "accountability partners," allowing them to bounce ideas off of each other and review each other's work.
Mowlaee's work with his apprentices didn't just stop when the 3-month apprenticeship was over. He uses his career coaching skills to help his apprentices with their job hunt. He helps them overhaul their LinkedIn profiles, polish their resumes, and prepare for the interview and negotiation process.
7 social media success tips for coaches
Like Mowlaee, many life and business coaches find social media marketing to be effective in attracting more leads and prospects. However, you have to use it wisely. Social media for coaches can take up a lot of time—precious time and energy better spent serving your clients.
The following social media marketing tips are particularly helpful for coaches:
1. Go where your Ideal Clients already hang out online
Use your time and energy intentionally by focusing on the social media platforms, groups, and channels that your Ideal Clients are already using. If you're thinking of creating your own community from scratch, remember that growing that group and keeping members engaged takes a lot of work and time. Consider if you have the bandwidth to take on something of that scale.
2. Focus on delivering value
When you've found relevant groups or communities made up of your perfect clients, focus on delivering value. Don't jump in pitching your stuff, or you risk getting kicked out of the group. Take advantage of the communities to learn more about your Ideal Client, what problems they're looking to solve, and how you can best serve them.
3. Harness the power of live streaming
Many social media platforms let you go live on video to address an audience. Take advantage of live streaming features to establish your credibility and to build rapport with prospects. This is particularly valuable for coaches, because prospects have to know, like, and trust you before they commit to working with you.
4. Share your most valuable insights
As remote work becomes more popular, an increasing number of people are setting up virtual shops as remote life coaches or business coaches. Competition is only going to get fiercer. So don't be afraid to give away your best stuff. Folks are more likely to work with you when they learn something new from your posts or you make them think and have fresh ideas or insights.
5. Be consistent
Don't be a social media "ghost"—here today, gone tomorrow. You'll want to be consistent in three areas, time, content, and tone, so that your audience knows what to expect from you. When you're consistent, prospects will feel safer to engage with you and explore working with you.
6. Don't be shy to pitch your stuff
Even though tip #2 says you must focus on delivering value, that doesn't mean you should never sell your coaching services on social media. What seems to work well on social media for coaches is to combine giving posts with selling posts. Some marketers us the so-called "give-give-ask strategy," where you publish twice as many giving posts as you do pitching posts.
You can also apply this within one post: Give value in the first 75% of the post. Then mention your program or segue naturally into a pitch for your services in the last 25% of the post.
When in doubt, a good rule of thumb is to ask yourself:
"Have I established myself as an authority in this community yet?"

"Do people know, like, and trust me?"
If your answer to both questions is "yes", then you can pitch confidently. Otherwise, spend a little more time just giving and serving your audience first.
7. Show, don't tell
Stories lend themselves well to social media platforms. Instead of pushing sales, think of ways to naturally tell stories related to your work. For example, share the transformations of your most successful clients (with their permission, of course). And remember to use visuals—images and video—to support your message and make your social posts more engaging.
Do less, accomplish more with Acadium
Social media marketing is particularly suitable for coaches. They help to build rapport with prospective clients so that they're more likely to sign up for your programs and work with you.
At the same time, if you want to scale your business, you can't keep doing all the social media marketing tasks yourself. As Marie Forleo said in this video:
"Doing it all yourself is a recipe for disaster, or at the very least, just staying very small."
This is where Acadium can help. Become a mentor and get social media marketing help from budding marketers who are eager to help you grow your business.
Like Mowlaee, you can increase your social media reach and engagement and still have the bandwidth to scale your business.
---
Sign up for Acadium today to connect with our pool of thousands of student marketers eager to help you grow your business and learn from you.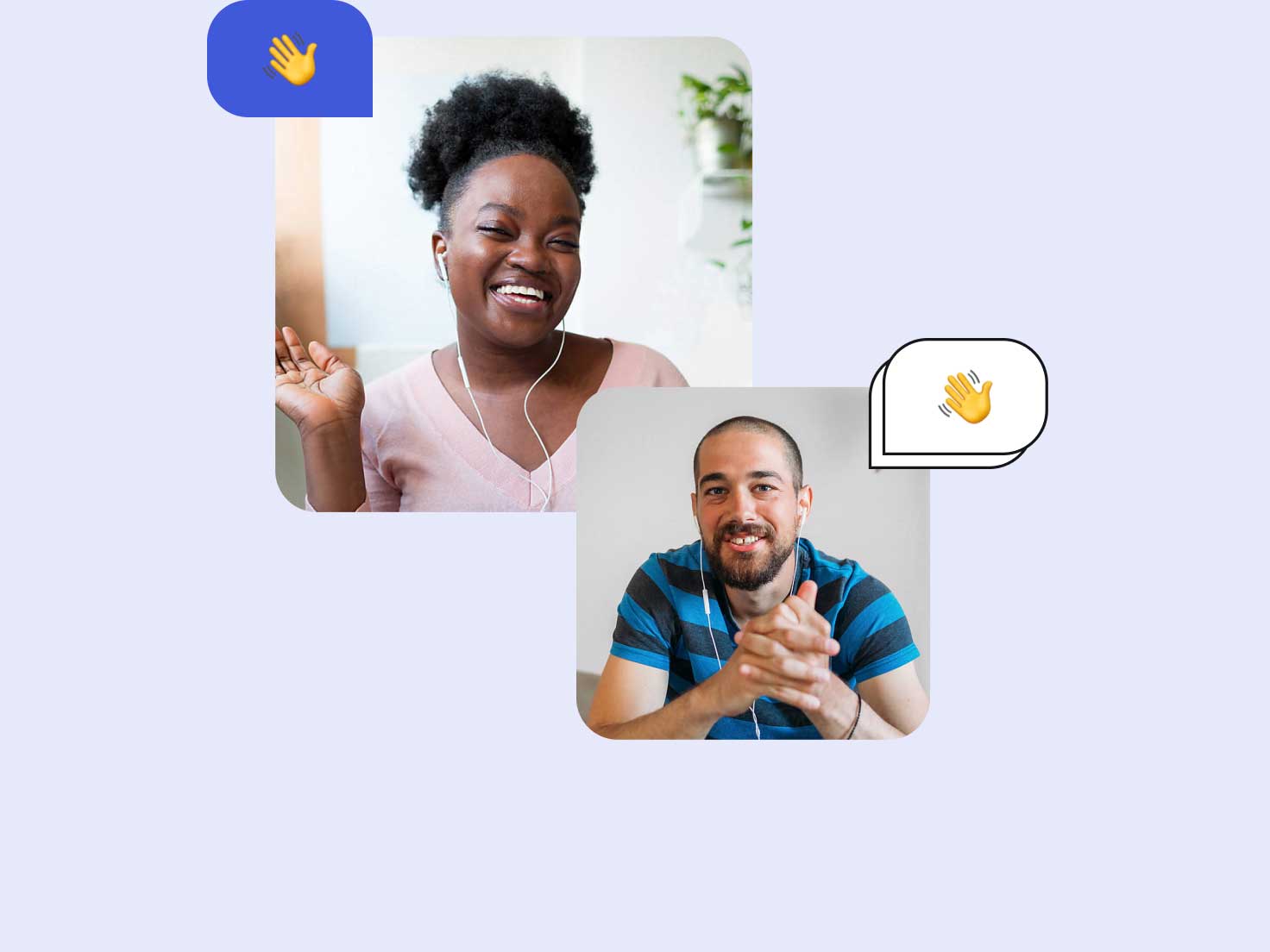 Business Growth, Career Prep

What is an SEO landing page & How to Build One? [Step-by-Step Guide]

Learn the ins and outs of SEO landing pages and how to build one with our step-by-step guide. Discover the key elements and best practices for creating a high-performing landing page that drives conversions and improves your search engine rankings.

Introduction to Transactional Emails in Email Marketing

Have you ever heard about transactional emails? Do you know they are different from marketing emails? This article is your complete guide to transactional email definition and best practices to send such emails. We have also shared real-life transactional email examples for better understanding.

Subscribe to our newsletter for digital marketing resources
Become a better marketer with our digital marketing resources and tips shared weekly in your inbox.

Build your marketing career for free or find marketing talent on any budget — fully remote.