Tips for Working with a Remote Social Media Marketing Team
You may wonder: How can I build a rapport with my social media marketing team if we're all working remotely? As you'll learn in this post, it involves reaching out, learning about your team's processes, respecting what you all bring to the table—and so much more.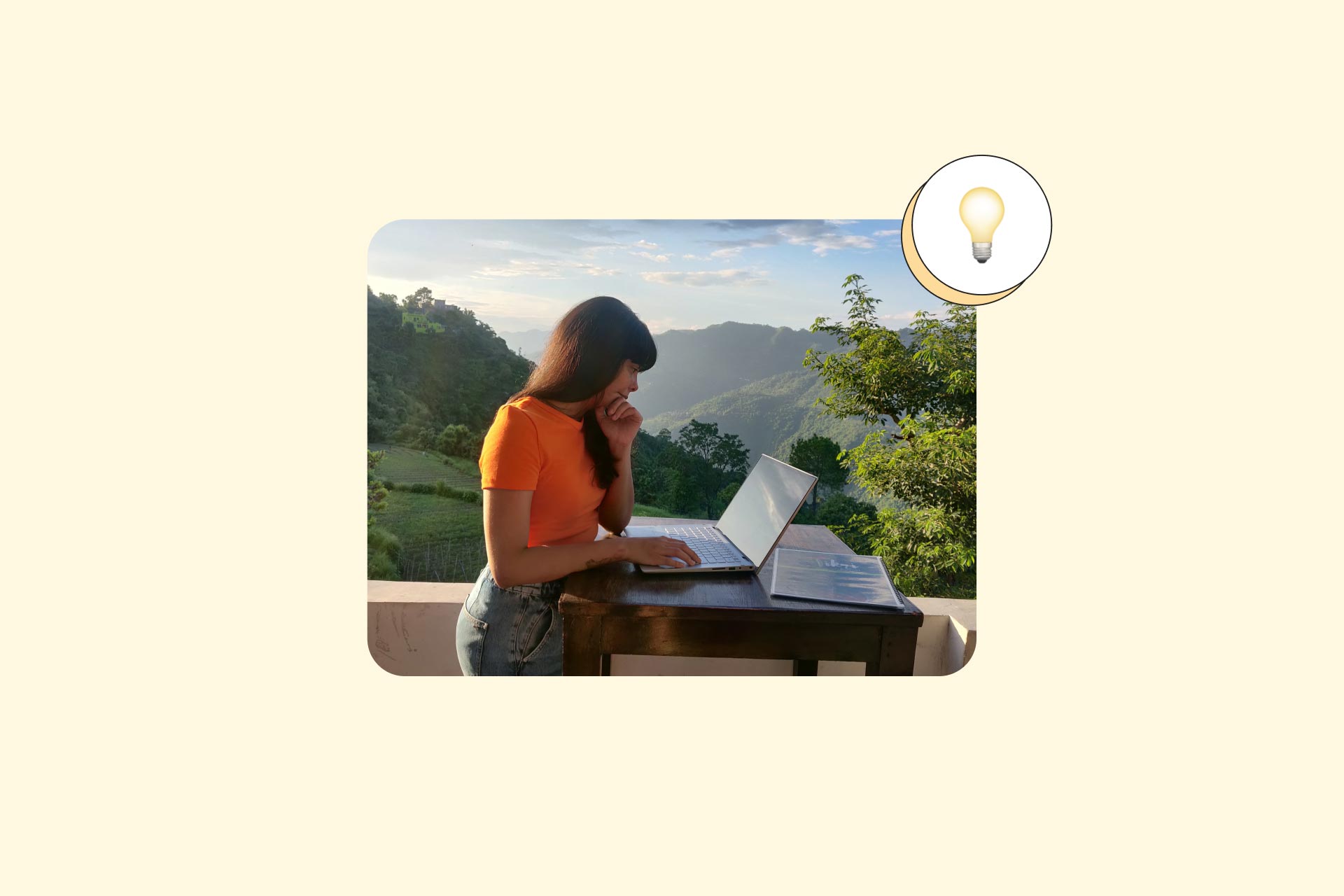 A social media marketing team is an important part of a business's marketing strategy. And in today's working landscape, teams continue to work remotely across different time zones and working hours. You might ask: how do I collaborate and build connections with my social media marketing team if we can't work in person?
One way of learning how to work in remote settings is through an apprenticeship. Acadium apprenticeships, for example, are 100% free and always remote. Apprentices learn how to work remotely and with direction by engaging with vetted mentors. You'll learn how to coordinate with your mentor, set learning and business goals, and work based on visible results—just like in real-world setting.
Acadium Apprenticeships
Gain remote work experience
Learn how to work collaboratively, and with purpose, with a mentor through a three month-apprenticeship. Upscale your job readiness and credit, while gaining practical remote work skills.
Going back to this post, you'll grasp the finer points of working with remote teams in every section. Aside from learning how to set goals with your team, you'll also discover what tools will optimize your team's productivity. Then, discover what best practices you can follow to improve your links with your teammates.
To split these insights up, we've placed them under three questions:
What does a social media marketing team do?
How do I work with a remote social media marketing team?
How do I become part of a social media marketing team with no experience?
Your first stop in this post is finding out the functions and services of an average social media marketing team.
What does a social media marketing team do?
A social media marketing team covers all aspects of a company's presence on all social networks. From strategy to community management, social media marketing teams ensure businesses get exposure, leads, and prospects. Everyone from small businesses to individual marketers, and big companies need their services.
"A large social-media presence is important because it's one of the last ways to conduct cost-effective marketing. Everything else involves buying eyeballs and ears."

– Guy Kawasaki, Canva chief evangelist
Your typical social media marketing team is in-house, and may even consist of a single person! And then there are social media marketing agencies, specialized firms hired to give companies an edge in content planning and deployment.
Entry level social media marketing jobs tend to cover general responsibilities. You will, in these positions, coordinate and post social media content across multiple platforms.
Moreover, entry level social media marketers monitor trends, competitors, and platform analytics to increase their company's visibility. Additionally, they create and launch campaigns to improve traffic and conversions. Beginners also contribute to the overall strategy made by leads, usually by creating scheduled content.
You'll often see some crossover with other marketing departments. Marketing analytics is unavoidable when crafting social media strategies, and you might even share graphics, blog posts, or videos with your company's content marketing team.
Your team's interactions with other departments in your organization—or with other teams involved in a project—can also depend on how your cluster is structured.
Your role depends on your official title and set responsibilities. I'll elaborate on what you'll possibly cover below, where we'll tackle the next question:
How do I work with a remote social media marketing team?
Whether it's a freelance team or an in-house division, your remote team needs to be in-sync to deliver the best performance possible. You can help keep up the synergy by doing four things:
Knowing the responsibilities of your team
Learning your team's collaboration tools
Sticking to communication protocols
Creating bonds with team members
To start, let's take a crack at exploring why determining roles is important for team synergy.
Know your social media marketing team's roles and responsibilities
Your tasks depend on your specialty and seniority. For instance, entry level social media marketing jobs are more likely to handle day-to-day affairs, while strategists and managers handle higher-level duties like creating content strategies.
In any case, it's better to know what your exact duties are, and what your teammates do. You can build your resources this way, and know who to contact when problems arise. Without a doubt, teams can function efficiently when they know exactly what's expected of them.
Your social media team likely has these point persons:
Social media content creator
Whether they're graphic designers, copywriters, or video content creators, content creators for social media generate posts that audiences interact with. With optimal engagement in mind, these creators fine tune their content to what's expected of social platforms. Content creators do all this in tandem with their knowledge of marketing strategies.
Your average content creator understands that every platform has its own unique strategy. To illustrate, look at the role of SEO on social platforms. While it may be true that SEO is important in Youtube and social media ads, it's not necessary for Instagram or Facebook.
For those platforms, content creators use hashtag strategies, the platform's built-in ad manager, and various curation tactics instead. They couple these strategies with data from analytics and trend services such as Google Analytics and ahrefs to deliver timely content.
And finally, content creators use social media management platforms to juggle a businesses' multiple social accounts. You'll see them use tools like Hootsuite, Tailwind, Buffer, and others to make publishing and scheduling easier. Content-wise, they use dedicated software or browser-ready alternatives to produce pieces.
Community manager
Your team's community manager is tasked with engaging your target audience. That means handling support questions, and interacting with the community to get them buzzing. They use social media and community management tools to moderate and address the community's needs.
To put it in perspective, community managers are the liaison or in-between of brands and the audience. They're must-haves for social media teams who want to create long-term relationships with the community.
Social media manager
A social media media manager differs from a community manager by the way they interact with the audience. If you're a community manager, you interact with audiences personally and think up ways to engage them.
On the other hand, your duties as a social media manager involve observing the community—along with performance metrics and market trends—and adjusting the team's strategies accordingly. You also take the lead in creating strategy tailor-made for the company's target audience if your team doesn't have a dedicated strategist.
In addition to that, you also adjust the content calendar, ensure your content's tonal consistency, and guarantee that your team can meet their KPIs and goals.
Learn your team's choice of collaboration tools
Working with remote teams means you're using multiple tools to collaborate effectively. Not only that, your team has likely adopted productivity software to get a boost in meeting goals.
As the newcomer, it's imperative that you learn these tools. Here are some software popular with remote teams across industries:
Slack
Your team needs a centralized communication channel that's faster than email. For a lot of companies, their platform of choice is Slack. Teams can opt for the paid or free version, which can store 10,000 recent messages, up to 5GB in files per workspace, and allows 10 apps and integrations.
Rocket.Chat
If your team wants a channel that discloses how its security protocols work, they may prefer Rocket.Chat instead. The open-source platform discloses how user data is secured, including the end-to-end encryption of messages and calls. Its free version also boasts an unlimited chat history and a user limit of 1,000.
Asana
Your team's content calendar, task lists, progress charts, and more, can all exist in one place—Asana. You can use Asana's templates to create a board that works for your team's needs, or customize it using the service's user experience-optimized interface. Alerts are sent to everyone tagged in a given project for any changes, allowing easy collaboration and feedback. Plus, you can track your working time using handy app integrations.
Google Calendar and Meet
Google Calendar and Meet are a one-stop shop for events setting and virtual meetings. They're easy to navigate, as they're integrated with Gmail accounts, and can be used across multiple platforms. It's also easy to integrate Google Workspace with popular communication platforms, so you don't have to click out as often.
Create boundaries and communication norms
Your remote team likely has set protocols for communications when you come in. You have to both ingrain these into your memory and give suggestions if you see room for improvement. Part of the communication etiquette teams have are:
Response times and norms
If you don't like being left on read, neither do your teammates! It's best practice to respond immediately if your team member sends a message.
In the event that you can't respond immediately, it's still best to do so within the prescribed response time, which can vary from team to team. And if you simply can't do it, send a quick reply letting your co-worker know that you've received the message, and will reply later.
You should also ask your team's email and messaging preferences. Is it easier to reach team members through email? What deliverables and questions should be sent through chat or email? Which address should be used when sending an email to your team, and not your entire company? This should be one of your priorities when joining a new team.
Meetings and one-on-ones
Sometimes, emails aren't enough! Don't be afraid to reach out and ask for a one-on-one or set a meeting if it's a matter that can't be resolved through text alone. But you should also be careful as not everyone has the same schedule, nor is every small matter worth meeting for.
"My research suggests that only around 50% of meeting time is effective, well used, and engaging — and these effectiveness numbers drop even lower when it comes to remote meetings."

– Steven G. Rogelberg, Chancellor's Professor at the University of North Carolina Charlotte
Going by that quote, you have to ensure you come into meetings on time, and with a set agenda. Don't forget to suggest turning on video either to make everyone feel more present. And when it calls for it, be active! Ask questions, give your opinions, and when presenting, use tools to show others your point.
Clusters or team rooms
Your team chat client is likely divided into topic and team channels, with some visible to everyone, locked per role, or show only to those who opt-in. Division is important, as it keeps information organized and need-to-know details within the groups they're pertinent to.
When it comes to your team's channel, you should ask if it's a strictly business environment, or if you can start casual conversations there. This is part of maintaining your boundaries with your remote teammates: while you want to establish relationships, you still have to keep things work-appropriate.
Make time for team bonding
From the top, one of the biggest questions for this article is: "How do I get to know my team if we're all working remotely?"
Your team bonding activities aren't limited by your remote nature. There are endless ways to improve your remote team's camaraderie online. What's tricky is finding which of these activities, and what time slot, works best for your team.
With this in mind, here are some remote team building activities you can suggest:
Virtual lunchroom
Your geographical location and time zone doesn't need to get in the way of a good lunch out! Set up a time where your team can grab a bite together. Your team can break the ice, relax, and get to know each other leisurely over good food.
This doesn't have to be a formal affair either. You can suggest multiple time slots to accommodate different time zones, and set them regularly too.
Casual chat room
Creating a casual chat room benefits your team in two ways: you can keep your main room strictly for business matters, and keep this one for fun!
These spaces are best when your team has asynchronous working times. While you still have to set boundaries, such as work-appropriate humor, these can be a fun, casual way of bonding with your teammates.
Set weekly icebreaker questions, incite gif battles, or invite others to make a team playlist—in other words, make up fun things to stir up familiarity!
Werewolf
Your team may want to play a game that can engage everyone and bring out their personalities. In that case, why not try a round of Werewolf? This social deduction game has taken on many forms, such as Town of Salem and the ever-popular Among Us.
The gist of this game is that you must find out who among your teammates is the suspect before they eliminate everyone in-game. You do so by deducing which one is telling the truth through their actions, or the information you receive. And if you're the suspect, you win by cleverly withholding and altering details to survive until the end.
Virtual escape room
If your team wants a more collaborative game, you can always go for a remote adventure! Virtual escape rooms offer teams a challenge without meeting up. There are paid and free rooms, and there are even innovative Youtube-based escape rooms!
Your team can build trust while flexing your problem-solving skills in these escape rooms. You can also find out more about each other's personalities as you exercise your collaboration, concentration, and teamwork skills. Plus, it's fun and satisfying to solve mysteries together!
And with these tips, you've learned a few basics when it comes to communicating with your team members. All that's left is to apply them!
But what if you're still in the process of looking for a social media marketing job? Furthermore, what if your experience doesn't line up with job expectations—or what if you don't have work experience at all?
How do I become part of a social media marketing team with no experience?
No experience social media jobs are within your reach if you show you're ready to learn. But to lock down opportunities, you need to have work experience—and in order to get that, you need to land work. How do you get out of this rather tiring cycle?
You can get out of this Catch 22 by signing up for an Acadium apprenticeship.
When you sign up for an Acadium apprenticeship, you'll work with a vetted mentor ten hours a week, for 90 days. Mentors will give you consistent, quality feedback as you accomplish real-world assignments. You'll also have access to software your mentors use, which allows you to build proficiency in programs cited in job openings.
You can set your goals at the beginning of your apprenticeship and work to achieve them in the subsequent three months. You'll work together with your mentor to upscale your job readiness and resume experience. What's more, you'll end your apprenticeship with pieces for your portfolio, a certificate, and social proof or reviews that prove your skills value.
Landing entry level social media marketing jobs doesn't have to be difficult. Neither is working with remote teams. All you have to do is do your part, maintain an open line of communication, and take action when the opportunity comes up.
Five years in journalism, two in proofreading, and eight in freelance ghostwriting. Creating content that's entertaining, informative, and actionable shapes my writing. When not scrutinizing my copy, I'm likely watching hockey.
Top Marketing Webinars for Digital Marketers in 2023

By attending these webinars, you will have the opportunity to learn from industry leaders, gain insider knowledge, and stay ahead of the competition.

9 Types of Digital Marketing to Choose From in 2023

Digital marketing is a dynamic field that offers diverse career opportunities. From search engine optimization to social media marketing, there are many specializations to explore. Whether you're just starting out or looking to switch careers, this guide will help you find your ideal digital marketing niche.

Subscribe to our newsletter for digital marketing resources
Become a better marketer with our digital marketing resources and tips shared weekly in your inbox.

Build your marketing career for free or find marketing talent on any budget — fully remote.