What is an Apprenticeship and How to Find One in Digital Marketing
An apprenticeship is a bonafide way to gain work experience. Apprenticeships also help you develop marketable skills, even with no degree or prior job experience.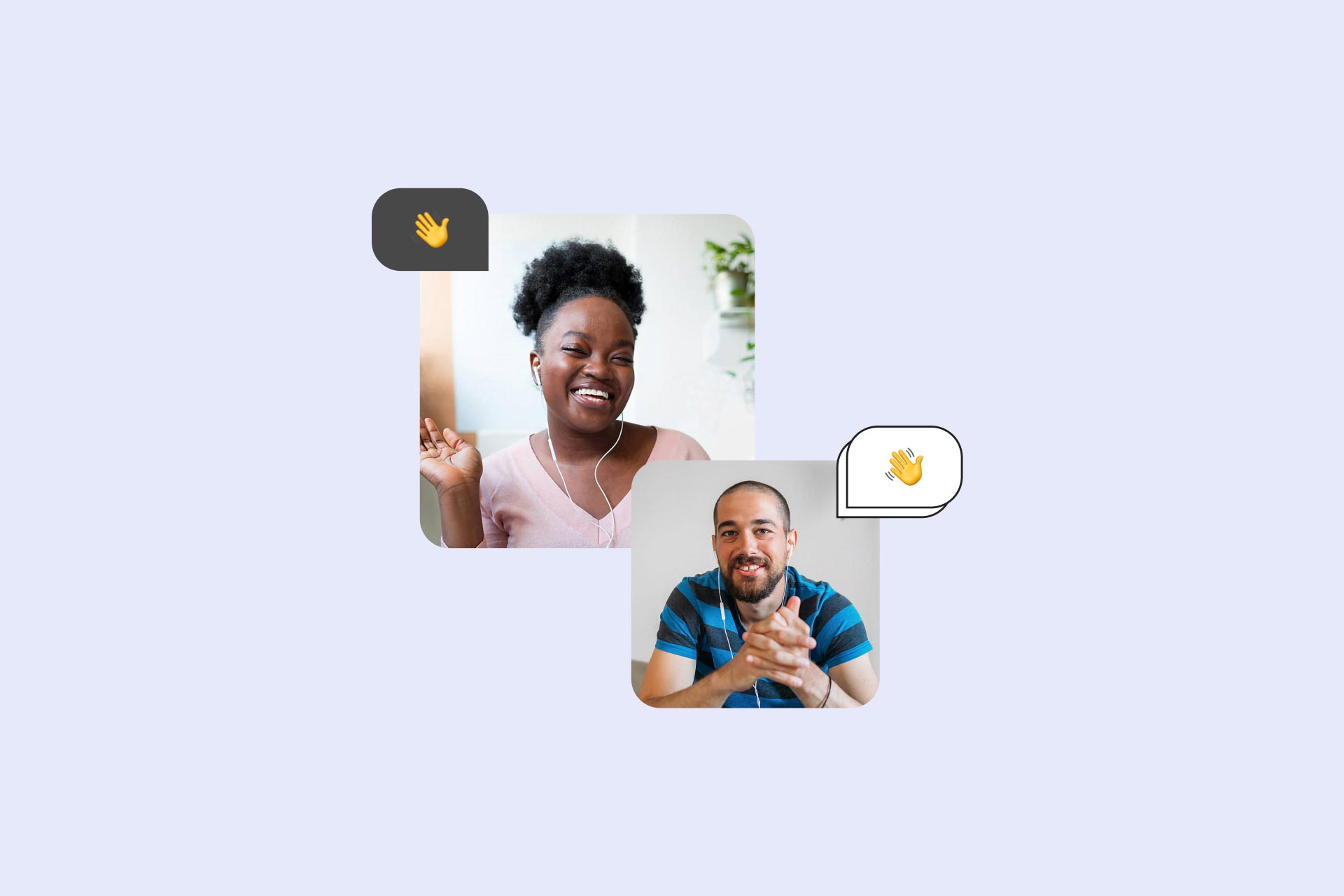 An apprenticeship is a surefire way to learn a trade even without a degree or job experience. But outside of vocational professions, can you find apprenticeships in other popular fields, such as digital marketing? Moreover, are apprenticeships better than internships in securing work?
You're in luck, as this post will answer the most common questions about apprenticeships, including:
Acadium Apprenticeships
Apprenticeship at no cost
Develop work skills and learn the ins and outs of real marketing business. Improve your work readiness in just three months.
But before we get ahead of ourselves, let's break down what an apprenticeship is.
What is an apprenticeship?
An apprenticeship blends theory with practical work. What that means is not only are you learning the fundamentals of an industry, you're doing it on the job. To put it another way, you're receiving technical training in the setting you eventually want to work in.
Historically, apprenticeships have been around since ancient Egypt. Crafts were passed down from mentors and guilds that specialize in these trades. Apprenticeships were important in gaining skills you couldn't develop anywhere else.
Your average modern apprenticeship, likewise, allows you to develop skills in specific industries under the supervision of mentors. Though, of course, these skills are up-to-date and in-demand. In fact, apprenticeships are constantly evolving because they are set in active businesses.
An apprenticeship is also a great, alternative way to get work experience, whether you're looking for work after school, have no degree, or looking to switch careers. Plus, remote apprenticeships exist, so you can stay safely at home while working on your qualifications.
You'll learn more about the benefits of an apprenticeship later. But for now, let's look at the kind of apprenticeships you can apply for.
What kind of apprenticeships are there?
Your choices are quite varied when it comes to apprenticeships. Besides traditional apprenticeship fields, such as carpentry and masonry, you can now find apprenticeship opportunities in information technology and similar technical fields.
For this purpose, here's a broad list of industries you can find apprenticeships in. You can also find a few examples of specific apprenticeships under each industry. The U.S. Department of Labor's 2019 to 2020 data is the source for the number of active apprentices in each field.
1. Accounting and Business
Number of apprentices: 188 (under finance and insurance)
Scope: Accounting, bookkeeping, management, HR
2. Construction, engineering, and planning
Number of apprentices: 188,452 (under construction)
Scope: Plumbing, building services, HVAC, vehicle maintenance, and repair
3. Energy
Number of apprentices: 411 (under mining, quarrying, and oil and gas extraction)
Scope: Electrician, engineering technician, gas control technician, water treatment specialist
4. Healthcare
Number of apprentices: 6,862 (under healthcare and social assistance)
Scope: Caregiving, nursing, medical transcription, patient care
5. Hospitality
Number of apprentices: 1,748 (under accommodation and food services)
Scope: Nutrition care, food processing, and cooking, housekeeping, hotel front office
6. Information technology (IT)
Number of apprentices: 751 (under professional, scientific, and technical services)
Scope: Cyber security, data analysis, network administration, computer technician
7. Law
Number of apprentices: 18,959 (under public administration)
Scope: Paralegal, legal secretary, solicitor, chartered legal executive
8. Marketing
Number of apprentices: 64 (under arts, entertainment, and recreation)
Scope: Digital marketing, content marketing, video marketing, social media marketing
9. Media
Number of apprentices: 64 (under arts, entertainment, and recreation)
Scope: Production, commissioning, broadcast technical operator, journalism
10. Retail and commercial enterprise
Number of apprentices: 3,598 (under retail trade)
Scope: Beauty therapy, barbering, and hairdressing, retail assistant, logistics
Modern, quality apprenticeships
As you can see, modern apprenticeships go against the commonly-held belief that the jobs they're meant for are limited to low-wage sectors. Nor are these jobs low-skilled or limited to blue-collar work. And modern, well-regulated apprenticeships certainly don't have exploitative conditions.
The International Labour Organization stresses that quality apprenticeships prepare people for work, regardless of the field they want to enter.
Beyond that, a quality apprenticeship is open to all industries in the labor market. It also addresses gender segregation in occupations, like the ratio of men and women in certain fields such as skilled manual labor. The direct involvement of these industries also ensures a better match between students, skills, and the labor market.
And with the dawn of the 20th century, digital technology expanded the fields apprentices can enter. It also broadened the methods used to facilitate apprenticeships.
What is a digital marketing apprenticeship?
A digital marketing apprenticeship will allow you to go through what digital marketers do on a day-to-day basis. In other words, you'll receive work experience and train skills that directly address what employers are looking for.
Today, it is so much easier to find digital marketing apprenticeships with platforms like Acadium.
In an Acadium digital marketing apprenticeship, apprentices choose the mentor they want to work with. Once matched, they are only required to commit 10 hours per week, and 1 to 2 of those hours are committed to feedback and talks with their mentors. For 90 days or three months, Acadium apprentices render a normal apprenticeship in a streamlined process that delivers the same results.
As said earlier, we'll examine the benefits of an apprenticeship in detail next.
What are the benefits of an apprenticeship?
Your typical apprenticeship provides three big benefits: skills training, recognized certifications, and networking opportunities.
Skills training
Apprenticeships are an often overlooked way to prepare for the workforce. Whether your apprenticeship is competency or time-based, you're learning technical and soft skills in an active work environment you have an interest in.
In apprenticeships, you'll get to do tasks that are normal in the line of work you're striving for. And as you're directly involved in your mentor's business, your performance will be closely monitored. So instead of coasting on repetition, you'll learn from any mistakes you make through live feedback and results.
You'll also hone important quality-of-life skills as you go through training. For new graduates, you'll learn to effectively manage your time, finances, and priorities. And for people making a career switch, you can sharpen your critical thinking, social skills, and sense of career management.
Unlike traditional education, you'll gain industry knowledge by the nature of immersion. You'll also determine whether or not the initial field you're apprenticing for is what you really want to do. And even if you decide to switch fields, the work experience you received prior to changing still counts towards your future career.
Certification
Depending on your apprenticeship, you'll receive a form of certification by the end of your term. This certificate is proof that you're qualified to perform the job you've apprenticed for. It can also be a way for you to qualify for the next level of training your apprenticeship has to offer.
If your apprenticeship program is a degree apprenticeship, you can achieve a full bachelor's or master's degree once you finish it. However, this type of apprenticeship is only currently available in the UK.
Your independent and cooperative apprenticeship may give you other documentation, aside from your standard certificate or qualification, depending on its structures.
Once you get these qualifications, you'll be paid more in your field than others who don't have similar credentials. You'll also have access to better work opportunities. Some fields that are inaccessible to you before may even open up, all because you have proof that you're skilled enough to work in it.
Networking opportunities
Another huge benefit of apprenticeships is having direct contact with CEOs, founders, and business owners who know exactly what they want and need from employees and freelancers.
Other than that, interacting with various vendors throughout your apprenticeship will help you create a network. This network can come in handy, whether you're preparing to find future clients, or resources for future employment.
Social proof
If you ask for a reference letter before the end of your apprenticeship—or plainly ask your mentor to be a reference for future employers—you have social proof. In this sense, social proof means others found value in your skills.
This validation is as important as the other qualifications you get from your apprenticeship. Without a doubt, your social proof matters to recruiters. Having reviews and references means you've done something worth reviewing or endorsing.
Social proof also tells the story of your career thus far. What skills did you earn certificates for? How well did you perform under certain conditions? Are you willing to hustle for your career? Your references can be a short answer to these questions.
With all this in mind, let's figure out how long your apprenticeship might last.
How to find an apprenticeship
Most colleges and universities offer apprenticeship programs. Local and national governments also have databases for apprenticeships, particularly in the U.K. and Australia.
An example of this is the UK's apprenticeship page. You can find accredited apprenticeships through their website and set up alerts for new opportunities. There are also separate pages for apprenticeships in England, Scotland, Northern Ireland, and Wales.
Independent companies also offer apprenticeships. Acadium, for example, offers digital marketing apprenticeships where 55% of mentors hire their apprentices after their term.
How long is an apprenticeship?
Your apprenticeship isn't a weekend affair.
Apprenticeships are a long-term commitment. According to the U.S. Bureau of Labor Statistics, apprenticeships can take up to six years. Short-term, your apprenticeship can run for up to 12 months. Regardless, both full-time and part-time apprenticeships have varying hour requirements, with some running for at least 30 hours each week.
Other apprenticeships aren't as time-demanding. To illustrate, let's look at an average apprenticeship at Acadium.
Apprenticeship vs. internship
One of the differences between apprenticeships and internships are their length. Internships are shorter than apprenticeships, and usually only take a few months to complete.
Many unpaid internships are illegal and work against the interest of the intern. Even if they're above board, the interest of employers is always pronounced above that of the intern. So it's entirely possible that interns not only lose money due to daily work expenses, but they also lose valuable time they can use for meaningful work.
Your internship can also focus on work you have no interest in. There's a reason why interns are usually the butt-end of jokes on coffee runs and other menial office tasks. Unless the person handling interns is skilled—or, plainly, cares—about their well-being, interns may not even learn anything relevant to the industry the company works in.
Apprenticeships, on the other hand, work around the apprentice's needs, and terms are clearer in the agreement they submit to before the start of their term. As an apprentice, you'll also receive certification or publicly-recognized credentials when you finish your run.
Not all internships guarantee these qualifications—and they're way more competitive to boot.
Plus, some internships expect you to already have skills. In a way, this expectation defeats the purpose of creating a professional learning experience. If not, companies usually look for students enrolled full-time in a degree program, which excludes a lot of people who don't fall under this category.
So while internships are more popular, apprenticeships are more accessible. If you need more clarification, here's a quote from the Computing Technology Industry Association (CompTIA):
"The best way to describe the difference is an apprenticeship is work-based training while an internship is work-based learning."
In short, you're improving your work readiness, which is crucial to landing jobs.
Will I receive a job offer after my apprenticeship?
After reading this post, you might wonder about two things: One, how to start an apprenticeship program; and two, if you'll get job offers after your apprenticeship.
You'll find that around 91% of employers in the UK and 92% in the US retain their apprentices after they complete their term. And in Acadium's apprenticeship program, several students were offered full-time jobs halfway through their digital marketing apprenticeship.
Take Kailee Shearing, for example.
Kailee left her 10-year career in Canadian live events and entertainment to pursue a career in content marketing. She started with courses, then moved on to a digital marketing apprenticeship with Acadium.
Because of Acadium's matching system, Kailee managed to connect with a mentor who owned a marketing agency. The mentor met Kailee's expectations and guided her in skilling up content creation. And after a few weeks of leading her through creating conversion-focused content, offered a full-time position.
Then, we have Mohar Moghe, who signed up for an apprenticeship to get Canadian work experience. Within three days, he was able to start apprenticing for content marketing, strategy, and app planning. He received valuable feedback and was able to get the feel of working a real job.
After his three-month apprenticeship, Mohar used his certificate, new marketing skills, and newfound confidence to land the role of marketing manager with an e-commerce company.
Apprenticeships are a cost-effective, time-efficient, and practical way to build your skill sets. Keep our tips in mind as you look for the right apprenticeship.
Five years in journalism, two in proofreading, and eight in freelance ghostwriting. Creating content that's entertaining, informative, and actionable shapes my writing. When not scrutinizing my copy, I'm likely watching hockey.
Top Marketing Webinars for Digital Marketers in 2023

By attending these webinars, you will have the opportunity to learn from industry leaders, gain insider knowledge, and stay ahead of the competition.

9 Types of Digital Marketing to Choose From in 2023

Digital marketing is a dynamic field that offers diverse career opportunities. From search engine optimization to social media marketing, there are many specializations to explore. Whether you're just starting out or looking to switch careers, this guide will help you find your ideal digital marketing niche.

Subscribe to our newsletter for digital marketing resources
Become a better marketer with our digital marketing resources and tips shared weekly in your inbox.

Build your marketing career for free or find marketing talent on any budget — fully remote.