What is Freelance Writing? [+ 9 Ways to Become a Freelance Writer]
Freelance writing can be a great way to make money on the side, or even as a full-time career. But what is freelance writing, exactly? Freelance writing is when you write for clients, rather than for an employer. As a freelance writer, you can choose your own hours and work from anywhere you want. Want to start freelance writing? Here are nine tips to help you get started!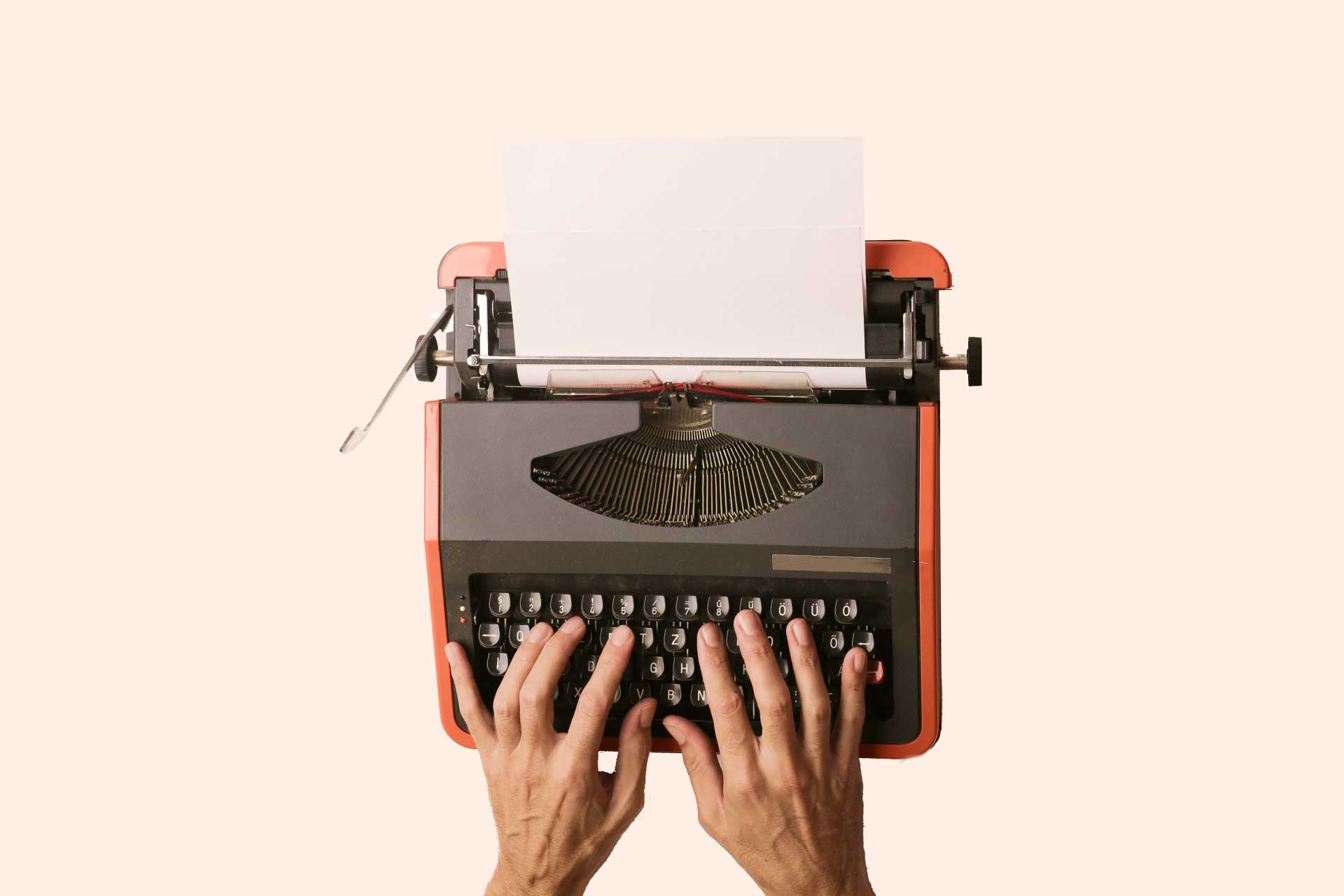 Freelance writing has been a buzzword for a while, but what exactly does it mean?
As Askwonder points out, freelance writing represents 17% of all freelancing in the UK and the US.
If you've been scouring the internet for info on what freelance writers do and, more importantly, what a freelance writing career entails, you're not alone.
In the wake of the pandemic and the worsening global economy, there are more freelance writing gigs and people who choose to take up a freelance writing career, but it can be hard for new freelance writers to figure out what it means to have a freelance writing business.
Depending on the type of writing, freelancers can find clients in many different ways. This post will tell you everything you need to know about freelance writing and how to become one.
Freelance For Talent
Start getting paid for your writing
Get connected with vetted clients and start getting paid for your digital marketing skills and experience.
What is freelance writing?
A freelance writer is an independent contractor who contributes articles to numerous publications for a living. It is entirely up to freelance writers to choose who they work for.
They can write blog posts for businesses or ghostwrite for individuals. They can also pitch and submit articles to magazines or newspapers, write copy for websites, or write pages or chapters for eBooks.
Freelancers are usually responsible for finding their own clients. Having a well-crafted resume or an impressive online portfolio could make it easier for people to hire you as a freelance writer.
However, new freelancers will need to spend time finding publications, pitching ideas, creating and/or sending writing samples, and waiting for approval before they can get started.
What does a freelance writer do?
A freelance writer's tasks depend on the kind of content they're writing. But to give you a general idea, here's what freelance writers do (besides writing content):
Look for new clients
Participating in networking events
Making calls to clients
Getting quotes from people
Conducting research
Editing and revising content
Making invoices (and following up on payments)
We'll talk about all of these in detail below.
What are the types of freelance writing work?
In order for you to better understand how freelance writing work, let's first know how agreements between a freelancer and a client are arranged.
Getting a working agreement with a writer can be done in many ways. In general, there are three types of arrangements:
1. Project-based
Writers for this setup write regular content for a client's blog, but these writers don't want to be hired as full-time employees. A deadline is set at the beginning of the project, and the client dictates the subject matter and tone. Project-based can last long term but they're not considered contract work.
2. A single article or copy submissions
Unlike project-based writing arrangements, these are much smaller. Writers often pitch articles to magazines and websites about their specialties or interesting and relevant topics they've come up with. They're harder to get but more profitable in return. As you demonstrate your expertise, you will gain more authority, which will lead to more clients.
3. Contract-based
Contract-based freelance writing might sound like project-based writing, but having a contract makes you less of a freelancer and more of a contractor. While freelancers are considered independent contractors, there is still a difference between the two.
Freelancers have almost complete control over which jobs they accept and which projects they reject.
You can also choose your projects as an independent contractor. Unlike freelancers, contractors often take on a few but larger projects. Working as a contractor means overseeing a whole project instead of just one deliverable. With an agency, they'll also negotiate project scopes and expectations.
How does freelance writing work?
Most freelancers follow a five-step process when working on a project.
1. Pitching or contacting a client
A writer will submit an article submission pitch to the media outlet or company they wish to write for. The title and scope of the piece will be outlined, along with a price and deadline. Some freelancers, like copywriters, will receive an email or message from clients asking for their services, and they'll have to negotiate from there.
2. Negotiations, agreements, & deadline
Once the pitch or the work has been accepted, writers move on to the negotiation stage. Payment, timelines, and delivery are all decided here. Both parties need to make sure their overall requirements are met and the compensation, work amount, and delivery date are acceptable to them.
3. Briefings
Every project or article is different and requires a briefing. Some writers use email to make sure they understand what's expected. For example, you can exchange emails with questions and ask the client's goals and specific needs for the project.
In addition, ask for examples of similar articles they enjoy reading. Some writers, however, prefer to use a briefing form or call to gather information.
4. Submissions, reviews, & revisions
When the writer finishes the first draft, they'll send it to the client for review. This will allow the client to verify the copy matches the briefing requirements, and ensure the information is accurate. There's a chance things get lost in translation.
As part of their initial price, most writers will include small changes to the content as a complimentary service. When a client asks for big alterations, and it turns out to be a result of unclear communication, the client may have to pay more.
However, by making sure the freelancer has all the right information, this is even less likely to happen.
5. Writing completion & invoicing
As soon as the writer's draft is approved, the writer makes his or her final changes and submits it to the client. Following the draft, an invoice is often sent for payment.
What are the types of freelance writing jobs?
1. Article/Feature writing
When people think about freelance writing, they often think about article or feature writing. Whether for print or online mediums or a combination of both, freelancers typically write individual articles.
As an article or feature writer, you get to write about things that interest you, things you're passionate about, and things you're an expert on. If you want, you can carve out your own niche and chase the stories you want to write.
2. Technical writing
A technical writer translates complex, technical explanations, descriptions, and procedures into layman's terms. The job of a technical writer includes writing user manuals for computers, software, electronic devices, and high-tech industries like engineering, robotics, and aeronautics.
3. Business writing
A business writer deals with white papers, reports, articles, press releases, pamphlets, business proposals, and speeches. You could even write some ads.
Communication has changed since the advent of the Internet, but businesses still require a well-written copy to remain competitive.
4. Ghostwriting
A ghostwriter is someone who writes blogs, articles, books, or other works on behalf of others. It's pretty common for celebrities and politicians to use ghostwriters to write their autobiographies.
Some books are also credited to just one author when, in fact, they were actually co-written by multiple authors.
5. Magazines/Newspapers
Magazines and newspaper articles are perhaps the most traditional type of freelance writing. Many people believe that print journalism is dying, but that's not true. In fact, freelance writers can still find a lot of success in print publications.
In general, magazines aim to reach a specific or niche audience. The following are some examples:
Popular/Consumer magazines: These are magazines targeted at the general public; you can find them at your local newsagency or supermarket
Trade/Industry magazines: Designed for a specific industry or profession and available to subscribers
Custom publications: Magazines created by businesses as part of their marketing strategy for customers/clients
These magazines often depend on freelance writers for their content. Research and writing a specific brief are key to good articles; if you're writing for a trade magazine, you have to know a lot about that field.
6. Copywriting/Content writing
Web content writing or copywriting has its own requirements and opportunities. From website microcopy and social media content to blogs and white papers, web content can cover a wide range of topics.
Those broad categories can be further narrowed by specialty. In general, if you're writing for web content, your client wants to drive traffic to their site or sell their product (or both).
The best freelance copywriters or content writers meet deadlines, adhere to web copy best practices, skillfully translate keywords into engaging prose, and write to specific word counts no matter what they're working on. Ultimately, it's all about producing compelling, relevant, and informative content that drives traffic to a website.
7. Blogging
If you're creating blog posts for businesses as part of a content marketing strategy, then blogging can be considered a subcategory of content writing. Alternatively, it can be carried out as a standalone freelance business.
Individual blogs and guest blogs are two types of blogging that freelancers can use to make money. After you've established your own blog and gained readers, there are many ways to monetize it, as well as write for other websites.
As a freelance writer, guest blogging can be a great way to make money, especially when combined with your other income streams.
8. Social media content creation
Social media has become a part of our everyday lives. In today's world, every business has (or should have) a social media presence, and freelance writers can take advantage of this.
Many businesses manage their social media presence in-house, but many choose to outsource their content creation. Social media posting across a variety of platforms can be time-consuming and tricky – so freelancers are perfect for this job.
9. Editing
As a writer, there might be a good chance that you're also interested in editing, though this isn't technically a freelance writing job.
From businesses looking to have their content edited to individuals seeking a book editor, freelance editors and proofreaders serve all types of clients. As a way to diversify and extend your income stream, you can combine freelance editing with freelance writing.
What is the going rate for freelance writing?
Freelance writers' pay schedules can vary. When writing for clients, they typically use one of three payment structures:
Per word: The writer and client agree on a set price per word. For example, freelance writers working on blog posts usually charge $0.10 a word. For experienced, in-demand freelancers, this can reach $0.75+.
Per hour: It is common for clients to hire freelance writers on an hourly basis. The downside is that hourly billing can be a pain to manage. The client knows they're paying for your time, not the quality of your work. However, some freelancers agree to this pricing structure.
Per project: A per-project rate is what it sounds like: the writer charges the client for the work they want–a series of emails, a blog post, or a website content redesign. The client pays that rate regardless of the number of words or the duration of the project. This method makes it much easier to manage. In fact, according to Peakfreelance's survey, project-based pricing is the most popular service option.
How to become a freelance writer
1. Get to know the freelance writing industry
Before you start writing as a freelancer, you should learn everything you can about the field. Take a look at the websites of established freelance writers and read their biographies, articles, blogs, and other content.
You can find a lot of helpful information about what it takes to be a freelance writer, how they manage their businesses, what their writing process is, and how they find work.
Freelance writing job boards can also provide information on how to get started as a freelance writer. It will give you an idea of what kinds of jobs are available, what employers expect, and what current market wages are.
2. Enhance your business skills
You need good organizational and time management skills to succeed as a freelance writer. Maintain a clear system for keeping track of pending and in-progress projects and implement a set writing routine.
In addition, you have to keep track of invoices, payments, pitches, job applications, and client responses. Writing ideas are also a great way to never run out of topics to write about.
3. Get the right tools for the job
Because freelance writers often have to include images with their content, you'll need a laptop or desktop computer with a writing program, a task management program, and photo editing software.
For consistent and effective content, you might also need to use content marketing tools like Grammarly, Ahrefs, Asana, and others.
Create a website, an email account, a phone number, and a video conferencing account to show off your writing. For your clients to pay you, you'll need a bank account and an online payment service account.
Also Read: Great Tools for Freelancers
4. Learn current writing conventions
Different types of writing require different conventions. When writing online, for example, you should include links to other articles and use headlines and short paragraphs so readers can scan them easily.
Writing and formatting a blog is different from writing and presenting an academic paper.
Your research will need to cover a variety of topics, and you'll have to cite your sources. Also, know how to catch readers' attention and write in a style that makes them want to keep reading.
5. Become more proficient at writing conventions
No matter how good a writer you are, there is always room for improvement. Become an avid reader. Reading other people's writing can teach you so much about sentence construction, vocabulary, avoiding fillers, including evocative details, and more.
Take the time to read outside your professional niche as well as things relevant to it. Continuously write and read what you've written out loud. The more you practice, the better you will become.
6. Choose a niche for your writing
You can also try business writing, writing speeches, video scripts, newsletters, copywriting, technical writing, journalism, and more.
There are endless topics you can write about, like pets, babies, antiques, comics, health products, food, art, architecture, and science. Focus on one or two topics that interest you first.
Eventually, you'll be able to expand your content production into other niches as you become more established as a freelance writer.
7. Put together a portfolio of your writing samples
Having a well-presented and current writing portfolio is essential for your freelance writing business. Put together a professional website such as SquareSpace, Clippings.me, Journo Portfolio, etc., where you can upload and show off your work. You can write about a specific niche or content on a variety of topics, depending on your preferences.
If you don't have any professionally published clips, write content that potential clients would want to commission. You can also start a blog about a compilation of these clips and match them with topics you're interested in.
8. Get your writing out there
Being a freelance writer requires you to market your services. A professional website and blog will help with your marketing, and putting out content regularly will boost your search engine ranking.
Include a page on your website detailing the writing services you offer, a page that introduces you to clients and tells them how qualified you are to help them, a portfolio with samples of your writing, and a contact page so clients can reach you.
Share your latest articles and blogs on social media and business networking sites and let people know when you're available. Using social media also keeps you in the loop about job openings and industry developments. If you want, you can also write guest posts for other writers or host their stuff.
9. Find a freelance writing job
There are many freelance writing opportunities available online. Look for jobs on job boards that update their listings regularly and offer decent pay. You can also search for jobs on social media and business networking sites. As an additional option, you can submit articles to magazines and online journals, as well as send cold pitches to companies.
Do some research on the companies before submitting your job application or article pitch. Check if they hire freelance writers regularly, and see how writers rate them. Get a better idea of their writing requirements by reviewing their websites. Finally, be sure to tailor each application to the job's requirements.
Things to know before you start freelancing
While freelancing using the steps above might seem easy, it's not. It's important to know a few things before you begin.
The problem with traditional freelancing
When running your own freelancing business, you might have trouble finding clients. After all, if they don't know who you are, how will they know that your service is worth paying for? And even if they do know who you are, how can they be sure that what you're offering them is what they want?
Another thing is, managing invoices can be stressful. As a freelancer, there's only one person responsible for tracking all your finances and managing your invoices – you! When you're doing it on your own, suddenly every invoice is your responsibility.
Finally, without a solid portfolio and reputation behind you, nobody's going to be willing to pay much money for your services.
The problem with freelancing websites
Freelance websites like Fiverr and Upwork might provide a convenient platform for getting started. They'll manage all payments, and they'll even put you in touch with clients from all around the world – but even these platforms have a number of downsides for budding freelancers.
For one thing, the percentage cut fees that they take can be really high—sometimes as much as 20%. That's money that could be going into your pocket!
And then there's the competition: these platforms are highly competitive, and if you're just starting out, it can be difficult to get noticed. And even when you do, there's no guarantee that clients will actually hire you.
In addition to those percentage fees listed above, some freelance websites will charge freelancers fees just for applying for jobs. As a freelancer on Upwork, you have to pay for 'connects' to allow you to apply for jobs. You could easily end up spending a lot of money trying to get a job and get nothing but rejections.
Fortunately, there's a better way to get started.
Acadium: the pain-free way to start freelancing.
Acadium is a marketplace for freelancers and businesses to connect, allowing you to build the skills and networks necessary to become a successful freelancer.
No more waiting around for clients.
We know how hard it is to find new clients and keep up with the ones you have. That's why Acadium offers a comprehensive matchmaking system that will handle the client-finding process for you so that you can get back to doing what you love.
There's no risk involved when signing up for our freelancing marketplace. Plus, you won't even have to pay any sort of membership fee. And you'll never have to pay to apply for jobs. The only fees you'll ever pay are 10% of your earnings, which is half as much as you'd have to pay with traditional freelance websites.
Your new freelance career is just a few clicks away!
Princess "Ji" Kang is a staff content writer at Acadium who unveils complicated topics about digital marketing. She's been wordsmithing for various brands and industries for nearly 6 years, after earning her Master's Degree in English Language and Literature along with her Digital Marketing certification. Her work has appeared on sites such as asksebby.com, wellpetcoach.com, Ready Home Singapore, ThePerfectMedia Group, and more. You can find her at her home mini-library reading, sipping hot coffee, or playing with her cats in her downtime.
Top Marketing Webinars for Digital Marketers in 2023

By attending these webinars, you will have the opportunity to learn from industry leaders, gain insider knowledge, and stay ahead of the competition.

9 Types of Digital Marketing to Choose From in 2023

Digital marketing is a dynamic field that offers diverse career opportunities. From search engine optimization to social media marketing, there are many specializations to explore. Whether you're just starting out or looking to switch careers, this guide will help you find your ideal digital marketing niche.

Subscribe to our newsletter for digital marketing resources
Become a better marketer with our digital marketing resources and tips shared weekly in your inbox.

Build your marketing career for free or find marketing talent on any budget — fully remote.