Becoming a Freelance Social Media Manager: A Step by Step Guide
So you want to become a social media manager? Whether you're looking to freelance or land a remote job, there are certain skills and best practices you need to know. Check out our top 10 tips for becoming a successful social media manager! You'll be on your way to creating engaging content and building thriving communities in no time!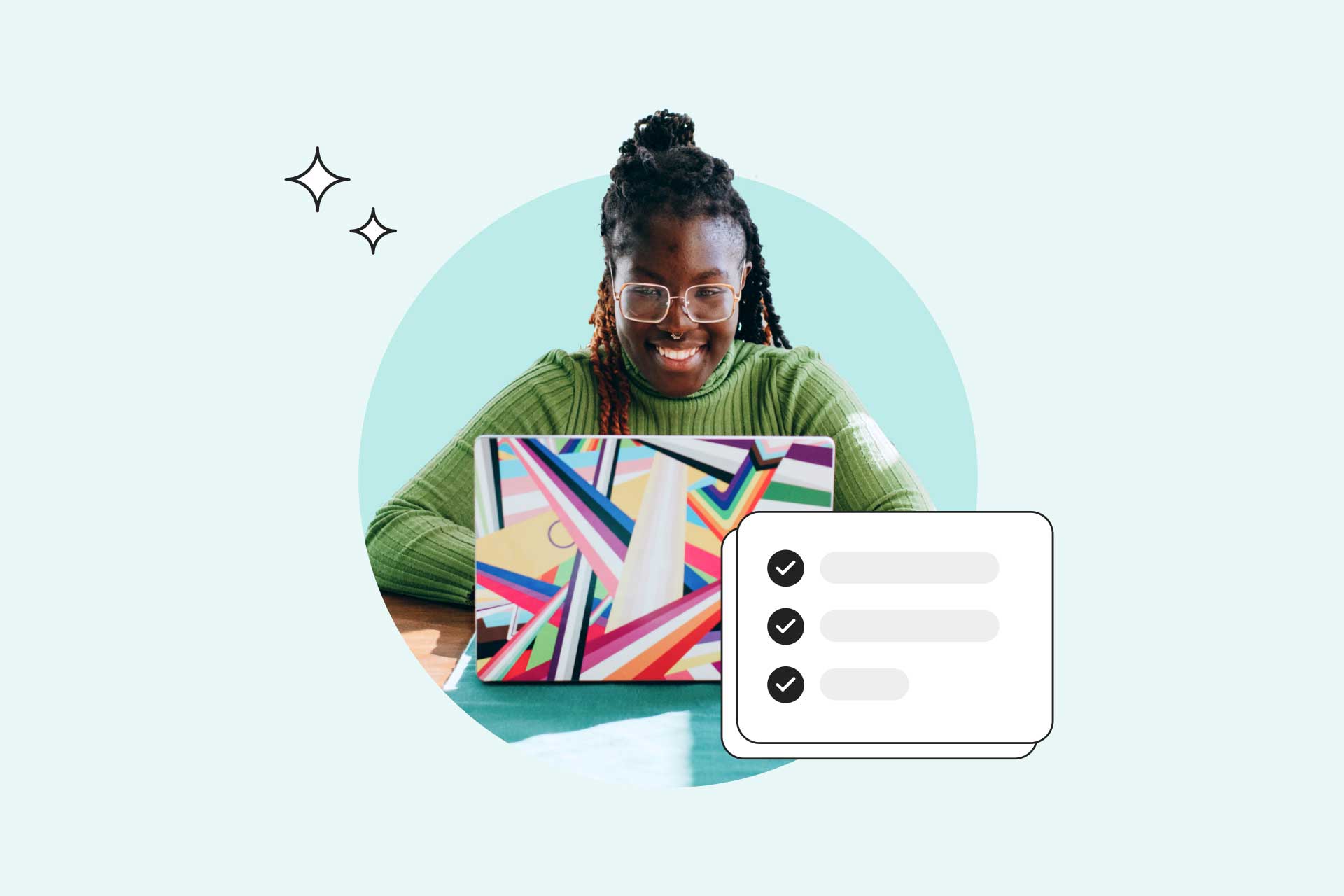 Freelancing takes courage, no doubt about it. But this also means you're throwing away the security of a steady paycheck and the familiarity of your work environment in the end.
However, you also need to know that there are plenty of benefits to working as a freelance social media manager. In fact, becoming a freelancer can change the course of your career significantly; here's why:
Freelancers work on their own schedules; therefore, they can plan their days however they see fit
Due to the diversity of clients you work with, you can continually develop new skills
There is no restriction on the types of people and projects you work on
One of the biggest advantages of working as a freelance social media manager is that you can negotiate higher rates than an in-house manager.
Having said that, where do you start? If you're looking to get into this exciting and ever-changing career, one of the best ways to do so is through an apprenticeship.
Apprenticeships offer a unique opportunity to learn the ropes of social media management while also getting enough experience and testimonials to venture into the world of freelancing.
Acadium Apprenticeships
Gain social media marketing experience
Work with a mentor for 3 months and gain the social media marketing work experience you need to get hired. 100% remote and always free.
And with the rise of social media, there are more opportunities than ever before to become a social media manager apprentice– then become your own boss.
Before we start diving into the details of how you can become a freelance social media manager, let's begin to understand what the job is first and what they do.
What is a freelance social media manager?
The term "social media freelancer" refers to an individual who offers on-demand services in the field of–you guessed it–social media marketing.
A social media freelancer can work on contracts for multiple clients instead of just providing social media marketing services to one brand. Depending on the client's needs, they may include startups as well as more established brands.
Occasionally, a social media freelancer works part-time while also working full-time in digital marketing or social media marketing. But of course, many of these freelancers work for themselves.
If you're a freelance social media marketer, it's important that you specialize in social media marketing. That way, you can offer tailored services to brands with or without in-house marketing departments.
The services may include managing social media accounts or providing insights into the brand's existing strategy.
What does a freelance social media manager do?
Depending on their clients and the projects they accept, freelance social media managers may have varying responsibilities.
While some freelance social media managers handle every step of the process, others help PR teams within companies and organizations.
A freelance social media manager's typical day includes the following duties:
Developing social media strategies and editorial calendars
Produce and share social media content for branding
Participate in conversations with followers and respond to their comments
Utilize social media to build a positive relationship with customers
Identify social media marketing goals for each campaign
Use marketing analytics to measure and report campaign success
Create social media marketing reports for management
Guide and direct other social media specialists (for in-house teams)
What skills do you need to become a freelance social media manager?
As a freelance social media manager, you can enhance your performance and potentially increase your earnings by improving your skills. If you're considered highly skilled, clients are more likely to assign you projects.
A freelance social media manager should possess the following skills:
1. Strong writing ability
There are many skills that can be used to communicate in the realm of social media, but the written word always remains the cornerstone of communication.
A freelance social media manager should be an excellent copywriter and crisp digital conversationalist who embodies and enhances a brand's voice across social media platforms. Your copy should elicit emotion from your audience, whether it's an attention-grabbing ad or witty social banter.
The most effective writers also know how to adapt their writing for different audiences and platforms. For example, Instagram captions can have up to 2,200 characters, but data shows that between 138 and 150 characters is the most engaging length.
As important as writing is for creating engaging content on social media, it is also essential for freelancing.
There's probably going to be some writing involved, whether you're asked to write for your clients, explain your strategy, or justify an increase in social media budget. Make your ideas stand out by communicating clearly, well-reasoned emails, strategies, and presentations.
2. Creativity
Brands face a tough challenge when it comes to differentiating themselves in the saturated social media space. Creating content that's exciting, valuable, and buzz-worthy is the goal of every social media manager, but coming up with ideas that stand out takes creativity.
Creativity is one of the most versatile social media skills. Freelance social media managers benefit from creativity in the following ways:
Organize innovative, risk-taking social campaigns
Put together multimedia content that's visually appealing
Take into account all the details of a social post, including the images, the links, and the formatting of the copy
Bring out the best ideas from their clients in productive brainstorming sessions
Extend and refine their brand's voice and persona
3. Dedicated to learning new things
Social media technology changes weekly, if not daily. The Facebook tool that was useful last month could be gone tomorrow.
Keeping up with algorithm changes isn't enough anymore. You need to go above and beyond your tried-and-true methods.
The best social media managers are always on the lookout for "what's next" and learn new skills to remain competitive and competent.
4. Empathy
Empathy is one of the most critical skills for a social media manager. If you manage social media accounts for a brand as a freelancer, you are still a representative of that brand.
A study found that 39% of consumers will only trust brands if they have interacted with them on social media. More importantly, 17% of consumers will walk away from a brand if they have just one bad experience.
As a freelance social media manager, you have a lot of responsibilities. In every interaction you have with consumers on behalf of your clients, you should be friendly, helpful, and positive.
In social media management, you often wear the hats of a marketer, content creator, and customer service representative all at once. An excellent level of empathy, as well as people skills, is typically required for customer care roles.
In spite of the customer's abruptness, you must be capable of empathizing with them, making them feel heard, and convincing them that they are appreciated.
5. Customer Care / Community Engagement
People rely on social media for customer service, but only 21 percent of businesses use it for customer support. This means there's a huge opportunity here to provide remarkable customer service experiences.
There used to be forums and chat boards before there were social media. While answering questions and facilitating new discussions, moderators usually kept comments under control.
Today, social media operates on the same principle. When managing online communities, a good social media manager is able to identify issues and address them appropriately while complying with the platform's rules.
Additionally, they are capable of asking the right questions that will facilitate engagement and answer questions about the product, company, or industry.
6. Can keep a secret
A social media manager may handle some of the most sensitive data a company has, including passwords and marketing initiatives not yet known to the public. Because of this, it's vital you keep all of the information you see in the strictest confidence.
There's a good chance a confidentiality clause will be required before you start, but even if not, you shouldn't let secrets slip. However, it is still a good idea to have your client and you sign a social media contract so that both of you are protected.
7. Security-conscious
In order to protect the proprietary information you will be entrusted with, it's also imperative that your devices and workspace are secure. The client's account must be properly logged in and out, and you must have updated firewall software and anti-virus tools such as Bitdefender Antivirus Plus.
Your client's information must be protected with two-factor authentication, so make sure you use this best practice throughout your processes.
8. Data analysis
Do you know how to read reports? How well do you understand trends?
If you plan to work as a freelance social media manager, the ability to analyze and evaluate data and information will serve you well.
Analyzing your campaigns' analytics will help you determine whether they are meeting the needs of your clients.
Statistically, the main reason brands do social media marketing is to get more traffic. Following that are generating leads, improving sales, and creating loyal customers.
If your campaigns fail to align with these goals, you must learn where and why they fail and how to improve them.
Analytical thinking will also help you identify trends, new campaign ideas, and engagement opportunities.
For example, if you keep an eye on your social analytics with the right tools, you might notice that certain types of posts perform well. Discovering what led to their success will allow you to replicate it across various campaigns.
9. Able to multitask
How good are you at multitasking? Social media managers must also possess this skill in order to prosper as freelancers.
Reports say 52% of small businesses post on social media daily. If you have multiple clients, managing this can be a challenge.
The more clients you land as a freelance social media manager, the more campaigns you'll work on simultaneously. Aside from managing multiple clients, you'll also have to keep track of each brand's marketing strategies, campaigns, content creation, posting schedule, etc.
Social media management is a lot to juggle, which is why multitasking is a must if you want to succeed. Otherwise, you might miss a deadline, mix up your posting schedule, and leave your clients unhappy.
Luckily, even if multitasking isn't your strong suit, you can manage multiple campaigns with the right tools which we'll discuss more in detail later.
10. Can also focus
The ability to keep all the plates in the air goes hand in hand with the ability to focus. Occasionally, you will have to do mind-numbing work.
A social media manager's typical day includes data analysis, trends, sifting through thousands of comments, and responding to angry Twitter mobs. All of these activities require concentration for extended periods of time.
Being a social media manager means shutting everything else out and getting the work done.
11. Professionalism and organization
Social media managers should also be professional and organized. Time management, campaigns, and task lists aren't the only admin-related things you must be on top of; billing, contracts, and proposals are also crucial.
If you decide to work as a freelance social media manager rather than in-house, you'll need to handle some business admin tasks. For one thing, this is essential for gaining new clients, keeping accurate records, and protecting your legal rights.
Drafting freelance proposals and contracts are two of the most critical client-related administrative tasks. For new clients to be satisfied with your proposals, they must be clear and aligned with your expectations.
12. Aesthetic awareness
Social media managers often collaborate with graphic designers, but some also create their own graphic content. Whatever role they play in creating online content, they make sure the content matches the company's branding.
Building a following for a brand requires visually appealing photos, articles, and social media posts. A good understanding of photo editing, video editing, and graphic design can help you create better content.
How to become a successful freelance social media manager
1. Find out if it's the right career for you
The first step to becoming a freelance social media manager is deciding whether it's for you. Because social media managers are responsible for every aspect of social media marketing, they must be organized and manage their time effectively.
A social media professional may work long hours to produce content under tight deadlines. While working as a freelance social media manager offers flexibility and freedom, it may not provide the support or reliability of a traditional job.
2. Take social media marketing courses
There are hundreds, if not thousands, of courses offering social media management. Most of them focus on content creation and how each platform works.
And if you know the platform you plan to use, you're already one step ahead. You need more than knowledge of buttons and graphics to be a successful social media manager.
If you can consistently help your clients sell more of whatever they sell, you can charge a premium for your services.
When choosing an online course, choose those that are focused on getting your audience to act rather than understanding algorithmic processes. Find programs that include social selling so that you can deliver results to your clients.
3. Get real-life experience through apprenticeships
The best way to get hands-on experience for a social media manager job is to complete an apprenticeship.
You probably know how to use various social media platforms, but strategic social media communication at a company is different. Apprenticeships give you real-world experience even if you don't have a degree but have an interest in the field, and you learn from people and organizations who need help with social media marketing.
If you want to strengthen your social media management skills, then consider becoming an apprentice at Acadium. We'll match you with a suitable mentor who's willing to guide you and give you hands-on experience in their business for free!
For three months, you will work ten hours a week and receive one or two hours of mentoring. Who knows? As soon as your mentor is satisfied with your performance, they may also hire you as their freelance social media manager.
As an example, when Magda Desir was graduating from marketing school, she realized she wasn't getting the hands-on experience and skills she needed to land a job. But everything changed when she discovered Acadium.
Learn how she secured her first social media marketing position without a college degree in this video. She also talks about her transferrable skills and resourcefulness in getting social media marketing experience.
4. Create a solid social media strategy
Posting content to your preferred platform is not the only aspect of social media management. If it was that simple, businesses wouldn't need social media managers!
Businesses hire freelance social media managers for results, typically generating leads or sales or managing customer service. So a social media manager's role starts with creating a strategic plan that outlines the key goals of the business and outlines how to reach those goals.
An understanding of social media strategy separates social media managers from virtual assistants who will focus on administrative tasks.
When creating content and managing a client's social media pages, a social media strategy provides an overview of all the moving parts.
In the strategy, you will find information such as:
What are the business's reasons for wanting to be on social media?
What is their goal? Who do they intend to reach and connect with?
When and what content will they share?
A detailed analysis of ten key areas will also be provided, including:
Audience personas (also known as customer avatars) provide psychographic and demographic data about the audience you want to reach.
Content strategy and brand voice
Developing an influencer strategy
Reactive and proactive engagement strategies
A detailed analysis of competitors
Strategies for social listening
Tracking the strategy's success with key metrics
Social media marketing is not the same for every business. It won't be the same for everyone, as their goals and objectives will differ. By recognizing this, you will be able to differentiate yourself from the competition.
Deliverables for a client with a startup company will differ from those for those with a more established company. You can also customize your pricing structure based on their needs (more about this below).
5. Narrow your focus
Freelance social media management offers endless possibilities. Some of the social media management services you could offer are:
Community Management
Customer Service
Account Setup
Consulting
Content Creation, Repurposing & Scheduling
Graphic Design
Metrics and Analytics
Strategy Creation
Videography
However, there is no one social media pattern that applies to all industries. If you're posting for a beauty brand or a SaaS company, your content should differ.
It's not that you can't manage the profiles for both brands; however, each industry has its own knowledge, audience, and trends, so specializing in one area takes time. That's why it's best to focus on a niche.
The niche you choose should be narrow, but not too narrow. Offer what you have to offer but don't limit yourself.
Specialization also comes with another benefit: money.
Putting your full efforts into one area may earn you a reputation as the best in your field. In this way, you will be able to adjust your rates based on demand.
6. Market your services
It's your turn now to be promoted. Promote your services and yourself as an expert on social media just as you would promote others'.
Make sure you maintain a strong social media presence. Keep your prospects aware of your services by posting regularly.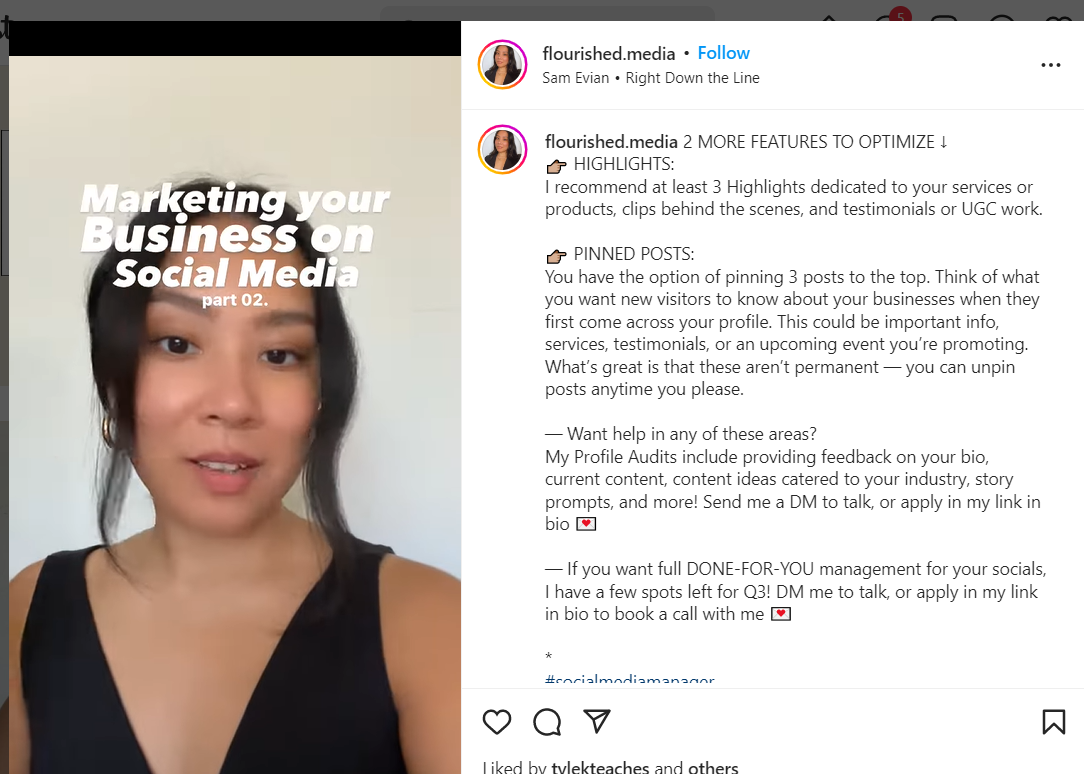 Take advantage of the power of social media and create posts that will likely go viral or consider paid advertising.
If you're good at writing, you could also try guest blogging or share your expertise for articles, blog posts, podcasts, or even TV shows.
If you're interested in contributing, sign up for daily notifications from HARO, a portal that connects journalists and bloggers with experts, and see if there are any topics related to your specialty.
7. Equip yourself with the right tools
It won't take much to get started as a freelance social media manager. Social media managers don't need to spend a lot of money on their jobs. Do you need paid tools to schedule tasks? It won't be a problem. It's usually your clients who pay for paid tools such as the following:
Social media tools
Task management tools
Also Read: Great Tools for Freelancers
8. Set your prices
How much should you charge for social media management?
Even though we've already discussed this in previous sections, getting a straight answer for your fee depends on a number of factors, including:
Your experience
The deliverables assigned
Your geographical location
The platform to be used
Your objectives
Of course, your income goals
Setting your fees begins with considering your income goals. Figure out how much you are looking to earn first. Then work backward and factor in your time availability, your expenses, and taxes or fees (if you're using a freelancing platform, which we'll talk about shortly).
A lot of freelance social media managers waste time putting together pricing packages. Which is a bad idea. The pricing packages you use can limit your income, draw the wrong clients, and prevent you from earning the income you deserve.
Rather than offering the same proposal to everyone, tailor your proposal to suit the client's needs individually.
9. Get your business systems in place
Being a freelance social media manager is just the beginning of building a successful business. You need systems to win clients, onboard them, and work with them efficiently and professionally.
Creating business systems to build your personal brand may sound formal and grown-up, but your future self will thank you for doing so early.
To start, create systems that will help you organize and manage your content, convert leads into clients, onboard a client, and get paid.
For example, if you want to develop a positive client relationship, you can make a checklist by analyzing what happens from the moment the prospect approaches you for social media management services to the point when you start working on it and get paid.
Here's an example checklist from Medium: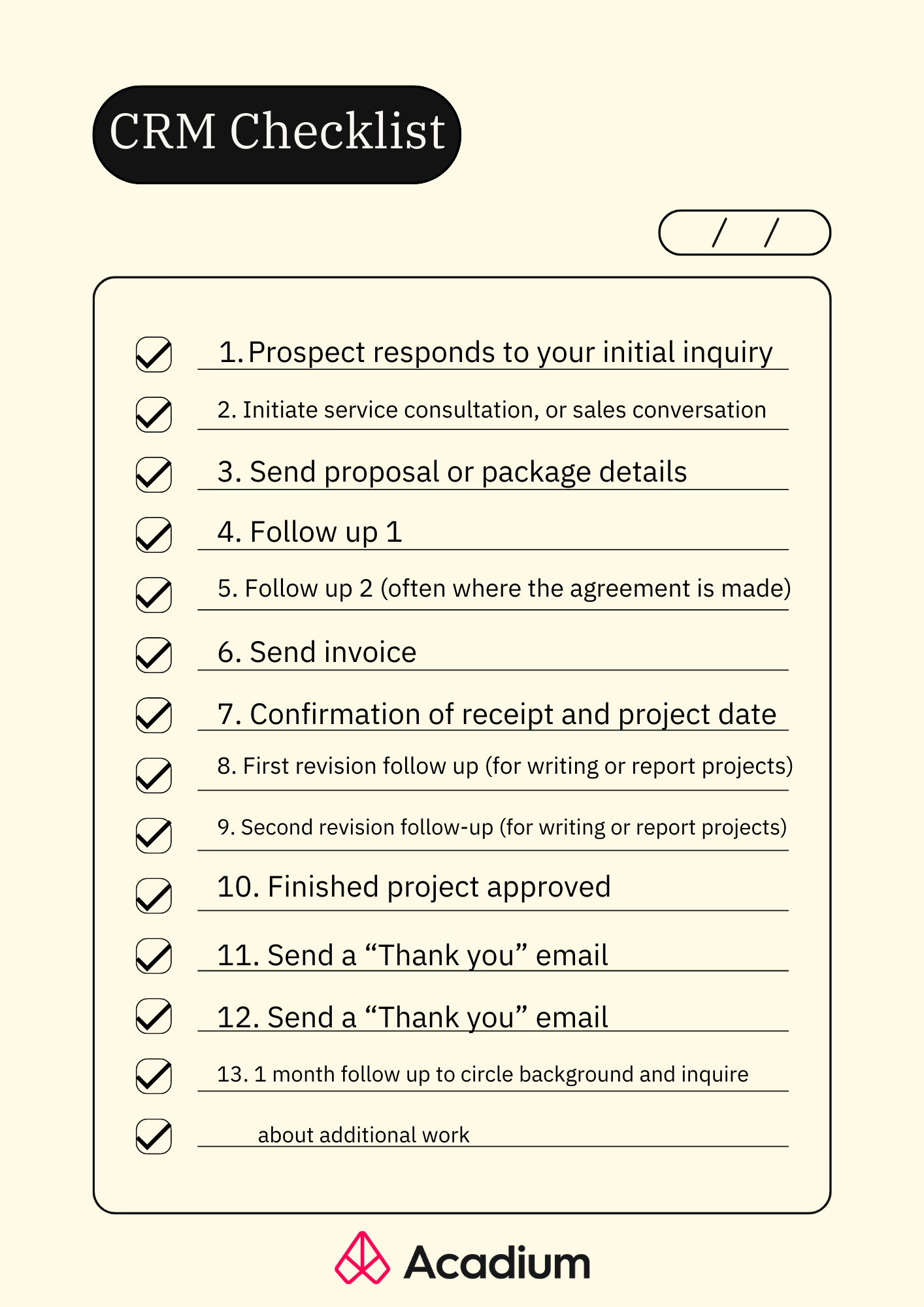 Once you have one system in place, you can add more as your business grows.
Or, you can use the next option.
10. Find your first client as a freelance social media manager
So, how do you find clients and where do you find jobs?
It's easy, just search on one of these sites for freelance social media managers:
Fiverr
Fiverr is the place where thousands of business owners come to find qualified social media managers to manage their accounts and create compelling content.
The platform allows you to set up your profile, the rate you charge per hour, and what your average delivery time is. As you complete more 5-star projects, you will be able to earn a higher hourly rate when you become ProVerified.
In general, Fiverr takes a 20% cut of your earnings as a seller. For example, if your gig costs $5, you'll earn $4 from each sale. No matter your experience or seller level on the platform, this percentage 'fee' will not change.
Time etc
Time etc is an online job site that matches employers or small businesses with virtual assistants who have specific skills they need to fulfill jobs.
The company's social media managers help clients with everything from writing social media posts, writing articles, creating email campaigns, and creating marketing and sales materials.
With Time etc, you can work virtually with a dedicated person or employer and manage all their social media needs.
Virtual assistants at Time etc are usually paid directly by the company, by the hour. Rates start from $13/hour and increase over-time based on the VA's long-term relationship with the company's clients.
Upwork
You can find a lot of social media manager gigs on Upwork. They have thousands of companies who post social media manager opportunities regularly on their website, whether it's Instagram, Facebook, or LinkedIn.
The process of creating a profile and finding work on Upwork is free, and you can choose how often you want to get paid using their secure online payment system.
With Upwork's Product Catalog, you can create samples of jobs that you can complete with clear expectations and prices.
Upwork counts all their freelancer's contracts with a client –– whether hourly, fixed-price, or a Project Catalog project.
Here's how it works:
$0-$500 in earnings from a client: 20% service fee applied to earnings
$500.01-$10,000 in earnings from a client: 10% service fee
$10,000.01 or more in earnings from a client: 5% service fee
But there are exceptions to these rules, which are found on their Freelance Service Fee Support website.
Acadium Freelancing Marketplace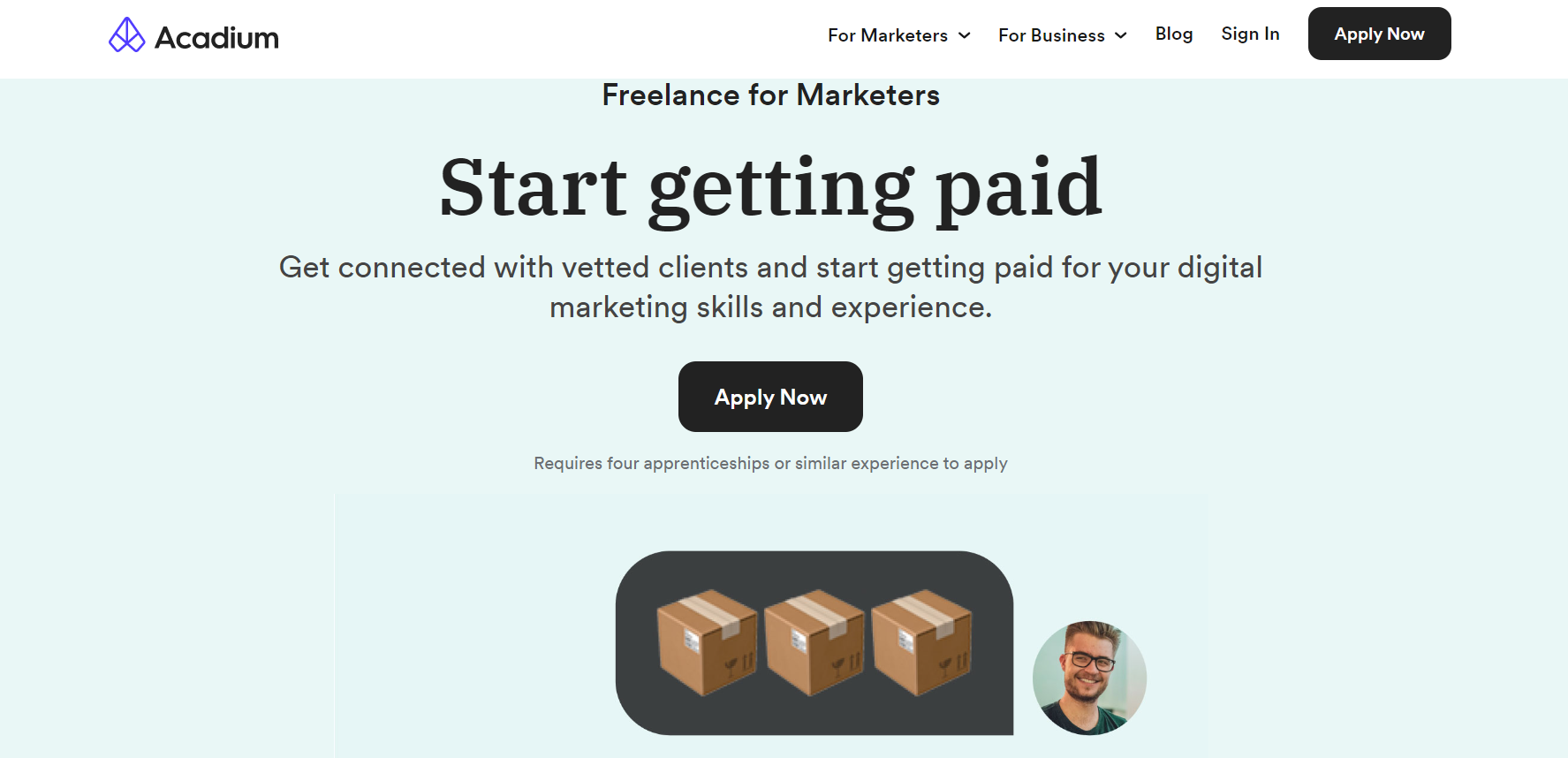 The Acadium marketplace has a lot of businesses looking for help with social media, social media marketing, PR, graphic design, content creation, video production, and web design. It is also in demand for experts in WordPress, Canva, LinkedIn, and Tiktok.
If you're an experienced social media manager or have completed 4 apprenticeships, you can apply to Acadium's freelancing marketplace. As soon as you join, you are matched with clients who want your skill sets and are willing to pay your set rate.
It saves you a ton of time and effort as opposed to searching for clients on your own. This means you'll be able to focus on what you do best–serving your client. You don't have to worry about your bottom line either, since Acadium only takes 10% on client payments.
Sergio Felix, a former Apprentice at Acadium, shares how he successfully landed his first job and started freelancing after completing his apprenticeship. Listen to his story here:
The time has come to put what you've learned about becoming a social media freelancer into action. Remember, to get and keep clients, you have to stand out from the competition.
And by using the right social media management tools, you can work smarter, not harder.
Excited? Start freelancing in social media management today!
Princess "Ji" Kang is a staff content writer at Acadium who unveils complicated topics about digital marketing. She's been wordsmithing for various brands and industries for nearly 6 years, after earning her Master's Degree in English Language and Literature along with her Digital Marketing certification. Her work has appeared on sites such as asksebby.com, wellpetcoach.com, Ready Home Singapore, ThePerfectMedia Group, and more. You can find her at her home mini-library reading, sipping hot coffee, or playing with her cats in her downtime.
Top Marketing Webinars for Digital Marketers in 2023

By attending these webinars, you will have the opportunity to learn from industry leaders, gain insider knowledge, and stay ahead of the competition.

9 Types of Digital Marketing to Choose From in 2023

Digital marketing is a dynamic field that offers diverse career opportunities. From search engine optimization to social media marketing, there are many specializations to explore. Whether you're just starting out or looking to switch careers, this guide will help you find your ideal digital marketing niche.

Subscribe to our newsletter for digital marketing resources
Become a better marketer with our digital marketing resources and tips shared weekly in your inbox.

Build your marketing career for free or find marketing talent on any budget — fully remote.