How to Jumpstart Your Social Media Career?
Are you ready to turn your passion for social media into a successful career? Look no further! This comprehensive guide, "How to Jumpstart Your Social Media Career," covers everything you need to know to get started. From building a strong portfolio to mastering key skills, we've got you covered. So, let's get started and jump into the exciting world of social media!"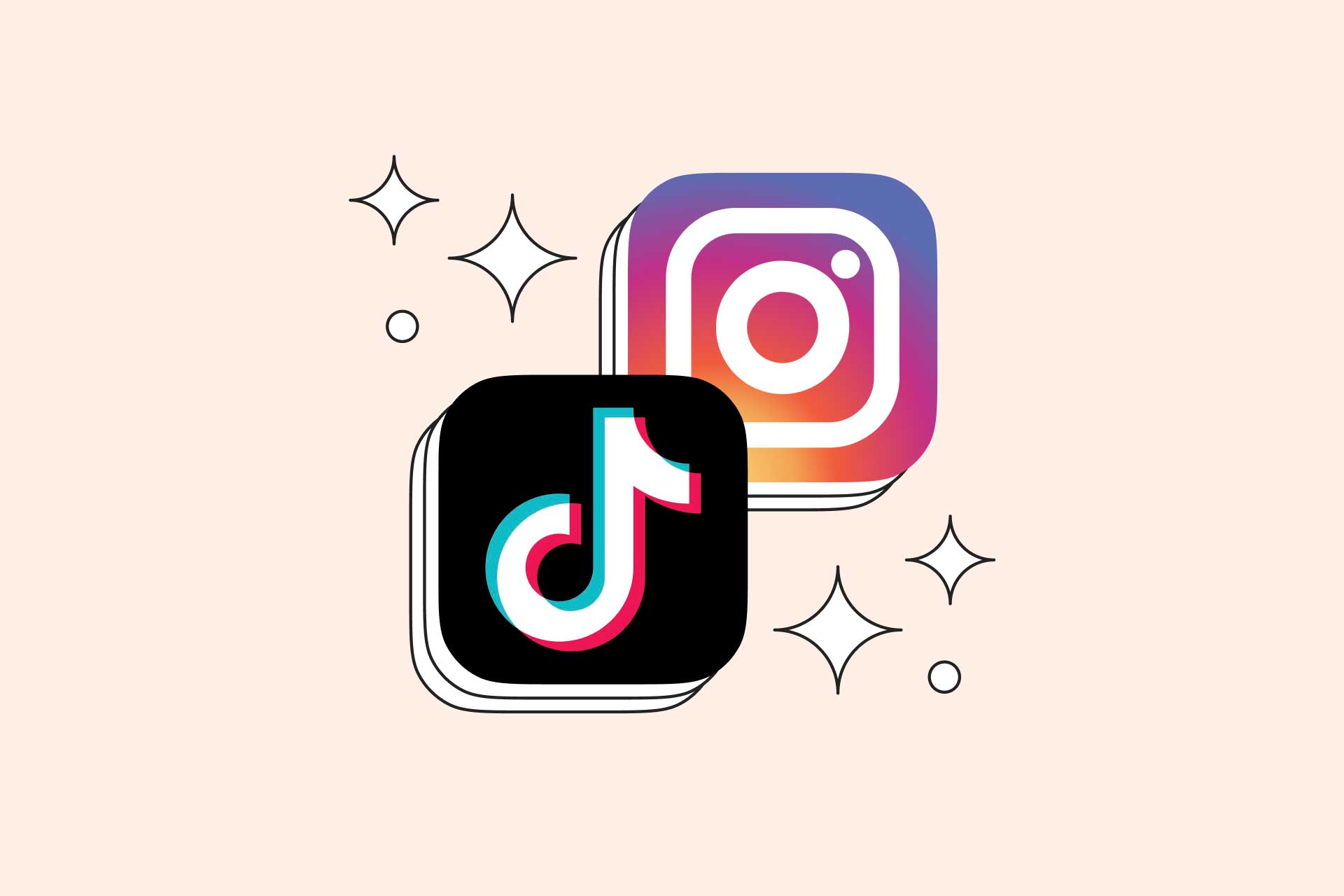 In today's digital age, a career in social media can take many forms, including roles such as social media managers, content creators, community managers, and more. 
The field is constantly evolving, and staying current with trends and best practices is essential for anyone looking to advance their social media career. 
In this blog post, we'll explore how education, certification, and understanding different career paths can help you take your social media career to the next level.
We will also look at some unique ways to gain real-life hands-on experience in social media. Keep reading to know more!
How to start building your social media career?
1. Identify your niche
The first step in building a successful social media career is identifying your niche. This means understanding what you're passionate about and what you can offer others. By specifying your niche, you'll be able to develop a unique voice that will set you apart from others.
2. Education & certifications
Consider getting a formal education in marketing, communication, or a related field. Many universities offer courses and degrees in social media and digital marketing. You can also look into online courses, certifications, and workshops to build your skills.
If you're new to a social media career, first learn the foundations of the field. At Acadium, we have free digital marketing courses that will teach you all about digital marketing including social media marketing.
3. Build a personal brand
Building a personal brand is essential for a successful social media career. This can include a website or portfolio, a LinkedIn profile, and active social media accounts. Use these platforms to showcase your skills, expertise, and passion for social media.
A strong personal brand will help you stand out and attract potential clients or employers.
4. Gain experience
Look for opportunities to gain hands-on experience in social media. This can include internships, apprenticeships, social media freelance work, or volunteering for non-profit organizations.
5. Build a portfolio
Create a social media portfolio that showcases your skills, experience, and achievements. This can include examples of your work, case studies, and testimonials from mentors, clients, or colleagues.
These are just a few steps to get started in a social media career. Remember, building a successful career takes time and effort, but with persistence and determination, you can achieve your goals.
Acadium Apprenticeships
Stand out among entry-level candidates
Match with a vetted mentor and gain social media work experience for free. Build up your CV and portfolio 3 months to kickstart your career.
Top skills to build your social media career
The specific skills required for a social media career will vary depending on the role, but here are some common skills that are essential for success:
1. Strategic thinking: The ability to develop and implement effective social media strategies that align with a brand's goals and target audience.
2. Content creation: The ability to create engaging and visually appealing content, such as text, images, and videos, that resonates with a brand's target audience.
3. Communication: Excellent written and verbal communication skills, including the ability to write compelling copy and craft engaging messages.
4. Social media platform knowledge: In-depth knowledge of social media platforms, including Facebook, Instagram, Twitter, LinkedIn, and others.
5. Analytics: Marketing analytics is the ability to collect, analyze, and interpret data to measure the success of a brand's social media presence and campaigns.
6. Project management: The ability to plan, execute, and manage multiple projects and campaigns, often with tight deadlines.
7. Marketing: A strong understanding of marketing principles, including audience targeting, segmentation, and conversion optimization.
8. Customer service: Excellent customer service skills, including the ability to respond to comments and messages, resolve customer issues, and maintain a positive online presence.
9. Adaptability: The ability to adapt quickly to changing trends and technologies in the social media industry.
With the right knowledge, skills, and approach, you can build a successful social media career.
Also read: How Much Does a Social Media Manager Make in US & Canada?
Common job roles in a social media career
There are many different social media careers available, each with its own set of skills and responsibilities. Here are a few examples:
1. Social Media Management
Social media managers are responsible for creating, implementing, and monitoring a brand's social media strategy. This includes creating content, managing accounts, and analyzing performance metrics. Social media managers often work in-house for a company or agency and may be in charge of multiple accounts or brands.
Also read: How to Become a Social Media Manager?
2. Content Creation
Content creators are responsible for creating and producing content for social media platforms. This can include writing, photography, videography, and graphic design. Content creators can work in-house for a company or agency, or as a freelancer.
Also read: What is a Content Creator & How to Become One?
3. Community Management
Community managers are responsible for building and maintaining a brand's online community. This includes responding to comments and messages, moderating content, and creating engagement strategies. Community managers often work in-house for a company or agency.
4. Social Media Advertising
Social media advertisers are responsible for creating and managing social media advertising campaigns. This includes researching target audiences, creating ad copy and graphics, and analyzing performance metrics.
5. Influencer Marketing
Influencer marketing specialists are responsible for identifying and working with social media influencers to promote a brand or product. This includes researching potential influencers, negotiating deals, and analyzing campaign performance.
6. Social Media Analytics
Social media analysts are responsible for analyzing social media data to understand a brand's online presence, audience, and performance. This includes monitoring metrics, identifying trends, and creating reports.
Also read: Best Entry-Level Social Media Jobs to Land Without Experience
Social media career: How to find a job?
1. Network
Networking is an important part of building a successful social media career. This can include connecting with other professionals in your industry, attending networking events, and participating in online communities. Networking can help you build relationships, gain insights, and find new opportunities.
2. Stay current
Stay up-to-date on industry trends and best practices by reading industry blogs, attending conferences, and following thought leaders on social media.
3. Tailor your resume & update your online presence
Ensure that your resume and online presence, such as your LinkedIn profile, accurately reflect your skills and experience. Be sure to include any relevant certifications and education, as well as any projects you have worked on in the past.
4. Research companies
Research companies in the social media industry that interest you. Learn about their products, services, culture, and mission. This information can help you tailor your cover letter to the company and increase your chances of getting hired.
If you are interested in a particular company, reach out to them directly to inquire about job opportunities. You can also connect with current employees on LinkedIn to learn more about their experiences and ask for advice on finding a job in the company.
5. Use job boards
Utilize job boards, such as Indeed, LinkedIn, and Glassdoor, to find job opportunities. Many companies also post job listings on their websites, so be sure to check the careers section of companies you are interested in.
6. Utilize your personal network
Let your personal network know that you are looking for a job in the social media industry. They may have connections or know of job openings that would be a good fit for you.
7. Prepare for interviews
Practice your interviewing skills and be ready to answer common questions about your experience, skills, and knowledge in the social media industry. Be prepared to provide examples of your work and discuss your approach to social media.
Also read: Top 20 Social Media Interview Questions [+ Sample Answers]
8. Sign up for a social media apprenticeship
Working as a digital marketing apprentice allows you the chance to get practical experience. You will be able to build your resume with a tangible skill, and it's great if want more than just theory. No matter what your background or skillset, there'll be something for you here!
Get started by joining Acadium, completing your profile, and applying for a digital marketing apprenticeship. You can take advantage of it to land the job of your dreams, just like our other successful marketers: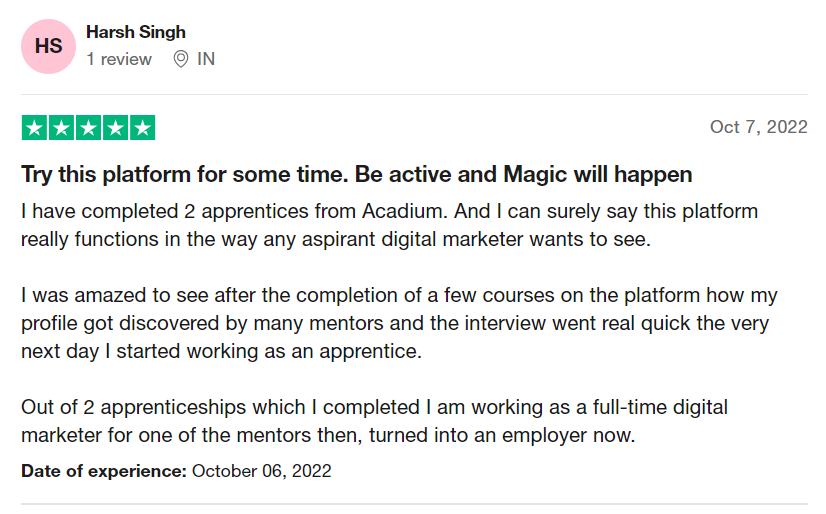 Become one of our 54% of apprentices who found employment and are earning more after their apprenticeship!
Finding a job in the social media industry requires preparation, hard work, and persistence. Remember to be confident, enthusiastic, and passionate about your career in social media. With the right approach and mindset, you'll be able to land your dream job and advance your social media career.
Alisha spearheads content strategy for Acadium Blog. She has a background in digital marketing and an extensive experience in SEO and content marketing. Her entrepreneurial and creative side led her to open up an Etsy shop to help small businesses with their social media efforts. Connect with Alisha on LinkedIn.
Top Marketing Webinars for Digital Marketers in 2023

By attending these webinars, you will have the opportunity to learn from industry leaders, gain insider knowledge, and stay ahead of the competition.

9 Types of Digital Marketing to Choose From in 2023

Digital marketing is a dynamic field that offers diverse career opportunities. From search engine optimization to social media marketing, there are many specializations to explore. Whether you're just starting out or looking to switch careers, this guide will help you find your ideal digital marketing niche.

Subscribe to our newsletter for digital marketing resources
Become a better marketer with our digital marketing resources and tips shared weekly in your inbox.

Build your marketing career for free or find marketing talent on any budget — fully remote.