Marketing Masters You Should Know: 24 Best Digital Marketers to Follow
In order to stay ahead of the curve in the ever-changing marketing landscape, it's important to follow the best digital marketers around. From social media strategists to SEO experts, these individuals know how to reach and engage audiences online. Here are some of our top picks for digital marketers to follow right now.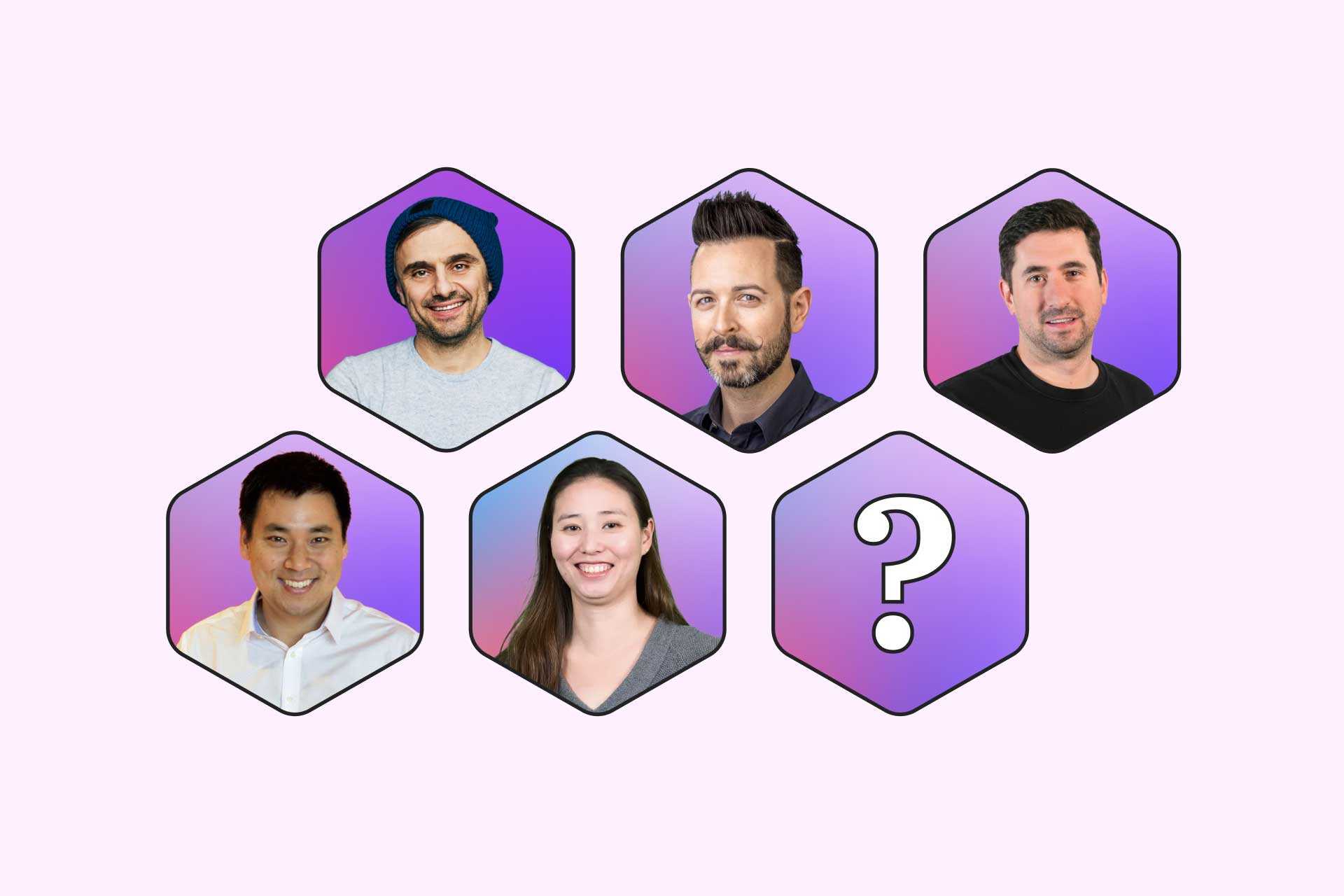 You've seen the influencers. The ones that grip the title of "guru" like or claim to be one of the best digital marketers their lives depend on it. We'll let you in on a little-known secret. If a creator is claiming their title, it's most likely a long shot.
But that doesn't mean there aren't superstars.
There are. And today we're talking about 24 of them. These experts know a thing or two about digital marketing and what it takes to build a brand, that's for sure.
Acadium Apprenticeships
Make a mark in digital marketing
Work with a mentor for 3 months and gain the digital marketing work experience you need to get hired. 100% remote and always free.
Best digital marketers: 8 digital marketing expert niches
We've listed eight of the most popular digital marketing fields below so you can have a better understanding of the different specialties below.
Once you've found a few niches you are most interested in, you should learn from the experts who specialize in them.
Also Read: What Does a Digital Marketer Do? Their Top 7 Responsibilities
Digital marketing analyst
The role of a digital marketing analyst is to develop data-driven marketing strategies for online marketing. In order to build optimal strategies, you need deep research and analysis of brand marketing and competitor performance.
A data-driven approach can involve search marketing, paid media, email marketing, and digital campaigns.
Search Engine Optimization Specialist
Using on-page tactics, such as keyword tags, user search intent, and link-building strategies, SEO specialists optimize websites to improve search engine rankings and drive web traffic.
Analyzing website analytics and paid search advertisements is also part of the SEO specialists' job.
Social Media Strategist
Social media strategists plan social media campaigns, influencer partnerships, and platform-specific content to enhance a brand's online presence. The role of a social media strategist is to transform marketing goals from concept to execution.
PPC Marketing Specialist
A PPC specialist is an expert in internet advertising, responsible for planning and optimizing online advertising campaigns. A PPC campaign requires a unique skill set, making it a challenging role that's also highly sought after.
Content Marketing Strategist
Content marketing strategists drive leads and brand awareness through curated, omnichannel strategies. The role requires a wide range of marketing skills, including copywriting, SEO, research, and analysis.
Also Read: So You Want to Become a Content Marketing Consultant
Email Marketing Specialist
Engaging customers, improving brand loyalty, and bringing in new leads are all functions of an email marketing specialist. They create personalized email newsletters, build email lists of target audiences, and analyze email campaigns.
Lead Generation Specialist
Lead generation specialists help businesses increase the number of people at the top of their sales funnel by generating new leads.
Once those leads are nurtured, the marketers and salespeople can develop strategies to convert them into customers by moving them along the sales funnel.
Influencer Marketing Specialist
Influencer Marketing Specialists focus on influential people who can impact people's buying decisions. Influencer marketing projects are done across a variety of social media platforms.
Criteria used for choosing the best digital marketers
When anyone curates a list of digital marketing domination, a couple of key factors need to go into the selection process.
Here's what we'll focus on:
Those who are leaders in their respective spaces, with a professional track record of industry-wide respect and a whole lot of success.
Those who attract engaged followers using valuable content.
Those who specialize, have specific knowledge, and niche mastery.
Who are the best digital marketers in this era?
Digital Marketing Gurus
1. Ryan Deiss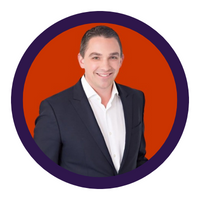 Known for/as: Founder of DigitalMarketer | Founder & CEO of Scalable | Creation of Customer Value Optimization
Digital marketing expert niche: All-around digital marketing expert
First up, we have the "Godfather" of digital marketing (and no, we didn't give him that name). As we're sure you can see from his peer-given title, he's a digital marketing expert, investor, and entrepreneur.
Ryan Deiss built the "Customer Value Optimization" tactic that has helped all kinds of businesses. Additionally, he's the founder and CEO of DigitalMarketer, an online community/training agency that aims to aid digital marketing professionals.
On top of that, he's also the founder and CEO of Scalable, which is a growth acceleration platform for founders. You can find him on Twitter posting insights and tips on marketing from thought leaders in the industry.
How to connect: Facebook | Twitter | LinkedIn | Blog
Also Read: What Does a Digital Marketing Manager Do: Functions, Skills, and Salary
2. Jay Baer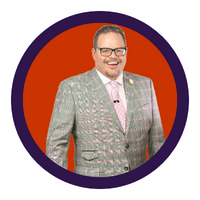 Known for/as: Founder of Convince & Convert
Digital marketing expert niche: All-around digital marketing expert
As the creator of a well-known digital marketing blog (and strategic consulting company) called Convince & Convert, Jay Baer is certainly well-versed as a digital marketer. He even speaks and consults in the industry.
You may have heard of Baers' books: Hug Your Haters, Youtility, and The NOW Revolution.
He's consulted 35 Fortune 500 companies, along with other giants like Nike, Caterpillar, and The United Nations. Coming in at over 700 companies consulted, Jay Baer sure knows how to lend a helping hand. Most of his focus is on customer service, and he publicly speaks about it while inspiring digital markets to convince and convert.
You can find him on social media sharing insights on industry benchmarks, marketing tips, and even social media skills.
How to connect: Facebook | Instagram | LinkedIn | Twitter | Podcast
3. Oli Gardner
Known for/as: Co-founder of Unbounce
Digital marketing expert niche: All-around digital marketing expert
One of the world's leading digital marketing speakers, Oli Gardner is a writer and speaker who specializes in conversion-focused digital marketing.
As one of the early pioneers of content marketing, he helped Unbounce position itself as one of the top landing page platforms.
How to connect: LinkedIn | Twitter
SEO Gurus
4. Neil Patel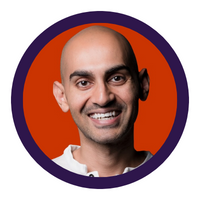 Known for/as: Founder of Crazy Egg, Quick Sprout, and KISSMetrics
Digital marketing expert niche: Digital marketing, SEO
Whether you want to boost your website or increase your conversion rate, Neil Patel is your guide. Millions of people around the world consider him to be the best expert on digital marketing.
A Wall Street Journal article describes Neil as a top-level digital marketing influencer, while Forbes classifies him as one of the world's top 10 marketers. He has also been a best-selling author in the New York Times.
His blog offers actionable tips and advice on SEO, blogging, digital marketing, email marketing, affiliate marketing, and more. A month or two of following his blog will surely make you an expert in digital marketing.
How to connect: Facebook | Twitter | LinkedIn | YouTube | Blog
5. Brian Dean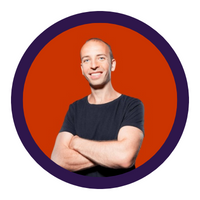 Known for/as: Founder of Backlinko
Digital marketing expert niche: SEO
Have you ever heard of Skyscraper and Guestographic techniques?
Well, Brian Dean invented them. He's an SEO mastermind with an award-winning blog.
As a thought leader in the digital marketing space, he won't let you down. Entrepreneur magazine even said that he was a "brilliant entrepreneur!"
How to connect: Facebook | Twitter | LinkedIn | YouTube
6. Rand Fishkin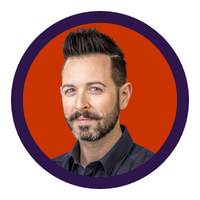 Known for/as: "THE WIZARD OF Moz" | Founder and former CEO of MOZ | Founder of SparkToro
Digital marketing expert niche: SEO, search marketing, & audience intelligence
Known for his expertise in SEO and digital marketing, Rand Fishkin is a top player in the field. But a lot of people follow him to learn SEO and search marketing.
In 2003, when Rand Fishkin started his blog, it started to gain popularity. Eventually, it became a consulting company that ended up launching software to help all digital marketers alike.
He's the co-founder and former CEO of MOZ, which is a leading SEO tool.
When he left MOZ in 2018, he founded a company called SparkToro. Using this software and data business, professionals can understand their target audiences and deliver quality content to them.
How to connect: Facebook | Twitter | LinkedIn
Social Media Marketing Gurus
7. Gary Vaynerchuk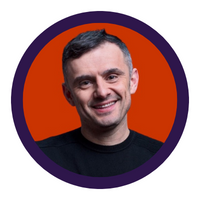 Known for: CEO of VaynerMedia | 5X New York Times Best Selling Author and CEO servicing Fortune 500 Clients
Digital marketing expert niche: Social Media Marketing
Known as the King of Twitter, Gary Vaynerchuk is a self-made entrepreneur and social media influencer. The Belarusian entrepreneur started his journey with a liquor store turned wine e-commerce brand (which he grew from $3M to $60M in the span of about 5 years).
This quickly gained him a reputation as a digital marketing influencer, building up such projects as VaynerX, PureWow, and Green Street, a cannabis branding and marketing agency.
A highly sought-after speaker and investor, he made early investments in Facebook, Twitter, Uber, and Venmo, making him one of the most influential marketing influencers in the industry today.
Gary is an influencer that produces a ridiculous amount of content on various social media channels and gives speeches all around the world.
How to connect: Facebook | Twitter | LinkedIn | YouTube | Podcast
8. Mari Smith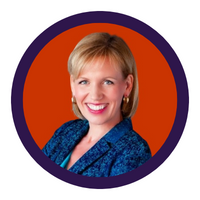 Known for/as: "the Queen of Facebook"
Digital marketing expert niche: Social Media Marketing (Facebook)
Mari Smith is most well known for her Facebook success. She's got a whopping 1.7 million followers which is nothing short of impressive. As a digital marketer who specializes in Facebook, she's surely recognized as an expert.
She helps train brands and businesses to become social media monsters. Particularly, she helps in the areas of lead generation, sales, and other digital marketing metrics that have a direct impact on the profits of a thriving business.
If you follow her on social media, you'll see that she shares insights on how to make the most of Facebook along with utilizing their paid advertising.
Some of her published works are Facebook Marketing; AN HOUR A DAY and The New Relationship Marketing; How to Build a Large, Loyal, Profitable Network Using Social Web.
How to connect: Facebook | Twitter | LinkedIn | Instagram | Blog
9. Justyn Howard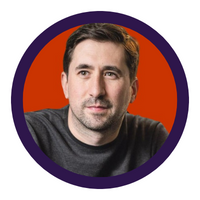 Known for/as: CEO of Sprout Social
Digital marketing expert niche: Social Media Marketing and Conversion Optimization
A leader in the social media management and analytics space, Justyn Howard is the CEO of Sprout Social. Having helped more than 24,000 brands and agencies run their social media channels more efficiently, it makes sense that he made the list of top digital marketing influencers.
Learning from Justyn Howard gives you the opportunity to stay on top of all social media advancements. Justyn has helped build exceptional social media management software that helps users get the most out of social media.
How to connect: Facebook | Twitter | LinkedIn
Also Read: How to Start Your Own Social Media Marketing Agency
PPC Advertising Gurus
10. Larry Kim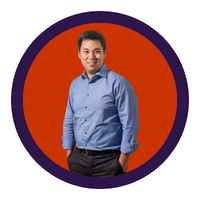 Known for/as: Founder of MobileMonkey and Former CEO of WordStream, Inc.
Digital marketing expert niche: PPC advertising, search marketing, chatbot marketing
Have you ever heard of MobileMonkey? In case you haven't, it's a chatbot marketing tool that's powered by artificial intelligence. And Larry Kim is the founder and vice president! But even before that, he founded WordStream, a search marketing platform.
On social media, you'll find that Larry Kim posts a lot about nifty brand campaigns and social media news/tutorials. There's no doubt that he's a respected digital marketer with expertise in Google AdWords, Facebook ads, and SEO.
How to connect: Facebook | Twitter | LinkedIn
11. Isaac Rudansky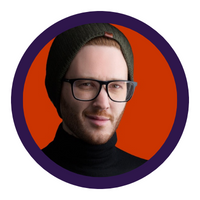 Known for/as: CEO of AdVenture Media Group
Digital marketing expert niche: Google Ads, SEM
With an award-winning digital advertising agency, AdVenture Media, he quickly grew into a top digital marketing expert and innovative PPC leader known for his massive training following.
Working with Forbes, Hanes, AMC, and many others, he packs his years of experience into sought-after digital advertising training taken by 132,000 students in 185 countries, making him the #1 best-selling instructor in digital advertising.
How to connect: Twitter
12. Elizabeth Marsten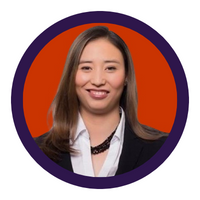 Known for/as: Senior Director of Strategic Marketplaces Services at Tinuiti
Digital marketing expert niche: PPC marketing, Paid Search, SEO, Social Media
Here's a witty instructor who will teach you everything you need to know about PPC.
She is the Senior Director of Strategic Marketplaces Services at Tinuiti, one of the largest independent performance marketing agencies across Google, Facebook, and Amazon.
Among Elizabeth's specialties are e-commerce PPC, product ads, paid search, marketplaces, SEO, content, analytics, and social media marketing.
A leading industry speaker and author, she is also known for her expertise on how Amazon ads work.
How to connect: Twitter | LinkedIn
Content Marketing Gurus
13. Joe Pulizzi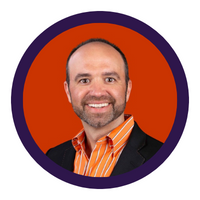 Known for/as: CEO of Content Marketing Institute (CMI)
Digital marketing expert niche: Content Marketing
When it comes to content marketing strategies, Joe Pulizzi is king. He founded Content Marketing Institute (CMI) and is a decorated speaker and author.
In 2001, he started the CMI blog and sold it to a multi-billion-dollar event/media company in 2016. That company was none other than United Business Media (UBM). That blog has gone on to become one of the best in the digital marketing space.
And he's not just any author. He's a best-selling one, with his books called "Content Inc.", "Killing Marketing", and "Epic Content Marketing."
How to connect: Facebook | Twitter | LinkedIn
Also Read: Top 25 Digital Marketing Books for New Digital Marketers
14. Ann Handley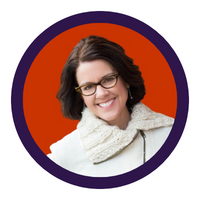 Known for/as: Best-selling author of "Everybody Writes Your Go-To Guide to Create Ridiculously Good Content.
Digital marketing expert niche: Content marketing
Ann Handley has a title that many women are after. Get this. Forbes called her "the most influential woman in social media." She's a popular influencer that talks about all things content but is also an author, speaker, and CCO (chief content officer) at MarketingProfs.
She wrote a book called Everybody Writes, and it's a Wall Street Journal bestseller that teaches people how to create engaging content.
You can follow her on social media to learn all about blogging, creating, and podcasting, but MarketingProfs' knowledge base also has a ton of long-form articles, videos, and other educational content that talks about digital marketing.
How to connect: Facebook | Twitter | LinkedIn
15. Joanna Wiebe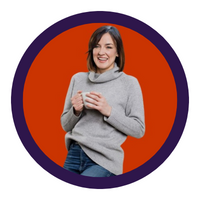 Known for/as: Creator of Copy Hackers | Cofounder of Airstory
Digital marketing expert niche: Content Marketing (Copywriting & Content Writing)
Not only did Joanna create Copy Hackers, but she's also the cofounder of Airstory, a drag-and-drop content builder that makes it easy for writers to create documents.
With over 15 years of experience, she has worked with big-name companies like Intuit, Crazy Egg, MetaLab, Tesco, and BT. She helped them build out their content to get more people and convert them better.
Additionally, she has coached over 50,000 people and organizations in improving their content copy. You should check out Joanna Wiebe if you want an expert on conversions through writing.
How to connect: Facebook | Twitter | LinkedIn
Email Marketing Gurus
16. Jeanne Jennings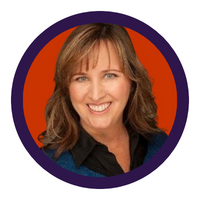 Known for/as: Founder and chief strategist of Email Optimization Shop
Digital marketing expert niche: Email Marketing
If you're in need of some email marketing advice, Jeanna Jennings is a golden source of info. She's got 20+ years of experience in the industry and is the general manager of an online email marketing community for professionals looking to level up their game. It's called Only Influencers.
She's worked with major brands including Capital One, Hasbro, and Verizon.
On top of that, Jennings founded Email Optimization Shop, which is a boutique consultancy that aims to optimize email marketing for businesses of varying sizes.
How to connect: LinkedIn | Twitter
17. Bill McCloskey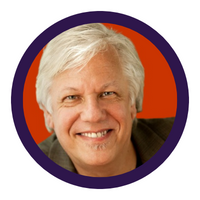 Known for/as: Founder of Only Influencers
Digital marketing expert niche: Email Marketing
Dubbed the "Godfather of Email Marketing" in Rebel's Guide to Email book, Bill McCloskey understands how email marketing has developed over the years, how it has evolved, and what new trends are emerging.
He's also the founder of Only Influencers, an online community for email marketing experts. His experience in email marketing goes back over 15 years, and he's been promoting best practices since 2003.
How to connect: LinkedIn | Blog
18. Dela Quist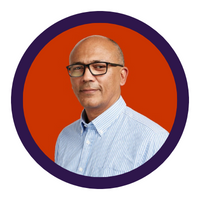 Known for/as: Founder & CEO of Alchemy Worx and Touchstone
Digital marketing expert niche: Email marketing
Dela Quist is the CEO of Alchemy Worx–a digital agency specializing in email marketing. With his team, he helps clients with everything from email strategy, analytics, tracking, copywriting, email templates, funnels, email marketing optimization, and more.
Dela shares his email marketing expertise on podcasts and at conferences, so you can easily learn from his talks.
Fun fact: He's an active member of the Digital Marketing Association.
How to connect: LinkedIn | Twitter
Lead Generation Gurus
19. Lilach Bullock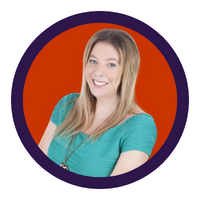 Known for/as: Forbes' Top 20 Women Social Media Influencers
Digital marketing expert niche: Lead Generation
When it comes to coaching, site conversions, digital marketing, and content marketing, Lilach Bullock sure knows her stuff. That's why Forbes named her as one of the top 20 women in social media and why Career Experts said she was the #1 digital marketing influencer.
If you're looking for someone to share vital information with you about anything that has to do with digital marketing or lead generation, she's the gal.
How to connect: Facebook | Twitter | LinkedIn
20. Barry Feldman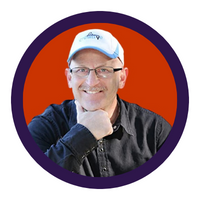 Known for/as: Founder of Feldman Creative | Author
Digital marketing expert niche: Online Marketing, Content Marketing
You can expect to see Barry Feldman's personal musings on everything from marketing automation to lead generation on Feldman Creative, a digital marketing agency that helps brands execute effective online marketing programs.
He's also all about content marketing and copywriting, so he's a good choice if you're putting out a lot of content.
How to connect: LinkedIn | Twitter
21. Randall Neason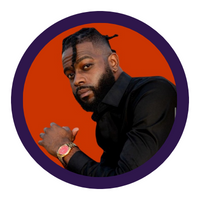 Known for/as: CEO at Elv8ed Marketing | Co-Founder of MERGE
Digital marketing expert niche: Lead Generation, Conversions, Growth Strategy, Chatbots
The Chatbot Marketing Guy and founder of Elv8ed Marketing, Randall Neason helps businesses acquire new clients while avoiding losing their current clients to their competitors.
Randall is a digital marketing and lead generation expert who strives to motivate all those around him, including colleagues, collaborators, and clients.
How to connect: Facebook | LinkedIn
Influencer Marketing Gurus
22. Quentin Bordage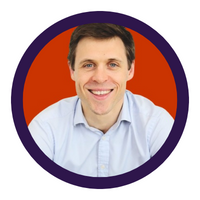 Known for/as: Founder & CEO of Kolsquare
Digital marketing expert niche: Influencer Marketing
Before Quentin Bordage recognized the untapped potential of celebrity marketing and founded his first startup, Brand and Celebrities, in 2011, he worked as an economist in the tech industry for five years, dealing with growth issues around the world.
With social media usage on the rise, Bordage saw an opportunity to apply his technology to influencer marketing.
From 6,000 celebrities to more than a million key opinion leaders (KOL), Kolsquare today helps brands and marketing agencies harness the power of online media and social networks. Currently, 50 dedicated employees are working out of France and fundraising €3.5 million for international expansion.
How to connect: LinkedIn | Twitter | Website
23. Neal Schaffer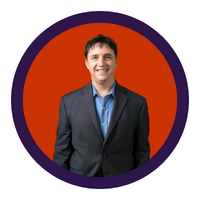 Known for/as: Founder of PDCA Social | Fractional CMO
Digital marketing expert niche: Influencer marketing, social media marketing, content marketing
Native Californian Neal Schaffer helps companies transform their marketing and sales. He's also the founder of his own digital marketing consulting firm, PDCA Social, and is now a fractional CMO for several companies.
Neal Schaffer also teaches at Rutgers Business School and Irish Management Institute. Four of his marketing and sales books include "Maximize Your Social" and "The Age of Influence," which is a complete guide to influencer marketing.
Fluent in Japanese and Mandarin, he's spoken on four continents in more than a dozen countries as a keynote speaker.
How to connect: Facebook | LinkedIn | Twitter | YouTube | Website | Podcast
24. Gordon Glenister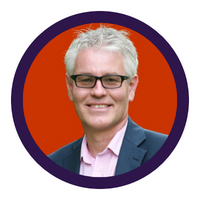 Known for/as: CSO of Audience2Media
Digital marketing expert niche: Influencer marketing
This Audience2Media CSO, speaker, author, podcast host, and influencer marketing expert is well-known for answering his clients' basic questions, such as:
How do I find the right influencers?
How can I improve my own influence?
How do I implement an influencer marketing campaign?
How do I create a community or membership?
What do I pay for influencers?
These very questions are explored in his book, "Influencer Marketing Strategy," which was published in the UK and America. It contains over 40 interviews, case studies, and other tips.
He also hosts a weekly influencer marketing roundtable where he invites guests from around the world to talk about influencer marketing. You can get these recordings if you join his Facebook group Influencer Marketing Secrets.
How to connect: Twitter | LinkedIn | Instagram | Website
Make your mark in digital marketing
Digital marketing is an ever-changing industry. There's no doubt about it. You need to stay on top of design trends, marketing trends, and all sorts of other content-related evolutions that naturally happen over time.
It can be quite a headache.
But luckily, there are tons of people who generously share their insights on the latest happenings so that you don't need to be scrambling for it all. This list is a great place to start finding people who consistently share valuable knowledge on the topic.
So pick your favorites and follow them!
And if you're feeling extra inspired (which you should be by now) get out there and take advantage of free digital marketing courses to learn more about finding your edge and slicing through the competition. It means everything in terms of doing business online.
Still not enough?
If you're extra hungry. There's something especially good for you. If you want to test your digital marketing skills in the "real world," Acadium has made it accessible to link up with businesses that could be in need of your superb services.
The best part?
It's completely free to set up an account and start your digital marketing apprenticeship. Yup, that's right. For the cost of $0, you can have access to mentors that'll give you projects to work on and also provide you with career guidance.
Also Read: What is a Digital Marketing Apprenticeship: A Complete Guide to Get Started
So, what do you say? Are you up for the task?
Princess "Ji" Kang is a staff content writer at Acadium who unveils complicated topics about digital marketing. She's been wordsmithing for various brands and industries for nearly 6 years, after earning her Master's Degree in English Language and Literature along with her Digital Marketing certification. Her work has appeared on sites such as asksebby.com, wellpetcoach.com, Ready Home Singapore, ThePerfectMedia Group, and more. You can find her at her home mini-library reading, sipping hot coffee, or playing with her cats in her downtime.
Top Marketing Webinars for Digital Marketers in 2023

By attending these webinars, you will have the opportunity to learn from industry leaders, gain insider knowledge, and stay ahead of the competition.

9 Types of Digital Marketing to Choose From in 2023

Digital marketing is a dynamic field that offers diverse career opportunities. From search engine optimization to social media marketing, there are many specializations to explore. Whether you're just starting out or looking to switch careers, this guide will help you find your ideal digital marketing niche.

Subscribe to our newsletter for digital marketing resources
Become a better marketer with our digital marketing resources and tips shared weekly in your inbox.

Build your marketing career for free or find marketing talent on any budget — fully remote.