The Future of Marketing: How to Prepare for the Changes Ahead
The Future of Marketing will look at a variety of changes coming to the online world and how customer interaction will change. The approach is primarily for small to midsize businesses and considers the significant changes over the past few years, plus changes that may present new challenges to get your brand seen.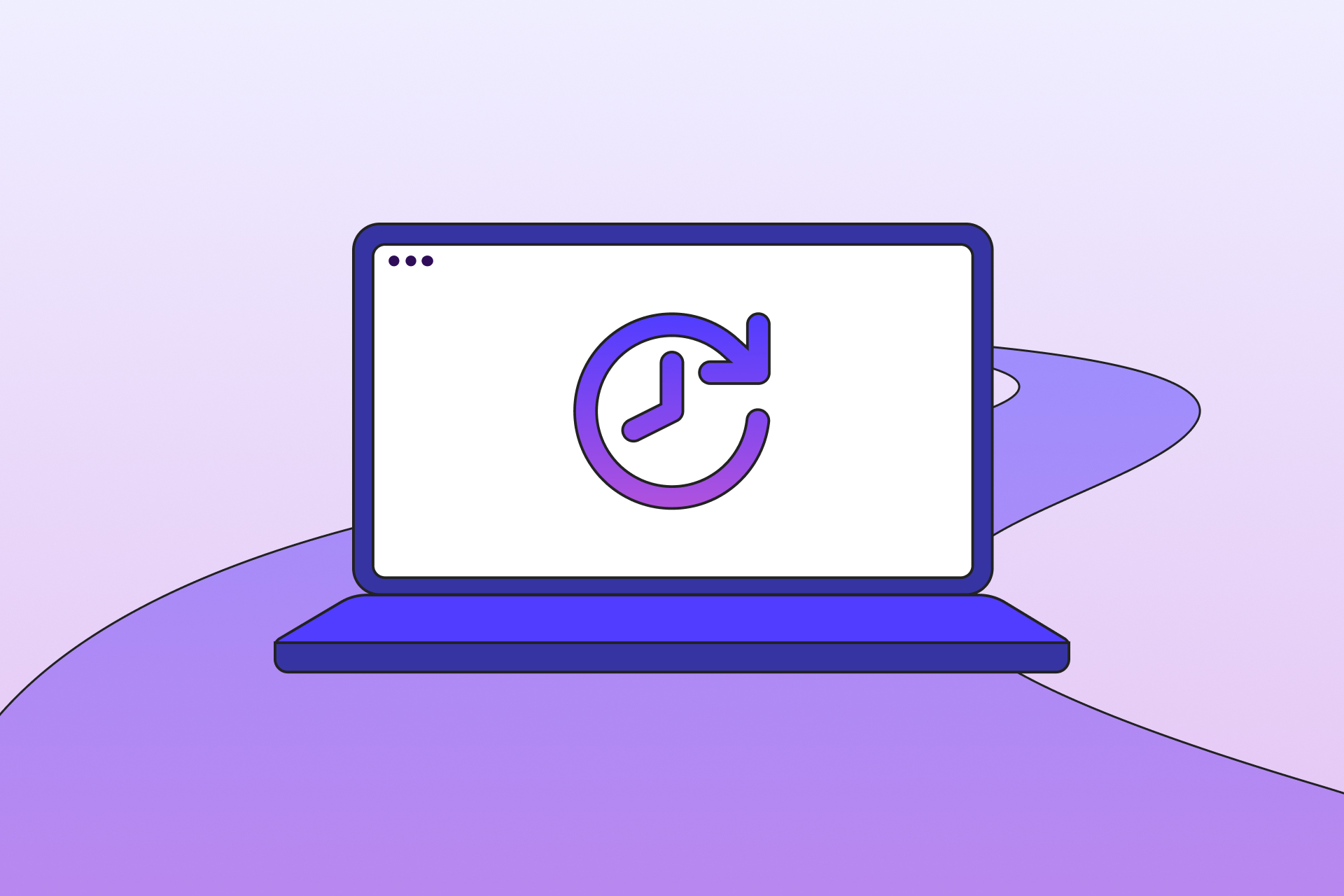 The face of marketing has changed drastically in the past decade. And with digitalization growing by the minute, the past few years have brought immense changes to the industry.
Additionally, with the ripple effects of the worldwide pandemic still spreading, people working in marketing have to learn to be flexible, and even when it's over, consumer behavior will never be the same again.
This is why marketing experts from around the world are trying to calculate upcoming changes and help others stay one step ahead, ready for anything at the drop of a hat.
This article will introduce the newest marketing strategies that could benefit your company greatly, and discuss the changes you should be aware of in order to be flexible in these present situations.
Apprenticeships For Business
Get marketing help, handpicked for you
In 1–5 business days, we'll connect you with a vetted marketing apprentice who'll help grow your business as you mentor them.
How the pandemic affected marketing
Even before the pandemic, the world was shifting slowly but surely in the direction of more conscious consumption. The pandemic accelerated this change further, so today, no matter what companies were planning, they're bound to move along these changes.
The organic trend has tripled in the past year because more people are focusing on their health and well-being on a daily basis than ever. Customers are drawn to purpose-driven, sustainable, transparent, and ethical brands.
Additionally, for most people, working from home has become the new standard and seemingly will remain this way for the coming year for many people. This and the newly established "Digital Nomad" lifestyle (and other various newly introduced work styles) have impacted marketing immensely.
Almost all businesses have had to reestablish their marketing strategies, as they need to hurry through most of their milestones, as well as implement a lot of new tools and software. Agile methods were born, helping brands reach their goals in a matter of months rather than years.
Another big element of marketing transformation is shortening the customer journey, cutting out middle elements that are ultimately dispensable. This not only makes the consumer journey faster and more efficient, but most of these methods even foster a more personal approach that people value.
Digital investments also grew this past year greatly. New tools, software, and capabilities were introduced, and companies had a short amount of time to take advantage of these. These have become pillars of the evolution of marketing, and they will grow even stronger in a few years.
These tools help brands create better, more quality outcomes and also help customers reach their goals faster, whether that's a purchase or a service. This also allows audiences to experience a higher level of transparency and relatability, as they can now gain a closer look into the workings of their favorite brands and companies.
The higher quality experience with the added bonus of a much better outcome will help companies stay afloat in these trying times.
2020 and 2021 have brought the following mantra; Experiences are the method, Outcomes are the goal, and Time To Value is the metric. Without these, it will become harder and harder to stay one step ahead.
So, how do you prepare for the future of marketing? Simple, just follow these tips:
1. Utilize Google's new update
Google's Page Experience Update was introduced in May 2021, and with it, new metrics are called Core Web Vitals. The latter will measure site load time, content stability, and interactivity, which are amazing tools to take advantage of.
This will greatly affect search ranking as well, because, simply put, anything that negatively impacts a user of the page will translate to the Core Web Vitals, and lead to a lower ranking instantly.
Because of this, brands will have to optimize this tool quickly by becoming more user-friendly than ever before. Of all the social media analytical tools, Google remains one of the most important.
Users have to be able to interact with pages and all elements of a site as quickly and effortlessly as possible. Also, unexpected and sudden changes can now impact your site negatively.
Staying ahead of these by using these new tools to your advantage is something that could make or break your company's future.
2. Start collecting first-party data
2022 will bring big changes. The new privacy regulations in California will be the end of third-party cookies. Privacy-first data collection practices will be the new norm, so brands need to focus more on developing one-on-one relationships with their consumers.
This is the new "data revolution." Brands will start to collect first-party data using new methods. These include owned digital properties, loyalty programs, but also dating apps, consumer websites, and even sponsored Wi-Fi hotspots. These methods make data easy to collect, and these can be instantly utilized.
The end of third-party cookies will also change how digital marketing elements will act, and how they'll be tracked.
And while the meaning of this is still unknown by many, one thing's for sure: this year is your final chance to brace and educate yourself for the upcoming impact of this cookie-less future.
Agencies and marketing specialists must have a clear plan regarding campaigns after this change.
It's not enough that people have to get used to the new privacy-first data collection, brands will also have to build their own data collection infrastructure from the ground up to comply with the upcoming regulation changes.
In addition to personalization, this first-party method has brought improvement to advertisement efficiency as well. Investment in these new data collection methods will be the new norm for all companies if it's not already the case.
3. First-part relationships & customer retention using mobiles
Brands are rapidly migrating to online landscaping and reaching digital consumers. This means that direct relationships with your customers are becoming more and more important.
Additionally, one-on-one relationships will help brands personalize content, resulting in a better user experience.
Using the correct customer data platform or technology is crucial. The tool must be able to process millions of records, including real-time signals that require your immediate attention before the data goes stale.
Utilizing this change and taking advantage of new customer data platforms allows brands to generate millions of personalized messages, doubling the revenue.
But to improve in the future, brands must also recover from the events of the past year. Therefore, focusing on existing consumers is the wisest thing people can do.
In order to ensure the satisfaction of past customers, brands should focus more on mobile marketing for customer retention. Personalized notifications and other tools offered by smartphones are the gateway to loyalty and maximizing satisfaction.
Additionally, keeping your existing and, therefore, interested customers happy is cheaper and easier than acquiring a new audience. Brand reputation and the stability of your consumers are more important than ever in these changing times.
4. Leveraging social commerce
Everyone has experienced the rising need for selling on social media platforms. Facebook and even Instagram have implemented shops into their platforms.
And while most people weren't swooned by these changes, it's undeniable that most of us use these new features, proving once again that this is a social media marketing strategy worth taking advantage of.
Most marketing experts see that more focus on social and local commerce is the way to go in 2022, as it shortens the customer journey from search to purchase.
It's the best way to put products right in front of potential consumers, and it makes purchasing easier.
This trend has also allowed people to resell their purchased items or antiquities easier than ever. This means that not only customers follow these sites, but people looking to sell, trade, or gift hand-me-downs.
This doubles the audience you can reach via social media, and users frequent these sites more often on a daily basis.
5. Implement trust & transparency
With the acceleration of the pandemic, consumers are beginning to look to brands that share their values and brands they can trust. This requires a certain amount of transparency that a lot of brands are strangers to.
Consumers everywhere are becoming more selective as to where they spend their money. They demand good work ethics, good morals, and the genuine support of a value they find dear to their heart.
People no longer spend their money blindly. They know that it's best to support brands that do good instead of supporting a high-end brand that still tests on animals or, God forbid, launders money.
The answer is seemingly easy. Make promises publicly, and keep those promises. This way, you'll earn the trust of your audience, therefore, they'll gladly support your company.
The pandemic has a lasting impact on customer mindset, and focusing solely on a product or service will not be enough anymore.
Instead, try to advertise compassion, safety, and trust through transparency.
6. Utilize voice-search
Voice search has become a big part of our lives in the past few years. However, it only really took off in 2020, as more people began using their voice-enabled devices on a daily basis.
Additionally, with the introduction of smarter technologies, people are eager to explore what their "smart homes" can do through open dialogue.
Brands can utilize this by optimizing their voice-search abilities, focusing on longer key phrases with search intent to stay ahead.
Pay attention to brands and sites around you, and you'll see that more and more companies are starting to embrace the importance of this handy tool. While programming can be a hassle, in the long run, it's worth it. It requires little to no maintenance and opens new doors for your consumers, keeping them engaged at all times.
7. Be casual
The trend of social videos will most likely continue in the next couple of years. This too promotes transparency and relatability, resulting in the growth of your audience and their trust in you.
Most young adults will relate to the TikTok phenomenon. What once was a trend based on today's young generation has quickly become one of the number one channels for brands and companies.
Today, when we open TikTok, we'll see experts in design, fashion, the sciences, and more sharing their knowledge and experiences.
Some small businesses even post the packaging process, tagging the customer in their video, and thanking them for their purchase.
After the raging success of TikTok, Instagram introduced its own version of the platform through Instagram Reels in August 2020. Using these platforms allows businesses to naturally weave content, develop a content strategy, and apply it to their target audience's feeds.
These videos don't have to be beautifully shot, designed, or edited to gain attention, meaning that it doesn't even take that much time and effort out of your day.
In fact, most people value a more natural-looking and feeling video rather than a long, heavily edited one.
Also Read: 7 Reasons You Need a Social Media Content Creator & How to Find One
8. Allow customers to engage with you through live videos
Live videos are also a form of publicity that has become more and more popular on social media, and audiences react to them better than other forms of activity such as posts, blogs, or pictures.
Real-time interaction is also a great way to stay personal and remain relatable and transparent. Going live also takes advantage of the fact that nowadays, most people work from home, therefore can join these live "sessions."
Some brands even create these live feeds because they know how lonely and secluded the home office can become, and they offer a way to interact with people through social media.
Restaurants are teaching free cooking classes, yoga studios offer free live sessions anyone can join, keeping everyone engaged and sane during these trying times.
9. Hire an influencer
In the past few years, the golden age of influencers began. Everyone wants to be one, and more people are actually pursuing this dream.
Brands can take advantage of this trend by working with a so-called micro-influencer who can spread the word through platforms like TikTok, Instagram, etc., and are happy to connect with brands.
The power of influencers is expected to grow in the next few years, so now's the time to join the trend.
Influencers are a great investment because more people are using social media on a daily basis, and these young influencers already built trust with a certain audience.
Marketing through them allows your product to be seen and trusted faster than other types of "consumer recruitment."
10. Build brand partnership
Another great investment is establishing brand partnerships. People are seeing more collaborations across brands, like Adidas and LEGO, for instance, and it's likely that more of these are coming.
This proves that it's a good investment, as two established brands can only make each other stronger. Also, these collaborations translate reliability regarding each other to their demographic.
Unexpected partnerships attract media attention and generate social buzz, keeping your customers engaged at all times.
Joining forces with another well-established company means doubling your customer base, and it makes both companies look more interesting and intriguing.
11. Invest in augmented reality & automation
Joining new technological trends is crucial today. Augmented reality is now used by a lot of companies, allowing consumers to see an object in 3D, and actually place them in their homes.
IKEA uses AR catalogs which people love, especially in times when they can't visit stores. Also, clothing lines are implementing AR to allow customers to "try on" clothes and accessories when purchasing anything online.
The pandemic and the quarantine have influenced brands to think uniquely about ways to connect with their audience. This means embracing new tools and software to build their empire.
Additionally, AR is actually more budget-friendly than other traditional channels people tend to use. They're environmentally friendlier than print ads, cheaper, and more interactive than other marketing mediums known by the public.
The same goes for automation. It can decrease the budget and increase efficiency in the long run. It can also do good in your business, as it can free up employees from those monotonous, boring tasks, like data collection, data entry, and so on.
Utilizing automation software and marketing tools is something everyone should embrace, even though it can seem daunting at first.
Real-time data collection, analysis, and other forms of automation will certainly be the difference between companies that excel and those that are left behind in the coming years.
12. Adopt B2B2C
With remote working and unemployment still at large, B2B marketing is impacted greatly. Email marketing, in particular, may suffer, but this also opens new doors for other forms of campaigns. This created the B2B2C approach, which associates consumers with a business target list.
Simply put, linking personal email addresses to business emails or even home addresses and cell phones can allow B2B marketers to utilize all capabilities that B2C marketers have been using. Ultimately this can help reach new prospects on all digital touchpoints.
Bottom line
Overall, marketing today is going through major shifts by the minute. The shifts that started before the pandemic are only accelerated by it, meaning that most of a brand's goals have to be met faster than expected.
It's crucial for organizations to follow these changes and stay one step ahead at all times, especially in these times when nothing is guaranteed.
The rise of influencers, the trend of social media, and the evolution of data collection is one that is sure to stay present in the years to come, therefore every brand should implement a strategy that includes taking advantage of these mediums.
Marketing experts everywhere are discussing these changes and trying to calculate outcomes for a better insight into how people can utilize these major shifts. Staying constantly aware is the only thing someone can do to ensure they can stay afloat in the next five years.
Stay ahead of the curve by hiring a marketing apprentice
Marketing is always evolving, and it can be hard to keep up with the latest trends. That's why hiring a marketing apprentice can be a great way to stay ahead of the competition.
Also Read: Three Reasons to Hire a Digital Marketing Apprentice at Your Agency
Against the backdrop of the digital skills gap in the industry and the high number of young people out of work, apprenticeships offer employers and apprentices a chance to rebuild confidence in each other.
Nowadays, businesses often find it challenging to find diverse talent and people with the skills required to grow their business. In the face of rapidly increasing competition, marketing leadership teams also face pressure to respond effectively.
Marketing apprentices can contribute to your organization's skills gap by bringing new skills to the table.
By identifying the pinch points within their teams, organizations can choose an apprenticeship program that will meet their needs. As a result, your team will gain a fresh perspective and new ideas, and your marketing team will have more time to focus on strategic priorities.
Acadium, for instance, is an apprenticeship marketplace that's now reinventing the way companies employ digital marketing apprentices.
Here at Acadium, we take great pride in assisting businesses like yours by matching them with a vetted, young talent that fits their business needs. Our dedicated team will also take care of all the hiring workload for you by assessing each candidate carefully in order to offer your business the most valuable up-and-coming talent.
Besides matching your business needs with the right apprentice, we also specialize in honing and mentoring our digital marketers. Through a series of marketing tasks and online courses, we equip our marketers with the right skill set so that they can enter the professional market on the right foot.
As an added bonus to hiring an apprentice, on-the-job training and studying go hand in hand. Typically, apprentices spend part of their regular working hours in training or studying, but with practical experience to accompany them, they will learn faster and implement ideas to keep the organization competitive.
As part of our marketing apprenticeship program, our marketing apprentices will help you with your marketing tasks for 10 hours a week for a span of three months, in exchange for 2 hours of mentoring and work feedback.
What's more, the apprenticeship is unpaid! And if it doesn't work out, we will rematch you at no cost.
Once the apprenticeship is complete and you are satisfied with your apprentice's performance, you can even hire them as full-time employees or freelancers!
Just take a look at how Sylvia Tam, founder, and CEO of Beviva Foods, built her own functional food brand for people with digestive sensitivities and used Acadium to grow her business:
With Acadium, you'll get access to our top performers and can then incorporate them into your own marketing growth efforts. You'll also get a priority selection of the next set of leading digital marketers so you can stay ahead of the game.
Ready to stay on top of the latest marketing trends while supporting young people in the workforce? Then contact us today.
Princess "Ji" Kang is a staff content writer at Acadium who unveils complicated topics about digital marketing. She's been wordsmithing for various brands and industries for nearly 6 years, after earning her Master's Degree in English Language and Literature along with her Digital Marketing certification. Her work has appeared on sites such as asksebby.com, wellpetcoach.com, Ready Home Singapore, ThePerfectMedia Group, and more. You can find her at her home mini-library reading, sipping hot coffee, or playing with her cats in her downtime.
Business Growth, Career Prep

What is an SEO landing page & How to Build One? [Step-by-Step Guide]

Learn the ins and outs of SEO landing pages and how to build one with our step-by-step guide. Discover the key elements and best practices for creating a high-performing landing page that drives conversions and improves your search engine rankings.

Introduction to Transactional Emails in Email Marketing

Have you ever heard about transactional emails? Do you know they are different from marketing emails? This article is your complete guide to transactional email definition and best practices to send such emails. We have also shared real-life transactional email examples for better understanding.

Subscribe to our newsletter for digital marketing resources
Become a better marketer with our digital marketing resources and tips shared weekly in your inbox.

Build your marketing career for free or find marketing talent on any budget — fully remote.