Top 7 Reasons Why Digital Marketing Is Important For Your Business
We live in a world that has almost completely been digitalized. A business of any size or shape cannot reach success without operating online. Due to its rapid growth in recent years, the online market has become quite competitive and oversaturated. So how can digital marketing help your business in the jungle?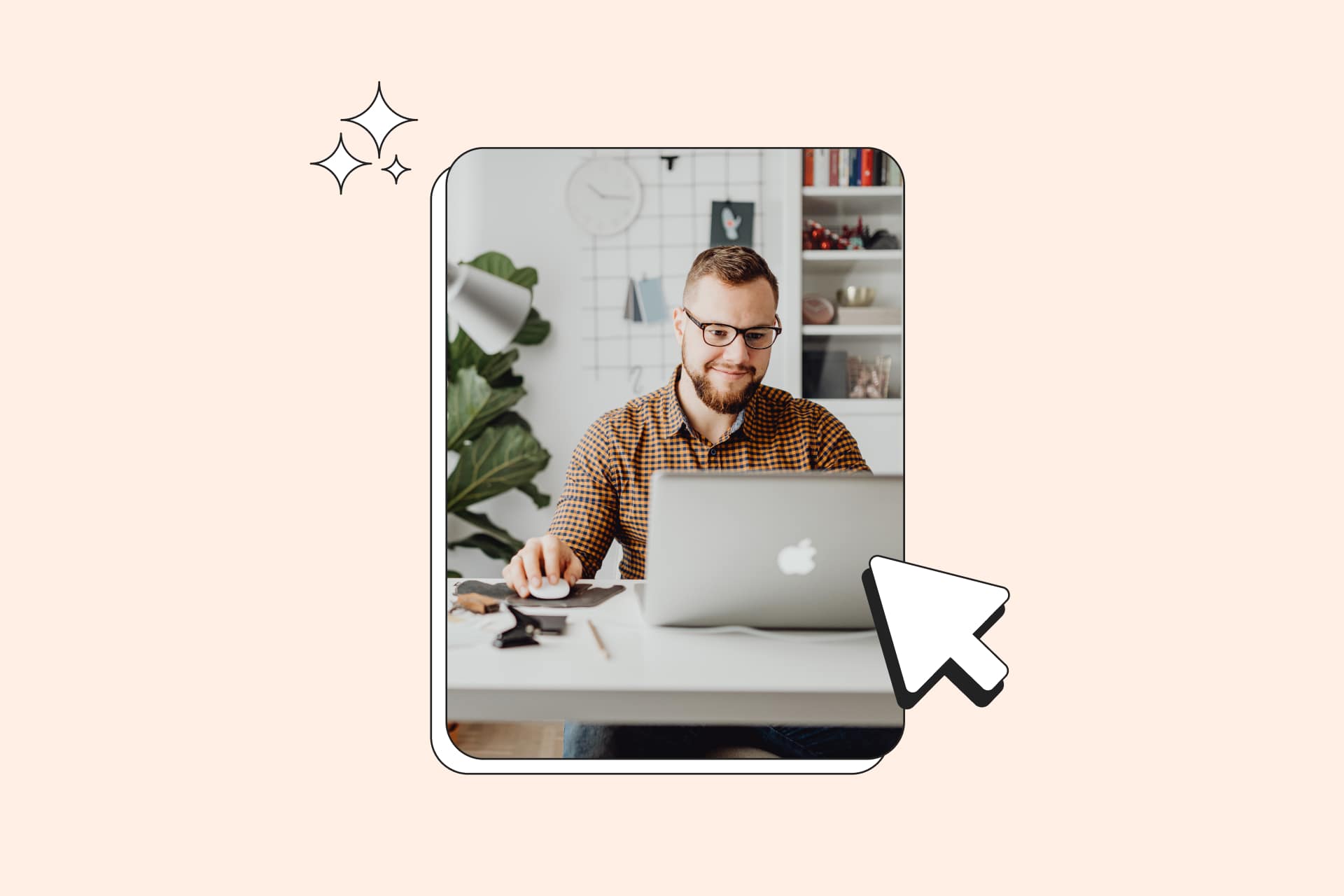 You did it! You created the best product or service in your industry and everyone wants what you are selling.
So, you start production. You obtain enough inventory to keep up with projected demand. Your logistics are phenomenal, and you're prepared to house and transport inventory in a quick and cost-effective way. You get all the proper permits, open your store and wait for the customers to pour in… But they don't.
This is the reality every business owner faces without an effective and dedicated marketing plan that connects the idea of their product or service to its target market.
A million-dollar idea is dead in the water without customers. So, how do you reach your customers?
By meeting them where they already are. An effective digital marketing strategy and implementation will connect your business with your customers.
What is digital marketing?
Digital Marketing is, well, marketing. The same basic principles apply to digital marketing as they do every other form of marketing, except with digital marketing, you are reaching out to your customers through a digital medium.
Marketing has always been about reaching the customer where they are when they need it, and how they want it. Traditionally, this meant print ads, billboards, and static graphics in stores, radio, or television.
While TV and radio fall under the umbrella of digital marketing, today's customers use more than one digital medium, and digital marketers are tasked with meeting them everywhere.
With digital marketing, it has become easier to reach customers where they are, and marketers took note of that to come up with better strategies.
Apprenticeships For Business
Get digital marketing help, handpicked for you
In 1–5 business days, we'll connect you with a vetted digital marketing apprentice who'll help grow your business as you mentor them.
Why is digital marketing important?
The short answer is that potential customers are utilizing digital media more and more every day. The basic premise behind marketing is reaching out to customers where they are, therefore, the move to a stronger digital marketing strategy was a no-brainer.
Here are the top 7 reasons your business should be focusing on digital marketing:
1. Your customers are online
The average person spends roughly 7 hours every day online. This is a combination of work-related online usage and recreational usage. Two of those daily hours are dedicated solely to social media browsing. This means that customers are spending almost half of their waking hours on a digital medium with about 13 percent of their day on social media.
Never before did marketers have this kind of access to their customers. They have 7 hours of opportunities to reach each of their customers every single day.
This alone makes digital marketing the most important thing your business can focus on outside of providing your customers with a great product and experience.
2. It's easy to engage and retain your customers
With the multi-channel approach digital marketing provides, businesses can remove the unknown variables created by in-person customer experiences and showcase their products to their customers in a more controlled environment.
Studies show that a business that markets its product utilizing every channel possible has an average customer retention rate of 89 percent. This is a big jump from the customer retention rate of 33 percent for companies with a less robust marketing strategy.
In addition, the rise of social media means that brands can easily reach out to their customers, answer questions, and resolve issues in real-time.
Chatbots, for instance, is making customer service even easier: when customers have questions about your product or service, they can ask them directly through a chatbot instead of having to call customer service or fill out a form online.
But what about retention? How does digital marketing help businesses get customers back after they've left? The answer is simple: by helping you learn what your customers want and how they want it delivered.
Social media analytics tools tell you where people are coming from, what they're looking at, and what they're reading—all of which will help you tailor your message to your audience's needs so that they'll come back again and again.
3. Your competitors are already doing digital marketing
Why is digital marketing important? Because your competitors are already using it. There are a lot of things digital marketing can do that are already being used by your competitors.
This means you need to pay attention to what your competitors are doing online, so you can learn what works and what doesn't. Some helpful questions to guide you here include:
Is there a specific kind of content your competitors are using? Does the competitor use blogs more often, or do they promote their content using videos?
In what ways do they communicate their brand and what makes them different from your other competitors?
What is their level of engagement with their audience? Is there anything you can do better?
Conducting research on your competitors is a great way to find out what they are doing. You'll learn what platforms they use, what keywords they are targeting, and who their influencers are that help them drive their traffic.
The first step to doing competitor research is identifying your competitors. You can do this by using analytics tools like Google Analytics, or you can simply search for related keywords and see who comes up.
Once you've identified your competitors, you can use tools like Ahrefs or SEMRush to help you do further research.
They'll allow you to see how much traffic each competitor gets and where their traffic is coming from. They'll also give you an idea of the keywords they're ranking for and what their backlinks look like.
These tools will also allow you to see what kind of posts your competitors are posting on Facebook, Twitter, etc., which might give you ideas for what kind of content to create on your own site.
4. You can appeal to the largest market
With a world of social media platforms, television, and radio at their disposal, digital marketers have many more places to reach out to customers. The various social media platforms alone give marketers individual challenges and opportunities.
Study shows that 62 percent of all social media users fall within the 18-34 age range. This allows digital marketing professionals to focus on a smaller range of people that already have more in common.
In addition, each social media platform has a different social profile that can be targeted and appealed to, on top of the different demographics that are traditionally focused on. The focus on a more customized individual marketing strategy opens up many more ways to appeal to the customers.
For example, Sephora is a makeup and skincare brand that caters to primarily millennial women (they also have a strong growing millennial male audience).
By understanding this, they can focus their marketing efforts on platforms that are popular among millennials, like Instagram. In fact, as of 2022, their Instagram account has over 21 million followers.
Sephora uses this significant social media presence to drive engagement with its followers and customers through competitions, giveaways, and exclusive offers.
This works well because it creates an immersive experience for customers both online and offline which helps build loyalty between them and the brand.
Also Read: 20 Tasks a Social Media Virtual Assistant Can Do For You
5. You can track your marketing campaigns and optimize them for better results
It's easier to track your campaigns with digital marketing, which allows you to make better decisions and get better results. Time and money are invested into campaigns, so you want to make sure they're working.
In digital marketing, the ROI of your campaign and other indicators are easily trackable so you can see if they are bringing your business valuable results. This includes metrics such as impressions, clicks, likes, shares, comments, and conversions.
Your choice of metrics depends on your medium and the results you want to achieve. To monitor specific metrics for your campaigns, you can easily set up a tracking system.
Keeping track of your campaign's performance makes it easier to fix it and adapt to changes. Changes that can be made immediately save you money.
In this way, you can maximize your campaign's effectiveness and spend your budget more efficiently.
6. It's more cost-effective and faster
Digital marketing gets the opportunity to take advantage of digital infrastructure rather than physical real estate. Renting billboards and storefront windows with large print ads is incredibly expensive.
Your company would have to spend tens of thousands of dollars for a billboard to run for short periods of time and hope and pray that it would reach its target market. That isn't the case anymore.
Through social media, digital marketing professionals have learned to keep up with the trends and create digital media that can go viral and reach millions. This means that, outside of paying the digital marketing team, businesses are now able to spend $0 on their entire marketing campaign.
7. You get an impressive return on your investment (ROI)
Digital marketing professionals know exactly what they need to do to reach your customers so that you can get the most out of every dollar.
One of the highest ROIs among all marketing methods is email marketing -where you can get a return on investment of 4400% for every dollar spent!
It is a great opportunity for you to grow and earn a profit from your marketing efforts. As a result, you can run a campaign on a low budget and get a great return on investment.
In fact, it's been shown that companies generate an average of $2 for every $1 they spend on Google Ads, and the cost of digital content marketing is 62% less than traditional methods.
This means 3 times as many leads are generated from digital campaigns when compared to normal campaigns, translating to a significantly great ROI for digital marketing efforts.
In a sample scenario, US-based e-commerce company, The Golf Club, which sells custom-fit irons and golf gear, worked with a digital marketing agency, Channel Advisor, to manage its digital marketing campaign.
During the campaign, The Golf Club optimized its product content, targeted bidding, and fine-tuned its ads. The result? Their online sales grew by 71% during the spring or summer of 2020, their year-over-year revenue increased by 95%, and their return on ad spend increased by 20%.
Even during the pandemic, the solution has helped the retailer increase profitability, customer satisfaction, and business growth. Additionally, consumers turned to The Golf Club when lockdowns sent them searching online for golf products.
Why digital marketing is important: In a nutshell
These 7 reasons are just a glimpse into the value and importance digital marketing has in today's marketing experience. Many of these reasons can be broken down to have subcategories that your business can benefit from.
What are the types of digital marketing you'll be needing in your business?
Digital marketing can come in many forms, and you can use them to expand your audience reach. Creating a well-rounded digital marketing strategy by utilizing multiple channels is the key to a successful campaign.
To help you decide which types of digital marketing are right for your business, here are the six most effective options:
1. Search Engine Optimization (SEO)
This marketing strategy requires businesses to work on increasing their websites' rankings to boost traffic. Rank higher on Google's SERPs and you will have a greater chance of growing your business.
2. Pay Per Click (PPC)
This paid traffic strategy will drive qualified traffic to your business website. Advertisers will pay publishers each time their ads are clicked.
3. Content Marketing
Businesses can use it to bring their customers valuable content instead of pitching their products to them. Customer-centric content marketing focuses on creating valuable content.
Also Read: Outsource Blogging and Run a Great Blog
4. Social Media Marketing
This involves Facebook, Instagram, and other social media platforms. By creating value-adding content on these platforms, businesses can promote their brands tremendously. It's also a way for business owners to communicate with their customers.
5. Email Marketing
It is an old form of digital marketing with a high return on investment (ROI). This is when you send emails to your target audience or existing customers.
6. Affiliate Marketing
This is a form of performance-based advertising in which you receive a commission for promoting another company's products or services. Two of the affiliate marketing channels you can use here are YouTube Partner Program video ads and social media posts.
Also Read: 10 Marketing Tools You Need to Promote Your Business
Which digital marketing type is right for your business?
Deciding which digital marketing strategy is right for your business may require you to experiment a little. One key factor to consider here is your audience. Who are you trying to reach and what information are they looking for?
Your niche audience knows a lot about the industry, so creating in-depth, informative content will create value as well as attract and convert your visitors into customers.
However, if your target audience involves young people, social media is one of your best tools. Make sure you know which social media platforms are popular with your target audience and start marketing there.
Get help with your digital marketing
In 2022, you are likely already utilizing social media, SEO, email marketing, and other digital marketing efforts for your business. Your Instagram and Facebook pages are filled with the best memes and images promoting your business and you are gaining followers. That is a great start.
But if you find yourself struggling with the various nuances of different platforms and types of digital media, you might benefit from connecting with talented digital marketers.
They'll take charge of your digital marketing efforts so that you can do what you do best – which is run an amazing company that offers the best products and services.
Say goodbye to the stress of hiring
There's a lot that goes into digital marketing, and it's easy to get overwhelmed. Hiring can be a stressful process and can take up a lot of resources.
With Acadium, you don't have to hire someone in person or spend hours interviewing and training them. Simply create a match request, and you'll instantly be connected with the next generation of marketing talent.
One-of-a-kind apprenticeship program
Acadium's apprenticeship program is designed to help both your company and aspiring digital marketing talent grow together. You'll find candidates with the skills and ambition to help you scale, while they sharpen their skills under your guidance.
Your apprentice will do 10 hours of work per week, in exchange for 1-2 hours per week of mentoring. Learn how to get the best out of your new apprentice and grow your business by working together.
Your pick from a wealth of talent
Don't have time to search for marketing talent? With Acadium's new apprenticeship program feature, you can submit a match request and get your pick of up to 6 fully vetted, pre-screened marketing apprentices.
If you feel none of the suggested candidates is a good fit for your business, we'll reach into our talent pool and ask you a couple more questions about your business, so we'll be able to provide you with the perfect candidate, tailor-made for you and your business.
Let these future masters of marketing help grow your business as you mentor them in a remote apprenticeship and start seeing results today!
Princess "Ji" Kang is a staff content writer at Acadium who unveils complicated topics about digital marketing. She's been wordsmithing for various brands and industries for nearly 6 years, after earning her Master's Degree in English Language and Literature along with her Digital Marketing certification. Her work has appeared on sites such as asksebby.com, wellpetcoach.com, Ready Home Singapore, ThePerfectMedia Group, and more. You can find her at her home mini-library reading, sipping hot coffee, or playing with her cats in her downtime.
Business Growth, Career Prep

What is an SEO landing page & How to Build One? [Step-by-Step Guide]

Learn the ins and outs of SEO landing pages and how to build one with our step-by-step guide. Discover the key elements and best practices for creating a high-performing landing page that drives conversions and improves your search engine rankings.

Introduction to Transactional Emails in Email Marketing

Have you ever heard about transactional emails? Do you know they are different from marketing emails? This article is your complete guide to transactional email definition and best practices to send such emails. We have also shared real-life transactional email examples for better understanding.

Subscribe to our newsletter for digital marketing resources
Become a better marketer with our digital marketing resources and tips shared weekly in your inbox.

Build your marketing career for free or find marketing talent on any budget — fully remote.