Find the Best Digital Marketing Service Sites
Let Acadium profile your digital marketing service needs. We'll connect you to a vetted digital marketer who can help you, whether you're looking to hire a freelancer or an employee.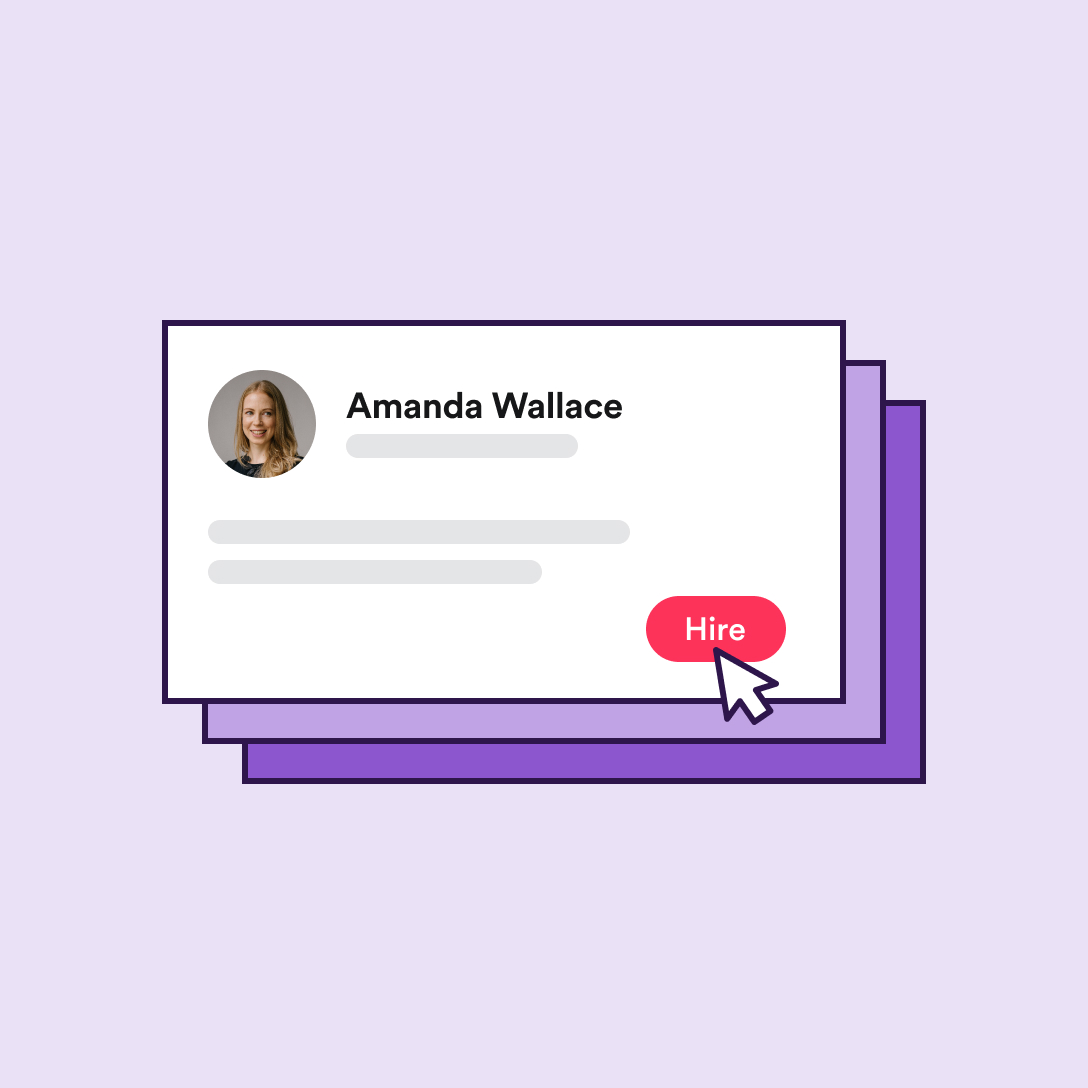 Digital Marketing Services at Your Fingertips
Knowing where you can find digital marketing services isn't a walk in the park. At Acadium, we've made it easier to find digital marketers to work with. Whether you're looking for a freelancer or an employee, we connect you with vetted digital marketers from our talent pool. Let us know what digital marketing services you require, and we'll find marketing talents within your budget.
If you want, you can also choose the website you'd like to use by checking out our list below: 
The Best 15 Sites to Hire a Professional in Digital Marketing Services
Hiring the Right Professional for Digital Marketing Services
Figuring out where you can hire a digital marketing services professional is a tall order. The process is all the more nerve wracking since it hinges on your business's ability to succeed, especially if you are a small business owner. Therefore, you should be prudent with whom you leave in charge of developing and implementing your internet marketing strategy. For someone who has ample experience in recruiting, onboarding is a simpler task. If not, it's not the end of the world: you have online resources that guide you to the right freelancer for your business.
When starting your search, put some of your marketing efforts into posting an ad for a professional in digital marketing services via a job board. These platforms enable you to get in touch with millions of professionals. With them, you can define the type of contract that will bind both your business and the professional you've hired. That way, you establish good work ethics and lay the foundation for a positive working relationship between both parties. 
Likewise, you also have the option of trying to source a digital marketing expert via any of the marketing channels that we have mentioned above. Upwork, Hubstaff Talent, Fiverr, and Freelancer make up some of the best platforms out there when it comes to finding a reputable professional. To heighten the precision of the results generated when conducting a search, filter them based on qualities that you deem to be important to the success of your project. 
Bearing that in mind, you should never discount social media as a launchpad for recruiting a digital marketer that matches your specific needs. Linkedin professionals and influencers who can help you with developing a solid digital marketing strategy, among others. Use this channel to target experts in the field and get your online presence where it needs to be.
That said, while all these platforms do connect you with digital marketing freelancers, be thorough in how you go about selecting a professional for your team. 
Acadium has bridged the gap between employee selection and results by ensuring that the marketers they recommend are qualified through their Acadium Plus program. That way, when you choose any of their marketers, you can be sure you're hiring a professional who has the skills and know-how to get the job done. 
The site and freelancers you choose will depend on a few factors:
Can they show you a body of work that is similar to your project

How many digital marketing professionals do you need to hire

The amount of professional experience they have

Budget constraints

How soon do you need the project to be done

Skills testing
Let Acadium profile your digital marketing service needs. We'll connect you to a digital marketer who can work with you either as a freelancer or an employee.
Click on the button below to get in touch with a trained and vetted digital marketer.