Top 12 Most Hired Digital Marketing Roles [2022 Guide]
As digital marketing continues to grow in popularity, so does the demand for skilled professionals to fill roles in this field. In order to help you identify which digital marketing positions are in high demand in 2022, we've put together a list of the top 12 most hired roles in the industry. Keep reading to learn more!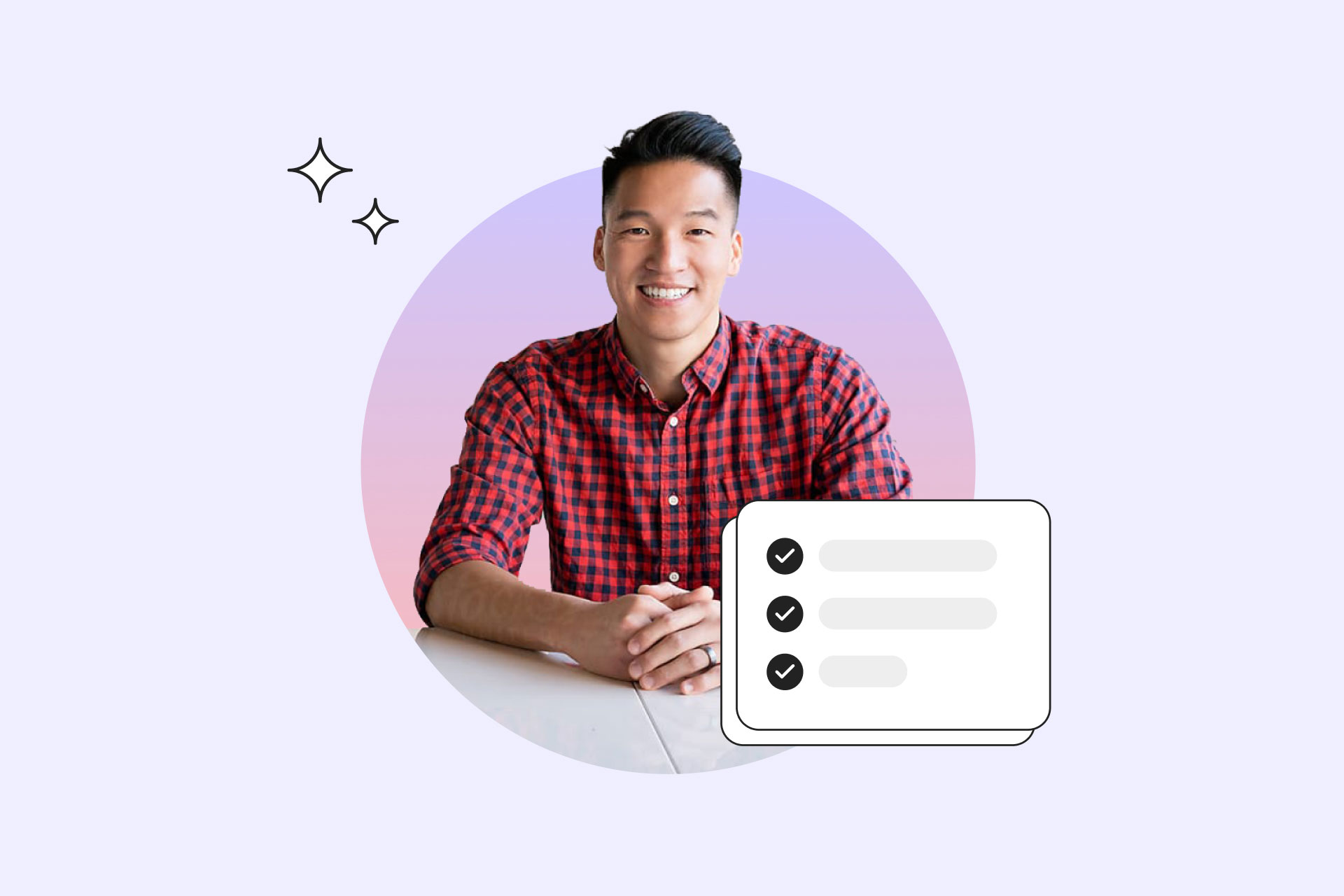 Editor Notes: This post is authored by guest blogger Quosyne Angeline San Miguel, the Outreach Specialist at Lensa.

It's 2022, and digital marketing has never been this important. The pandemic has further amplified the need for promoting products or services online. Both entrepreneurs and consumers have seen the value of online marketing.
The global digital marketing market was worth $350 billion in 2020. It could even grow to $460 billion this year and $786.2 by 2026 with a compound annual growth rate (CAGR) of 13.9%.
So what do these statistics imply to job seekers and career professionals?
Full-time or freelance digital marketers have become in demand now, more than ever. Per the Bureau of Labor Statistics, the need for marketing jobs might grow to 10% by 2026. Such growth is above-average compared to all other careers.
This page talks about the most hired digital marketing roles this year for informed career decisions.
Acadium Apprenticeships
Gain marketing experience
Work with a mentor for 3 months and gain the digital marketing work experience you need to get hired. 100% remote and always free.
Most Hired Digital Marketing Roles: Marketing Roles in the Digital Age
Digital marketers reach out to potential and regular customers. They primarily seek to promote your products or services. The ultimate goal is to convert sales or win customers for your business.
There's more to what digital marketers do than meets the eye.
Digital marketers also build your brand, engage with customers, and win loyal supporters. They use different digital platforms like websites, blogs, and social media channels. That's why the online marketing role varies from one type to another.
Online marketing jobs have become popular in the digital era. The pandemic has further intensified the need for these roles. LinkedIn's Booming Jobs Report shows that digital marketers are in demand globally.
To prove this claim, here are some key facts and figures:
Most Hired Digital Marketing Roles: Top Reasons to Become Digital Marketers
Digital marketing is instrumental to business success. Companies capitalize on this strategy to promote their brands and win customers.
About 63% have increased their digital marketing budgets in recent years. And 72% of all marketing budgets now go toward digital channels. Thus, it makes sense for businesses to employ digital marketers in this time and age.
According to the World Economic Forum, the number of companies hiring these experts has grown by 33%. Here's why you should aspire to become a digital marketer:
They are in demand. Based on LinkedIn's Report, digital marketing roles are not only thriving in the United States. A marketing job awaits every marketer in different parts of the world.
The jobs pay well. Per Indeed, the average annual salary of digital marketers in the U.S. is $62,086. What about web designers, content writers, and social media managers? You'll get surprised at how digital marketing can be a lucrative job!
The roles are flexible. Digital marketing has a vast scope of work. Note: Check the 12 Popular Roles in 2022 in the next section.
The tasks are fulfilling. Digital marketers do not only promote a brand and sell products or services. Also, they work as a team and engage with customers. Ultimately, they help a business grow and succeed.
You don't need a degree. Fret not, as digital marketing courses are readily available online. You can learn on your own and develop your skills over time. All it takes is passion and dedication.
It's the future. Digital marketing is here to stay. With advanced technology and digitalization, it will continue to thrive in the next few years. Businesses and consumers will rely heavily on online marketers.
12 Most Hired Digital Marketing Roles
Digital marketing opens many doorways for people in terms of careers. It's just a matter of knowing what job opportunities are available and what works for you.
Now, look at the most hired roles for digital marketing in 2022. Let's dive right in.
1. SEO Specialists
Search engine optimization (SEO) is one of the core pillars of digital marketing. It aims to put a site or content on top of Search Engine Results Pages (SERP). The ultimate goal is to boost online visibility and website traffic.
That said, SEO specialists perform the following:
Audit and optimize websites (technical SEO).
Write relevant content with keyword integration (on-page SEO).
Promote a business through linking, social media marketing, and more (off-page SEO).
Roy Morejon, President & Co-Founder of Enventys Partners, helps clients sell their e-commerce businesses. "We recognize the need to employ SEO to put our website and content in the spotlight. That's why we hire specialists who can pull off the SEO job."
2. SEM Specialists
Search Engine Marketing has the same goals as SEO: online visibility and site traffic. However, the difference is that SEO is for organic search, while SEM is for paid search. Per Clutch, one-third of people click on a paid search ad as it directly answers their search queries.
Have you seen pay-per-click (PPC) ads on SERP? That's what SEM specialists create and optimize for ranking. Now, companies would have to pay for every successful click. However, such clicks translate into site traffic, lead generation, and sales conversion.
3. Email Marketers
Did you know that there are over four million email users worldwide? Not only do people use emails for personal purposes but for business as well.
Email users are prospective customers, so it makes sense to reach out to them. Email marketers are responsible for sending promotional emails to prospective and regular customers. While they perform cold outreach, they also update old clients.
Jerry Han, CMO at PrizeRebel, believes that email is the most powerful marketing tool. "It lets you connect with prospective customers and build lasting relationships with them. Ultimately, it can take your business to the next level."
4. Content Writers or Copy Writers
Online writers play a vital role in digital marketing. They produce pieces of content for online consumption. They attract customers, engage with them, and even influence purchase decisions. As far as writing is concerned, you have two routes to take:
Content writers: Professional content writers usually create blog posts, guest posts, and more. Their goal isn't only to promote products or services indirectly. They seek to build a brand, engage with customers, inform people, and educate the public.
Copywriters: The key difference between content writers and copywriters lies in their purpose. The former aims to educate, while the latter aims to promote. Copywriters produce marketing copies for ads, content for service pages, and product descriptions.
5. Social Media Managers
Social media is powerful in business. People don't only use them for personal interaction. They also leverage these channels for digital marketing. Per Hubspot, here's how companies use social media:
Instagram (83%)
Facebook (80%)
Twitter (62%)
YouTube (59%)
LinkedIn (41%)
Snapshot (34%)
A social media manager's role varies, from creating social media posts to producing and publishing ads. You can get jobs in Facebook advertising, Instagram marketing, YouTube, or video marketing as well.
6. Social Media Influencers
Influencer marketing is relatively new in the industry. However, it's extremely powerful, especially in the age of social media. The sector grew from $9.7 billion in 2020 to $13.8 billion in 2021. It could even expand to a whopping $16.4 billion industry this year.
Simply put, influencer marketing is a collaboration between businesses and famous personalities. It entails tapping high-profile influencers called brand ambassadors to promote products or services. If you're a social media influencer on platforms like TikTok with a strong following, take advantage of this!
7. Affiliate Marketers
Affiliate marketing has recently appeared in the digital marketing scene. An affiliate promotes products and receives a cut for every successful sale. It's a good side hustle at the outset; however, it may launch your digital marketing career.
Affiliate marketers sell products/services via blogs, social media, and other digital platforms. You earn a commission when someone buys through a link associated with you. Hence, you'll develop your digital marketing skills in the long run.
8. Web or Graphic Designers
Web and graphic designing are part of the overall digital marketing equation. Designers create striking visuals, whether product photos, infographics, or promotional videos. Here's what they do:
Web designers: They do more than create business websites. They create user experience (UX), user interface (UI), and responsive web designs. They play a crucial role in any given company. Why? A website is a prerequisite in business, click-and-mortar stores included.
Graphic designers: They create visuals for digital platforms. These online designs go from as simple as charts and graphs for infographics to as complex as compelling elements for online ads. Hence, they must always be a part of the digital marketing team.
9. Brand Experts
There's more to branding than meets the eye. It's not just about designing a logo and promoting a brand. It's also about upholding its core values, ideals, and philosophies. Ultimately, it's about uplifting a business image that resonates with its target consumers.
Note that almost 50% of consumers say they pay more for brands they trust. For this reason, brand specialists play a crucial role in business. They shouldn't only possess marketing knowledge and skills. They must be business experts who can help brands grow and succeed.
10. Data Analysts
You may have heard of big data, a collection of information growing exponentially in time. The big data analytics (BDA) market might reach $103 billion by 2027 with an 11% CAGR. Why? Data is valuable in business. It's critical for monitoring, reporting, forecasting, and decision-making.
That's where data analysts come in.
Data analysts are usually a part of the digital marketing team. They analyze data and generate reports for a company's marketing tactics. They even go as far as helping business leaders in their decision-making.
11. Video Editors
Video marketing is effective in attracting customers and stirring their interest. Why? Videos are easily digestible and highly memorable. Think of one viral video and how it has taken the entire world by storm.
Enter video editors. They are tasked to produce compelling videos targeted to particular customers.
About 95% of video marketers said they increase product/service understanding via videos. Also, 84% of consumers were convinced to buy a product after watching a video. Lastly, 93% of brands earn a new customer because of a video on social media. That's how important video marketers are in business.
12. Digital Marketing Experts
As the name implies, a digital marketer takes a holistic role. One must be well-versed in all online marketing tactics to be one. These include SEO, SEM, email, content marketing, social media management, and branding.
Grey Idol, Marketing Director at altLINE Sobanco, said digital marketing experts should constantly learn. "Digital marketing is ever-evolving. Always keep up with the latest trends in the industry, and always hone your knowledge and skills. That's how you'll advance your career while helping businesses succeed."
Kick off Your Digital Marketing Career or Kick It up a Notch!
In this digital era, online marketing is integral to success. It does more than promote products or services. It offers many business opportunities, from customer engagement to lead generation to sales conversion. Thus, digital marketers play a crucial role in business.
If you plan to work in the field, consider one of the 12 most hired digital marketing roles recommended above. But of course, assess your knowledge, skills, expertise, and experience. Check your line of interest and decide what marketing role to take.
It's time to kick off your digital marketing career. But if you're already working in the industry, take it to the next level with Acadium.
With Acadium's digital marketing apprenticeship program, you'll be able to get hands-on job preparation training and free online courses that not only will help fine-tune your digital marketing skills but also excel in your chosen marketing specialization.
Apprenticeships are also a great way to get your foot in the door of many companies. In our apprenticeship program, you can work for 10 hours per week for 3 months and receive mentorship from industry-leading experts.
If you're a more experienced marketer, you can also consider our freelancing marketplace to find top-tier clients. You don't have to worry about looking for a client because we'll do all the work for you!
On top of that, you'll get a chance to be hired as a full-time employee or a freelancer in the same company.
Sounds good? Then sign up for free today!
Princess "Ji" Kang is a staff content writer at Acadium who unveils complicated topics about digital marketing. She's been wordsmithing for various brands and industries for nearly 6 years, after earning her Master's Degree in English Language and Literature along with her Digital Marketing certification. Her work has appeared on sites such as asksebby.com, wellpetcoach.com, Ready Home Singapore, ThePerfectMedia Group, and more. You can find her at her home mini-library reading, sipping hot coffee, or playing with her cats in her downtime.
Top Marketing Webinars for Digital Marketers in 2023

By attending these webinars, you will have the opportunity to learn from industry leaders, gain insider knowledge, and stay ahead of the competition.

9 Types of Digital Marketing to Choose From in 2023

Digital marketing is a dynamic field that offers diverse career opportunities. From search engine optimization to social media marketing, there are many specializations to explore. Whether you're just starting out or looking to switch careers, this guide will help you find your ideal digital marketing niche.

Subscribe to our newsletter for digital marketing resources
Become a better marketer with our digital marketing resources and tips shared weekly in your inbox.

Build your marketing career for free or find marketing talent on any budget — fully remote.