Why Digital Marketing Is a Great Career in 2022
Wondering if digital marketing is the right career for you? If you want an exciting job in a high-growth area, then you must consider digital marketing! Find out what a career in digital marketing looks like, the skills you need to become a digital marketer, how to get a digital marketing job without experience, and much more.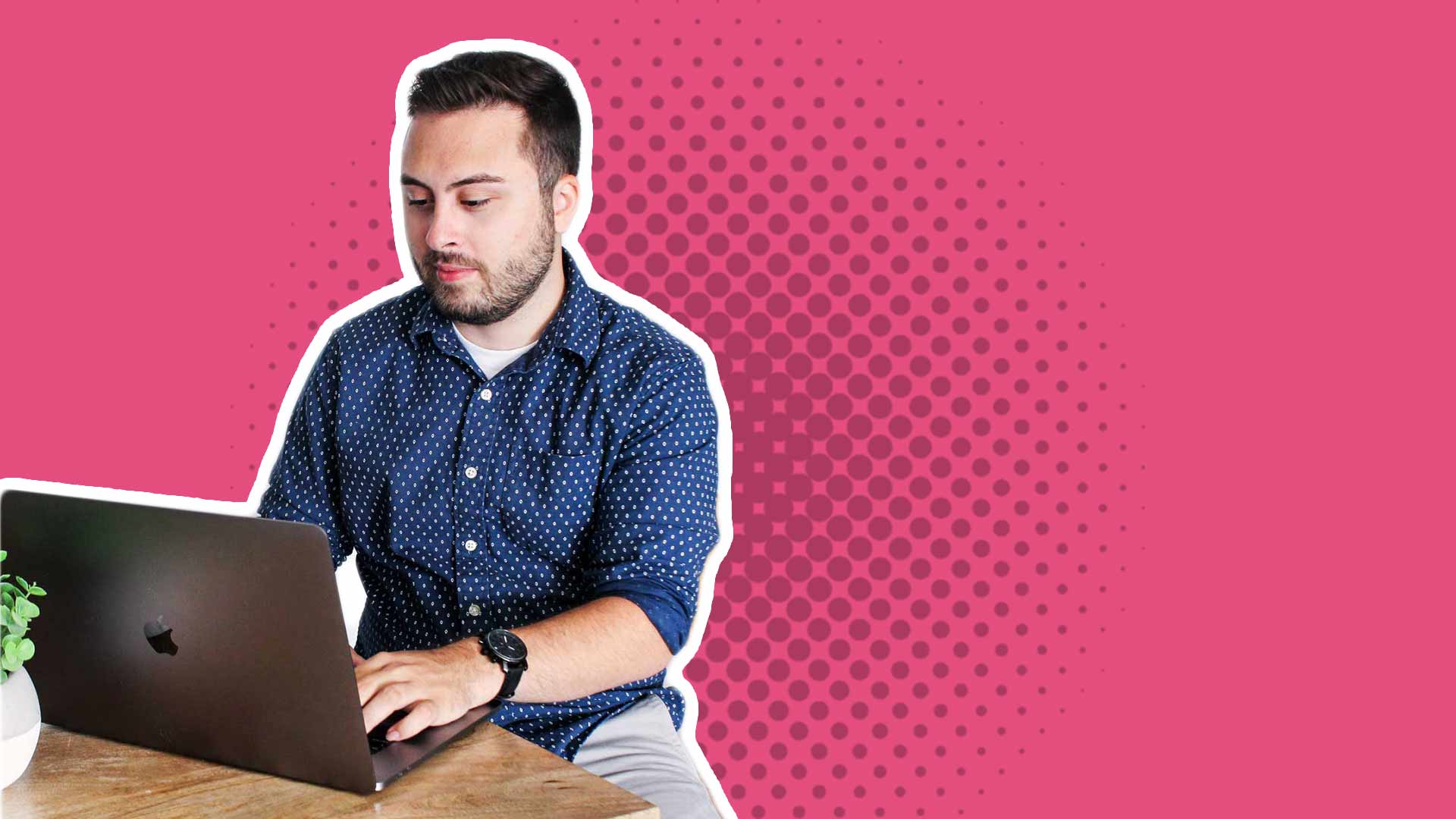 Are you looking for a career with variety, excitement, and learning opportunities? If so, you may be wondering if digital marketing is a great career to pursue. You're in luck because that's exactly the question we'll help you answer in this article.
Digital marketing is a great career. This field never even existed a few decades ago. In the 1990s, the internet revolutionized the way we communicate and how businesses reached out to their customers to sell products and services. Today, and in the foreseeable future, any marketing campaign worth its salt is incomplete without digital marketing.
The internet is a huge part of our lives, which means digital marketers are always relevant and in demand. 
More businesses = more digital marketers… 
But how is this possible? Do they use traditional marketing? 
Yes, they do! But does Apple know if their billboard led to a woman named Ashley purchasing their iPhone 12 Pro? Of course not. Digital marketers, however, can determine how an individual became a customer. 
Now to the good part. 
If you are wondering how long it takes to become a digital marketer, let us tell you that you don't have to wait too long to become a digital marketer.
Digital marketing is more about practical skills than theoretical skills. You can begin learning the skills that make successful marketers today through a digital marketing apprenticeship. An apprenticeship means working on real marketing projects under the guidance of a mentor. Having an apprenticeship or two under your belt will give you the leg up on other job candidates.
Also Read: What is Digital Marketing Apprenticeship: A Complete Guide to Get Started
Additionally, as a digital marketer, your career can take many different paths. You can become a digital nomad, work as a freelancer, start your own business, or work for a company. Whatever path you decide you can be sure that you'll constantly be learning and growing as the internet changes and new opportunities and challenges emerge.
In this article, you'll learn why digital marketing is a great career in 2022, and how to get a job in this exciting and fast-growing field. 
Let's begin.
What is digital marketing?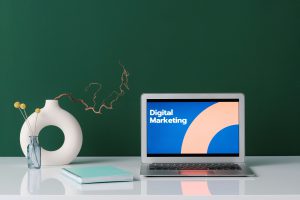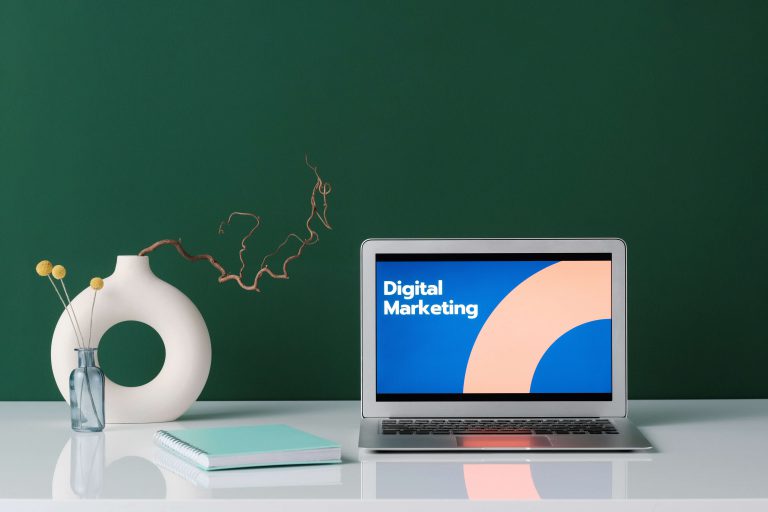 Let me ask you! 
When you started scrolling your Instagram post, did you see a "sponsored" ad? Or, how about when you type "Kobe Bryant Shoes" (Rest in peace, Kobe 😔) on Google?
Did you see that Nike dominates that specific "keyword"? That is what businesses are doing today. They're putting their product or service in front of people who are their potential customers.
That is digital marketing in a nutshell.
What skills do you need to become a digital marketer?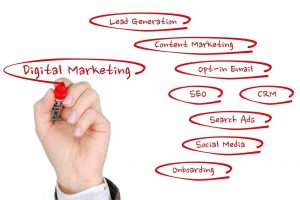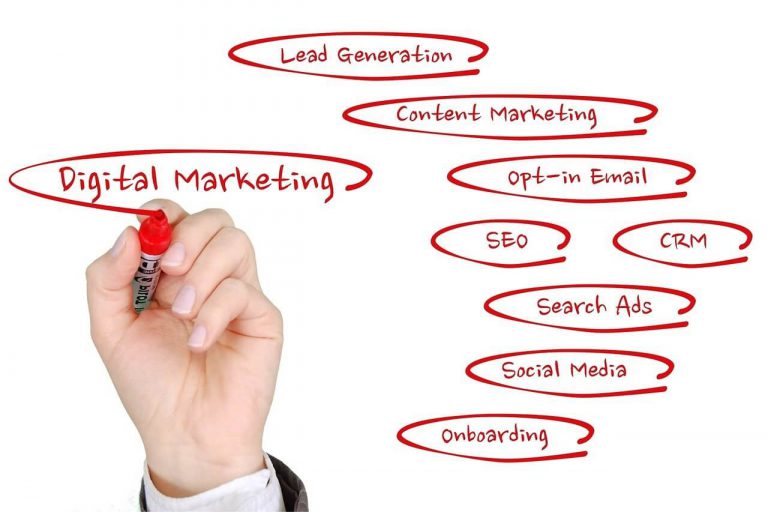 Now you may be wondering what skills you need to become a successful digital marketer.
Foundational skills in digital marketing
Below is a list of skills that will help you make a solid foundation for a digital marketing career.
1. SEO (Search engine optimization)
Search engine optimization or SEO is structuring your content to show up on search engine websites (Google, Bing, Yahoo). Marketers will try to 'rank' a certain word or phrase relevant to their business so their potential customers will find them. This is called organic traffic. It's essential to know SEO if you want to become a successful digital marketer. 
Popular SEO job roles: SEO Specialist, SEO Analyst, Content Writer, Link Builder, SEO Consultant, etc.
2. PPC (pay-per-click)
Let's say you typed "Shoes on sale." What do you see? 
You probably found a pay-per-click sponsored ad with shoes on sale and, in most cases, are companies like Adidas, Nike, and Under Armour. Marketers will pay to have their products or services show up when searching for what they offer. Marketers will use platforms like Google, Adroll, or Bing to reach their potential customers. 
Or,
You'll see a sponsored ad on social media, Youtube, or a random website. All of these are examples of paid ads. 
Pay-per-click advertising has many areas like search, display, social media, remarketing, sequential, and Google shopping.
Now, what jobs are there? 
Popular PPC job roles: PPC Specialist, PPC Analyst, Google Ads Specialist, and Social Media Marketer. 
3. Social media marketing
What is the first thing you do when you go to Instagram? You scroll down and maybe "like" a post or comment on it. Soon, you encounter a brand that talks about similar products.
Interesting! 
So, you check them out and see what the fuss is about. That's social media marketing. It introduces the brand to you on social media and tries to drive traffic to the website, and turns you into a customer.
What types of social media jobs do businesses use?
Popular SMM job roles: Content Marketer, Social Media Specialist, Social Media Analyst, Public Relations, Brand Manager, and Social Media Strategist. 
4. Email marketing
You probably signed up to get the latest updates, promotions, coupons, and so on through email. That's one kind of email marketing. This is great for a business to continue building customer relationships and acquiring sales.
According to econsultancy, email marketing contributes 23% of the company's total sales. That is HUGE!
And by the way, email marketing is one of the highest-paying jobs. According to The Muse, the average salary is roughly around $102,588 a year.
Popular email marketing job roles: Email marketing jobs include Email Marketing Specialist, Email Marketing Expert, Email Marketing Manager, and Email Marketing Coordinator. 
More and more opportunities for such jobs are becoming available as people spend more time online. And the internet is constantly evolving, presenting new challenges and opportunities to these marketers. Now, if that excites you, you're on the right track. 
Acadium Apprenticeships
Stand out among entry-level candidates
Match with a vetted mentor and gain digital marketing work experience for free. Build up your CV and portfolio in 3 months to kickstart your career.
Let us now look at another set of skills – technical skills and soft skills in digital marketing. 
Technical skills in digital marketing
Below is a list of important technical skills that are required for a successful digital marketing career.
1. Video creation/video marketing
If you are a digital creator or a content creator, you might already be familiar with video marketing.
To Increase your website retention and boost your ranking online, you need to know how to create, edit videos, and promote videos.
2. Content management systems
Understanding code and content management systems or having a basic understanding of HTML and CSS will give you an edge when working with websites. Common CMS platforms for websites are WordPress, Magento, and Shopify.
3. Data analytics
You must know how to use and understand Google Analytics. Monitoring and reporting can be tricky, but it helps to understand your customer behavior. With this knowledge, you can apply it to new solutions that boost traffic and conversions.
"That which is measured improves. That which is measured and reported improves exponentially." – Karl Pearson
Also Read: 17 Most Important Digital Marketing Metrics
4. Design
Knowledge of UI and UX is essential for any digital marketing campaign. UI refers to user interface and UX refers to user experience. A basic understanding of design thinking will help you build a successful digital marketing career.
Furthermore, a basic understanding of graphic design will help too.
5. Marketing automation
Most businesses today rely on marketing automation tools. Understanding popular marketing automation tools will save a lot of time, streamline processes, and increase productivity.
Soft skills in digital marketing
Here is a list of soft skills that will give you an edge in a digital marketing career.
1. Social 
Communicating well with others will lead to the best results for you and your company. Lack of communication will be a disaster. Trust me! 
2. Persuasive
Yes, you need to be persuasive to sell a product or service. Also, everything you do is an experiment. You won't get it right the first time. 
3. Analytical 
Now, this works well with persuasion. If you can back up your claim, you'll have a higher chance of getting what you want. You have to understand how numbers work and how they can benefit the company. 
4. Adaptive
 Technology will change. It would be best if you kept yourself up-to-date. If not, you'll be left behind. For example, in 2011, Google decided to update its algorithm called "SEO panda." These algorithm changes meant that the strategies that marketers used in the past wouldn't perform as well today.
5. Multitasker
Managers have to have a broad knowledge of many different topics. They also have to manage a lot of different projects. One recommendation will be to start projects that'll bring more value and results first. Staying organized is the key here.
6. Good Listener
It is important to listen to your client and your customers. You must understand their perspective, concerns, and why they're not buying, and find a better solution. 
7. Goal-oriented
 It is important to set goals, short-term or long-term. A helpful activity is to make sure your goals are SMART: specific, measurable, achievable, relevant, and time-based.  
8. Passionate/curious
Very important! You need to love what you're doing. Digital marketing is always evolving, and if you don't like it, this is not the career for you. It would help if you enjoyed learning every single day.
Also Read: 10 Signs you are Ready for a Career in Digital Marketing
You can develop both the hard and soft skills for a marketing career through apprenticeships. That's why Acadium students who've completed at least four apprenticeships are more likely to get a marketing job.
What are the pros and cons of a digital marketer?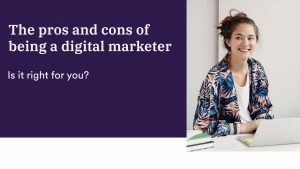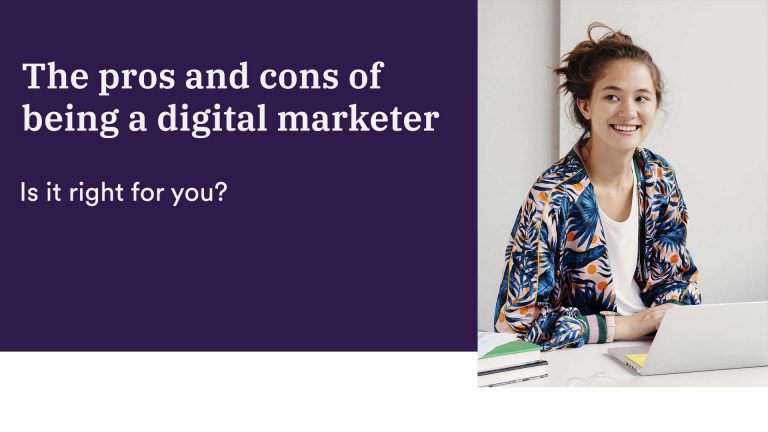 Who doesn't want to work remotely or have more flexibility and get paid well?
Even so, there are pros and cons to everything, including digital marketing.
The pros of becoming a digital marketer
Youthful career: D

igital marketing is still relatively new. According to Linkedin, the industry is growing every year, paying a living wage, and has the greatest number of job openings

. 

High demand:

Every business needs digital marketers to attract and retain customers. Do you know what that means? Digital marketing is the most in-demand career in 2022. 

Location freedom:

Yes, that is correct!

You can become a

digital nomad.

You can literally work from anywhere. All you need is a laptop and an internet connection. 

Flexibility:

You can work depending on projects or hours. It comes down to what you want. 

Pay grade: According to Glassdoor, as a digital marketing manager, you can make roughly $72,015 a year. (More on marketing job salaries here). The salary varies as per location and experience. 
Also Read: 2022 Average Digital Marketing Salary: Entry Level to Six-Figure Jobs
Now that you know the benefits of becoming a digital marketer, you should know…
The cons of becoming a digital marketer
If you are passionate about the profession of digital marketing, you will not find it difficult to overcome these cons:
System & patience:

You need structure. Many digital marketers with no structure eventually fail. 

What do you mean by structure?

You must have actionable goals. And with actionable goals, you need to know that results don't show up immediately. For example, when optimizing the SEO of a website, results may take three to six months to take place.

Fast-evolving technology:

If you're comfortable using a tool and it becomes out of date, don't be surprised. Technology evolves and changes. Regardless, adapting to change is crucial to becoming a successful digital marketer.

Always learning:

Learning doesn't stop when you graduate college; it's just the beginning for digital marketers.

You have to keep learning every single day. New technology, new strategies, and new industries will break you or make you better.
Now that you know the pros and cons of digital marketing, how do you know if it's right for you?
Is digital marketing right for me?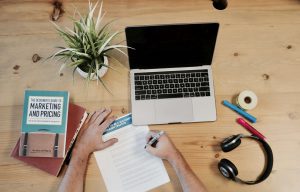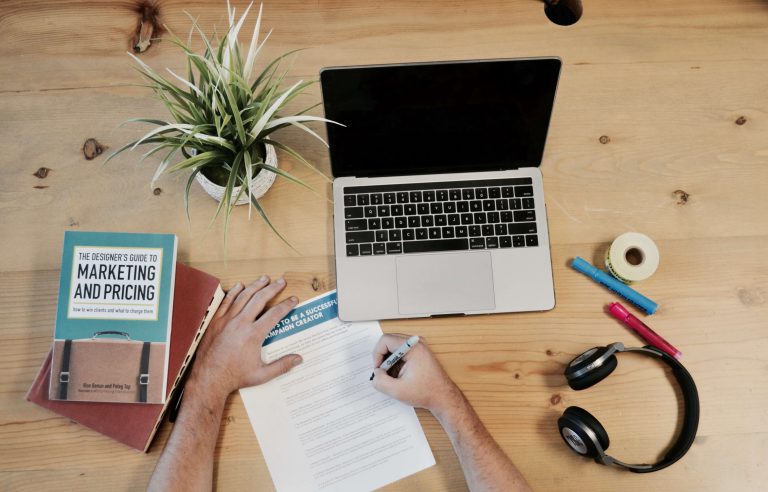 Are you the type of person who can adapt to change, is passionate about learning, communicates well with people, and loves to help others? 
If your answer is yes, digital marketing is the right career for you. 
Starting your career in digital marketing can be a daunting and overwhelming journey. Don't let that stop you from joining an industry that offers variety, excitement, and endless growth opportunities. Check out The complete guide to starting a career in digital marketing if you want to get everything you'll need for your journey. 
How to get a job in digital marketing: Top 5 tips to get hired
If you've made it this far, you're probably convinced that digital marketing is a great career in 2022 and beyond. Now you may be wondering how to get a job in digital marketing, especially if you don't have the skills or experience that various digital marketing jobs require.
You're in luck because we've helped hundreds of people find digital marketing jobs. They include fresh college graduates as well as adults switching from different fields.
Based on our experience, here are our top tips for how to get a job in digital marketing:
1. Get hands-on marketing experience
The best way to get a job in digital marketing is to show that you've achieved concrete, measurable results in real-world marketing campaigns. But how do you do this if you've never had a marketing job before?
One way of getting real-world digital marketing experience is by becoming an apprentice for a business owner who's willing to be your mentor.
We've matched thousands of students with businesses for apprenticeship programs. Mentors get marketing help, while apprentices build impressive resumes and a high level of confidence when they get hands-on experience in digital marketing campaigns.
Another benefit of completing apprenticeships is the experience helps you choose your digital marketing career path. Since the marketing field is so varied, you won't know which specific aspect you'd like to specialize in until you have some work experience.
At the same time, as a digital marketer, you're expected to be a T-shaped marketer: someone with knowledge of a broad spectrum of marketing streams but specializing in a specific marketing domain.
Also Read: 7 Unique Ways to Gain Marketing Experience
2. Create an online portfolio
Another way to stand out from other candidates is by having your very own online marketing portfolio. It's an excellent way for you to showcase your skills and experience beyond what you can include in a one or two-page resume.
Don't just post your work samples. Include a brief description of the project, the challenges you had to overcome, and the results you achieved. For example, if you wrote a blog post, say how much organic traffic and backlinks it generated.
There are various tools you can use to create an online profile, both free and paid. But if you're already signed up in the Acadium marketplace, then your Acadium profile can serve as your online portfolio.
Did you know that your Acadium profile ranks on Google's search results? This means potential employers can easily see it when they Google you. Your Acadium profile also displays the courses you've completed and mentors' ratings on apprenticeships you've done.
And if you've submitted Tasks in Acadium, you can choose to display those and their star ratings on your Acadium profile as well. All this adds up to a profile that makes employers want to hire you.
3. Build an impressive personal brand
As a digital marketer, you're expected to have above-average knowledge of web-based assets. At the minimum, you're expected to know how to create your own personal brand. A personal brand is defined as:
"a widely-recognized and largely-uniform perception or impression of an individual based on their experience, expertise, competencies, actions and/or achievements within a community, industry, or the marketplace at large." – Personalbrand.com
This means all your online assets—personal website, social media accounts, online portfolio, and so on—must portray a consistent image or character for you. Learn more about how to build your personal brand.
To begin with, you can build a social media page that reflects your passion and help you grow a loyal audience.
4. Get published
If you're looking for a job as a copywriter or content creator, then you can expect recruiters to ask for writing samples. You'll leave other job candidates in the dust if you have published works with your byline on them.
This is a good reason to start your own blog. Barring that, you can publish articles on Medium or your LinkedIn account. You can even self-publish a book through Amazon Kindle Direct Publishing. How many other job candidates can say they've written a book?
You can also guest post on other people's blogs to get your articles published. This way, you will also get a chance to network and build relationships with other writers and editors. If you nurture a strong relationship with any of them, they may even become a reference during your job hunt.
5. Master the art of interviews
All things being equal, recruiters will hire the most personable candidate with a culture fit. How do they assess this? Through the job interview.
If you get a lot of interviews but no offers, then it's possible that you need to hone your interviewing skills. This is why in our flagship employment program, Acadium Plus, we conduct practice interviews with students. This helps them prepare for common interview questions and increases their confidence so that they're more relaxed and natural during the interview.
Also Read: How to Find Best Entry-level Marketing Jobs
3 ways to launch your digital marketing career for free
Digital marketing is a great career and it's exploding with opportunities. But you do need to set yourself apart from other candidates in order to land your dream job. Watch this video where our CEO explains the three ways you can launch your digital marketing career for free:
---
Take the next step to get a job in digital marketing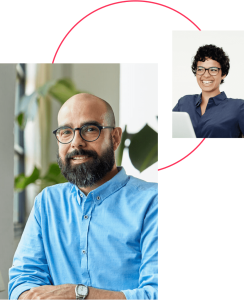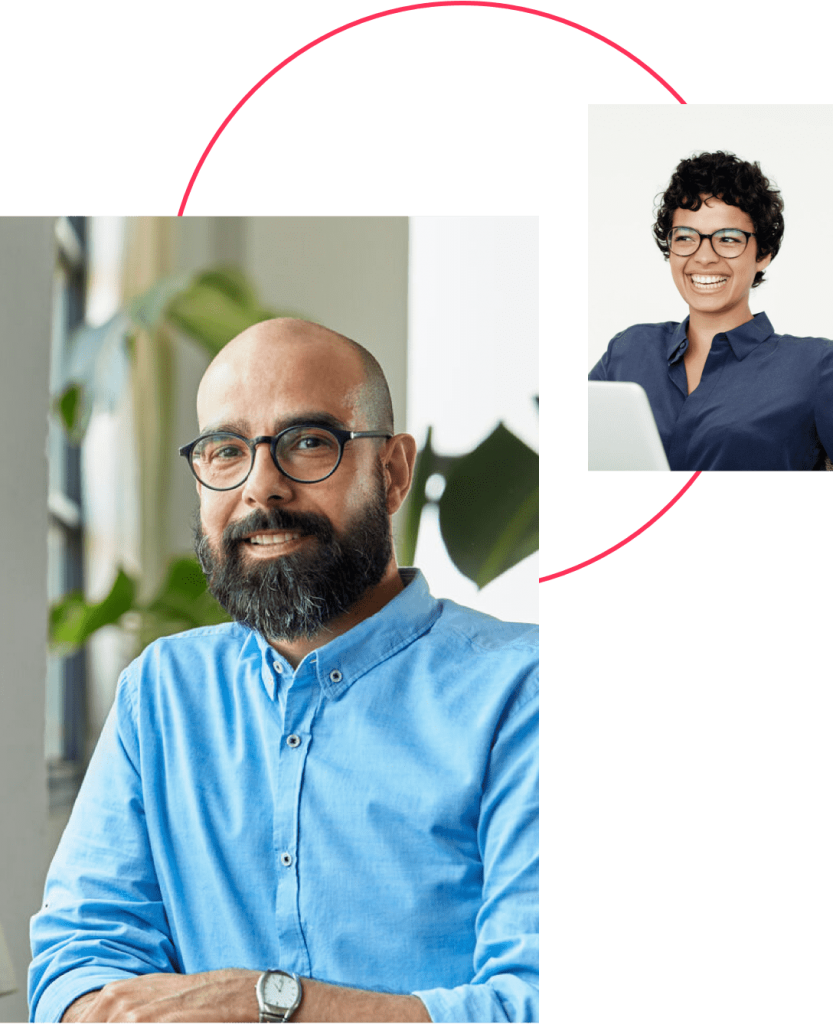 Are you ready to jumpstart your career in digital marketing? If you are looking for real-world experience to become a digital marketer, find mentors who will give you hands-on training for free.
Build the in-demand skills necessary for today's market. Learn more about Acadium digital apprenticeships.
Editor's Note: This post was first published in January 2021. We've updated it with the help of Lexi Rodrigo and Alisha Sharma in Sept 2022.
Top Marketing Webinars for Digital Marketers in 2023

By attending these webinars, you will have the opportunity to learn from industry leaders, gain insider knowledge, and stay ahead of the competition.

9 Types of Digital Marketing to Choose From in 2023

Digital marketing is a dynamic field that offers diverse career opportunities. From search engine optimization to social media marketing, there are many specializations to explore. Whether you're just starting out or looking to switch careers, this guide will help you find your ideal digital marketing niche.

Subscribe to our newsletter for digital marketing resources
Become a better marketer with our digital marketing resources and tips shared weekly in your inbox.

Build your marketing career for free or find marketing talent on any budget — fully remote.